What's not to love about movies and fashion? And putting them together makes things so much better. If you are a fashion fanatic and are always found with copies of vogue or shopping bags in your hands, you'll know exactly what I'm talking about. From Cher to Jenna Rink, these fashion movie icons have inspired countless trends over the years. So the next time you need style inspiration, you'll know where to look to find it.
Here are 7 very fun fashion-centric movies.
The devil wears Prada
A list of fashion films without the devil wears Prada would be incomplete. It's an absolute classic "the story of a girl meets the world (of fashion)". But what sets it apart from other versions is that it is undoubtedly one of the first of its kind.
Not to mention the powerful and iconic role of Miranda Priestly, editor-in-chief of the fictional Runway magazine, played by Meryl Streep, who took the storyline to another level. The film depicts having a dream job at a magazine that millions of people would die for, which was given to a girl who just didn't belong in this world.
"Everyone wants to be us," Priestly says, but it turns out Andy (Anne Hathaway) doesn't seem to agree with her. However, Andy manages to fit into the glamorous world with his cute Chanel boots and fur coats which are the ultimate styling tips in this film. This timeless film tells us that the fashion industry isn't as shiny as it looks on the outside and that every day in this world of style, with its endless trends and grandeur, is a story in itself.
Mc Queen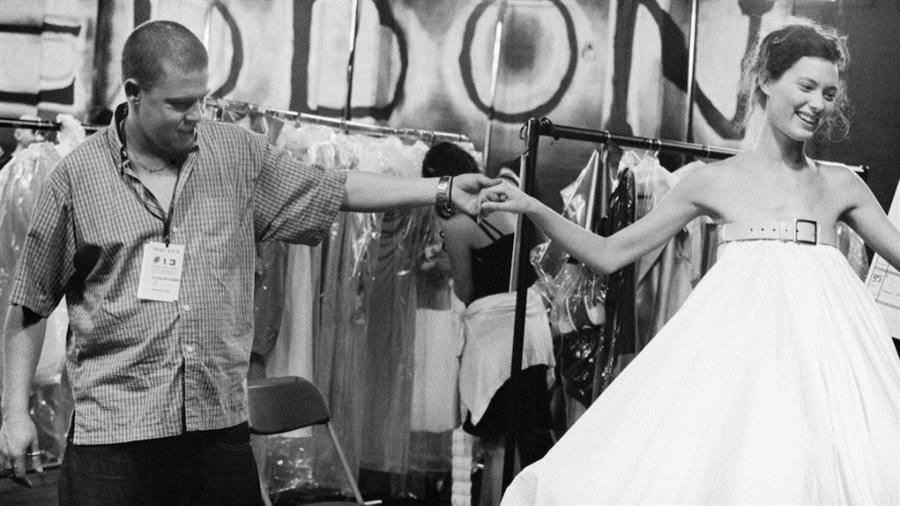 Alexander McQueen has always been a polarizing figure in fashion books. His collections were fierce and piercing, yet innovative in their own way. The British fashion designer had his unique perspectives and opinions on fashion from an early age and is known for moving audiences with his almost theatrical runway shows paired with jaw-dropping highlights. This film presents his unfiltered story, from his collaboration with the famous Givenchy house to the creation of a revelation in fashion with his own lines.
The documentary illustrates his best collections and shows how he reinterpreted beauty and fashion via a legendary influence from dark horror and science fiction. It also shows the fact that he was one of the few designers who had mastered the art of creating something meaningful out of nothing. Although dark, her story is a true testament to the fact that she is considered the subject of many museum showcases, even after her time and for years to come.
So if it's a lack of inspiration you're feeling right now, this is the perfect movie to watch!
The September issue
As we can tell from his name, The September issue is a documentary-style film based on the actual work that presided over the creation of the official issues of the famous vogue magazine. Whether vogue was your ultimate fashion guide, as it is to me, so this movie is definitely going to be one of your favorites. It shows the process of editing the most important issue of the year, the "September issue", which truly sets the trends for the coming months.
The film follows the woman behind the sunglasses, editor Anna Wintour, as she curates the issue's content, predicting exactly what the reader wants. Featuring many popular faces from across the industry, including major fashion houses, models and photographers, the film highlights some of the popular works of Grace – stylist and creative director of vogue. All in all, it highlights the reality that fashion isn't as easy and fun as it looks because it demands perfection and finesse that vogue strives to.
Coco before Chanel
This film tells the story of Coco's life before she created Chanel. From being a seamstress in a small town to inventing one of today's biggest fashion houses, Coco has indeed come a long way in her life's journey. She met a wealthy man at a club where she worked as a part-time interpreter, who soon became her lover. She started designing hats, which turned out to be a big hit.
Tired of seeing lace dresses and tight corsets, Coco began to use simple yet elegant materials to formulate her sartorial designs which became the most worn fashion items of the time in Parisian haute couture. Her story is one that truly inspires many fashion followers, as her collections reshaped women's fashion of her time.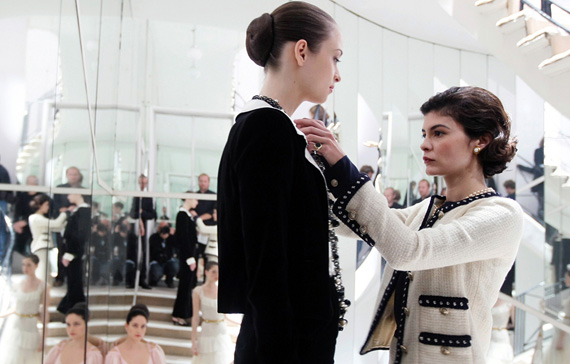 Confessions of a Shopaholic
Rebecca Bloomwood has it all or does she have it all?
Her closet may be filled with all the clothes we'd like to own, but does her closet or purse have enough space to store them? As the title suggests, this film is about shopping, luxury clothes and exclusive sales; the dream world of all fashionistas.
While Rebecca's relationship with clothes and shopping may have had its issues, she still lets us witness some of her glamorous and chic looks from her collection. This fabulous and witty movie with its dramatic storyline is the perfect combination of entertainment and fashion, and hence, it's the perfect movie to watch if you're in the mood for something lighthearted and still want get some major style inspiration. .
Yves Saint Laurent
Featuring the former young artistic director of the house of Dior, this film lends itself to describing the career of one of the greatest names in the history of fashion: Yves Saint Laurent. The famous fashion designer who was the subject of two biopics – Saint Laurent and Yves Saint Laurent – had his own problems throughout his life. By taking us through his personal life and his long-standing relationship with his partner, Pierre Berge, the film shows how Yves evolved in the world of fashion.
Its global masterpieces, such as the Fall Mondrian collection inspired by the work of Piet Mondrian, still inspire many young designers to come and will surely motivate you too.
The first Monday in May
Every year on the first Monday in May, the Metropolitan Art Museum opens its prestigious doors to host an event that is fashion and art's greatest collaboration – The Met Gala. Give an overview of the most attended Met exhibition – China through the looking glassthis film is about the process of setting up a very famous event attended by big stars, celebrating Chinese culture with its costumes and artifacts.
The film follows Andrew Boulton, the curator of the Met exhibition, as he puts together the spectacular evening, bringing together works by legendary designers such as Karl Lagerfield, Jean Paul Gaultier, Christian Dior, John Galliano and many more. He worked with co-host Anna Wintour of vogue and other East Asian filmmakers and designers to create the lucrative show.
The entire event, from establishing the theme, planning, interior direction, seating arrangements, trips to Paris and Beijing to the grand finale of the event, is presented in this film. This is surely one of my personal favorites as it debates the status of fashion as an art form and is something you must watch if you are obsessed with the world of fashion and its intricacies.
While the actual list of fashion-centric movies could go on and on, I believe this list provides you with sources from different categories, whether it's high fashion or casual street styles. We have everything you need!