This year was all about pearls, pearls and color, and this summer isn't far behind. We've compiled a list of all the branded and trendy jewelry you need to buy, so you don't miss a thing.
1. Big Rings:
Before this year, it was all about gold, silver and fine rings. However, this year, we only care about color, attitude, and the weirdest type of rings you can find. These are known as "big rings". I mean, if you don't believe me, just look at Kylie Jenner and Emma Chamberlain, even they wear them! That's how you know you need to buy them. If you buy these, you get three resin rings, green, orange and purple, not just one, so you can pair them with different outfit choices.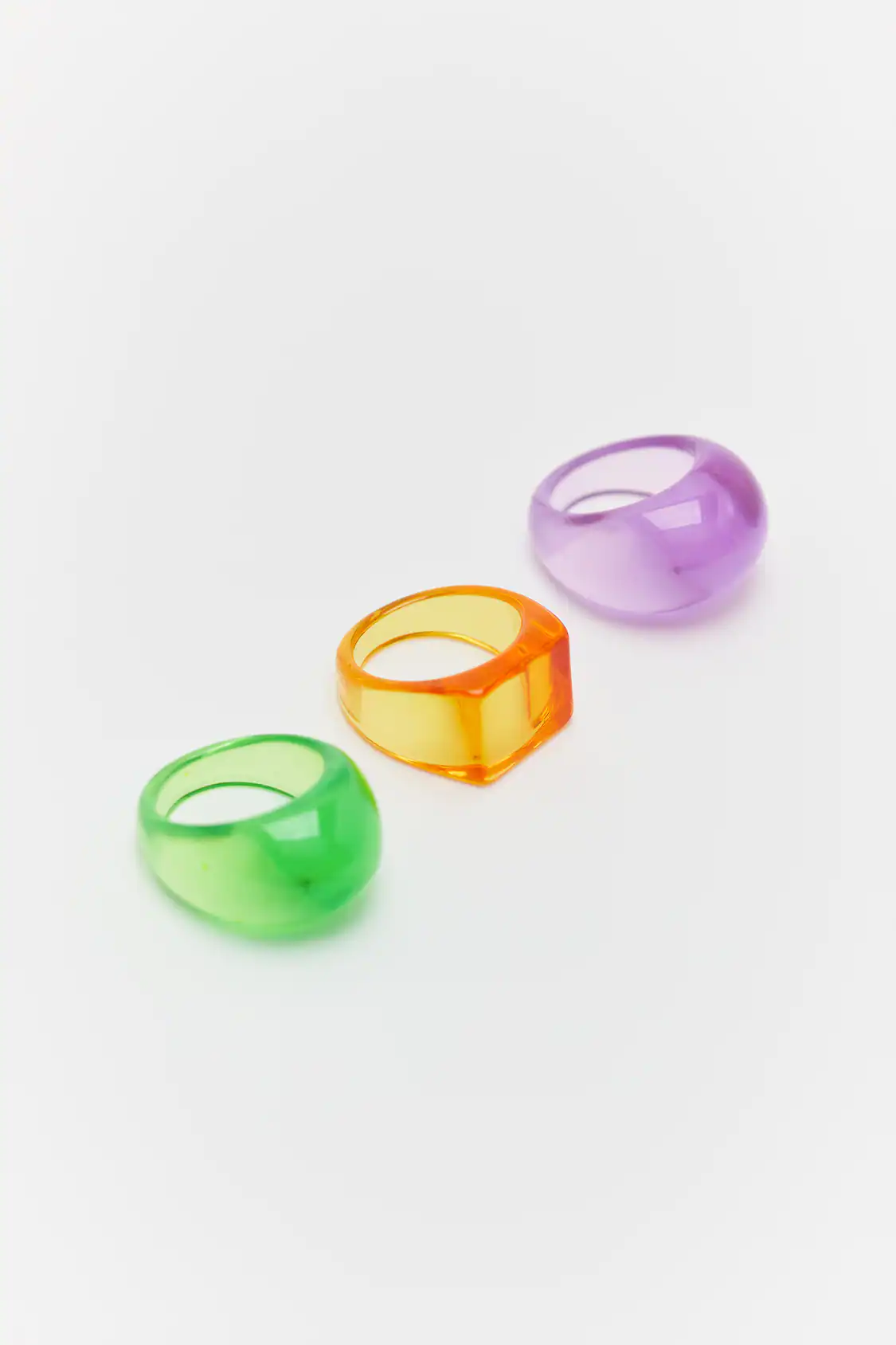 big rings
2. Vibrating rings:
The only difference with the first ones is the fact that the colors of the latter are more vivid and have different types and shapes. Also resin rings, but you get different colors, like purple, orange, blue, and green. These fun and unique types of rings are all over Pinterest and Instagram, every influencer and "it-girl" wears them; so go ahead, waste no more time and add them to your cart.
Vibrating rings
3. Colorful earrings:
Like the rings, the earrings were very boring (don't get me wrong, beautiful and I still wear them), not full of color. But, this year, as we said at the beginning, the company is collectively diversifying and trying more colors and expressions. Then these earrings are just perfect! Hoop earrings with an open "back", with beads arranged in the shape of flowers, with colors such as yellow, pink, orange and red, which creates a beautiful and unforgettable look.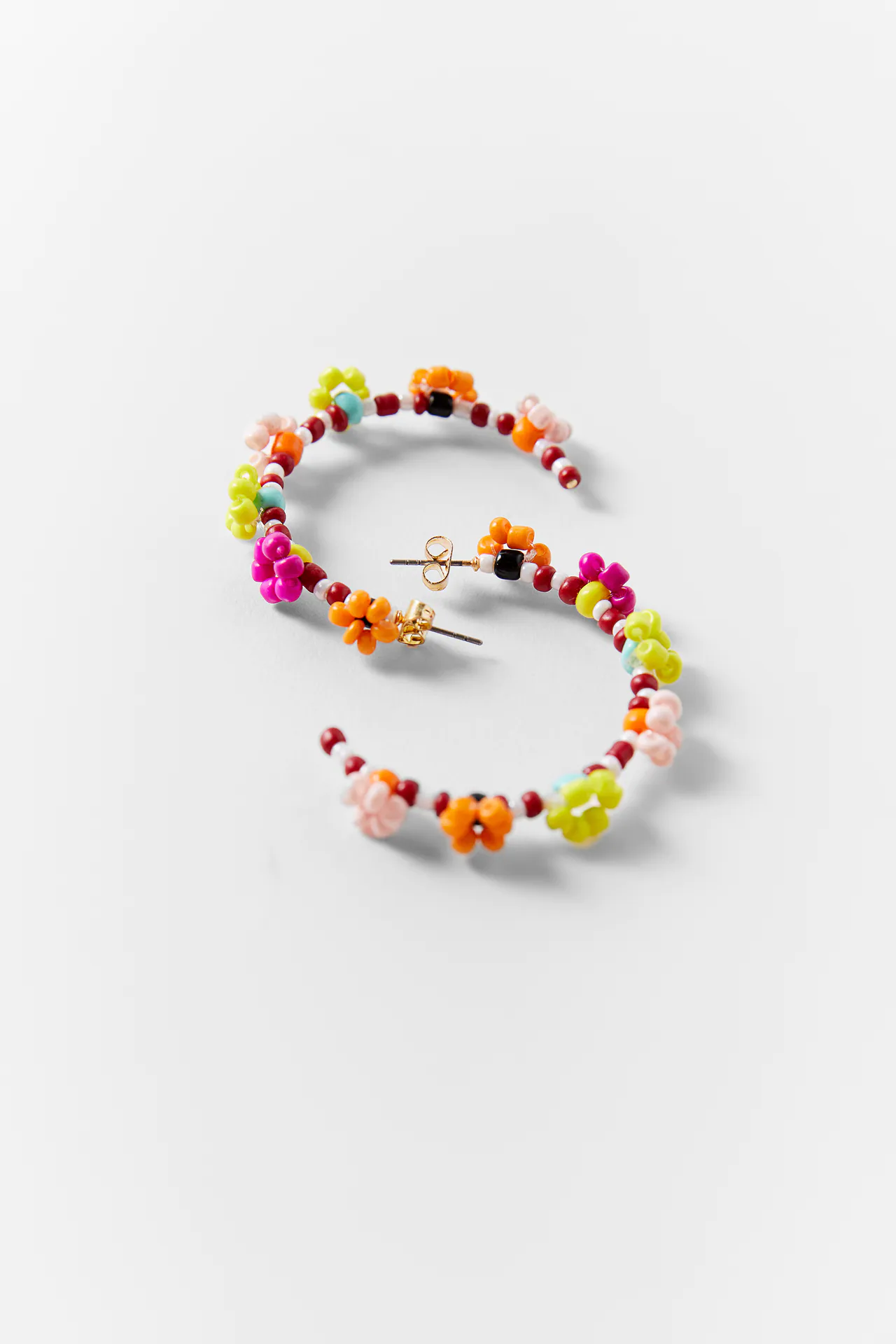 pearl earrings
4. Phone Strap
Now this item is probably the most important and you need to buy it now. You definitely see everyone on TikTok, Pinterest or Instagram using it: the phone strap. An invention launched by Rachel Steed-Middleton during the pandemic, which everyone has now followed, including Dua Lipa, Gigi Hadid or even Miley Cyrus and SO MANY MORE. As evryjewels says, they are "perfect for holding your phone and super stylish".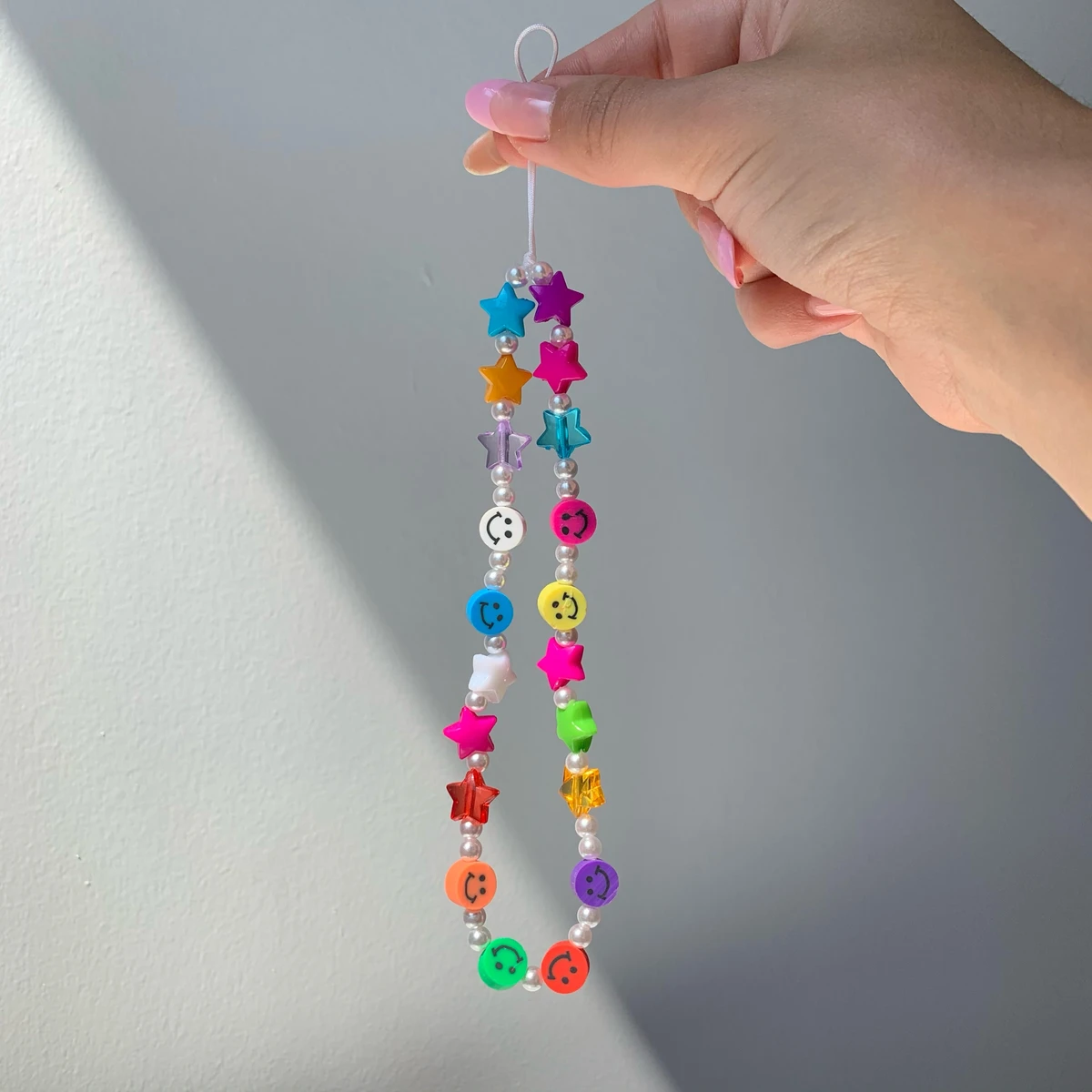 You can buy this one in all kinds of colors; baby pink, purple, blue, hot pink, and the mixed one (in my opinion, the cutest).
phone strap
5. Beading kit
The last two items are made with beads and probably very easy to do on your own, so why not buy this amazing kit from Pull & Bear and try DIY?! All over Tiktok and Youtube there are people filming themselves making rings, necklaces and phone bracelets, so try it out for yourself. With this kit you can try making bracelets and necklaces. It has all kinds of beads, with letters, fruits, hearts, the moon, and some that are simply colored.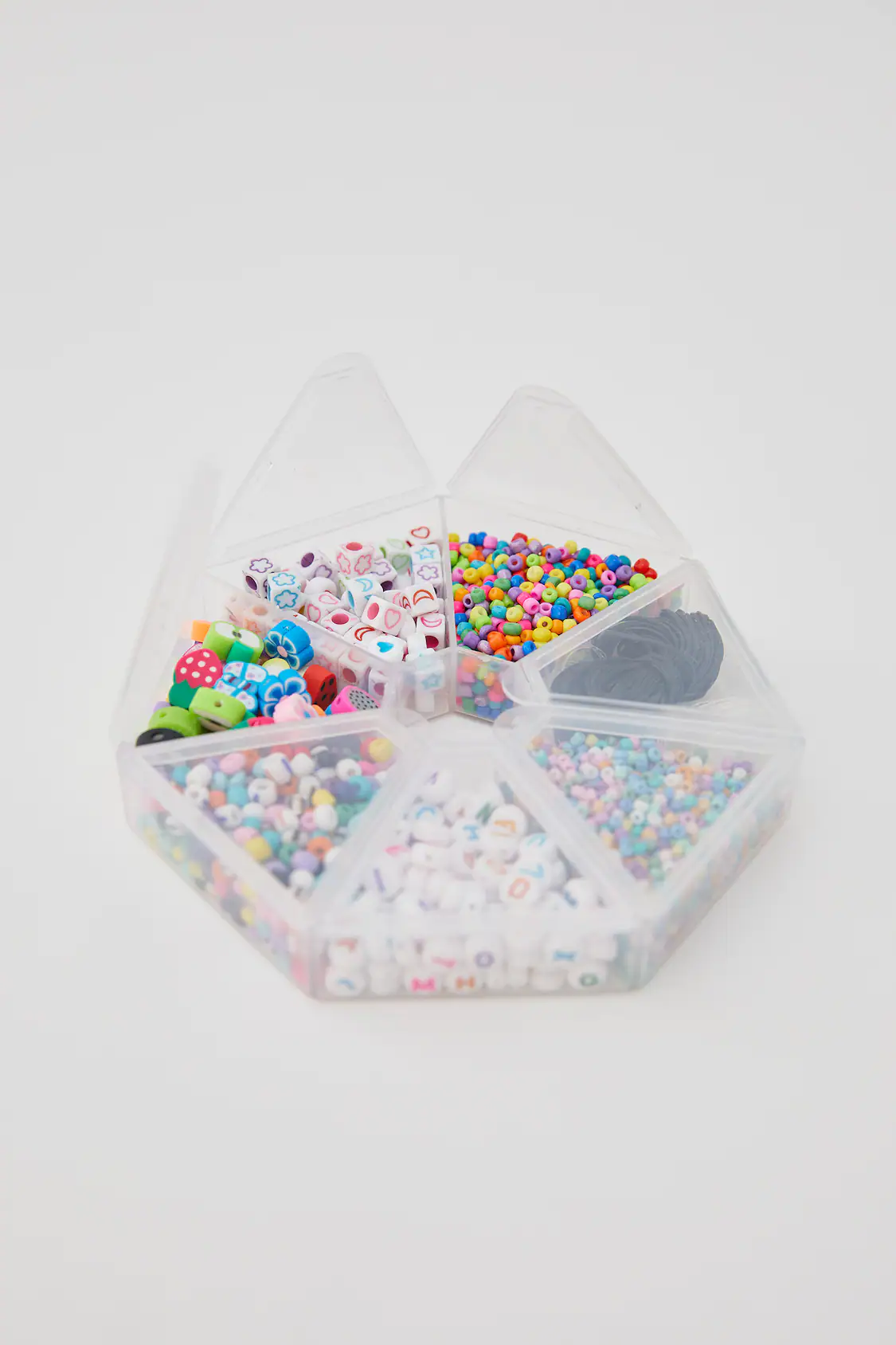 beading kit
6. Pearl Necklace
If you haven't already got yourself a pearl necklace, what are you doing with your life? This type of jewelry works best for more casual-chic days/outfits and a simple look. In our opinion, everyone should have it, because it looks beautiful with gold or silver jewelry. This one from Brandy Melville is a great choice. As simple as it gets, a faux pearl chain choker with a magnetic closure, and it's 36cm (14").
Pearl necklace
7. belly chain
Now this one is huge, the belly chains are coming back! The fashion of the 2000s is coming in full force. Crop tops, low rise jeans, and even jewelry, like belly chains. Beyoncé, Bella Hadid, and Kylie Jenner all wear it, which is just another sign that you need to get one. It's perfect for wearing with crop tops and shorts, your favorite bathing suit for the beach or even just a regular fit. This one from Evryjewls is so GORGEOUS, a simple gold chain, with gold beads to make it more interesting.
belly chain
8. chain necklace
Although many of the things we just showed are very colorful, chain necklaces are still very much in trend, and they work great with simple, formal looks. This one is a set of three separate necklaces that you can choose from if you want to wear just one, two or three together. If you opt for gold, I recommend the one from Zara, which you can combine with colorful looks. If you choose a silver one, it will go much better with a black outfit. With both colors, you can choose to add a longer charm necklace, very seen this year, or with other items, such as colorful and beaded necklaces or pearl necklaces.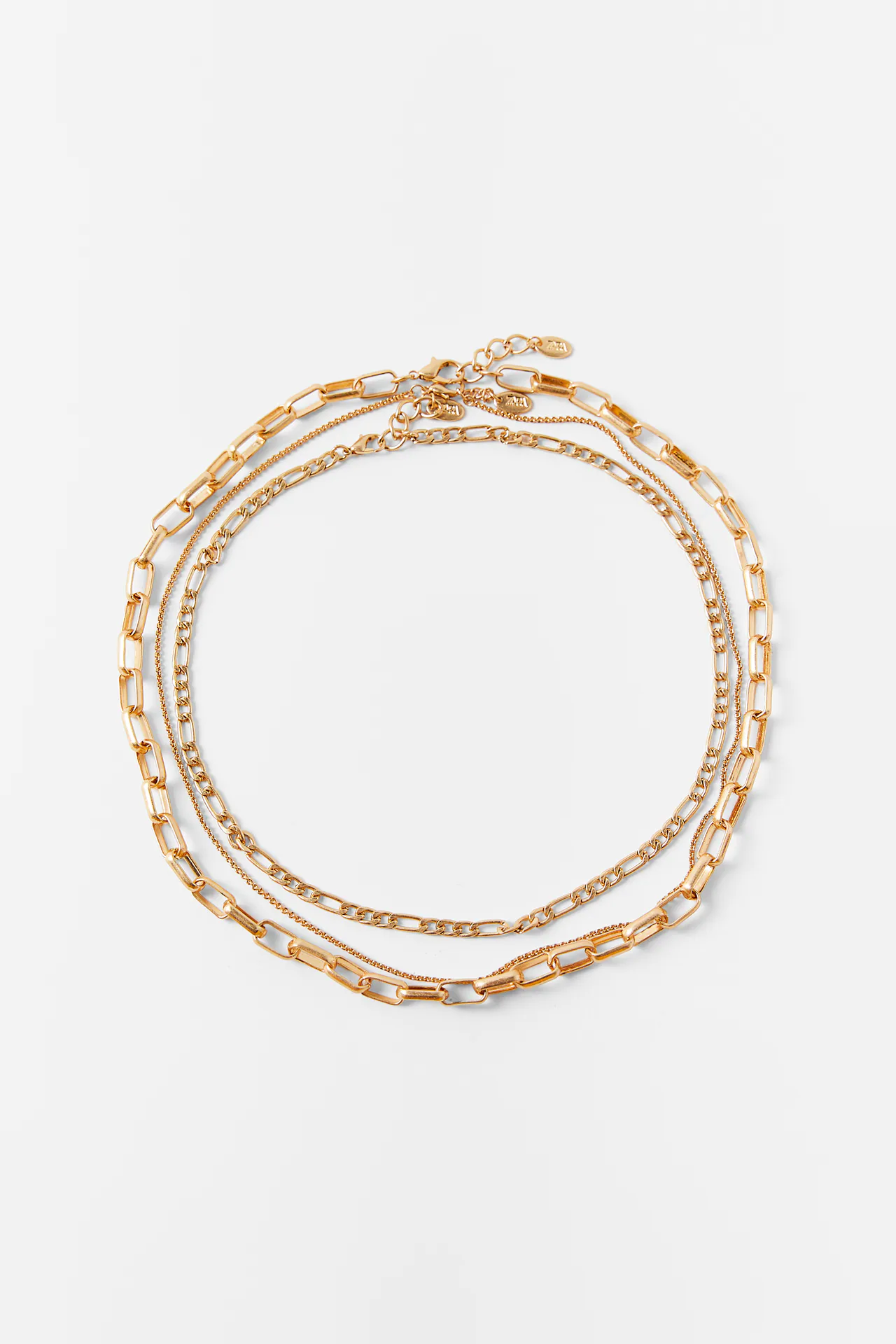 chain necklace
9. Anklets
Finally, to top it off, you need to buy an anklet. They come back every summer because they always look so stylish and amazing when you're tanned and with a bikini on the beach it totally completes the look. These are just a few different but simple options that are ideal for this year. You never want to put on a lot at once, because it would get too, very confusing, and it wouldn't look too good.
All are silver, but with different patterns. The first has small moons, stars and hearts, the second is a plain silver chain and the third, a little more complex with two chains, has a small blue turtle. Personally I would probably buy the first two and wear them together or buy them all because they are all so cute and simple.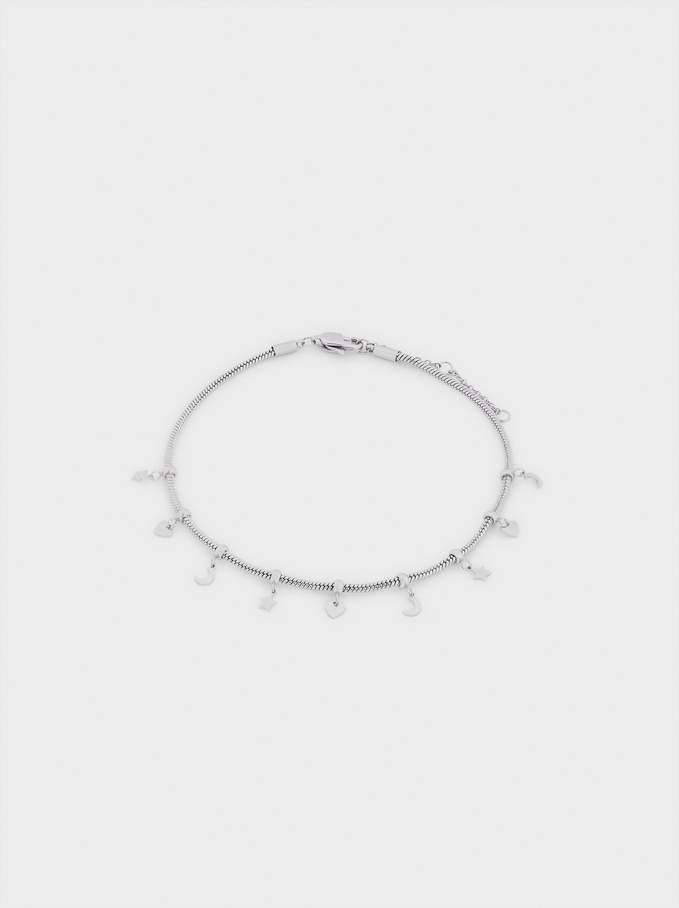 Stainless steel ankle bracelet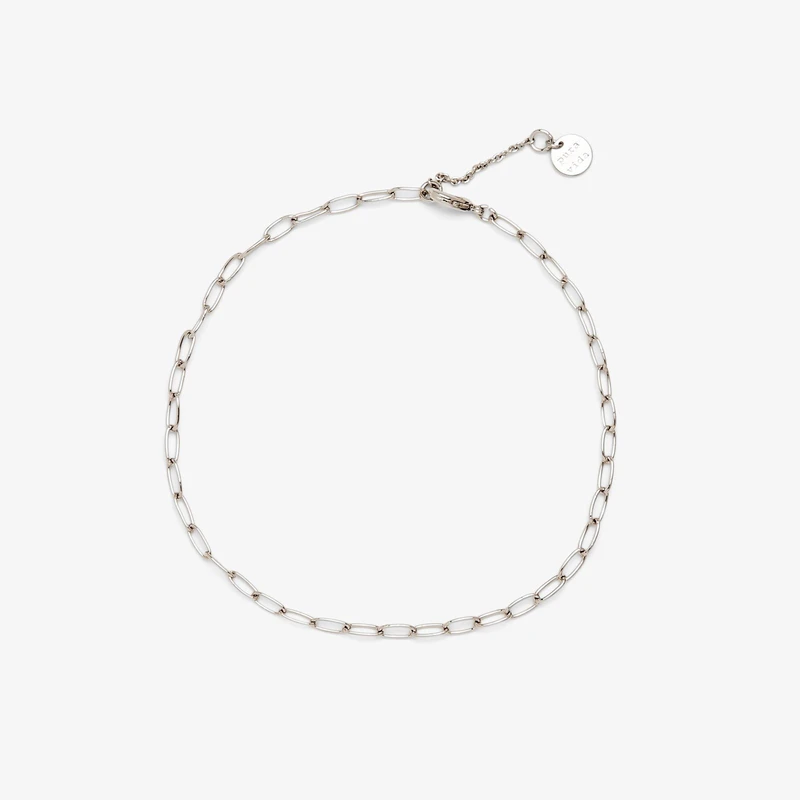 summer anklet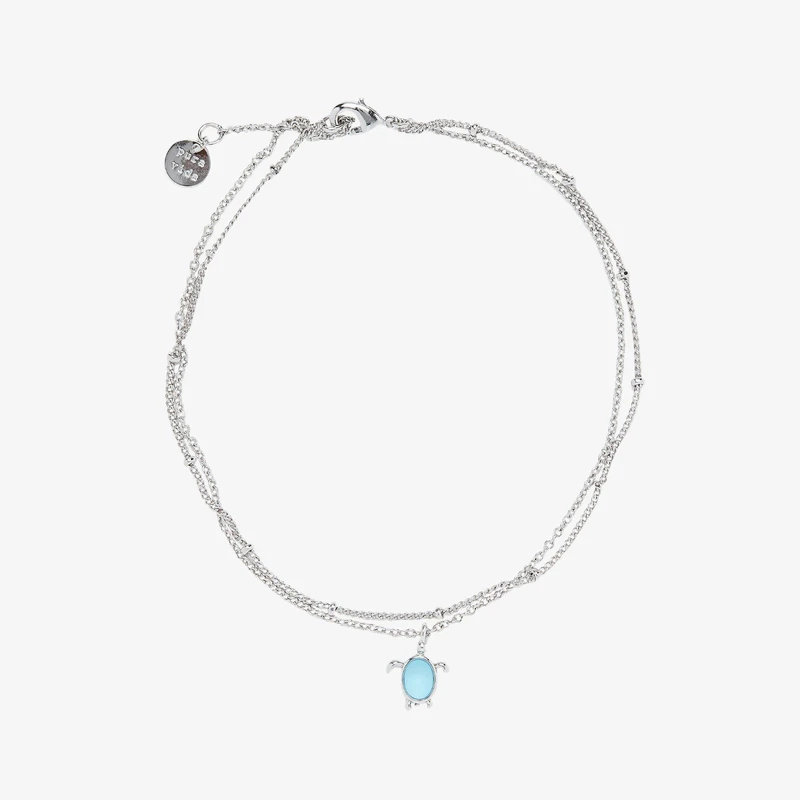 Turtle anklet
As we said at the start, this summer is all about colors, beads and having fun with accessories. Although we never forget the simplest jewelry and always buy it, we must start this summer fresh and with new dynamic jewelry. These types of articles in the article are the ones that are blowing up the internet this summer, that every influencer has and everyone wants to buy. So if you don't want to miss this, this is your chance.
Thumbnail credit: @evryjewels on Instagram