Halotied, one of the hottest sweats apparel brands of all time for the Gen Z teens, is here to make a lasting mark with a fun, vibrant take on comfort wear.
Who said tie dye was over? Not only does Halotied sport gorgeous tie dyed apparel on 100% cotton material, they've recently launched a new collection that'll have your Pinterest boards screaming for a pin.
Worn by some of the most prominent A-List influencers such as Emma Chamberlain, Charli D'Amelio, and Addison Rae, this Los Angeles-based brand might just be your all-time fave!
@charlidamelio

♬ original sound – ♡ Bree♡
Above, Charli wears the tank top from Gen Love collection.
Meet Halotied of Los Angeles
Founded by Jojo Nessim, Halotied is a sweats and casual wear based in Los Angeles, California. All items are hand dyed, and are created with love and care.
It's the elevation of something classic with a tasteful spin of its own.

-The Teen Magazine
View this post on Instagram
Upon an initial look into the brand, you'll be greeted with vivid shades of fun-printed tie dye, as well as some one-of-a-kind prints, such as the Gen Love collection and the new collection, Super Love.
shop Halotied at halotied.com
Featuring items ranging from sweats, tees, trucker hats, beanies, to even a logo rug (it's the cutest heart-shape with a halo), Halotied is the best of the best when it comes to this.
Tie Dye Forever
Tie-dye is a must-have fashion staple- it'll always come around so often that it's pretty much a must to have some in your wardrobe. It's cutesy-classic with a fun pattern and spin to any look.
Halotied's Original colorful tie-dye collection includes the ever-timeless Moon Sweats, which is the perfect neutral yet groovy bottoms to amp up any look.
Meet The Moon Sweats
We all need days when we want to sit back and stay comfortable, and the Moon Sweats give you exactly that.
Made of 50/50 cotton polyester blend, these sweats won't cling to you and holds up just right. The Moon Sweats are high-waisted and is bound with stretchy elastic at the waist and the bottom (because cuffs are a must!).
The outer fabric is a smooth blend of the above materials, and the inner side is lined with short fleece to give you that extra soft feel.
This handmade tie-dye apparel features moon-like shapes that go all over in randomized print that give one another the right placement. Hence the name "moon"- a lovely shade of silver gray on top of clean slate white.
A professional piece without a single flaw and made with love and care, these sweats is made for everyday coziness and comfort.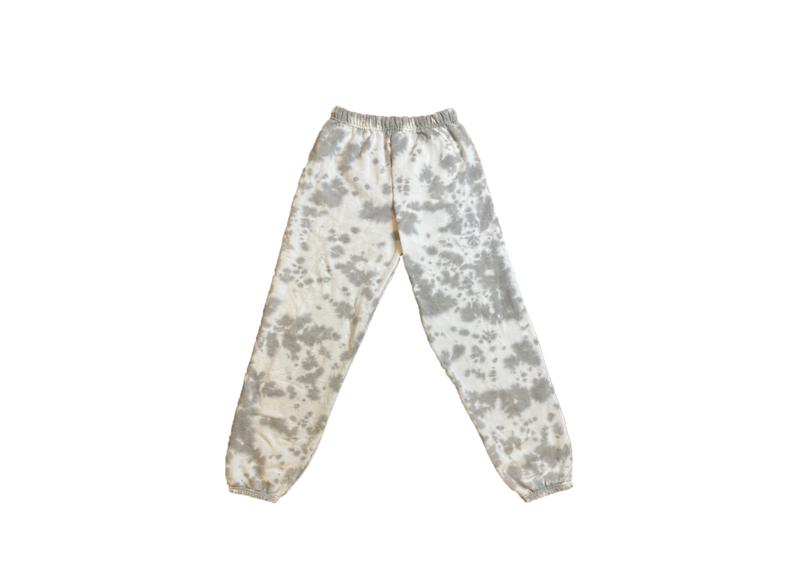 Some aspects of the Sweats that are notable, because it's that good:
The sweatpants' end tapers into a stylish elastic cuff that doesn't feel tight.
Tie-dye prints weren't splotchy at all, and were just the right shade of gray like the bright moon!
Gray and white is the perfect monotone combination that can compliment any style.
As for sizing, the Moon Sweats is just the right amount of looseness- not baggy, yet not tight. It comes in sizes small, medium, and large- and if you're on the roof about sizing, such as between small and medium, it could be doable to stay at small.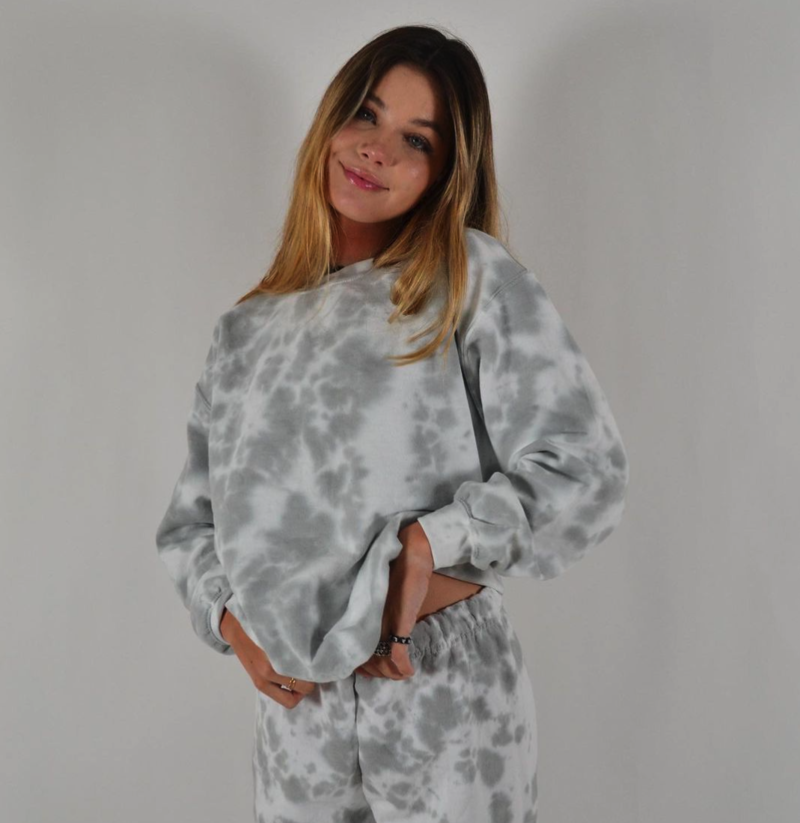 To shop the Moon Sweats, click here.
Pair this with a Halotied crop top or a matching Moon Hoodie, and you'll become a tie-dye fashion icon!
Gen Love is The Heart of Gen Z
This one-of-a-kind print is literally everything- and I sincerely mean it. You won't be able to find any kind of tie-dye like this anywhere else, ever.
A burst of hearts in a vivid red and pink, a heart pattern circles around the top, giving it dimension and some pizzazz. It's exactly what Halotied gives its audience: heart eyes.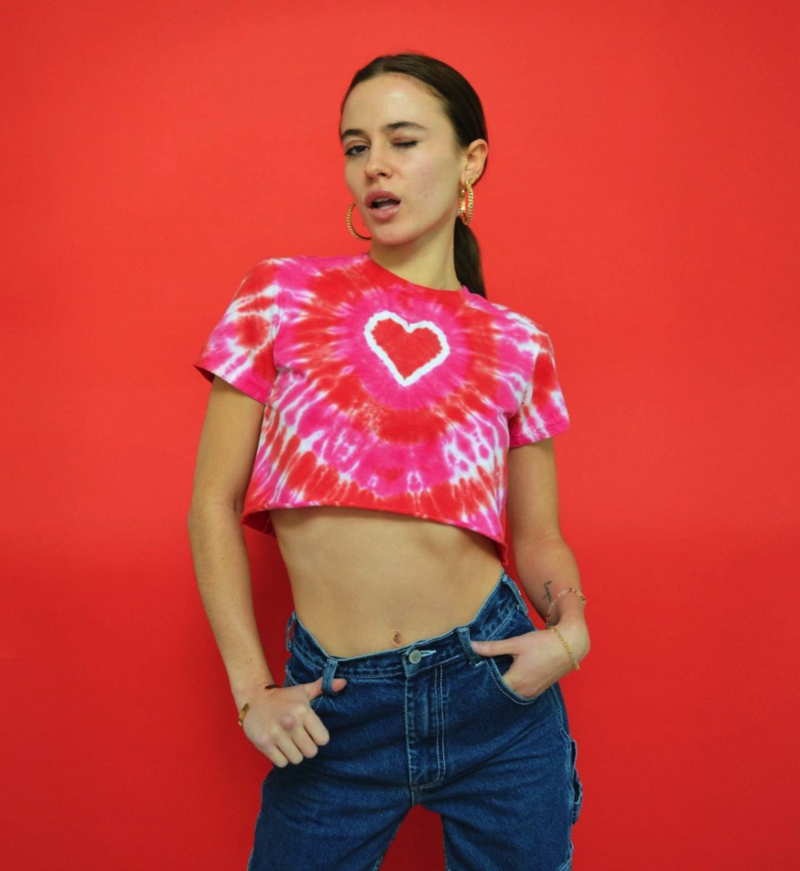 Meet The Gen Love Baby Tee
This top is quite the obsession- it's to be in love with.
In bright vivid colors in various shades of red and pink, with some peaks of white, this top just pulls you in. It has a magnetic charm to it- a cutesy appeal- and adds some sparkle and hearts to your closet.
The Gen Love Baby Tee is the embodiment of a 90's style baby tee with the right amount of today's fashion of the swirl of hearts.
To shop the Gen Love Baby Tee, shop it here.
The front, of course, has its red heart in the mid-center with an outline of white that has the classic tie-dye streak end. It spirals out in a web of red and pink in consistent pattern.
The back features the same spiral in the same shades of brilliant red and pink, minus the heart, which can be seen substituted for a pink start that spirals in the tie-dye circle.
Some aspects that you have to know, because it's really that amazing:
This baby tee is 100% cotton and made in Los Angeles (like all Halotied apparel) and is so snuggly soft.
The colors are just as bright as they are in person, and is the perfect complimentary colors.
It's high-cropped, so it's perfect for spring/summer- but who says not in the colder times? Layer it up and pair it with cozy sweats!
You'll feel so cute and confident- which is just what Halotied is.
For sizing, it's a one size, and will be a tightly fitting, form-accentuating baby tee! The baby tee will cover roughly 2/3 of your torso, and will match perfectly with high-waisted bottoms.
View this post on Instagram
If you're looking for variations of this top, Halotied has that just for you.
The Gen Love Tee is a t-shirt of the same print- meaning it's not cropped and stays longer for more coverage. The Gen Love Tank Top is a cropped tank with medium-thick straps- and this collection also includes the Gen Love Crewneck, which is a classic sweatshirt with the radiant print.
The one and only ever style of hearts in a tie-dye style- this will have you feeling special and like no other.
Bam! Bam! Super Love!
Meet the newest collection just released- Super Love.
Inspired by vintage comics with a spin of modernized and elevated style, Super Love enters dramatically with a bam!-like print on top of solid brown.
Simplicity and subtlety meets superhero!

-The Teen Magazine
View this post on Instagram
This will be released January 23rd– so be sure to mark your calendars! Stay tuned via Instagram and be sure to check their website halotied.com in time to cop some of your own.
Meet The Super Love Sweats
Pinterest enthusiasts and everyone with ~style~ are screaming right now- this is the cutest brown pair of sweats you can't get anywhere else. If I had to pick any sweats in the world, this one just might be it.
The Super Love Sweats come in thick brown cotton fabric- and when I say thick, I mean thick. It's double lined, giving you the warmest comfort possible. Even the pockets inside are well-lined, which is such an extra bonus you can't miss out on.
Even in below zero weather, if anything can keep you nice and warm, this is the one.
Something I adore about these sweats are how well they fit your form. I don't think I've ever came across a pair of sweats that fit so perfectly. I'm really not just throwing this word around- these sweats aren't loose, but will give the right spots some space, but overall will outline just the way you want it to.
Lined with thick and strong, flexible elastic at both the waist and the bottom for cuffs, these sweatpants are truly amazing. To the sides, "Halotied" is written on in bold font, a tribute to the comic-inspired collection. It's fierce yet romantic, and bold with confidence.
These points are some of the favorites:
Brown, brown, brown! We just can't get enough of this rich shade.
The bold red Halotied print on the side ties in the look so nicely.
Cotton fabric that's just the thickest and warmest. Double lined, even all the way to the pockets?! No way!
Looking for just the right amount of loose yet fitting? This one is the truly right answer.
This will also be available in the shade cream, alongside the brown.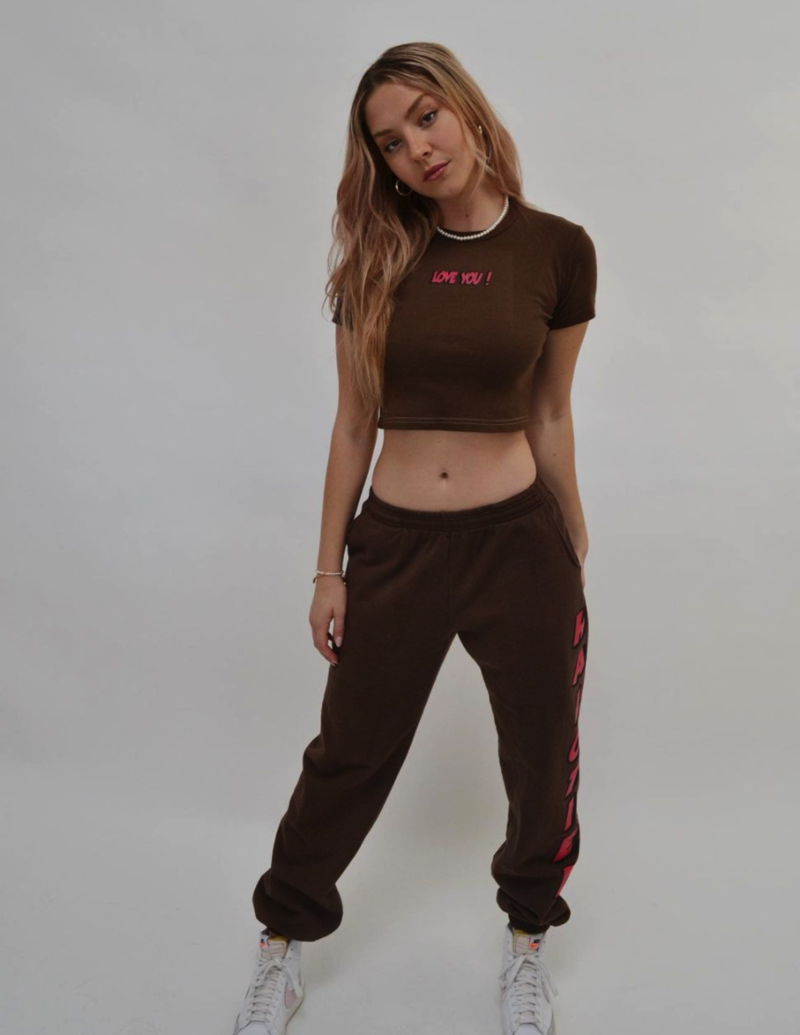 Meet The Love You! Baby Tee
The baby tee from this collection is absolutely everything. Simplicity and subtlety meets superhero!
The Super Love Baby Tee comes in the same shade of medium brown, and is a baby tee that is a little bit longer than the Gen Love baby tee- so, about 3/4 coverage of your torso.
The front features a "Love You!" in uppercase bold font, reminiscent to the vintage comics, and is centered perfectly in the middle. The back features "Halotied" written in the same font in the center.
Aspects you can't miss out on…
If anything, the simplicity here is everything. It's not crowded, it's clean-cut, and feels classic.
The Love You! message is just the cutest. You're loved!
The baby tee cut will hit just at the right spots and while fitting like a glove, it stays loose in the right areas.
This cotton tee is so soft and is thin enough for all kinds of weather. As for sizing, this comes in small, medium, and large- and if you're unsure on the sizing, it could be doable to size up by a size. Since it is a baby tee, note it may be more form-accentuating than others!
It'll fit so well and really amp up any look- it's vintage meets modern in the best way possible.
This will also be available in the shade cream, alongside the brown.
Courtney Mawhorr in the Super Love baby tee collection via @haltotied.
Meet The Super Love Beanie
This beanie is going to be your all-time favorite- and is two at the price of one.
Yep, you heard that right!
This beanie is two-sided, giving both sides two different styles- and both are really the perfect logo of Super Love.
The first side features a bam! blast of pink with "Halotied" in the classic comic font emblazoned across; out of the blast are little red hearts. The second side is a pink Love You! in the comic font as well.
Both sides are so cute, and depending on your pick, you can choose from two amazingly bold, fierce, and romantic designs. It'll appeal to anyone and everyone.
The beanie is incredibly soft and thick- it's double lined- and comes pre-folded with the logos on top. The color is a rich brown, and also comes in the shade red and white alongside the brown.
An Accurate Brand For You
If anything, Halotied is the perfect representation of what people nowadays are looking for. Something original, yet out-of-the-world unique with a charm of its own.
In the world of tie-dye, Halotied is crushing its game.
There's really none like it; the very much on-point styling of the brand matches the current fashion style with a hint of playful childhood nostalgia blended with teenage fun. It's the elevation of something classic with a tasteful spin of its own.
This brand is making its mark, and is promisingly soaring.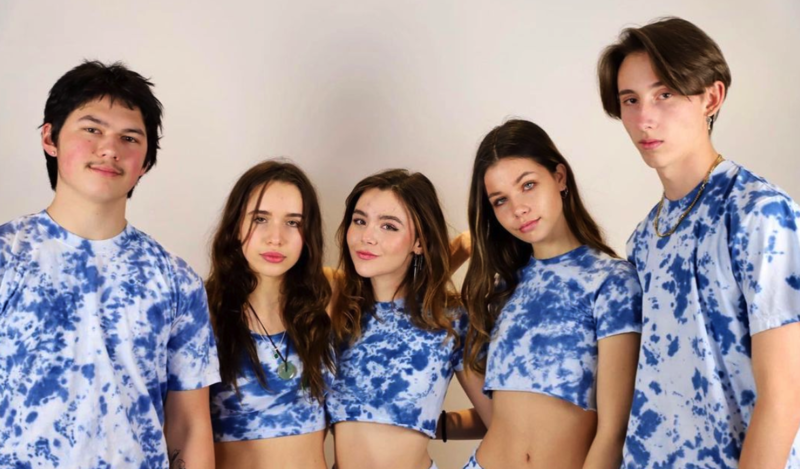 Halotied is the Embodiment of Cheer
Quality is something Halotied takes very seriously- and they really do mean it.
All of their items have been hand-dyed in Los Angeles with love and care, and notably has such as soft yet boldness to their apparel.
Their tie-dye ink won't ever streak or leave blotches, and their fabrics are the absolute softest. With their vivid, bright colors, it'll leave you in a state of cheer.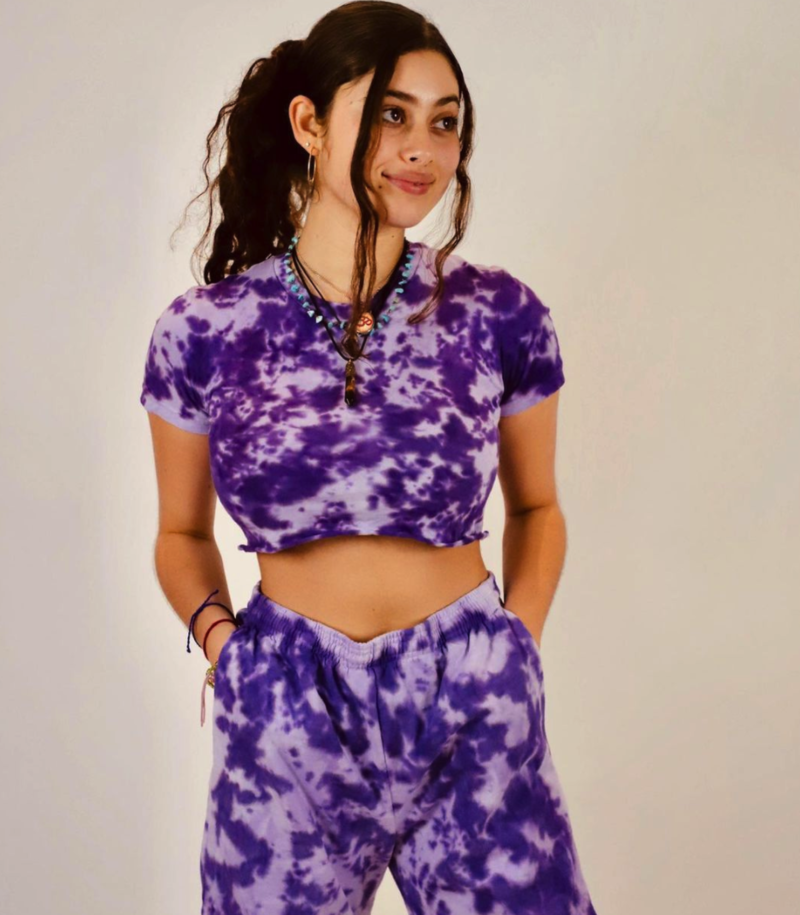 More About & Of Halotied
The Teen Magazine had the chance to interview Halotied's brand creator and founder, Jojo Nessim.
The Creation of Halotied
How did you come to create Halotied?
I have always had love for design and my passion for creating art and crafts piqued at a young age. I love creating art in a variety of forms, as I've found that it is not only my means of self-expression, but also something that I love putting my time and effort into. From creating beaded bracelets, experimenting with tools on photoshop, to learning how to sew handbags and pillows, I have always loved following the latest arts and fashion trends.
I began tie dyeing garments as a hobby with a friend to gift to friends and family and began to monetize my skills through selling my clothing on Depop. I started to notice that the pieces I was selling were attracting a big amount of attention and from there, I decided to post my tie dye on Instagram.
I began to take custom tie dye orders via Instagram, which included tank tops, hoodies, and sweatpants. However, I began to run low on inventory and was struggling to fulfill so many orders. My direct message numbers were increasing day by day and I soon realized that I had to make a website to get myself organized.
Ever since the creation of my website, I have been releasing a lot more clothing and continue to work on upcoming collections.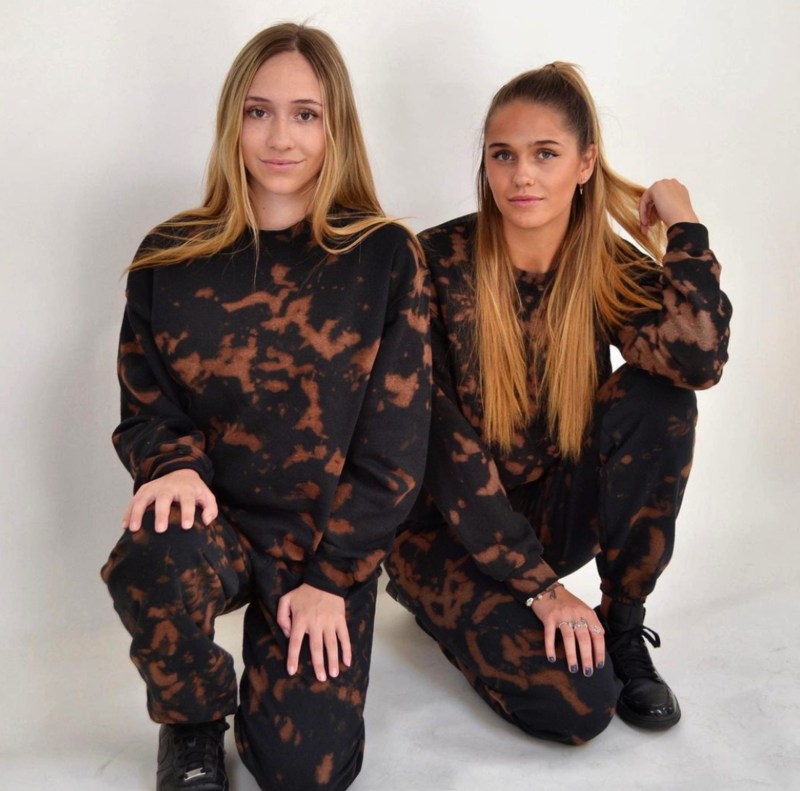 The Naming of Halotied
What went behind the process of naming the brand?
I've always felt a love and connection to angels. I began seeing angel numbers everywhere I looked, which is an indication that you are doing something right and that angels are watching over you.
After trying out a few different names, I settled on something that not only played on this theme, but felt personal to me. When I picked Halotied, I loved how catchy it sounded and that it is all encompassing.
I knew that if I wanted to expand beyond tie dye, the clothing I would design would still work well with the name.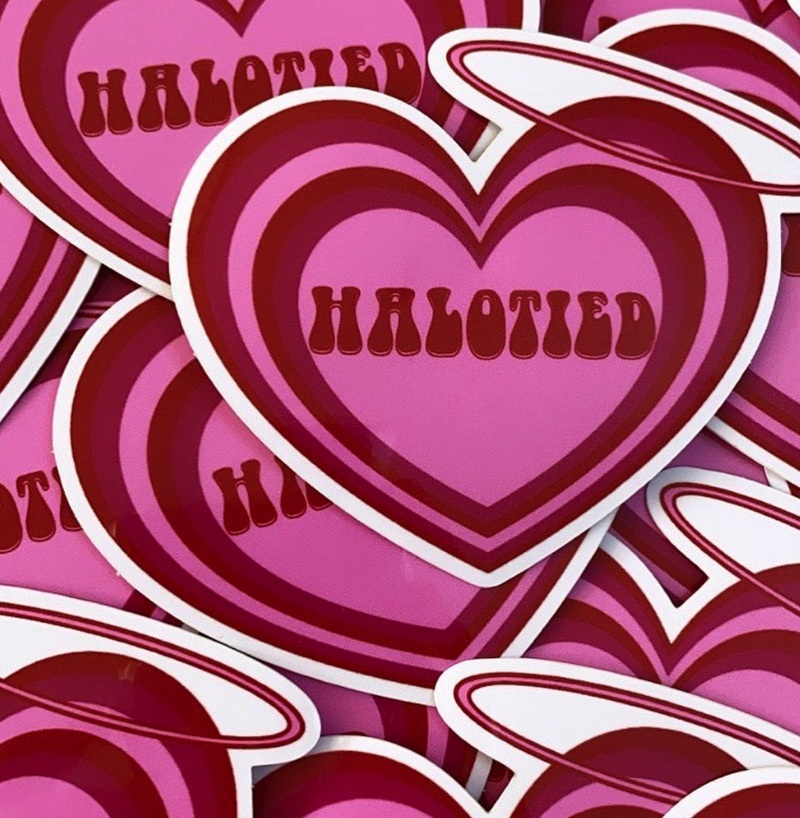 The Inspiration and The Vibe
The new Halotied collection is here- featuring hoodies, sweats, tees, and more! What inspired you for the new collection? What kind of vibe were you going for with this collection?
While roaming around in my office for inspiration, I found a bunch of old Archie comic books that I loved reading growing up. As I flipped through them, I was inspired to create a collection that encapsulated the comic aesthetic.
When I created the designs for my new collection, "Super Love", my goal was to make the clothing feel playful, romantic, and most importantly comfortable.
More to Come
As of now, Halotied has sweat sets, hoodies, and tanks as part of the brand would you ever be adding any more items? If yes, which ones? The color combinations of the tie dye apparel range all over- which ones would you consider adding on next?
I definitely have some ideas in mind for mixing it up with Halotied.
I definitely want to continue making the best sellers, such as the tie dye sweat sets and the tank tops, because I know how much the Halotied community loves them.
However, the journey of creating my company has involved a lot of exploration and self-assessment. Thus, I strive to expand my horizons to see how creative I can get, especifically in regards to making more unisex clothing.
Keep an eye out for what's to come!
View this post on Instagram
Inputs Into Design
How do you design your items, such as choosing a color for the tie dye, picking out the designs for the Halotied apparel, etc?
I mainly try to stay up to date with fashion trends and then take my own creative license. I'm always looking at what colors work best with one another and what's most popular at the moment.
As for material, I order samples of different fabrics and clothes to see what adjustments need to be made so that everyone can wear the item. This means that some of my products are custom cut and sew. Some are already good to go.
Overall, I put a lot of time and effort into ensuring quality garments.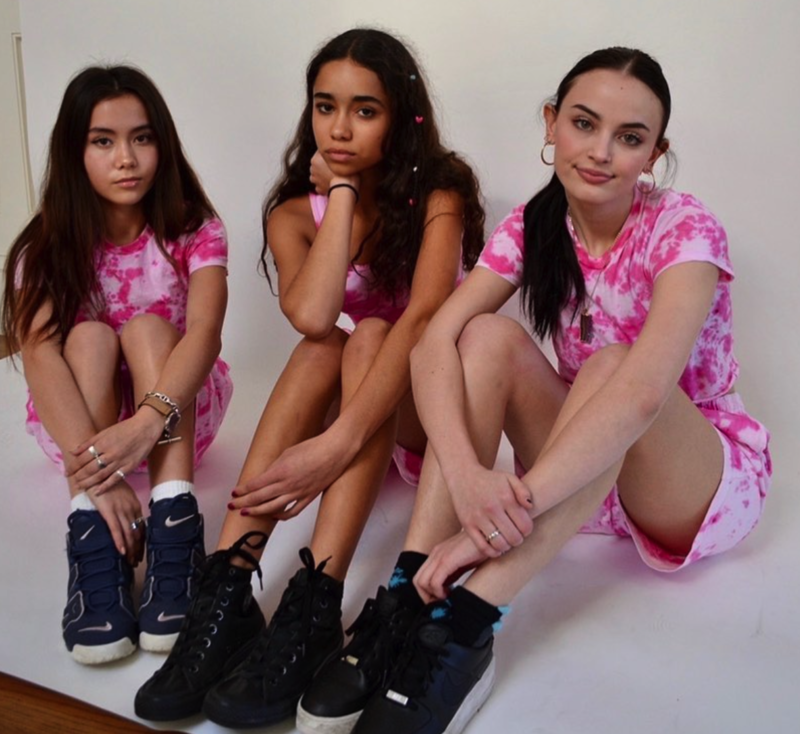 A Personal Favorite
What is your personal favorite piece from the brand?
I love the athletic shorts that I released on August 22nd. They come in pink and blue with two Halotied graphics on them.
I also made sure that these shorts were made in 2 different lengths because I wanted them to be unisex. This drop marks the beginning of my goal to make Halotied clothing gender neutral.
View this post on Instagram
Up and Running
What is your favorite aspect of owning and operating this business?
I've never been much of a school person and always had a hard time sitting in a classroom. So, when Halotied began to take off, I knew I could tap into my creative side.
This was my opportunity to learn about the things that I cared most about. Halotied really has been a learning experience for me. I deal with production, costs, social media, shipments, and more.
The most rewarding part has been seeing people wear my clothing and seeing all my clothes in production. From going to downtown LA to check in on production to packaging orders, it's been an incredible learning experience for me and I cannot wait to see it grow.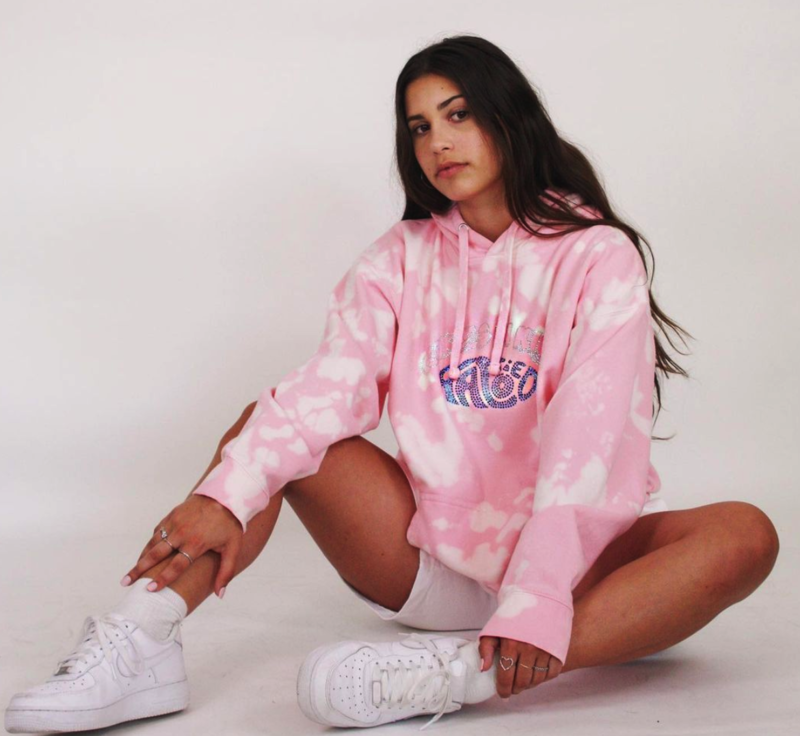 Three Words for Halotied
If you could choose three words that embodied your brand, what would they be?
Youthful, Comfortable, and playful!
Keep Up!
To follow Halotied on Instagram, find them @halotied. They'll be posting about new launch details, so hit that follow button to stay in the loop!
Also, psst… they host some pretty amazing giveaways now and then, so be sure to stay tuned.
View this post on Instagram