Whether dressing down casual or dressing down formal wear, sneakers can provide both comfort and style on the go and shouldn't be reduced to just accelerating athletic performance. However, as any "shoe addict" might know, trends come and go quickly, which is why it's important to stay current if you want to get the summer 2021 look. Here are eight kicks trendy and fashionable that you should add to your shopping cart to stylize your wardrobe for the summer.
1. Nike Air Force 1 Shadow
Platforms have been all the rage lately, which is why this 2010s rendition of the 1980s Nike Air Force 1 is a pair loved by many. Since they generally enlarge the appearance of your feet, these kicks are best worn over loose pants (eg, hoodies and mom jeans). These shoes aren't popular in the market just because they look good – they're also incredibly comfortable and aren't too expensive (although it's worth noting that keeping them dirt-free makes it look like you're in Impossible mission). Prices range from US$100 to US$300, depending on the collection; however, the most common are plain whites which cost around US$100.
Click here to buy
2. Converse All Star "Chuck Taylor" High Top Model
Enter the best known kicks to never go out of style. Since their release in the 1970s, these timeless shoes have been on every trend list, and now, in the 2020s, they have been able to maintain the reputation of being a classic. We've probably all had a pair of Converse and, needless to say, they're both comfortable and fashionable. One important thing to note is that Chuck Taylors can be difficult to put on and they are not waterproof at all. If you're hoping to use them in snowy or flooded areas, just be aware that they aren't very protective. However, to compensate for this, they are easy to pair with virtually any outfit. Many fashion industry pros recommend wearing them with jeans or cropped shorts, so you can get the full effect they have over the tops. These shoes usually cost between US$60 and US$110.
Click here to buy
3.Valentino [Logo] Trainers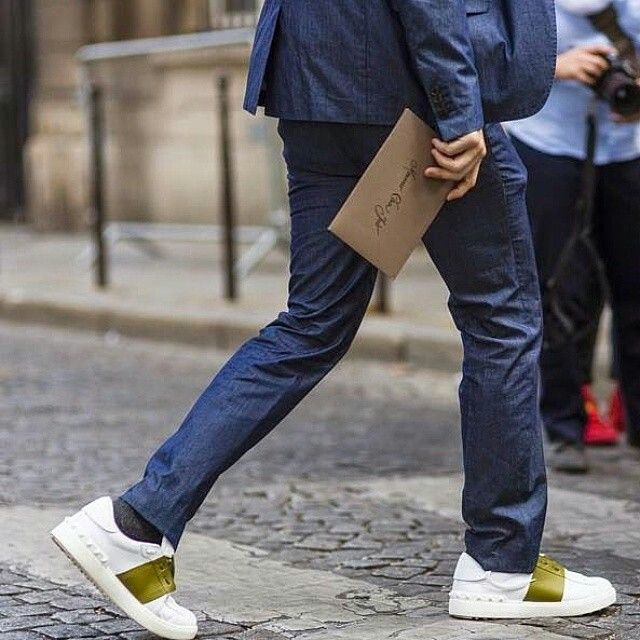 Looking for a more sumptuous pair of kicks that are ideal for business casual attire? These shoes look best with slacks and chinos, but can look great over many other pieces of clothing as well. Although they are much more expensive than the previous two, ranging from US$300 to US$1000, these shoes are known to be of high quality and not too hard on your feet.
Click here to buy
4. Gucci Tennis 1977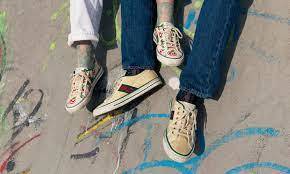 A fashionable spin on traditional Gucci tennis shoes from the 1980s, the 1977s (which were released in the 2010s despite their name) are both comfortable and timeless. These kicks are best worn over skirts, capris, and rompers — and any other garment that screams "spring." However, for the average teenager, these might not be the most affordable, considering their retail value is between US$600 and US$800. Therefore, it's a good idea to look for cheaper alternatives, such as Vans and Keds Jump Kick.
Click here to buy
5. Jil Sander Low Platform
If you couldn't tell by now, the rigs are all in place this summer. Known for his minimalist fashion pieces, Jil Sander has a reputation for hitting the catwalks and these specific shoes have often become familiar with the scene. Achieving comfort and sophistication (these look great over midi dresses and wide/palazzo pants) can be a feat in itself, but these shoes make it seem less like a dream and more like a reality. Retailing around $500-$700, these kicks can be pricey, but they've proven to have a long lifespan. That said, it's recommended that you don't buy these shoes until you're sure your shoe size won't change significantly anytime soon (early 20s for most people).
Click here to buy
6. New Balance 574 (Casual)
For a very long time, many jokes were made about New Balance shoes, but in recent years shoes have caught up with the trends again – and not just among dads. 574s are renowned for being comfortable, durable, fashionable, and not hard on the wallet – a great investment. One thing to note, however, is that a lot of people complain that they can't find the right fit and the selection is quite thin and unfriendly towards women above shoe size 7 and men smaller than shoe size 9 Despite all those concerns, these kicks look great on pretty much anything you'd wear for a walk in the park or a stroll to the grocery store. Plus, as mentioned earlier, these shoes are also wallet-friendly and probably the cheapest on this list, ranging from $70 to $90 USD.
Click here to buy
7. Nike Air Force 90
These fashion icons have been an essential streetwear custom since they were first released in the 1990s. Apart from being fashionable, these kicks also provide comfort and even increase your height considerably. Similar to the Air Force 1, these shoes can enlarge the appearance of your feet, so it is recommended to wear them over tracksuits, tokyo pants, etc. Air Force 90s typically range from $100 to $300, but that can obviously vary depending on the collection.
Click here to buy
8. Nike Air Jordan 1 Mid (OG and Retro Collection)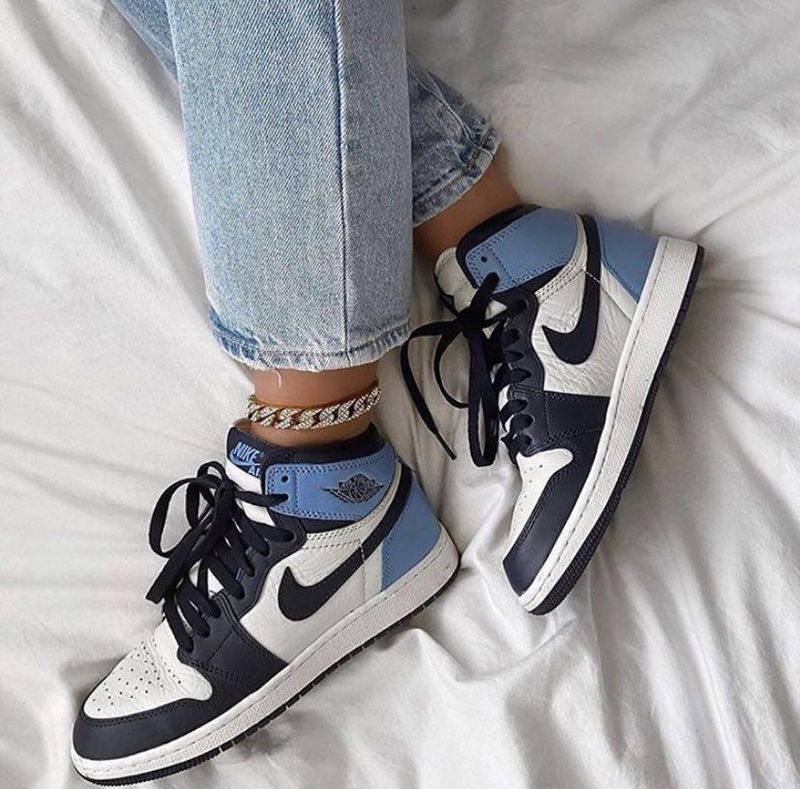 Did you know that Air Jordans hold the record for the most expensive pair of sneakers ever sold? That makes sense, considering these kicks have been pretty much always in style since they were first released in the mid-1980s. It also explains why they start at $150 and can go up to $2,000 depending on the collection.
Click here to buy