Eyeliners are, without a doubt, an important product and a step in a makeup routine. However, UZ takes eyeliners to a whole new level with their Eye-Opening Liners.
Available in an amazing variety of 13 different colors, these liners give beauty lovers a chance to unframe beauty: a wide open field of opportunity opens up where liners can go in all directions of creativity and art. Undoubtedly, UZ is leading the way in the beauty industry with its high-quality and top-notch artistic liners.
See this post on Instagram
Trying on eye-opening stunt doubles
I had the chance to try the reveal liners in black, navy, pink and yellow tones.
I have to mention that this was my first time trying an eyeliner. I was a bit nervous to see how it would turn out, especially since I had no experience, but UZ really impressed me in every aspect. When I tell you I'm impressed, that's it. You guys I really found the must-have beauty item!
Their liners bring bold and distinct coloring and technique. Everything you would ask to be in an eyeliner, it's all here.
The line you draw will lead you to the next chapter.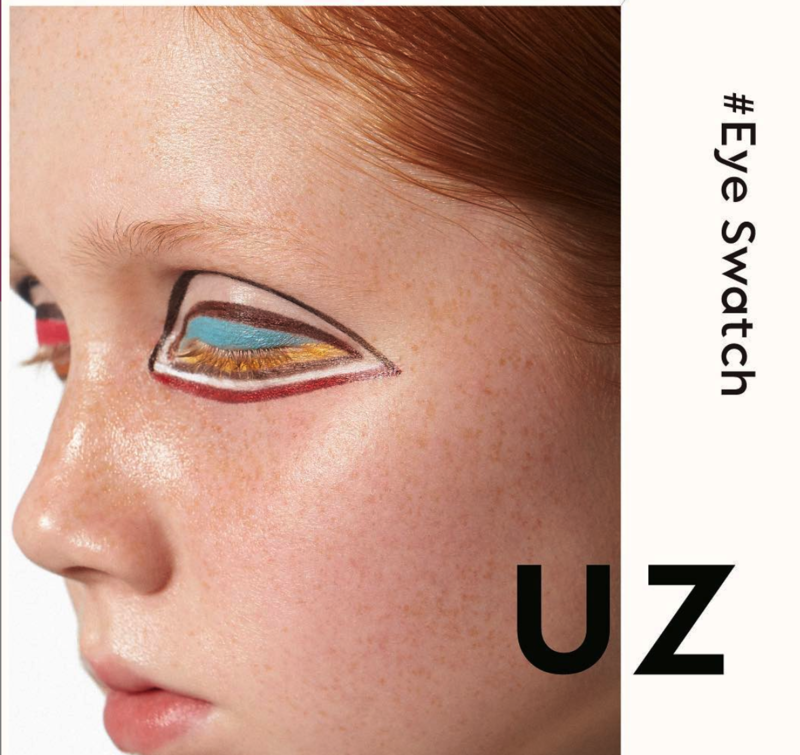 The eye-opening black liner
Confused about which color to pick from this incredible amount of choice? Black would be the ideal solution if you had to limit yourself to what you would use on a daily basis.
This classic isn't your usual shade of black though; this shade is deep and inky, standing out from your usual black eyeliner.
The specialty of this color is to be able to attract attention with its audacity.
The eye-opening navy blue liner
Navy is the dark and mysteriously deep shade of blue, almost seemingly black from a distance. These navy blue liners are perfect for a night out where you want something more, but subtle at the same time!
It might even be your everyday go-to if you're looking for something more than the usual classic.
The eye-opening pink eyeliner
This shade of pink is a pink color and suits the warm and soft aesthetic. Hello, dreamy eyeliner looks!
However, this pink will not wash off your skin. You'll never have to worry about that tint not coming out; while maintaining its medium hue, it will still be able to show itself distinctly.
The yellow liner that opens its eyes
Yellow brings all positive thoughts – stars, moonlight, happiness – you name it! This pop of color brings light joy.
This soft but not too soft shade of yellow almost resembles the shade of golden sunshine. This shade is perfect for bringing highlights to the artwork that will be on your face.
Top quality handcrafted products
UZ's liners and products are no ordinary. Every aspect of UZ is luxurious and neatly curated, from its brushes, to its container, to its packaging.
UZ incorporates the traditional Japanese brush into its liners. Unframe The Beauty does its best to really add traditional touches, which is clearly evident in the professionalism of the brushes. The brushes are not animal hair, but custom fibers that closely resemble that of an animal cuticle.
The brush is mixed by hand with 5 different types of fibers and can only be done by hand. The tradition of brushmaking comes from the Kumano and Nara regions of Japan and only 7 people in the world can do this delicate and precise work. It has been scientifically proven that all fibers are mixed equally.

It's perfect for:
Need thin but sharp lines? Check.
Need it to be perfect – easy precision? Check.
Attention to detail? Check.
Simple deletion? Check.
Matte finish with touch dry when finished? Check.
Completion without flakes? Check.
Luxurious high-end quality? Check.
Goodbye Stains (And Oh, It's Waterproof Too!)
As soon as I applied the eyeliner, I accidentally rubbed my fingers against the design; however, I was amazed that he barely changed the design!
Did I mention? It's also waterproof – what a bonus! This is an important aspect that you cannot miss. "We use the most advanced Japanese sealing technology[,]says UZ, "Our WP Film hybrid polymer provides the perfect all-day line against water, sweat, humidity, tears and oil."
Easy flow
These eyeliners are anything but flowing liquids. It is well put together to very easily draw the lines of anything you want.
See this post on Instagram
The beauty essentials you need
UZ's reveal one-liners really gave me everything I was looking for.
I needed a strong and smooth line art brush that still allowed me to draw in great detail. Color was another important aspect – eyeliners can enhance just about anything with their unexpected pop of color. For it to be additionally waterproof, it was obvious: the UZ Eye-Opening liners had to be in everybody beauty office.
Even as a beginner, I can tell you this with confidence: putting on the UZ Eye-Opening liners itself gave me the confidence to be able to play with colors, lines and shapes. It's limitless to what you could possibly do with them, bringing you a whole new world of possibilities. Your creativity can stretch as far as you want.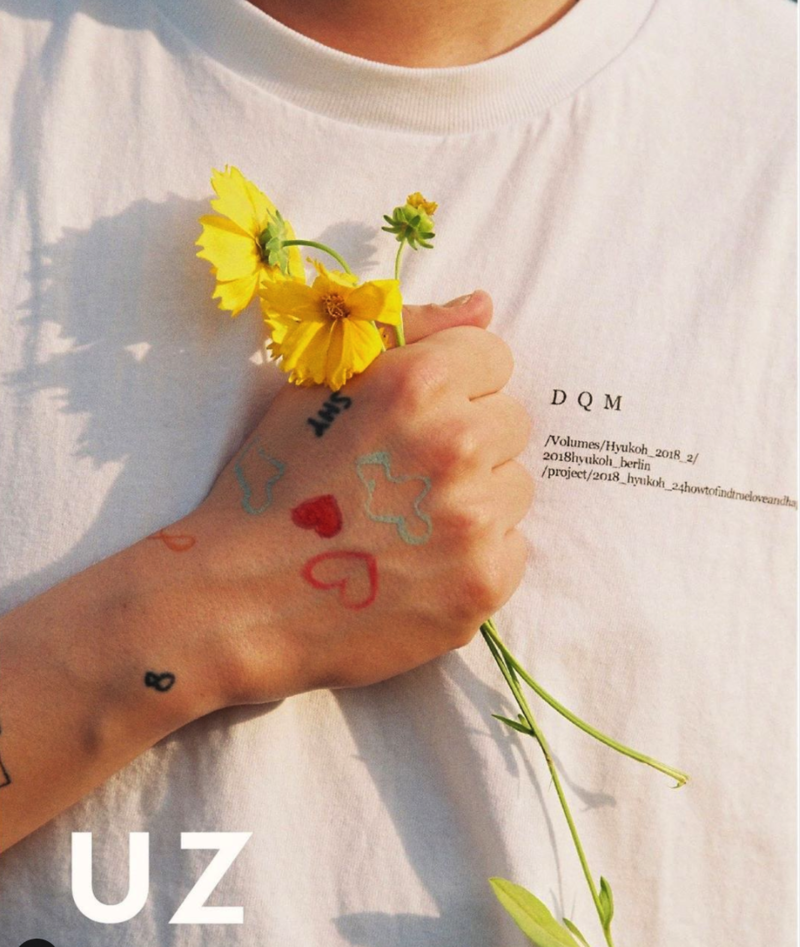 Everything clean and good
All UZ products are cruelty-free and all 20 hypoallergenic eyeliners are gluten-free. The shades Black, Brown Black, Brown, Grey, Khaki, Yellow, Light Blue, White, Pitch Black, Matte Black, Metallic Black, Platinum Black, Green Black are vegan. UZ never tests on animals.
A great selection that you won't see anywhere else
The eyeliners I've tried are just part of what UZ has in store. In the Eye-Opening Liner collection, black, gray, black-brown, brown, khaki, burgundy, navy blue, purple, orange, light blue, pink, yellow and white shades are the color range. Shop here.
In the eye-opening liners are the shades of the 7 Shades of Black collection infused with other colors of the spectrum for a bold black guaranteed with force. Colors available are Black, Matte Black, Metallic Black, Platinum Black, Red-Black, Navy Blue, Green-Black and a kit option with all shades. Shop here.
Affordable prices you'll love
Can you believe these luxury, high fashion and beauty liners are only $16? These eyeliners are not only the definition of quality and perfectly perfect, but they are also affordable!
To buy the brand, click here. Your wallet will thank you!
Product Care
UZ advises users, "We recommend keeping eyeliners flat on the surface rather than vertically."
To remove make-up, it's quite simple; according to UZ, you can remove eyeliner with warm water or any makeup remover.
I simply took off the eyeliners while washing them off with my face wash. I didn't even have to scrub hard to remove it – in fact, a simple gentle wash will remove it very easily!
Carry on!
All UZ products are available online at uz.team, which ships to all 50 states of the United States.
Be sure to follow @unframethebeauty for more updates and content on their products, and be sure to tag #UnframeTheBeauty when using their posts!