"Fashion is not an art, it's the art of living" – Marc Jacobs.
Marc talks about keeping your eyes and mind open to inspiration, wherever you find it. Pursue what appeals to you visually – take risks, be fearless, the dynamic nature of the fashion world is just like the evolutionary process of inspiration.
Therefore, we will rewind the cycle of fashion evolution and revisit the past to create something new!
1. Princess Diana
We all know his style is "ahead of his time", she is retro-chic, vintage-modern, bold but subtle.
Remember the cameltoe mayhem of cycling shorts – yet we all wanted to get into the hype – her majesty rocked neon orange versions during her fashion reign in 1995.
Although a "little black dress" is universal (Tail 4th verse of Love Robbery by Kalin & Myles), Princess Diana reinvented this innocent and basic perception in what is now called the "vengeance dress" shortly after Prince Charles confessed to him that he had been unfaithful. in the blink of an eye.
She played the best way to give someone the cold shoulder – see what I did there?
Click here for a short tribute showcasing her inner beauty.
2. RuPaul
This mannequin takes our eyes with it every time, carrying poise, magnificence and fire! He's always dressed fresh, and he knows it.
The most important part of finding your style niche is this: knowing that you look good and feel good – and that's not something we can choose to feel. It's something that happens throughout the process.
Currently he is filming the new season of "RuPaul's Drag Race" – watching it is really inspiring – my feeling of admiration for drag queens has grown tremendously. I just couldn't move on after seeing her Met Gala look, like some kind of chilling feeling in that deep fuchsia. I think he was aiming for an 'Urban Tigress'.
I LOVE her prominent theme of poofy hair and poofy clothes and if you're REALLY a fan, you'll know the blonde, curly wig is her favorite.
How to get the Rupaul look: long suede gloves, thigh-high slit dresses and corsets.
"If you can't love yourself, how the hell are you going to love anyone else?" —Rupaul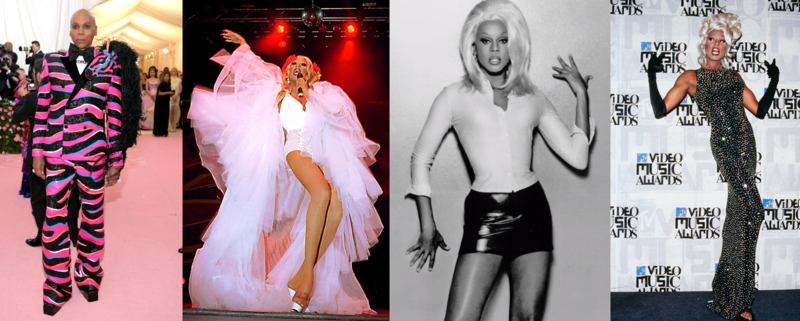 3. Priyanka Chopra
"I buy my own diamonds. When a guy comes into my life, it won't be for diamonds. — Damn, ex-Miss World 2000!
This Indian actress' style is decidedly sexy, satiny and shiny: a velvet Ralph Lauren dress with an intricate gold chain headpiece at the Met Gala (a true crowning moment); a rich, plunging ebony gown worn at the 2019 Oscars After Party; a pastel skirt suit and clear heels (a total 90s moment).
Chopra shares a styler (Mimi Cuttrell) with Gigi Hadid — another jaw-dropping fashion icon — who paired her Ralph Lauren leather "Baywatch" dress with the lace-up boots.
Knowing her from Hollywood is one thing, watching her since you were little in 3 hour Bollywood movies and now seeing her audience growing day by day is heartbreaking.
4.Harry Styles
Styles made it onto this list, donning an immaculate and fantastic dress for the cover of Vogue by Gucci's Alessandro Michele. Here, his message is what a "manly man" is.
Our January issue addresses this important moment in history in "Shutting Down Toxic Masculinity Through Skirts and Solidarity" – By Neha Bimal. On anyone else, that duck egg skirt would look awful, but he's got the panache to pull it off.
My favorite ensemble from Styles is his dashing white suit and pink frames worn at his first Gucci show, accessorized with a raffia (palm tree pattern) clutch. He donned 70s flared pants to create an outfit with zhuzh and goal.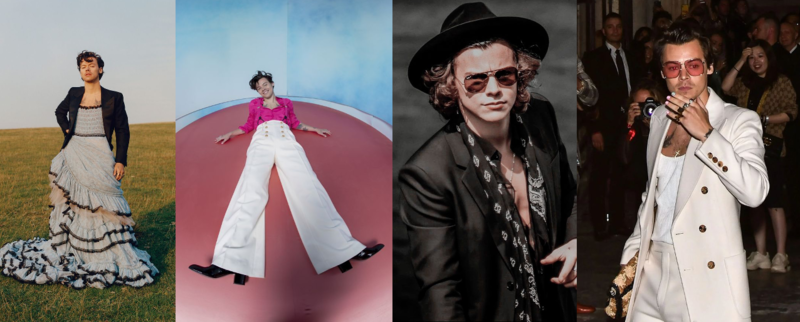 5. Blair Waldorf
The one word that comes to mind when I think of Blair's style is glitzy.
Therefore, I asked a few of my fellow "Gossip Girl" fans for their descriptions: "Preppy and chic", "Always on fleek", "Designer", you get nature. In the show, Blair's mother is a fashion designer and she has a lavish and privileged lifestyle.
Despite her manipulative and overambitious manner, she is shown to have a sensitive side when standing up for someone she cares about. I think this is reflected in her fashion by her sophisticated and structured dresses, but with fun details like ruffles and lace.
Honestly, one of my favorite things about her is her bags – she doesn't come to play. From the way she pairs them with her shoes to the fierceness of her bold colors; she's a hell of a woman.
As I said in my introduction: be the fearless, take the risks. Speaking of Mean Girls: Mean Girls hit Netflix in the UK this week, keep an eye out (for a limited time only).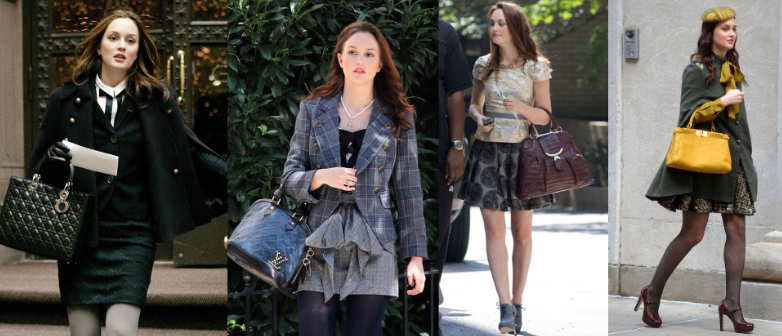 6. Anna Wintour
World famous style icon and Vogue editor, she wears 'accomplished' to a T – I also want to add that I've been a whale of a follower since last year and her masterclass on Masterclass.com on leadership and creativity is immensely informative.
I feel the need to be his advocate! She exudes charisma but at the same time professionalism; two forces that should not be reckoned with.
I can't imagine Vogue without its substantial impact — it was given the name "Nuclear Wintour". She's literally a she-devil who wears Prada — see my hint.
My favorite looks of her are:
Because:
1) 20 years ago, red dresses were a red flag, and she made it a burning flag.
2) "Beauty in Chaos" Moment
3) Freshly cut, bright colors are satisfying on this grassy green giving it a "springtime" aesthetic.
4) I would never consider Anna Wintour a fan of sparkle, but here she is in the 90s that proves otherwise.
7. Billie Eilish
The 19-year-old is the 30th most followed person on Instagram since she gained popularity in 2015 when she uploaded the song "Ocean Eyes" to Sound Cloud. Additionally, Eilish is the 26th most certified artist of the digital singles era, according to the Recording Industry Association of America.
You might say you've never heard of Billie Eilish, but I won't believe you.
Her outfits are 'body-obscuring', 'cosy-girl chic' and include plenty of Louis Vuitton. I think her style is oversized because you can literally hear her outfits before you see her, her outfits announce (not that I'm close enough to Eilish to know, but her cargo jackets look crisp enough to do it) .
Here are some of her most popular looks: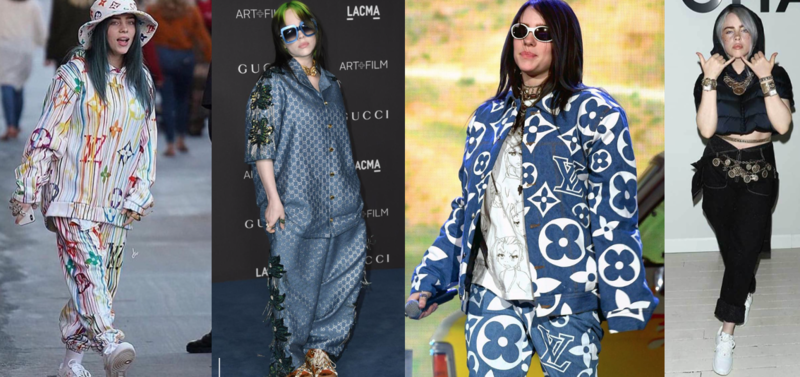 How to draw inspiration from her?
The majority of us can't buy Louis Vuitton (shock), or have equipment to dye our hair green (I wish I was Brad Mondo sometimes), so a compromise is to type in "glasses Sun Y2K" on Amazon.com, which I admit is "what you pay for is what you get" quality.
Plus, if you really want to be *different* ~insert Debby Ryan's face~ try some custom Air Force 1s on Etsy.com, you might even be able to customize Louis Vuitton tags like Eilish's on some sneakers.
8. The Cher
Cher: Can't her euphoria rest? How can we even begin to be inspired by her?
Her aura is captured through the paparazzi glasses in these photos but I want to believe she is like a God in real life. Alexa Demie really reminds me of an "Instagram model" version of her.
She's front row with Christina Aguilera, Fergie and Gwen Stefani, starring in 'Burlesque' with Aguilera – which is a musical about a small-town girl who travels to the city to pursue her dream of becoming a star , it's a famous production probably because of Cher —aside: my DMs are open, we can totally discuss it. It's funny because an "aside" is a form of speech in theater, where the character speaks offstage to the audience, like a monologue that the other actors/actresses don't recognize.
Let's look through my favorite ensembles from her:
1) 1970s, Native American-inspired two-piece
2) 1988 60th Annual Academy Awards
3) 1970s. A dress cut out for a portrait session during 'The Sonny and Cher Show' years
4) 1973 Oscars
All outfits designed by Bob Mackie, original designs are inspiring: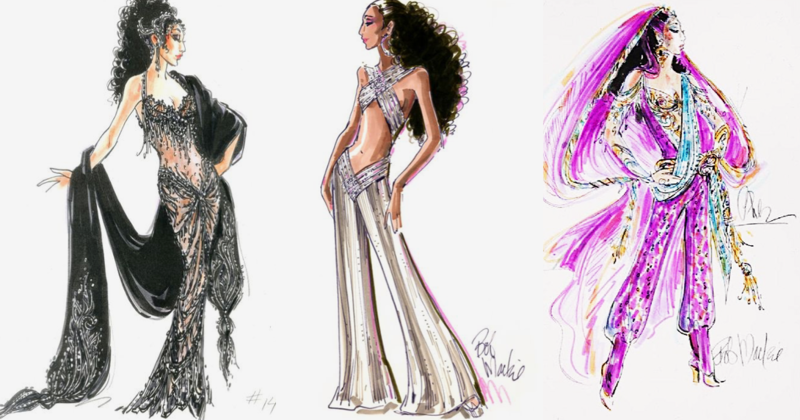 I hope this article was helpful for you in finding the right direction on your fashion compass.
If you've made it this far: Congratulations, a kiss on the forehead from the UK.
Finding inspiration is probably the most important part of the process or I would say the most important catalyst in the process. Explore your true interests; you can take inspiration from anything.