In the age of the internet, it can be hard to avoid comparisons when browsing social media posts. This can sometimes lead to feelings of inadequacy, especially when we compare the worst to the strengths of others. For this reason, it can be helpful to add a few Instagram accounts that boost the feeling of positivity. Here are five accounts to get you started.
1. @talesofeleanor
This is a story that illustrates the life experiences of Eleanor the Hedgehog. The designs are simple and cute, making them perfect for relieving stress. If you ever feel lonely, just scroll through the messages. The descriptions under each item make Eleanor an innocent friend who likes to talk to you. Eleanor will always support you.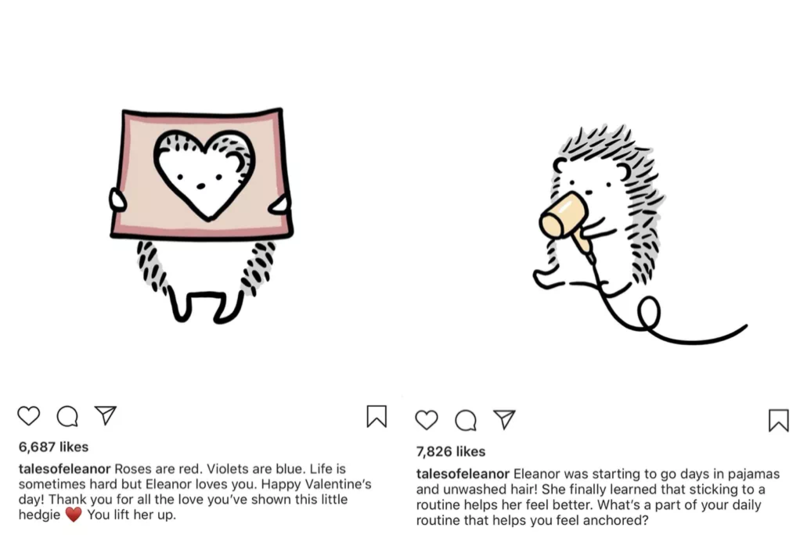 2. @Upworthy
In a stressful time like now, reading news about the coronavirus and all that is happening in our society can be anxiety-provoking. So it's nice to take a break from the news reading about how babies and cute pets are making it through quarantine. It is also comforting to read about good deeds done by compassionate people.
Take, for example, these two messages.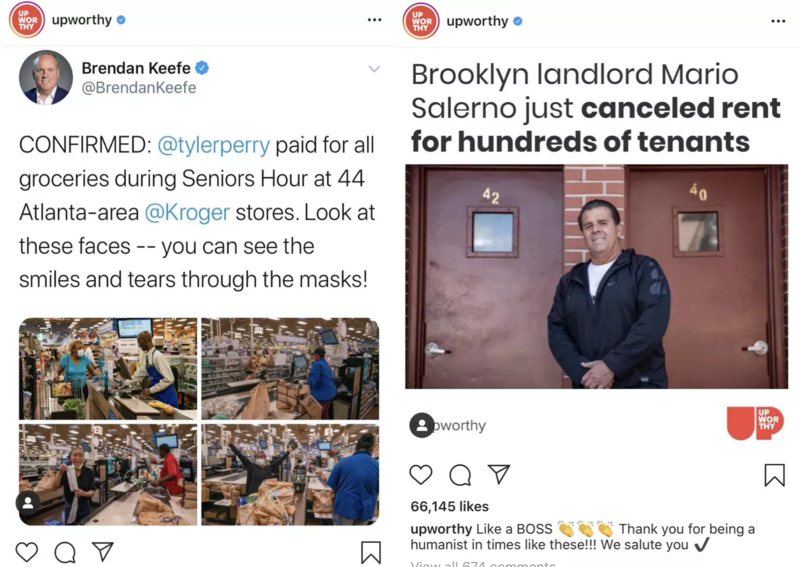 Instead of stressing out, fill your quarantine with hope, love, and laughter instead.
3. @thehappyslouthclub
This is an account for positive affirmations. Personally, I find their posts helpful as the sayings are comforting and reasonable without being overly optimistic.
4. @morethanmentalhealth
The content of this account is similar to that of the previous one. Along with positive affirmations, however, this story also contains memes related to mental health. Most of them are very related. Memes and affirmations go hand in hand because having a little humor is conducive to maintaining a good mood.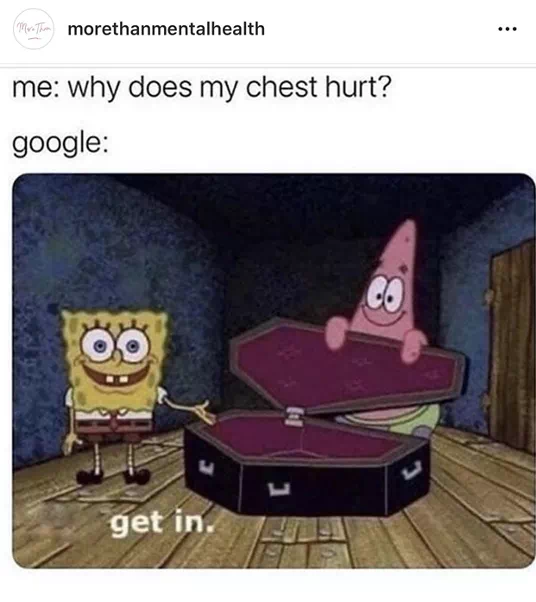 5. @petitsarthlings
I like this account mostly because you can capture the positive affirmations and use them as your wallpaper. That way, every time you check your phone, you're reminded to love yourself, be grateful, appreciate your own worth, and more.
Here is my wallpaper:
When I first used this account, I was struggling with self-esteem issues, so I dismissed the claims because they were corny. Indeed, I firmly believed in "no pain, no gain", but now I realized that it is important to check how I feel.
Don't push yourself too hard into the trap of self-criticism. Doing your best is a laudable quality, but we must distinguish it from the pursuit of perfection. It is not worth living for great achievements at the cost of a miserable life. While social media is notorious for inviting social comparison, posts like those from the accounts featured above are positivity and confidence boosters. After all, surrounding yourself with positivity is the key to happiness.