As you shop at your local grocery store, you may have noticed items such as boxes of cereal and pasta with the label "gluten-free" on them. That brings us to the question: what is gluten, and why are such foods without them needed?
This month of May is Celiac Disease Awareness Month; over 3 million Americans are living with this disease
To further share the word of their mission, The Teen Magazine had the opportunity to speak with Celiac Disease Foundation on what celiac disease is, more about gluten, research involvement, advocacy, how you can get involved, and more.
Virtually, I had the chance to speak with Ms. Laura Boone, the Foundation's Director of Development, and a celiac disease patient diagnosed 10 years ago. Many thanks to Ms. Boone for sharing CDF's words!
About Celiac Disease
What exactly is celiac disease?
Celiac disease is a serious autoimmune disorder where consuming gluten causes an immune reaction and damages the small intestine. We all have small finger-like projections called villi that line our small intestine and help us absorb essential vitamins and nutrients from the foods we eat. When someone with celiac disease ingests gluten, it damages the villi, meaning nutrients and vitamins cannot properly be absorbed into the body. This malabsorption can cause a myriad of serious symptoms and complications throughout the body. Currently, the only treatment for celiac disease is lifelong adherence to a strict gluten-free diet.
An estimated 3 million Americans have celiac disease, but many are undiagnosed, leaving them at risk for long-term health complications. Celiac disease can be hard to diagnose because there are over 200 symptoms that can occur in the digestive system or other parts of the body. Some of the most common symptoms include abdominal pain and bloating, chronic diarrhea, nausea and vomiting, weight loss, iron deficiency anemia, migraines, osteoporosis, seizures, infertility, depression, and anxiety.
Celiac disease is genetic, and people who have a first-degree relative with celiac disease (parent, child, sibling) have a 1 in 10 risk of developing celiac disease. If you or someone you know have unexplained symptoms or has a family member with celiac disease, complete the Celiac Disease Foundation Symptoms Assessment Tool to see if you have an increased risk for celiac disease.
More About Gluten & Living Gluten-Free
Could you tell us more about gluten and how those affected live gluten-free?
Gluten is a protein found in wheat, rye, and barley. It helps many foods made with these grains maintain their shape; it acts as the glue that holds it together and provides a soft, chewy texture. Gluten is found in foods you might expect like bread, crackers, cookies, cakes, or pasta, but it can also be found in unexpected foods like soy sauce, soups, gravy, beer, and licorice.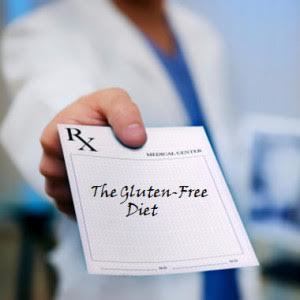 Because just one tiny crumb of gluten, as little as 1/8 of a teaspoon of flour, can cause an immune reaction in someone with celiac disease, it's crucial that those affected are diligent about reading food labels to ensure the products they are ingesting are gluten-free. Living gluten-free with celiac disease requires planning ahead when dining out and traveling, speaking with restaurant staff about avoiding cross-contact with gluten-containing products, and educating others about the seriousness of the disease.
The Creation of the Celiac Disease Foundation
How did the Celiac Disease Foundation come to be created?
The Celiac Disease Foundation is a 501(c)(3) non-profit organization established in 1990 by Elaine Monarch to improve the quality of life for all people affected by the celiac disease through funding important research, education, and advocacy initiatives.
Back then, celiac disease was thought to be rare and insignificant by the medical and disease community. Today, under the guidance of a National Board of Directors and a nationally renowned Medical Advisory Board, the Foundation leads the fight to increase the rate of diagnosis, to improve treatments, and to find a cure for celiac disease, which is now recognized as a prevalent, serious autoimmune disorder.
It's time to celebrate May Celiac Awareness Month! Check out the best ways to get involved with the Celiac Disease Foundation this May and beyond, as we encourage our community to participate in accelerating research for treatments and a cure. https://t.co/Atq2EycI1T pic.twitter.com/JFRYGC8asM

— Celiac Disease Foundation (@CeliacDotOrg) April 29, 2021
The Mission
What is the mission of the Celiac Disease Foundation?
The Celiac Disease Foundation is the nation's leading patient advocacy organization for celiac disease. While a national organization, the Foundation delivers services to people worldwide. Since its founding in 1990, the Celiac Disease Foundation continues to champion many battles: federal funding for celiac disease research and labeling standards for gluten-free foods, widespread patient and provider education, access to mainstream gluten-free products, improved diagnostic tools, and accelerated development of therapeutic treatments and a cure.
Innovations Through Research
How does the organization help find a treatment or cure for the disease through research?
The Celiac Disease Foundation collaborates with physicians, dietitians, mental health professionals, researchers, and many other leaders in the medical community to expand research and to better understand and ultimately cure celiac disease. We support researchers and sponsor healthcare practitioner training at academic medical research centers nationwide to advance knowledge of the causes, progression, and consequences of celiac disease through our Young Investigator Research Grant Awards.
We also created iCureCeliac®, the largest and ever-growing celiac disease patient registry, and we recruit patients through iQualifyCeliac to participate in clinical trials, studies, and focus groups to accelerate the development of celiac disease therapeutic treatments and better diagnostic tools.
For Those Affected
What are some of the services and programs for individuals affected by celiac disease?
Receiving proper follow-up care after a celiac disease diagnosis is crucial to achieving the best health outcomes. Our website, celiac.org, has an Adult and Pediatric Follow-Up Checklist to review with your doctor to check things like vitamin levels, bone density, and antibody levels for long-term care.
We also have an online Healthcare Practitioner Directory to help you find a physician or dietitian in your area who is familiar with celiac disease. You just enter your zip code, and it will populate doctors near you who understand celiac disease.
Also, the biggest long-term adjustment for those with celiac disease is transitioning to a gluten-free diet. The Celiac Disease Foundation's Eat! Gluten-Free hub, which is available on desktop and as an app, provides a collection of meal plans, recipes, products, and companies that offer gluten-free options. Our Label Reading Guide is also available to ensure patients understand how to properly read labels and purchase safe, gluten-free products.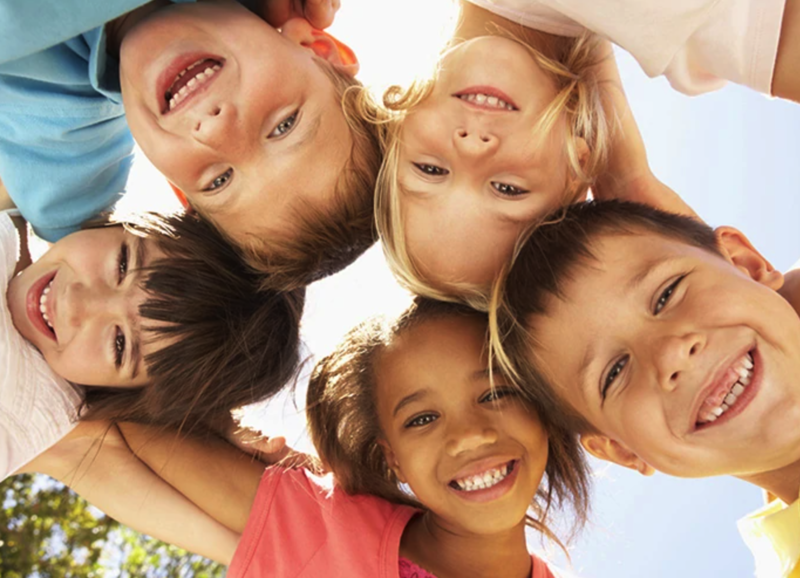 Raising Awareness
How does the Celiac Disease Foundation build public awareness?
Through our website, celiac.org, the world's most trafficked website for celiac disease, we assist patients and family members. We are very active on social media channels, providing celiac disease facts, infographics, and helpful information that can be shared by our followers to their network, increasing the visibility of celiac disease and educating those who may not have previously known about celiac disease.
At a grassroots level, we provide educational materials to those hosting celiac disease awareness events in their local community. We recruit and train an international network of Celiac Disease Patient Advocates to advocate to Members of Congress and drive policy change to improve the health of those living with celiac disease. We host events open to the public — a Gluten-Free EXPO, Patient Education and Advocacy Summit, and Turkey Trot 5K Fun Run/Walk — to educate and unite the celiac community.
The Foundation also provides robust tools and programming for healthcare professionals, including support of resident education to develop front-line physicians who can quickly and accurately diagnose celiac disease.
The Biggest Accomplishment
What would be considered as the biggest accomplishment of the Celiac Disease Foundation?
When the Celiac Disease Foundation was founded in 1990, there was little awareness about celiac disease and very few gluten-free food options available to those with celiac disease. Since then, we have worked to increase awareness of celiac disease through campaigns for those who have unexplained symptoms, education days for physicians and healthcare professionals, and training programs for dietitians.
The Foundation has also played a key role in achieving federal recognition of celiac disease, improving diagnostic tools, and accelerating research for better treatments and a cure. CDF convened and hosted the 1997 Serology Workshop, which led to the development of the celiac disease (tTG-IgA) blood test, we convened the American Celiac Disease Alliance to lobby the FDA for the Gluten-Free Labeling Rule, we developed the nation's largest celiac disease registry, iCureCeliac®, and most recently, our CEO Marilyn G. Geller provided testimony to the House Appropriations Subcommittee, securing FY2020 report language directing NIH to study celiac disease.
We will continue to support research efforts and advocate for the celiac community, in hopes of one day finding treatments and a cure for celiac disease.
Proud To Be With CDF
What makes you the proudest to be with this organization?
After many years of unexplained, unbearable illness and going from doctor to doctor with incorrect diagnoses and no answers, I was diagnosed with celiac disease. I had experienced daily, debilitating migraines, chronic nausea and diarrhea, lost 30 pounds, and lost any hope of leading a normal, healthy life again.
Upon diagnosis, I was determined to do whatever it took to ensure others with celiac disease did not go through this same experience, and I knew working with the organization that was leading the fight towards treatments and a cure was the most effective way to make real progress.
Now, working with the Celiac Disease Foundation, I gratefully witness firsthand the impact this organization has on the celiac community as a whole and in individual lives. It is an honor to create opportunities and events that unify our community and remind them that they're not alone in facing this disease. Amidst the pandemic, the Celiac Disease Foundation hosted our largest fundraising event to date, virtually uniting more than 2,000 individuals from 7 countries and raising more than $200,000 for critical celiac disease research. The Foundation's passion and support for those with celiac disease is second to none, and I am proud to join in the fight every day.
How You Can Get Involved
As a teen and young adult-focused magazine, are there ways for Gen Z to get involved within the Celiac Disease Foundation?
There are a number of ways for Gen Z to get involved with the Celiac Disease Foundation and the celiac disease community. Joining the CDF Student Ambassador Program is a wonderful way for students of all ages with celiac disease to have a sense of community.
Our Student Ambassador Program empowers children, teens, and young adults to raise awareness of celiac disease in their school and community. Join today and receive a t-shirt, fun swag, and educational materials to get started! https://t.co/hxQrCsQqRH pic.twitter.com/0jkYd4ENco

— Celiac Disease Foundation (@CeliacDotOrg) April 26, 2021
Our Student Ambassadors are our boots on the ground across the nation, and we empower them with the necessary tools to host educational presentations so that future generations will know more about celiac disease — its symptoms, the treatment, what gluten-free really means — and take it more seriously.
Team Gluten-Free® (TGF) is our community fundraising program that encourages fundraisers to creatively transform their hobbies into opportunities to raise awareness and funds for the Celiac Disease Foundation's programs for research, education, and advocacy. Anyone can join and host an event to help raise awareness and funds in their local community. We continue to be inspired by the ways our TGF members think outside the box — from hosting basketball tournaments, jewelry sales, and bake sales, to golf outings and Girl Scout presentations.
For those interested in learning more about advocacy, our State Advocacy Ambassador program trains you on how to drive policy changes to improve the health of those living with celiac disease.
Keep Up
Go follow the Celiac Disease Foundation at @celiacdiseasefoundation on Instagram. Subscribe to their Youtube channel here to stay informed on events, summits, ambassador programs, and more! Be sure to follow their Twitter at @celiacdotorg as well.
Just as the Twitter handle says, to visit the CDF's website, visit celiac.org.