With everything affecting the country right now, given the virus, we are sometimes blindsided by the other significant issues that are rapidly affecting the world today.
One of them is the amount of air pollution that swallows up our amount of clean air in the world. The result is that our environment is physically damaged, as well as our personal health constantly threatened.
That being said, we need help and guidance if we are to find a way to abolish harmful air pollution: that's where the American Lung Association comes in.
See this post on Instagram
The American Lung Association
The American Lung Association, established in 1904, recently created a new sub-mission called "Stand Up For Clean Air."
This plan aims to help ordinary people reduce their personal air pollution to save the earth in the long term. We spoke with National Assistant Vice President for Clean Air Laura Kate Bender, as well as Climate Advisor Rohan Arora for more information and how we can act now.
The importance of clean air
This year marks the 50th anniversary of the Clean Air Act, and to celebrate, we're launching the Stand Up For Clean Air initiative.

Pollution in the air we breathe can harm anyone's health, and climate change is worsening air quality.

That's why we're asking you to stand up for clean air.

Together, through collective action, we can all help improve air quality and fight climate change.
The goal
To quickly get others to help change their lifestyle in relation to global health and advocate for change, this particular initiative also strives to educate others on exactly why this is something in where they should devote their time and energy.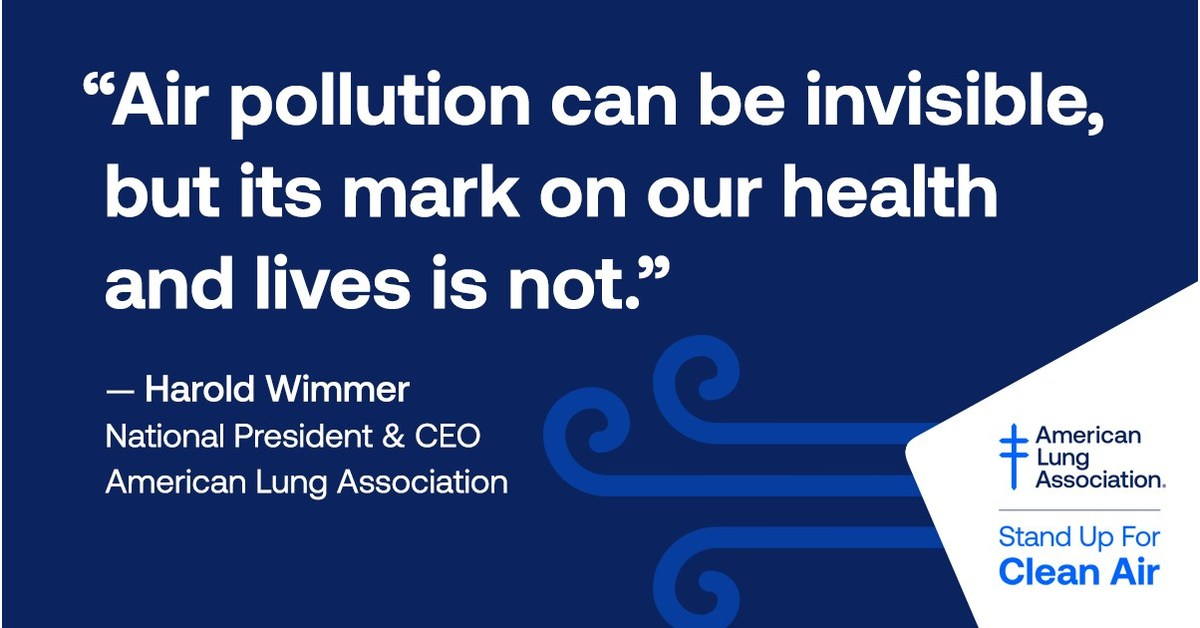 "Through this new Stand Up for Clean Air initiative, the organization is leading conversations about climate change and air pollution as health issues. Because when people realize that climate change and the quality of the air have an impact on our health today, they are more likely to take action and advocate for change, says the association.
They also empower people with lung cancer, recognizing that air pollution is one of many risk factors associated with lung cancer.
The organization organizes an annual event called "Lung Force Advocacy Day" in hopes of inspiring the minority that even though they themselves have been affected, they are still a powerful human being and that together they can encourage others to unite and overcome it.
Their impact
If you don't believe in the influence of this mission, focus on the whole association itself.
The ALA is the largest permanent public health organization in the entire country. And the whole base of the company was started with the same goal they have now: to help others.
The organization was established over a century ago and the company's history is still reflected in its designs today.
"About 100 years ago, when the American Lung Association decided to eradicate tuberculosis, they adopted the double-barred red cross of the crusades as a symbol of a 'crusade against tuberculosis'.

As part of The Lung Association's 2020 rebrand, we refreshed our brand, our brand now has symbolism for us. The first bar of the cross stands for 'education', the second for 'advocacy' and is associated with 'research'.

Even when we show our brand, every time we look at it, it reminds us of what is essential to us. »
They also mentioned that over time they decided to change the design of the cross and change the color from red to blue which signifies fresh air and confidence.
It shows that from deep-seated health issues like tuberculosis to environmental issues like fresh air instead of pollution, the American Lung Association has always been a helping hand.
The Helpline
During this pandemic, going to the hospital for physical care seems terrifying to think about. But when your health is your priority, we can be quite worried about when we will actually be able to contact a doctor.
Introducing: The ALA Helpline.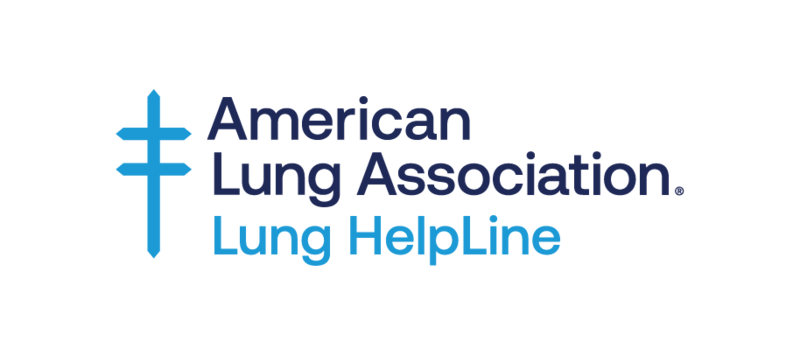 The American Lung Association hosts its own helpline for anyone with medical questions and needs, free of charge.
The amount of resources this company has for the welfare of the American people shows the hope of the self-centered personality of the world to a selfless community.
"The Lung Helpline is staffed by registered nurses, respiratory therapists and certified tobacco treatment specialists.

Additionally, there are bilingual Spanish staff as well as live interpreting for over 250 languages.
How can we help you
So how can we help you? Can we even help in adolescence?
Short answer: Absolutely.
There are three main ways for students as young as elementary school level to get involved in changing the world for the better, one person at a time.
No. 1
The first way: Pledge.
By committing to the "Stand Up for Clean Air" initiative, you agree to spend time focusing on your contribution to minimizing your own pollution that you release into the world.
No. 2
Second: Testimonials.
Located on the company's website, there's an entire section to the powerful hashtag #My Clean Air Story/ On this page, you'll find personal stories of normal people like you who have changed their ways and decreased their amount pollution as a result.
This encourages others to do so, while giving them the opportunity to give each other advice on how to do it.
#3
Three: Resources.
As the complex hotline shows, this organization makes sure resources are available for all of us.
At lung.org/activist-toolkit, people can find the perfect clean air toolkit to help you become the world's best savior step by step. There are several different forms of resources on their website to keep you engaged and energized.
So what are you doing? Go to their website and become a teen activist now!
Continue
To visit the American Lung Association website for more resources, click here. Information about Stand Up For Clean Air is available here.
Many thanks to Ms. Laura Kate Bender and Rohan Arora for this interview.