Working out at home has a lot of benefits because it just limits your excuses. It is economical, practical and flexible. It also allows you to focus on your health and fitness while having some privacy. And best of all, it can be even more effective than going to the gym!
During an interview with Puma, Pamela Reif, a fitness influencer, mentioned:
"Any kind of workout is better than no workout! Please don't think only a workout in the gym would be worth it and nothing else can make up for it. Home workouts can be great effective and fun if you do them right and find the type of workout you love I have a lot of followers texting me saying they enjoy home workouts more than anything they've done before It's good to change things.
Here are the 5 best Youtube channels for a good effective home workout based on personal experience:
1. Pamela Reif
See this post on Instagram
Pamela Reif is a German fitness influencer and PUMA ambassador with over 7 million subscribers on her Youtube channel and 8 million followers on Instagram. She also has her own app which is available for Android and iPhone users with her website. On his website, you can find his cookbook, food products, free workouts, and many more.
She is personally my favorite fitness influencer, due to her short but very effective full body workout videos. Most full body videos are usually no less than 30 minutes, which is not the case with Pamela. You can find plenty of workout videos for literally less than 15 minutes on his channel.
She is also known for her unique dance workouts, which she also likes to call "calorie killers"! His most famous is the 15-minute happy dance workout with over 26 million views.
2. Lilly Sabri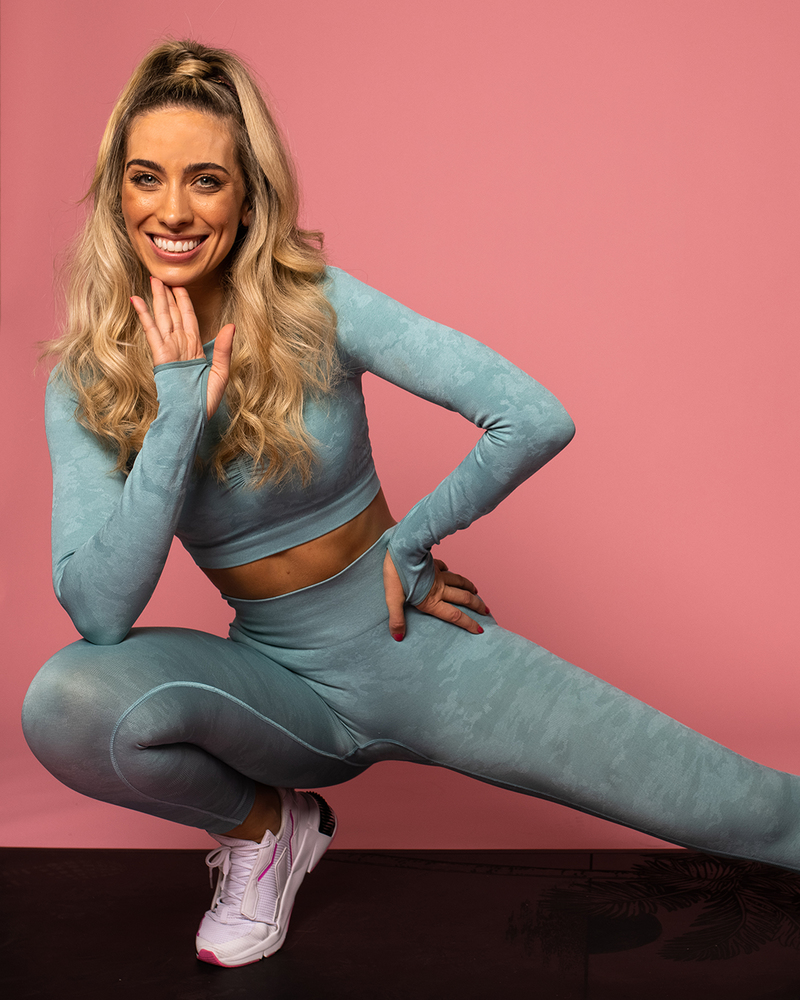 Lilly Sabri, the founder of the #1 fitness app, Lean with Lilly, has been a licensed physical therapist since 2010. She is also a pilates instructor, fitness, health and lifestyle influencer. With over 3 million Youtube subscribers, Lilly empowers hundreds of thousands of people around the world to lead healthier lives.
On her website, you can learn more about her, shop for resistance bands and supplements, and take a look at her recipe page and blog.
See this post on Instagram
Most of its free workouts are based on guides and challenges to keep you motivated. It offers a wide variety of free programs, such as 7-day and 28-day challenges.
See this post on Instagram
3. Yoga with Adrienne
Who says yoga can't be an effective workout?
Adriene Mishler is an international yoga teacher, actress and entrepreneur. She has a Youtube channel with over 10 million subscribers from all over the world. Its online community lives by the phrase "Find What Feels Good", also known as FWWG. You can also purchase his FWFG merch items here!
You can check out her website, which includes her blog posts, monthly calendars, free yoga videos, and events. What makes it unique is its yoga lifestyle content as well as its 30 day challenges. It welcomes all levels, all bodies and all genders on its platform. And if you're new to yoga, you'll find plenty of beginner and basic yoga videos to get you started.
I honestly tried a few of his 30 day challenges and they completely changed my life. I have never practiced yoga, but Adriene taught me that yoga is not just about toning the body or building strength. It's about loving yourself, connecting with your soul, and most importantly, finding what feels good!
4. Blogilates
When I started working out, Blogilates was the first Youtube channel to appear on my screen. It doesn't surprise me, as it is considered the #1 women's fitness channel on Youtube.
Cassey Ho is a certified Pilates and fitness instructor with over 5 million subscribers on her Youtube channel. She also runs an Instagram account with around 2 million followers in which she combines her workout videos, food/drink recipes and her private life with her husband. What makes her content unique is the number of before and after photos that you can check out on almost all of her platforms, including her Instagram account, @bodybyblogilates.
As someone who gets discouraged quickly, I really enjoy the before and after posts and random girl stories that Cassey shares on her social media. Honestly, it gives me so much motivation and encourages me to keep going no matter how difficult the journey. I believe this is not something that all fitness influencers do. So I give Cassey a round of applause for doing this!
See this post on Instagram
Another reason I really enjoy her workout videos is that she leaves no room for excuses. She literally has workout videos that you can do in bed or even while watching Netflix. So what more do you need?
5. Chloe Ting
Chloe Ting is an Australian Youtuber and fitness personality who joined Youtube in 2011. However, she didn't start going viral until she started posting her workouts on TikTok. Her famous challenges went viral during quarantine and she now has over 21 million subscribers on her Youtube channel, which is pretty impressive. Some people say his challenges promise dramatic results, while others haven't had a chance to see for themselves because they think his workout videos are extremely difficult.
@chloe_t

hello tiktok! I try here, give me likes 😂 ##plankdance ##plankchallenge ##plank ##plankingchallenge ##chloeting ##chloetingchallenge ##randomthings

♬ Laxed (Siren Beat) – Jawsh 685
Chloé also has an Instagram account, @chloe_t, on which she has over 3 million followers. His workout videos are mostly intense challenges, like the infamous 2-week shredding challenge. You can find all of his challenge workout videos on Youtube for free!
Now, based on my personal experience, I decided to run one of his challenges to find out what it is, but unfortunately I did not continue. Honestly, I found his workout videos very difficult and extreme and I was not physically able to continue the challenge for more than 2 days. However, keep in mind that every body is different! My advice would be to give it a try! You'll never know until you try one of her workout videos or challenges. But if you are still a beginner, I suggest you try something else first.
Finally, don't be afraid to always try new things and mix them up a bit. To find out what works best for you, you need to keep trying different types of exercises. And make sure you always rest whenever your body needs it!