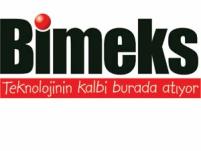 You have the possibility to offer Bimeks the price of a product and to buy this product at the price you want. How, click to find out!
Bimeks technology stores offer "Best Price Guarantee" for all products. The only best price guarantee that does not require invoices is a price app that Bimeks customers can easily benefit from. The most important difference of the Best Price Guarantee is that no invoice is required. The customer does not have to buy the product they find at a lower price to benefit from the Best Price Guarantee. Bimeks sells the product at the same price, if it proves with a document showing that the same brand and model product sold at Bimeks is sold at a lower price in the National Technology Chains. In addition, the only best price guarantee that does not require an invoice is valid for 3 days from the date of purchase.
You may be interested

What happened to Turkcell and Mercedes?