The weather is getting colder and the leaves are starting to get crispy, which can only mean one thing: seasonal Starbucks drinks.
In this list, I've reviewed 15 of the best Starbucks drinks for the fall season. All of these drinks are delicious, and some of them can be found on the secret menu. I've gone into great detail on what to order to ensure you receive a great tasting drink!
Crispy Apple Macchiato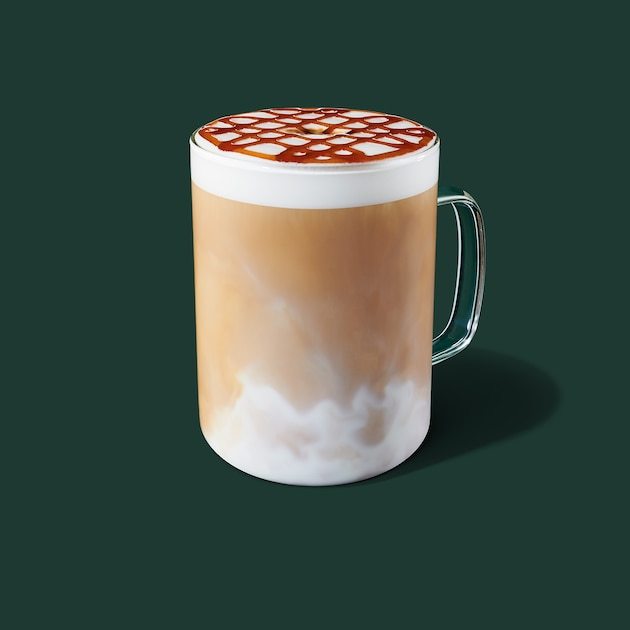 Nutrition information
The Apple Crisp Macchiato is one of the latest additions to Starbucks' fall menu. This drink is described as "a nostalgic fall pick-me-up", which is precisely what it is. The flavor of the drink is not too robust and tastes exactly like the filling of an apple pie.
Caramel Apple Spice
Nutrition information
Caramel Apple Spice is one of the more unique drinks on this list. Rather than being a coffee or tea, this drink is steamed apple juice with whipped cream, cinnamon syrup, and a drizzle of caramel on top. This drink is delicious and incredibly tasty!
Pumpkin Frappuccino Cheesecake (Secret Menu)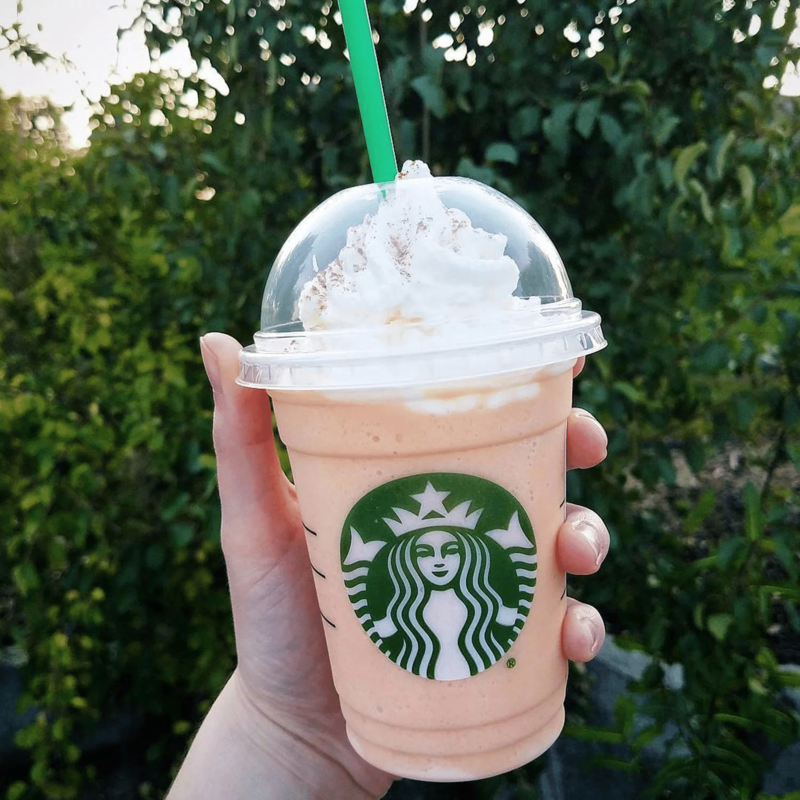 IMG / Candy Hunt
If you love cheesecake as much as I do, you need to try this drink ASAP! The rich flavor of this drink is amazing, and it really is cheesecake in a cup.
If you want order this drink, you have to start with a Creamy Pumpkin Spice Frappuccino. You will then ask for a pump of Cinnamon Dolce syrup, a scoop of vanilla bean powder, and a pump of white mocha syrup. When ordering a large you will need two pumps, and for a venti you will need three.
Smoked Caramel Frappuccino
Nutrition information
Another delicious drink on this list is the Smoked Butterscotch Frappuccino. It is coffee-based and mixed with a smoked caramel sauce. In addition, the drink has whipped cream as well as more caramel sauce. This hit is quite sweet but has a slight hint of spice.
Pumpkin Caramel Macchiato (Secret Menu)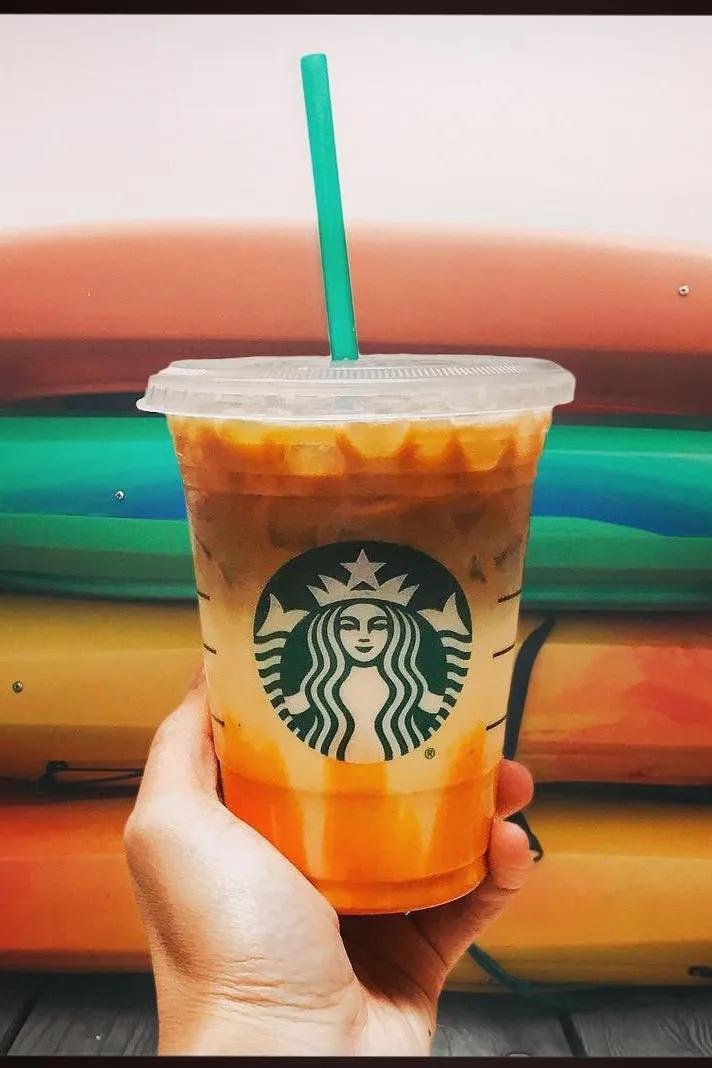 IMG / sbuxsevenhills
Pumpkin Caramel Macchiato is one of the best secret menu seasonal drinks ever. Although simple, it's absolutely delicious and said to be better than the iconic Pumpkin Spice Latte. You will be really upset if you don't try this drink before the end of the season. If you want to order this, order a Caramel Macchiato but ask for pumpkin sauce instead of vanilla. Also ask for pumpkin spice on top to add some extra flavor.
Cinnamon Dolce Latte
Nutrition information
Cinnamon Dolce Latte is steamed milk mixed with a cinnamon-dolce syrup, topped with sweetened whipped cream and the same cinnamon syrup. These flavors contribute to the rich, sweet taste of the latte.
Pumpkin Cream Cold Infusion

Nutrition information
Pumpkin Cream Cold Brew is such a tasty drink! This drink is a regular cold brew topped with cold pumpkin mousse and a pumpkin spice topping. Also, it's essential to make sure you drink some of the toppings with every sip as it's the tastiest part of the drink!
Chai Latte Tea

Nutrition information
Chai Tea Latte is one of the tastiest drinks on the list! This latte is made with black tea infused with various spices, including cinnamon. It is then covered with foam, which allows the mixture of a sweet and spicy taste.
Pumpkin Pie Frappuccino (Secret Menu)

IMG / Totally the bomb
Pumpkin Pie Frappuccino is one of the most delicious drinks on this list because it really tastes like pumpkin pie. This drink is packed with unique flavors that everyone must try!
To order this drink, start with a Pumpkin Spice Frappuccino. Then you have to ask for dolce cinnamon syrup (one pump for tall, two for large and three for venti). Then a dollop of whipped cream should be added along with sprinkles of cinnamon dolce. Finally, the drink is topped with cinnamon dolce and a little more whipped cream.
Fall into a Frappucino cup (secret menu)
SHUTTERSTOCK / MANGPOR2004
The Fall in a Cup drink tastes exactly like its name. This drink is very tasty and sweet but spicy at the same time!
To order this drink in a large size, you should start with a Pumpkin Spice Frappuccino base. Next, ask for two pumps of caramel syrup and one and a half pumps of chai syrup. Then it should be topped with whipped cream, pumpkin powder and a drizzle of caramel. The amount of syrup will differ depending on the size of the drink. These measurements can be found online!
Fall Mashup (Secret Menu)

SHUTTERSTOCK / HEINZTEH
Although similar to the Fall in a Cup, the Fall Mashup is packed with unique fall flavors. The flavor combinations of this drink create an incredibly unique and tasty drink.
To order this, you first ask for a Vanilla Frappucino. Then ask for pumpkin sauce (one pump for tall & large and two for venti). Then add the caramel nut syrup (1/2 for large, 1 for large and 1 1/2 for venti). This drink is finally topped off with whipped cream, a drizzle of caramel and chocolate, and Starbucks seasonal salt.
Pumpkin Spice Hot Chocolate (Secret Menu)
IMG / Totally the bomb
Pumpkin Spice Hot Chocolate is one of my favorite fall drinks. This drink is not too strong, but incredibly tasty at the same time.
If you want order itask for a large hot chocolate with two pumps of pumpkin sauce.
Salted Caramel Mocha

Nutrition information
Salted Caramel Mocha is autumn in drink. This mocha is a combination of coffee and steamed milk, topped with whipped cream and a cinnamon dolce topping. This mocha is definitely worth it and tastes exactly like candy.
Pumpkin Patch Latte (Secret Menu)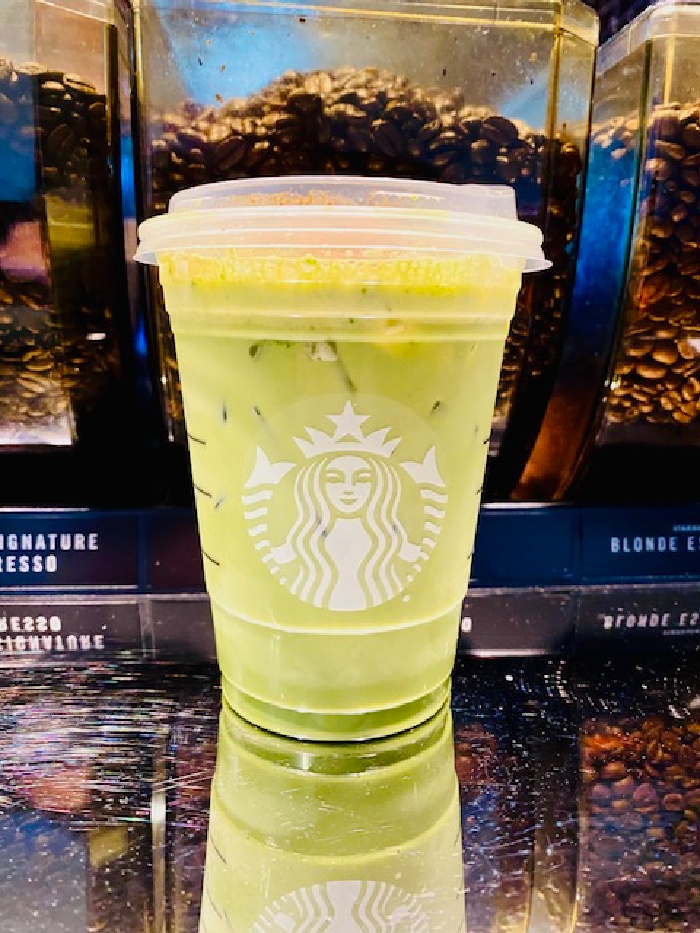 IMG / Totally the bomb
If you love all the fall traditions in one sip, pumpkin latte is the drink for you. This drink is truly unlike any other on the list. It's very tasty and a drink you must try this season!
To order this, you have to ask for a Grande Iced Tea Latte. Next, you'll need to order two pumps of Pumpkin Spice Sauce and two pumps of White Mocha Sauce. Finally, the drink should be garnished with pumpkin spice.
Harry Potter Pumpkin Juice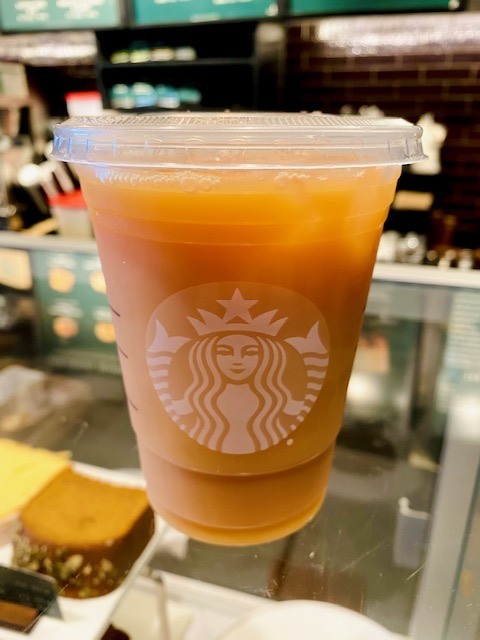 IMG / Totally the bomb
If you're a Potterhead like me, you have to try this last drink! This here is a Harry Potter-inspired drink that cannot be found on the current Starbucks menu. This drink is absolutely delicious and commonly drunk in the wizarding world!
To order this, you first ask for apple juice. Then you have to ask for a pump of cinnamon dolce, a pump of chai, and two pumps of pumpkin spice. Finally, ask for light ice cream.