I know you're probably all in a reading slump, looking for new fall reads or quick and easy reads, whether it's for class, work, or whatever! Here are some reads you should read ASAP!
1. Legend by Marie Lu
Legend is a dystopian novel with a bit of every genre for readers. It's like the Everything Bagel for books! It's about a rebellious teenager, Day, trying to wreak havoc and devastation on the Republic. This is because the Republic only supports upper class men and doesn't want to help the minority—they might laugh at them. The government will not give the dying Day family medicine to survive. And June is a teenage prodigy, who is the smartest and most precious kid in the Republic, but she likes to get into mischief. When June's brother is murdered, she and Day uncover the real murder and uncover the government's hidden secrets.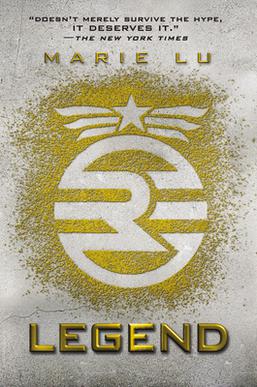 2. Before I fall by Lauren Olivier
This contemporary novel is very unique, and it's not the most basic thing you'd pick up and find anywhere. Although there is a movie in the book, the movie has the overall plot, but I thought the movie was not a great take on the book at all. Samantha is a typical, basic, popular old person, and for all popular upper-class men, "Cupid's Day" is a day when they get a ton of valentines, notes, and roses. She was enjoying her life to the fullest until she died in a terrible accident that night, but the impossible happened: she continued to die. She must find out the root cause of his death and right his wrongs.
3. red queen by Victoria Aveyard
Aveyard's novel captures a dystopian feel in the book. In this novel, the world is split in two: Silver-bloods, super-powered gods living on this land, and Red-bloods, commoners deemed useless to the community. Mare Barrow doesn't realize her power until she starts working at the Silver Palace and then everything happens. Mare's powers are triggered and she is no longer a Red Blood nor a Silver Blood. The Silver Blood Royal Family then tries to hide her in plain sight, declaring her a "long-lost princess" to conceal the truth. A twisted line could result in Mare's death, so Mare must stay on high alert. Secretly, she works with a Red Guard and army to take down the Silver Regime right under the Silver Royals' noses.