College season is in full swing now, and making dorms an intimate, comfortable, and beautifully decorated space is a priority for many. Making your living space the perfect representation of you and filling it with thoughtful decor that matches your aesthetic is really what makes the dorm experience complete!
If you're looking for the perfect outlet to decorate your dorm space, you've come to the right place. With quality, adorable and affordable items, Dormify makes every dorm room a dream space. Designing the bedroom of our dreams just got so much easier!
"We simplify the decor shopping experience for students and graduates by creating exclusive products specifically designed for small spaces without sacrificing style," writes Dormify.
Buy Dormify at www.dormify.com.
A blanket with some fringes
Your bedroom isn't complete without a super cozy blanket – seriously! The perfect accessory to throw on when the weather gets a bit chilly or when you need cozy comfort, the chenille knit blanket will be your best friend.
Shop the Chenille Knit Blanket – Light Blue for just $49.
The Chenille Knit Tassel Blanket is about to be your new go-to.

Seductive tassels adorn the two shorter edges, giving this cozy blanket a feminine vibe that rivals your favorite sweater.

-Dormify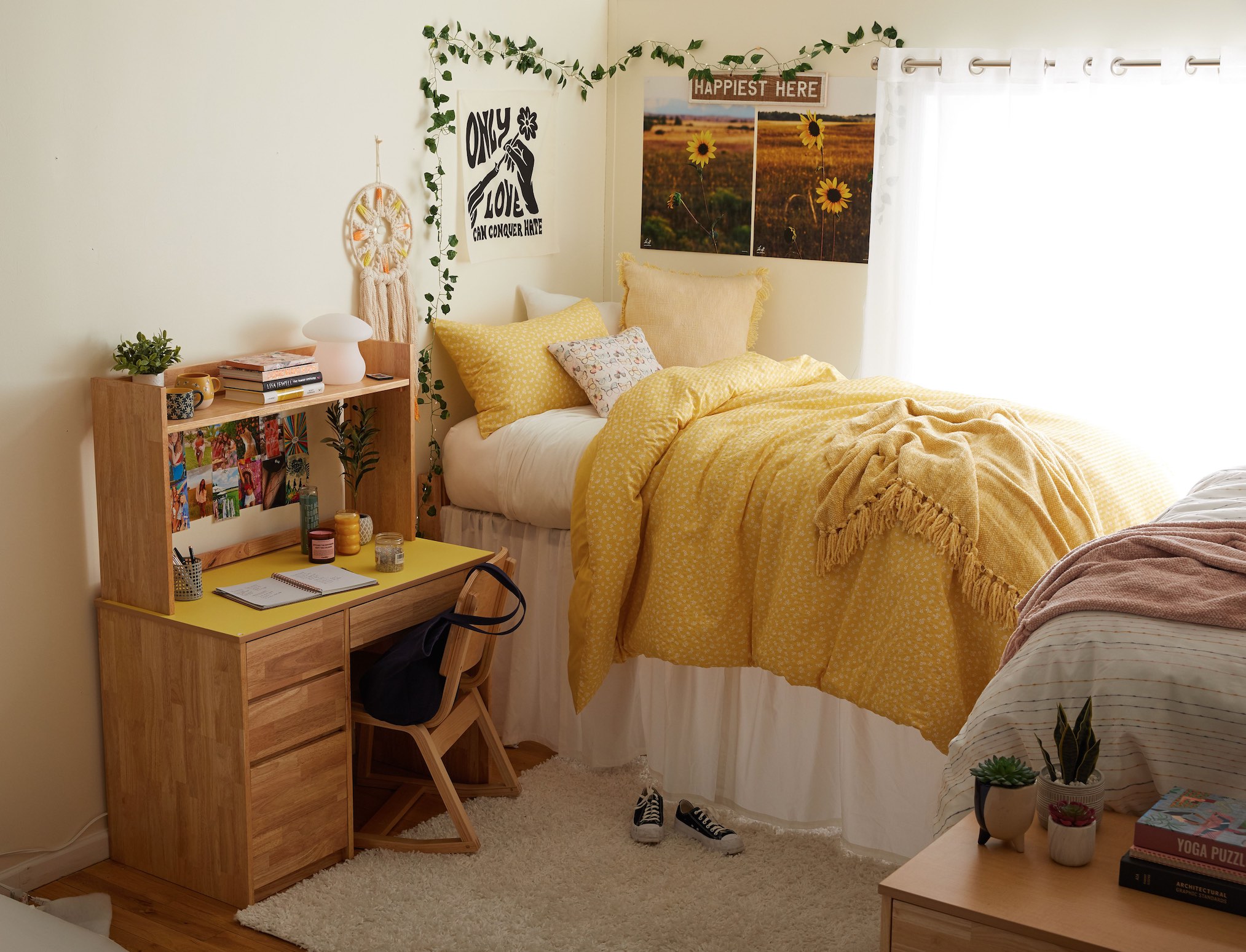 I love the fringes it has around the edges – it's really perfect for layering on top of your bed to give it that chic edge – and the tassels are adorable bohemian style touches. Each tassel is individually attached to the blanket as a whole.
Tassels give the bed a little extra pizzazz and completely change the mood of the room. It really is a game changer!
The Chenille Knit throw comes in a wide variety of colors, and the light blue is a lovely moody blue that isn't too light or too dark. The pretty blue makes your bed welcoming and comfortable.
The blanket is truly the softest knit throw I've ever felt – it's the best thing to have around for a late night study session or when it's the winter season on your college campus. The knit is very well woven and the loops are close together so that no cold winds pass. I love how smooth this one is, and it really is the best throw ever.
Plus, the blanket is perfect for placing anywhere and everywhere. The right-sized blanket is enough to drape over a queen bed, so it's definitely a snug size for a college dorm bed. You can even drape it over your favorite chair to add dimension to your space. I can already imagine the perfect colder day wrapped up in this chenille knit with a cup of cocoa in hand…how dreamy and chic is that?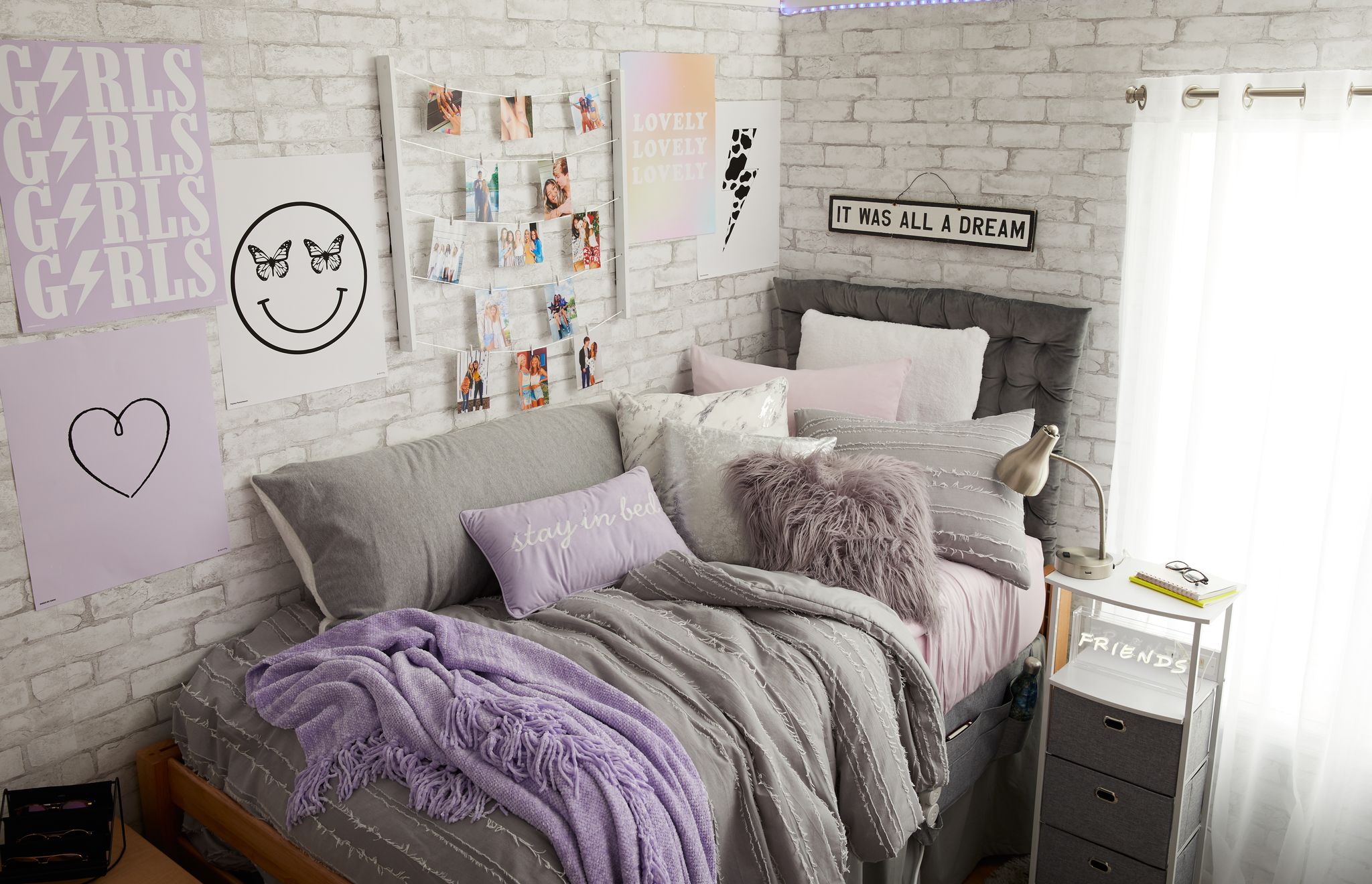 Pair the chenille tassel throw with a bohemian tassel-themed pillow, and voila! (I would totally recommend the chenille knit pom pom pillow or the tufted velvet round pillow.)
Party time in the dorms
Want a party or a special moment for me? Lighting is the trick to setting the mood you're in, and Dormify's 8-Mode LED Projector and Speaker is perfect for that.
The 8-mode LED projector and speaker are only $20 – they're on sale now!
Make it your own. Our 8-mode LED projector and speaker let you turn your room into the ultimate viewing party. Also comes with a remote control for easy access to change your mood. -Dormify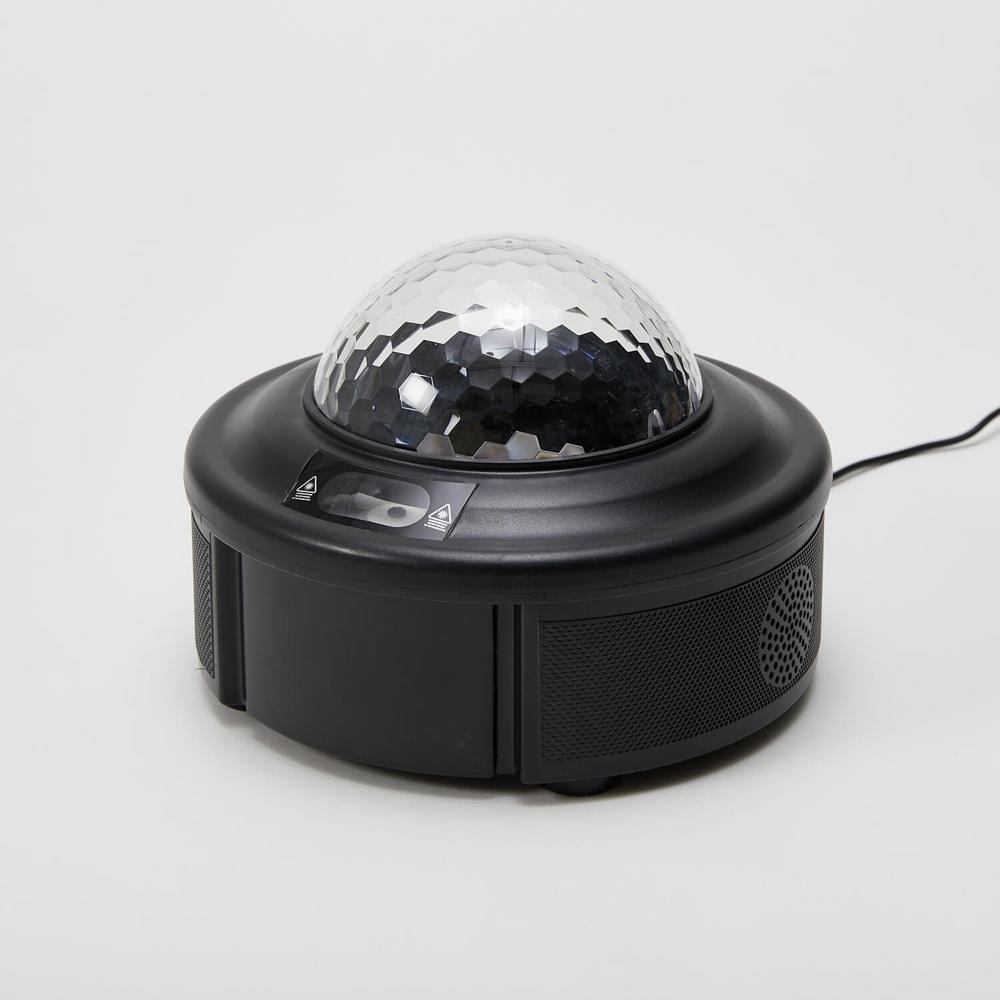 This little disco ball machine does it all. Play music? Check. Increase the coolest light projections? Check!
This projector is able to display many different colors in your room ceiling and shine this beautiful light all over your room to set the mood. There's just no perfect word to describe how amazing it looks – it's truly breathtakingly cool, and I'm in awe.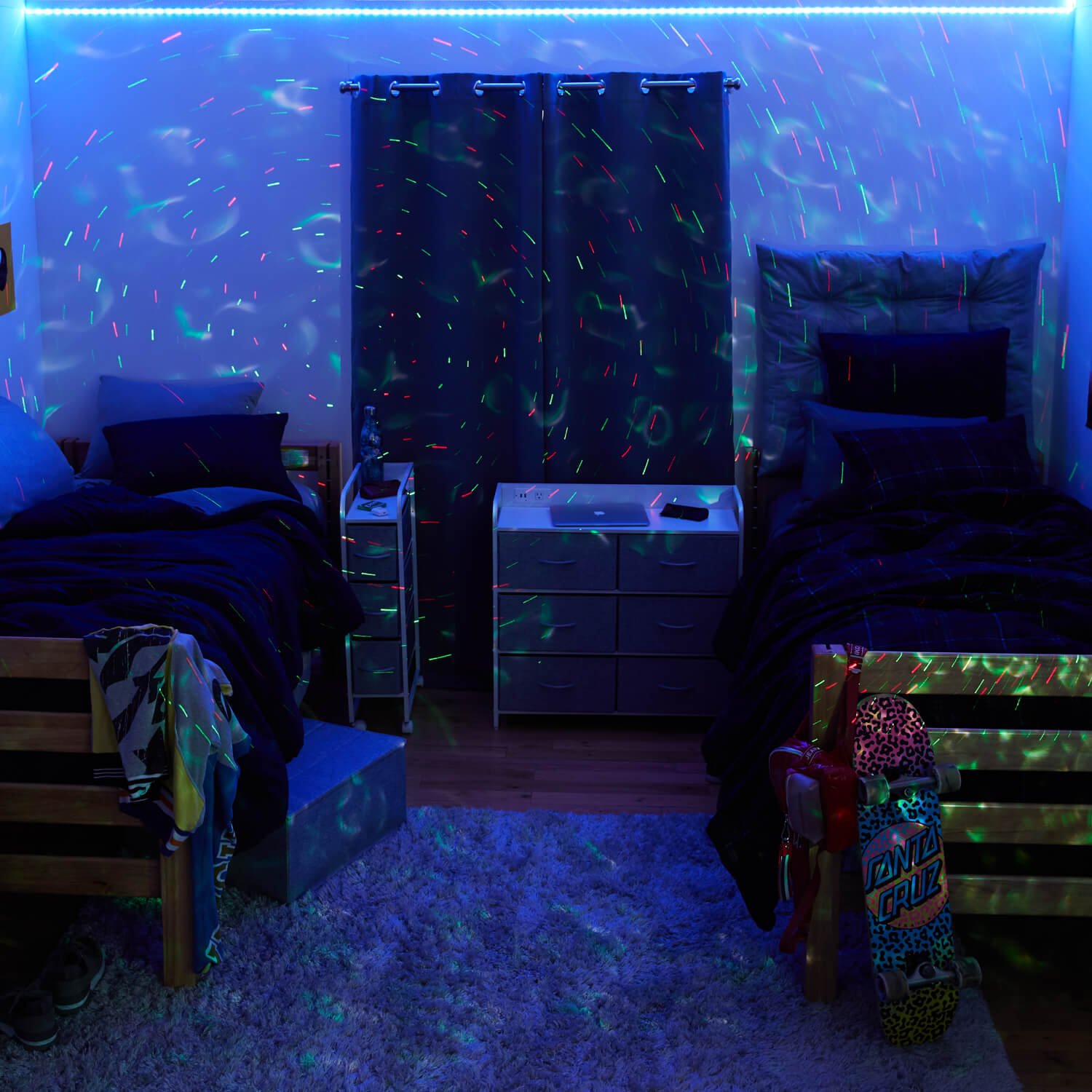 There are so many scenarios to use this disco ball. Whether it's parties, a late-night jam session with your roommates, or just some alone time in an elevated setting, the 8-Mode LED Projector and Speaker is an absolute must-have.
The lights are so beautiful and make you feel like you are in another universe. I could probably watch it forever – it's like having your own little set of unique stars in your room!
You can also even change the colors with a remote control that comes with the projector. It comes with instructions, so you're all set. The remote control makes it super easy to change the colors depending on how you feel.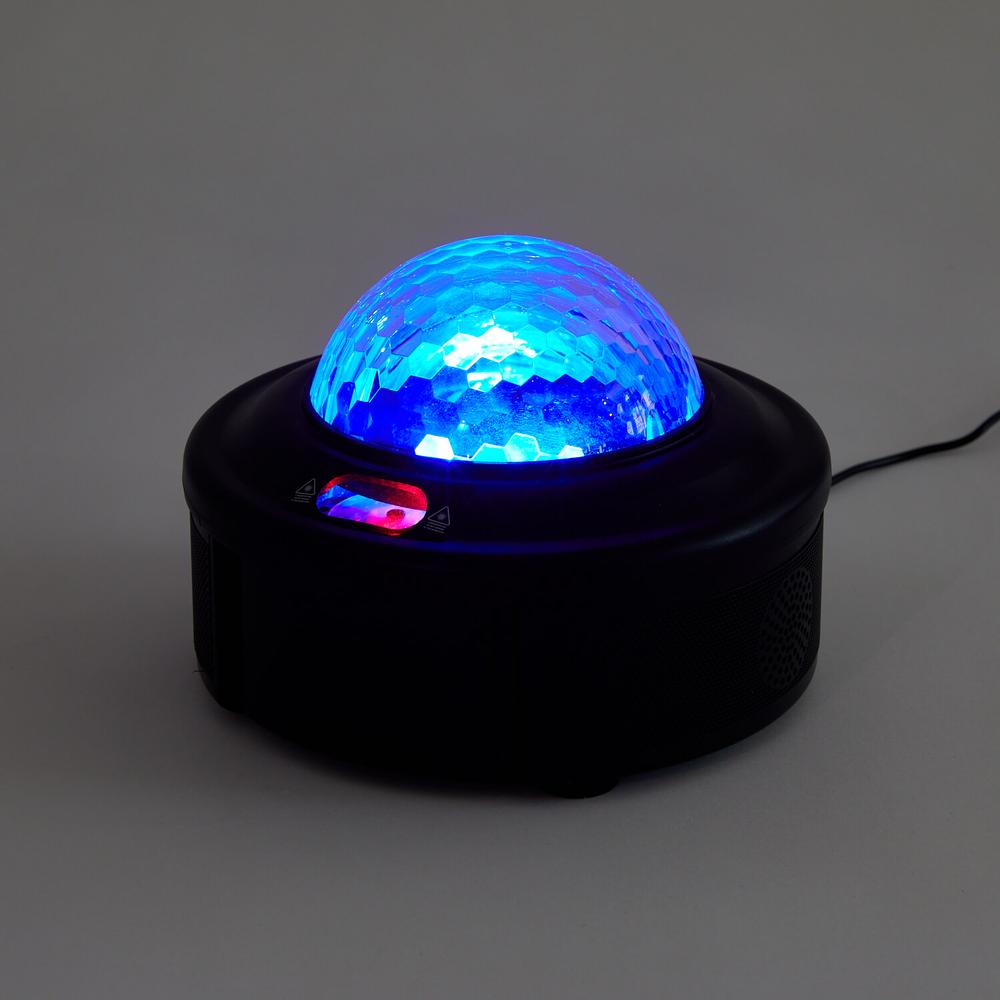 A touch of color for the bathroom
Who said bathrooms have to be boring? With Dormify's Rainbow Cotton Bath Mat, this space can be completely transformed. Adding bright colors can completely change the look of a space, and here's the answer. No more walking on the tiles and on the soft carpet instead, keeping everything dry.
Buy the Rainbow Cotton Bath Mat for just $16 – it's on sale now!
All the colours. The Rainbow Doormat is designed to absorb water while keeping your space dry and tidy. The vivid design will make your bathroom lively and fun. -Dormify
I've truly never loved a bath rug so much, and it really is the perfect addition of color to a space.
Curved bands of color are absolutely everything – I love the colorful shades of red, pink, yellow, teal and purple. Between the different colors are thin borders of white that give it the shape of a rainbow. The colors are very saturated and will really make your bathroom pop! This rug alone can give it a serious makeover.
Plus, it's practical too! Because the rug is shaped like a semicircle (because it's a rainbow!), it's the perfect shape to place underneath near the sink. This way you can use the mat while you do everything from your skincare routine to your makeup and hair.
Plus the rug is so soft. It's perfect for soaking up all the water and keeping everything dry, as well as providing a soft spot as opposed to the cold, hard tiled floor. It's a complete win-win!
Hang up the memories
Our bedroom is our favorite place, and with Dormify's Hangit Photo Display, you can hang photos of your favorite people on the walls! Whether it's printed selfies of you and your family or Polaroids of you and your best friends, this display makes it all so easy.
Buy the Hangit XL Photo Display for just $20 – it's on sale now!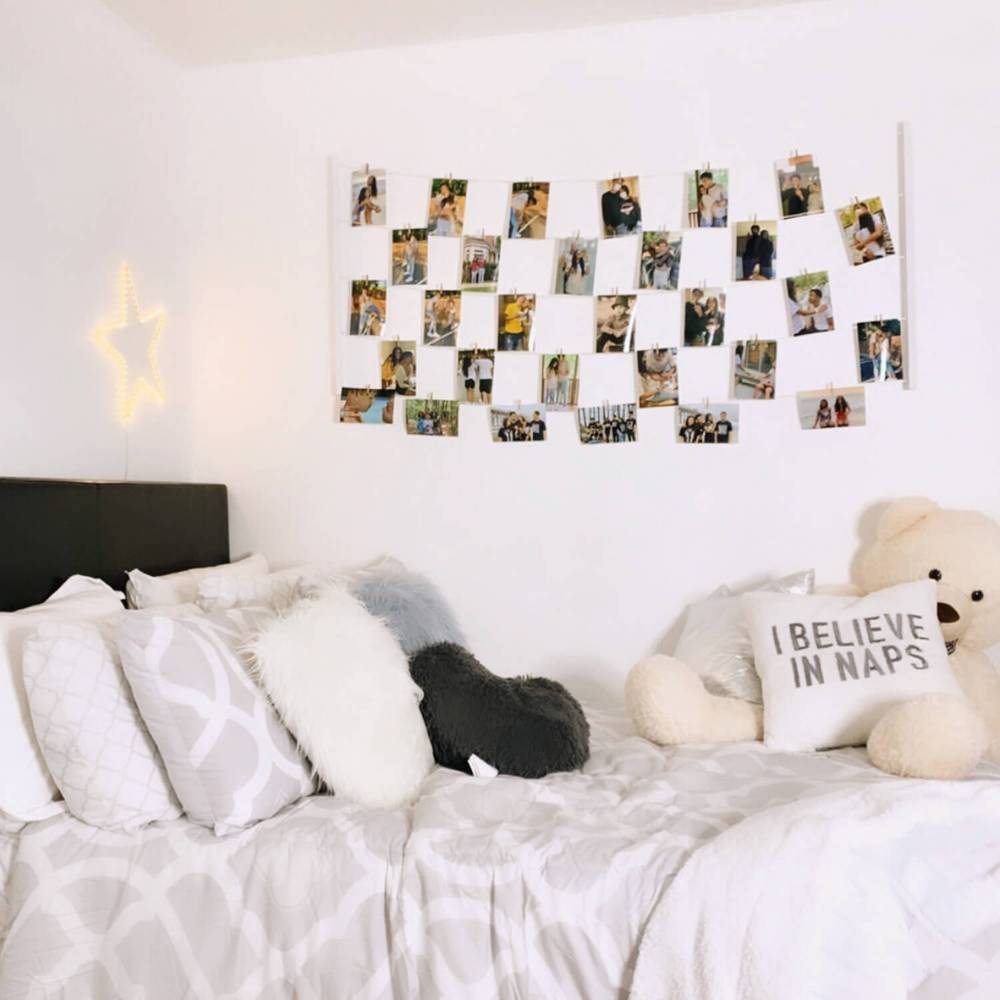 Comes with mini versions of our bestselling posters to mix and match with your favorite photos. The Hangit can easily stick to the wall with the command strips. No assembly required. -Dormify
Having the photos cut into this frame makes it even more special compared to taping pictures on the wall. There's a sense of organized shuffling, and the photos look so neat and cute on screen.
The extra-long screen length allows you to put many more photos of your loved ones – this way you won't run out of space! It's the perfect fit to put on a larger empty wall so you can liven it up with your lovely photos.
Hanging it up is super easy too – all you have to do is just mount it with some trusty command strips! No assembly is required for this.
See this post on Instagram
It's incredibly amazing what having pictures on the wall with the Hangit can do – it completely lights up your space and will also brighten up your day, seeing your favorite pictures in your room.
Follow Dormify
Be sure to follow Dormify on social media – their pages full of dorm inspiration are just what you need! Dormify is on Instagram @dormify and on TikTok at @dormify.
See this post on Instagram