Since I'm running out of things to do in quarantine, I've been lately surfing the web for different types of decor! I've found that resources like Pinterest and Instagram can be great for planning your space and getting room "inspo." So today I'm sharing some room style ideas, perfect for upgrading your own room. Here are some decorating styles and tips on how to replicate them in your own space.
Aesthetic #1: The Minimalist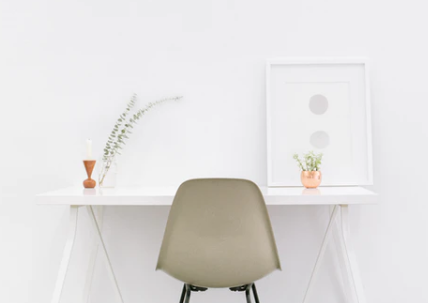 You're so clean and peaceful! A Minimalist aesthetic is identified by a lack of items. While someone may have four paintings on a wall, a minimalist room would have one, or maybe none! The decor is clean and straight and there is a marked lack of color. The walls are usually white or maaaaybe a super light gray.
Minimalist spaces will make you want to exhale deeply since the lack of embellishments make you feel calm. White, gray, black and maybe some natural wood tones are your best friend. Cage lights in black or metal tones look great because they mimic the simple airiness of a Minimalist aesthetic. To ensure that the space does not look too bare, you'll want to spice it up by choosing cozy fabrics or interesting decorations. But don't forget, less is more if you're a Minimalist!
Your Room Will Include:
A neutral color palette with greys, tans, and pastel pink or yellow
Lots of chunky woven blankets
Textured accessories like banners, wall hangings, and fairy lights
Simple wall shelves and drawers to minimize clutter
Where Should I Shop?
Shop Minimalist items on All Modern or at Ikea!
Aesthetic #2: Bohemian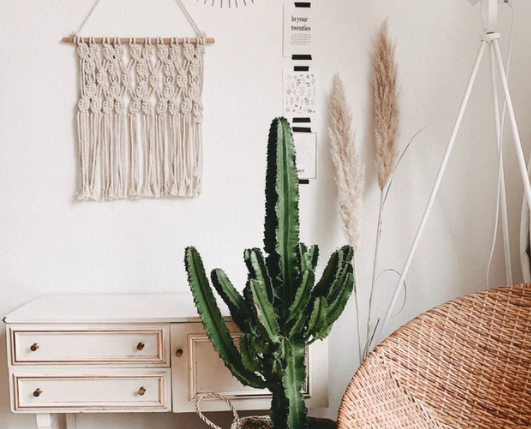 You like to capture a carefree and adventurous spirit. Bohemian features an application of rich patterns and vibrant colors, especially those with red or purple tones. It presents a purposefully "messy" look. Layer on textiles (throws, pillows, rugs, tapestry) for a warm ambience.
When furnishing, you look for pieces that possess ethnic or nomadic vibes. Moroccan, Southwestern, or tribal-inspired designs are currently trending. Composition-wise, boho chic loves textile, wood, animal hide, and metallic accents.
Your Room Will Include:
Lots of plants
Woven rugs, tapestries, and blankets
Exciting geometric, artsy, or animal prints for pillows and accessories
Natural wooden details for storage or lighting
Where Should I Shop?
Urban Outfitters is a perfect go-to for trendy and unique woven and wood accessories. To get this look, also check out the collection for Bohemian Furniture and Anthropologie.
Aesthetic #3: Shabby Chic
Your Shabby chic aesthetic decor emphasizes vintage elements to recreate the antique flea market look. The furniture are characterized by their aged appearance, with distressed wood composition covered in sanded milk paint to show signs of wear and tear.
Decorative accents for shabby chic decor should be soft and opulent, often with an affected feel, in order to bring the overall interior design to a contemporary standard.
Your Room Will Include:
Linen textiles
White, ecru and pastel, don't be afraid to apply some vibrant colors
Distressed wood
Floral throw pillows
Where Should I Shop?
Shop shabby chic items on All Modern or at Ikea!
Aesthetic #4: Industrial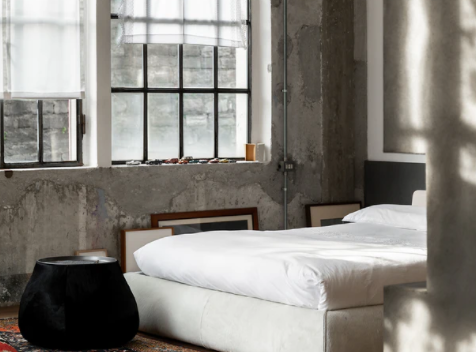 Your Industrial style has been all the rage for a while now. An Industrial aesthetic is characterized by a 'factory chic' vibe – think exposed brick and shelving made out of metal pipes. There is something vintage feeling about an Industrial look because even though it uses a lot of hard materials like concrete and metal. The concrete is worn and tells a story and the metals have a patina, like oil-rubbed bronze or tarnished copper.
If you aren't fortunate enough to live in a loft with high ceilings, concrete floors and exposed pipes, you can get an industrial look by incorporating some of those items into your space. In a bedroom, use an iron bed frame and wall-mounted swing arm sconces with filament bulbs. Industrial is an aesthetic that embraces the beauty in materials so don't be afraid to use a cool piece of beat-up metal or an old gear part as a piece of art!
Your Room Will Include:
Fauz brick paneling painted white
DIY shelving unit using steel or black pipes
Large matte-finish concrete coffee table styled with a copper tray
Filament bulbs
Where Should I Shop?
Shop Industrial items at your local flea market or salvage yards, shop Etsy for some amazing Industrial light fixtures or just hit up a hardware store for some pipes!
Aesthetic #5: Modern/Dramatic
You're so sleek and you love to make a statement! You probably love when things are streamlined and the few embellishments in a room really make an impact. You will see many amazing New York City apartments decorated with a modern and dramatic theme. You like modern art like brush strokes, pop art or ironic pieces with a cartoonish humor.
Wood tones are usually dark and glossy. Metals are used a lot in Modern / Dramatic spaces, especially brushed nickel and chrome but a striking gold brush stroke art isn't out of the question either! If you have a black sofa, get white accent chairs and style a large piece of graphic art above, then maybe add some bright yellow throw pillows… you get the idea!
Your Room Will Include:
Photos or prints with sleek black frames
Fabrics and textures that are solid in print but sleek to feel
A monochromatic or B&W color palette
Simple patterns and textures like fuzzy rugs and velvet accents
Tons of inspirational quotes on posters, tapestries, or blocks
Where Should I Shop?
Shop modern pieces on a budget at stores like All Modern, CB2 and Ikea!
Aesthetic #6: Farmhouse/Beachy
You love a homey and rustic vibe! It may seem like a weird combo to have Farmhouse and Beachy be closely related but the things they have in common are an overall vibe of coziness. There is a very in-out feeling like you're connected with nature, even when you're inside the space. The rugs are made out of jute or woven wool but never overly patterned.
Since a Farmhouse / Beachy vibe is usually dependent on the architecture of a home – think wood beams, shiplap and hardwood floors, maybe some painted white brick, it's more challenging to get this vibe in an apartment. There is an element of Shabby Chic in the Farmhouse / Beachy aesthetic so don't be shy to incorporate some small vintage florals or subtle blue and white stripes in the pillows or bedding.
Your Room Will Include:
Tones are muted white with natural tones of wood with maybe a little blue or gray as an accent
Wood and worn leather furniture
Vintage art like large old clocks
Metal washboards and white-washed wooden crates
Where Should I Shop?
Shop Farmhouse / Beachy at stores like Joss & Main or Restoration Hardware and find vintage accessories at flea markets and thrift stores.
Aesthetic #7: Whimsical
You could tend towards more of the Whimsical vibes like branches and flowers with crystals and watercolor paintings for accessories or be more on the Quirky end and like brighter colors and an almost cartoonish vibe.
You can get a Quirky / Whimsical look by painting your walls in a bright color or using a beautifully patterned wallpaper. Mix up your styling with some DIY dragged paint or drip art and more sculptural items like manzanita branches, crystals or maybe a figurine of your favorite mythical or cartoon character. Funny or inspiring quotes and text art also look great in a Quirky / Whimsical space.
Your Room Will Include:
Colorful photos, prints, and pennants on the wall
A defined color palette with colors like pink, orange, or blue
Simple patterns of polka dots, stripes, and chevron
Monogrammed or matching notebooks and storage totes
Where Should I Shop?
Shop Quirky / Whimsical items at flea markets, Joss & Main, Anthropologie or in the kid's section at Target!
Aesthetic #8: Glam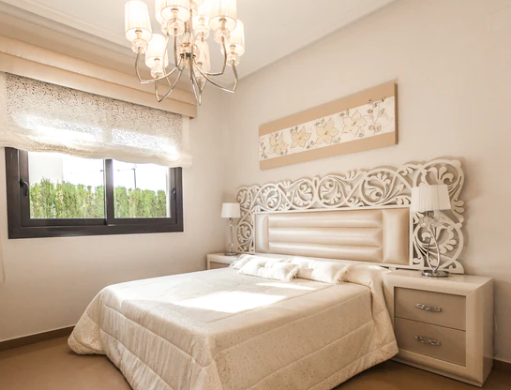 You love the Hollywood appeal, harkening to starlets' lavish estates. When shopping for glam designs, look for items that catch your eye and feel opulent or even a little over-the-top. Glam interior design blends an airy, upscale feel with luxurious fabrics, glittering metals, and sparkly accessories for a refined, elegant space.
Glam style relies on sumptuous materials and touchable textures. Cameo appearances by acrylic, glass, sequin, and crystal accents elevate a glam space straight to the A-list. Pull in mid-century-inspired designs for a retro glam feel, use traditional pieces for a regal look, or try rustic designs for a shabby-chic appeal. Arrange décor items together to create a chic vignette or spread them throughout your space for a pop of luxury everywhere you look.
Your Room Will Include:
White shades layered with subtle pastel and metallic tones
Metallics and mirrored finishes while peppering in marble, faux fur, velvet, and satin
Large pieces paired with accent furniture
Oversize mirrors, crystal chandeliers, sequin pillows, or glitzy wall art
Where Should I Shop?
Shop Glam items at Ethan Allen, Crate and Barrel, and Zgallerie.
Aesthetic #9: Retro/Vintage
Are you in the mood for some nostalgia? Retro interior design is an eclectic mix of old styles and new forms, or new forms with old materials and finishes. Any era can be tapped into here, with the 50s, 60s and 70s the most common. It embraces a kaleidoscope of contrasting design features, colours, shapes and form. The ratio of old to new will bring a more intense and defined understanding of this look.
One of the easiest ways to give a room a retro feel is to choose retro colors. Retro style furniture has an abstract feel to it, with each piece almost fighting for the limelight as the focal point of the room. Shiny chrome barstools with bright red seats draw your attention to a wet bar or diner-style kitchen while Mitt chairs and puzzle-piece ottomans provide unique seating for guests.
The key is to introduce just a couple of things that are reminiscent of that era without going over the top. Hang a couple of vintage vinyl records in your bedroom, add several posters with your favorite artists to bring back the nostalgia. If you'd like to start small, simply get several quirky retro coasters and replicated vintage toys to add a yesteryear appeal to your living space.
Your Room Will Include:
Mix of brights or muddy muted neutrals or a 60s vogue monotone scheme
Fuzzy throw rugs, door beads, lava lamps, skate tables and scoop stools
Adding vintage pieces and memorabilia
Multi-colored throw pillows
Where Should I Shop?
Shop Retro/Vintage items at antique stores, flea markets, and Etsy. Also consider looking into grandma's attic.
Aesthetic #10: Eclectic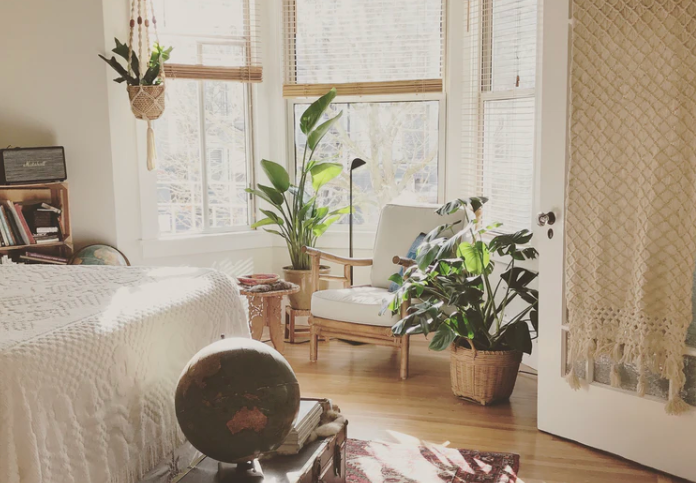 Do you like a wide variety of styles? Maybe you can't decide whether your favorite decor is farmhouse rustic or mid-century modern. Or you can't stand things that are too "matchy-matchy." Do you like to think outside of the box when it comes to home decor—maybe even think up new uses for traditional items? If so, you actually have a taste—it is called eclectic style. Unlike some styles, which adhere to a strict set of rules, eclectic style is more free and is characterized by variety. Eclecticism involves incorporating pieces from different periods and styles.
Eclectic style encompasses a variety of periods and styles and is brought together through the use of color, texture, shape and finish. The palette can vary, but it's best to stick with a few neutrals to help tie all the elements together. In the red and gold room pictured, creams and browns are used to ground the palette so the great design isn't lost among the many hues.
There should be an unexpected use of materials and/or items and uniqueness in art and furnishings. Make sure to pull everything together through pattern, shape, texture, finish or color. Everything must have its place, or there may be a risk of it looking cluttered. Don't be afraid to add in some handmade items or items with sentimental value in the mix as well.
Your Room Will Include:
Lots of lighting accessories like neon signs and string lights
Bright colors including pink, purple, blue, and orange
Band posters and unique artwork
Mixing patterns and wood tones
Where Should I Shop?
Shop Eclectic items at any store you want that has a wide variety of different styles, such as CB2 and Crate and Barrel. For a less expensive alternative, shop at TJMaxx as well – you never know what cool knick-knacks or wall art they'll have!
What's your favorite room decor style? Let us know in the comments!