As countries around the world begin to reopen their doors to tourism after a long period of lockdowns and border closures, it's time for us to dig deeper into what travel will be like under the normality of this aspect of social distancing, and above all, to help you plan your vacation trip in the post-COVID-19 world. Here are my picks…
1. Malta
Malta is one of the countries with the lowest number of Covid-19 cases in Europe (about 50 cases in total) and is one of the safest destinations in Europe for this summer. There are wonderful beaches, places to hike, heritage sites for history buffs and water sports (Malta has one of the best diving destinations in Europe). Malta has it all.
If you're someone looking forward to being with people after a long period of quarantine at home, Malta has probably been on your travel wishlist for a long time. So don't wait any longer! This is probably the best time to visit the most beautiful island in the Mediterranean.
2. Interlaken, Switzerland
Interlaken, the city between two lakes of Thun and Brienz, is a beautiful tourist destination in Switzerland. Besides the lakes, Interlaken is presided over by three major mountains (the Alps), which include the Eiger, Mönch and Jungfrau. These mountains are a main source of attraction for tourists and locals.
Interlaken offers various services especially aimed at tourists, such as the Golden Pass Line (a scenic train line that stretches from the shores of Lake Lucerne to the vineyards of Lake Geneva), rental chalets in the valleys for tourists discover "Swiss life", seasonal activities such as skiing, hiking, etc. Finally, the decrease in Covid-19 cases gives you more reason to visit this heavenly city!
3. Tokyo, Japan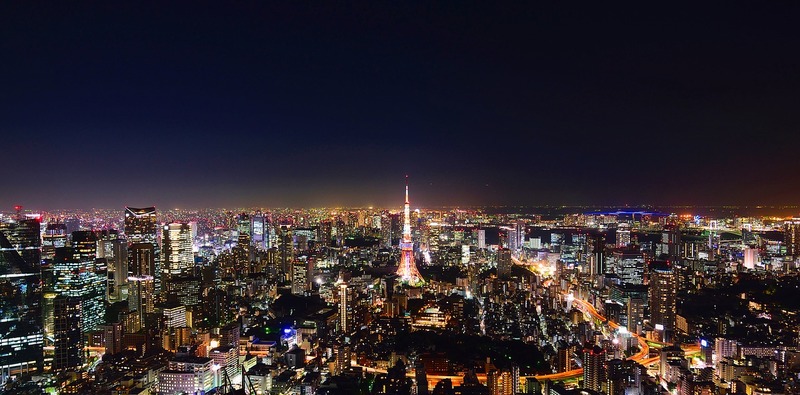 Tokyo is the only city that embraces modern culture, including fast-paced, futuristic life brimming with weird and wonderful activities to keep you busy outside of its magnificent shrines, palaces, temples, trendy clubs and bars, shopping malls, and gorgeous flower blossoms. Cherry tree.
It is also the biggest landmark for many anime fans with tons of events – meeting famous mangakas, anime conventions in addition to cheap limited edition merchandise, manga and much more . Not to mention unique vending machines with items like anime figures and even Bentos!
Above all, the amazing food we've all heard of, like sushi, soba noodles, takoyaki, and onigiri, is actually pretty cheap here. Tokyo is a place you should definitely have on your travel list for this summer.
4. Amsterdam, Netherlands
Amsterdam, the capital of the Netherlands, is one of the most popular tourist destinations in Europe. The city is well known for its history, its well-planned network of canals and the architecture of its iconic narrow houses. Here you can stroll the sidewalks (on foot or, more commonly, by bike) and explore the Red Light, Grachtengordel, Old Centre, Dam Square and Museum districts.
Amsterdam is also known for its delicious food, which includes thick Dutch fries stroopwafel, Dutch pancakes appeltaart, followed by cheese, commonly known as "Kaas". Amsterdam is definitely a place to discover!
5. Tallinn, Estonia
Tallinn is yet another beautiful city in Estonia where old meets new. Old Tallinn represents the historic center and is a very complete and well-preserved medieval Nordic trading city on the Baltic Sea coast. It is ideal for those who like to visit historical places.
On the other hand, modern Tallinn stands in stark contrast to the historic city center, with emerging communities leading the way. The Port Nobblessner district in northern Tallinn was once known for building Soviet submarines and now has a large number of shops, apartments and attractions. Tallinn's musical culture also offers another unique way of coexisting with old and new. Estonia currently has the second most traditional folk songs on the planet.
Consider visiting this beautiful and interesting place. Tallinn is surely on the wish list of any responsible traveler.