Dates are an important part of relationships — the things that help keep everything exciting and interesting. Now that the spring season is upon us, love is in the air, and with it comes new relationships.
So, looking for fun things to do with your partner this spring? This article, presented by a hopeless romantic, presents some ideas that are perfect for you and your sweetheart!
1. Have a picnic
Picnics really only involve a few things: a blanket, a basket full of food, and good company. It's one of those dates that remains a staple of "fun spring activities."
Hike to your local park, pack your picnic, and enjoy the scenery. You can keep it simple, with a traditional blanket and basket combination, or try something more modern, with whole charcuterie boards and tables. This YouTube compilation is a great place to start looking for inspiration.
Picnics are also a great way to show your care! Prepare your partner a good sandwich or buy him a snack that you know he likes. As they say, the way to someone's heart is through their stomach.
2. Go for a bike ride in the park
This one is much easier to do, because it's not only free, but there are parks everywhere! Take your darling and get on your bike. It's also a great way to exercise, as it involves being active.
You don't know how to ride a bike? Don't worry: you can always walk to the local park or grab a skateboard if you know how to ride one. If all else fails, you can even have someone drive you both. Nothing stands in the way of love, not even transport problems!
Once there, there are plenty of things to do: play basketball, have fun in the playground or just relax on the grass. A day outside isn't just a great way to pass the time, but does wonders for your mental health (and, let's be honest: sometimes we really could use a break).
3. Watch a drive-in movie
A drive-in theater is the perfect way to take your movie watching to the next level. Now that spring is approaching and the weather is improving, it's the perfect way to spend some time outdoors while doing something relatively laid back.
This is the part where you say there haven't been drive-ins since the 1950s, but I disagree. There are many drive-ins around the world, you just need to know where to look.
Going to a drive-in will capture that 50s aura while retaining the heart of a regular movie date.
4. Visit the Botanical Gardens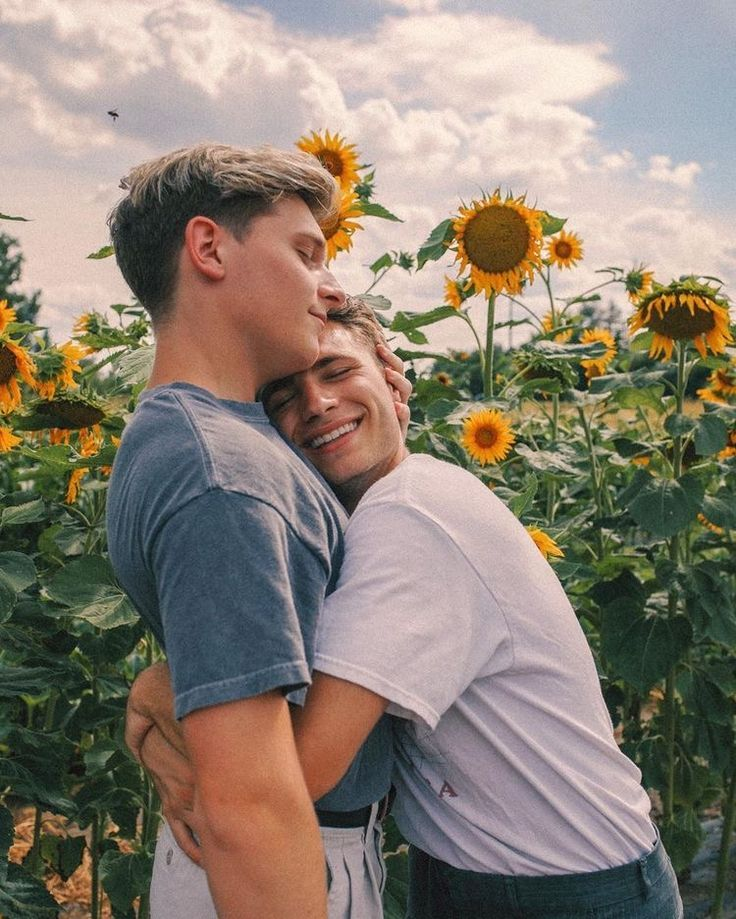 What better way to enjoy spring than spending time outdoors? After winter passes, many botanical gardens begin to open to take advantage of the warmer weather. This makes it the perfect time to head out with your partner and explore.
The Botanical Gardens offer stunning views of various trees, flowers, and other plants while allowing couples to stroll over hundreds of acres. It's a great way to stay active while walking while spending time with the one you love. It's a win-win.
Not sure where to find a botanical garden near you? Check out this article; it's full of suggestions and will definitely help you get out and enjoy the outdoors!
5. Take a trip to the museum
Museums are a great way to 1) spend time with your partner in an uncrowded environment and 2) learn more about the world around you. Depending on what interests you, there are museums for everyone.
Interested in science? Take the California Science Center. Do you have an affinity for art? The Metropolitan Museum of Art and the Harvard Art Museums are just two suggestions. There's a lot to explore, not just in the museum itself, but in the city around this too.
Many are located in busy areas, so you and your partner can tour the area before stopping. Just make sure you arrive on time. Tickets are expensive!
Want to start small? Stop at local historic sites in your or your partner's hometown. This activity allows you to both learn new things while connecting to something you love.
6. Make a painting date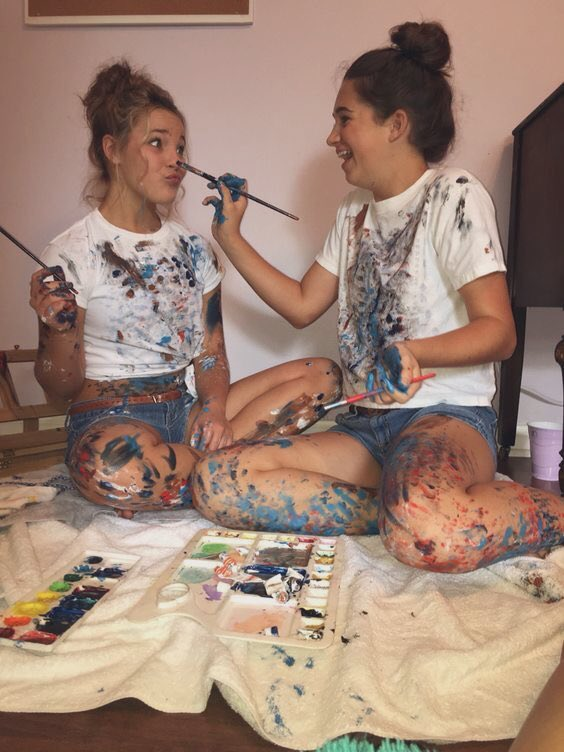 As Robert Genn once said, "art is a form of love", and what better way to show your love for your partner than through painting?
This date is simple: just take some paint, some canvas, your partner and a good view. You two can spend the day painting things for each other, or even try the #switchpaintchallenge popularized on TikTok, where you swap canvases every five minutes and paint around what the other has created.
One thing about this date that might make it more appealing than others is that you can try it anywhere. Paint in your garden, in the park, in your partner's house. The possibilities are limitless! Not to mention, it's a great way to tap into your creative side and maybe even show some artistic flair.
7. Visit a bookstore
There's something so comforting about browsing the shelves of a bookstore. The atmosphere alone is enough to put you and your partner in a warm mood, so trust me when I say you don't have to be a bookworm to enjoy this type of date.
Bookstores these days are stocked with more than just classic 18th-century novels. Comics, poetry, and manga are just a few of the genres that have been added to the shelves of modern bookstores, not to mention that there's a ninety-nine percent chance that other trinkets sold, such as vinyl records or stationery supplies.
Books can be a bit pricey these days, but used bookstores usually have sales or other promotions on used books. Even if you're only there to browse, strolling through the boutique creates the perfect cozy ambiance for you and your partner to enjoy each other's company.
8. Host a movie night with a campfire
I'm still shocked at how many couples haven't. Watching a movie by the fireplace is one of the best activities to do with your partner because it takes the concept of watching a movie and makes it even better. The two of you can enjoy the nighttime outdoor views while maintaining the modern conveniences of warmth and technology.
Setting up the bonfire near a white wall would be the best way to watch a movie, as many outdoor movies are projected on projectors. Even simple touches like having snacks (I recommend a few s'mores) really help to underline the cinematic experience.
Yes, campfires are often associated with summer, but I say spring is a great time to try this date. The weather is nice outside, so why not take advantage of it? Start roasting marshmallows and make yourself comfortable!
I hope these ideas will inspire everyone to try something new with their partners and lead to a fun experience! This article just proves that you don't have to spend hundreds of dollars on a date to make it worthwhile. You can have fun with your partner anywhere – all you have to do is search for them.