Can't find the perfect nail design for your next manicure? Don't worry, because here are 10 of the cutest nail designs to inspire you! Here are some of my favorite nail designs that have been all over my Pinterest. They might also be your favorites from now on.
1. Swirl Nails
Swirl nails are so popular, but can you blame them? They will look great in all your favorite colors. Pastels, neons or nudes, find the category that appeals to you the most.
2. Colorful French Tips
Now French tips have always been cute, but how about adding some fun colors to it? Normally French tips are pretty minimalist, but these colors will make a huge difference to your nails. You can get all the tips in the same colors or spice them up by adding more if you want.
3. Neutral nails
If you are someone who prefers more minimalist nails, these neutral nails are the perfect choice for you. They are simple, but still so cute and interesting. You can never go wrong with neutral nails.
4. Butterflies
Butterflies have such a cool vibe, so adding them to your nails is simply the best thing ever. Take a look at these "90s butterfly" nails and see how they can elevate the look.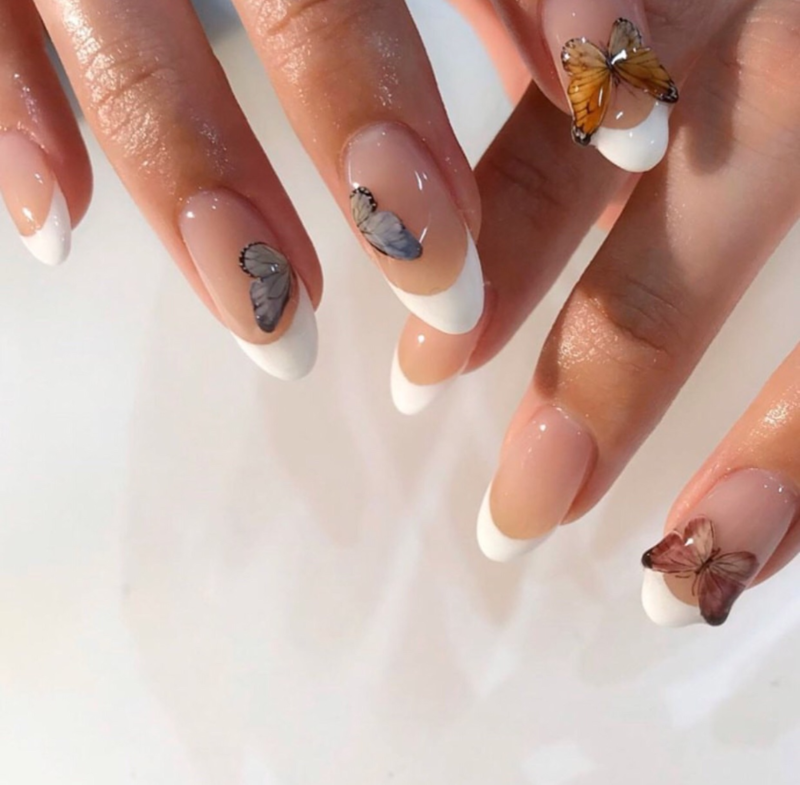 5. Kendall Jenner's nails
The biggest inspiration for these nails is the one and only Kendall Jenner. The zebra print in combination with the nude color is a heavenly match. This design is definitely worth it!
6. Flower nails
Flowers are fun and can also be stylish if desired. There are tons of different designs, with all kinds of flowers and colors, so you have plenty to choose from in this area. As you can see, I'm a big fan of the colorful French tips, but these little flowers make them even cuter.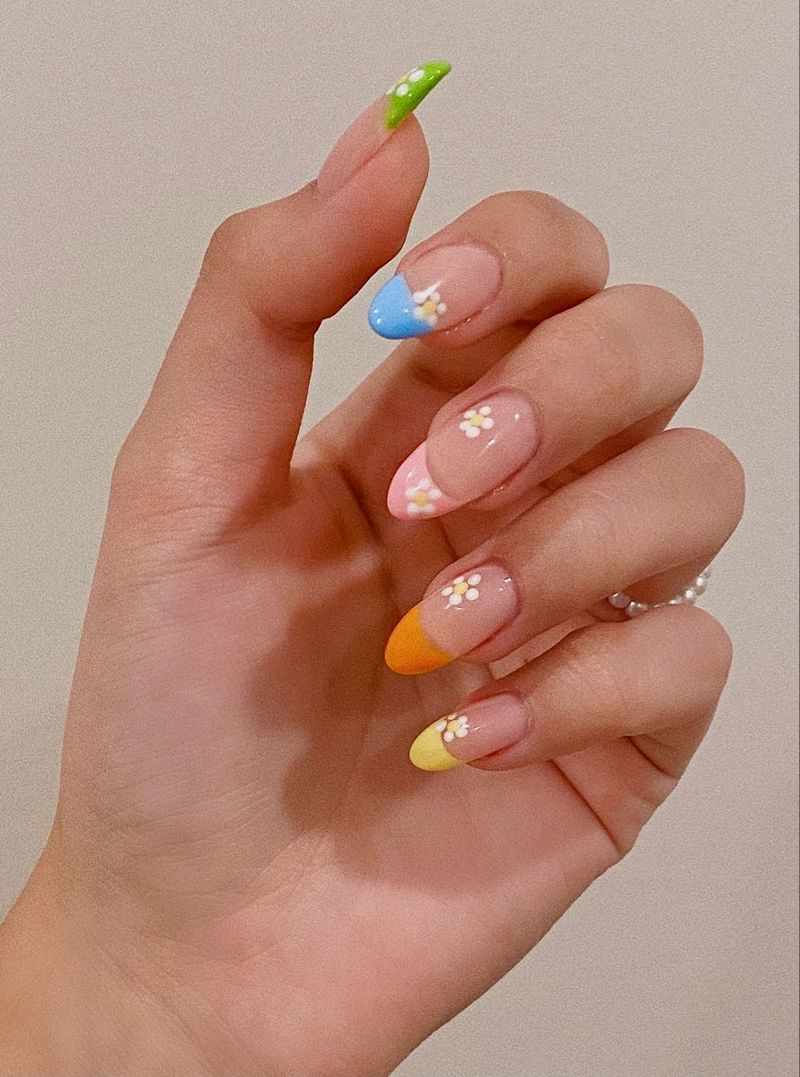 7. Heart Nails
The hearts are so adorable! Of course, the classic color for hearts is red, but you can mix it up and get them in other colors as well. Or maybe use them as a little addition to the nail design you already have in mind. Valentine's Day is also approaching…
8. Brown Shades
These types of nails have been all over my Pinterest page so I had to include them. Although you can have them in any color you want, brown is my favorite. The different shades go really well together.
9. Houndstooth nails
How fancy are they? Black and white is a good combination, also on the nails, as we have already seen with Kendall Jenner's nails. Pay attention to the golden touch on the nails in the image below.
10. Pearly Nails
As you may know, pearls will also be very trendy throughout 2022, so why not put them on your nails too? Simple and minimalist, but with a cute touch.
I know it's hard to choose between all of these, they are honestly all so beautiful. At least you will definitely have enough inspiration for your next manicure now.