What does sustainability mean and why is everything "sustainable" so expensive? To support something means to support it. In the fashion industry, sustainability often refers to supporting the environment and those who make clothes.
According to the UN, 10,000 liters of water are needed to produce enough cotton to make a single pair of jeans. This is equivalent to the amount of water a person drinks over a ten-year period. However, those who work in dangerous and hot sweatshops would probably need to hydrate more.
While it may seem convenient and cheaper to buy clothes from Forever 21 or Shein, this instant gratification leads to long-term deterioration of our planet and the health of those who make your clothes. It's true, sustainable clothing can sometimes be more expensive than fast fashion brands. However, sustainability also means buying consciously by buying fewer, higher quality items that you like, rather than buying an abundance of items that are "just ok" due to a BOGO sale.
With that information in mind, here are 7 stylish brands that will make you rethink the notoriously high prices of sustainable clothing brands.
CHNGE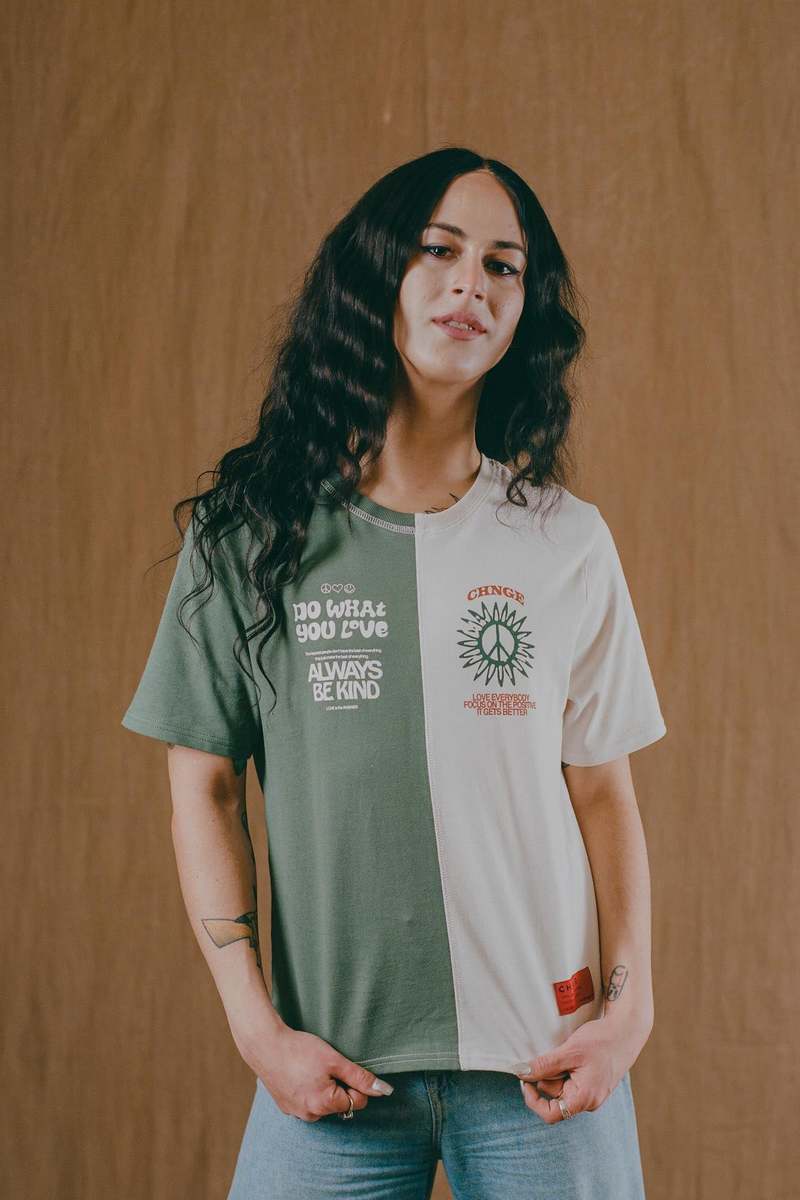 Photo credit: chnge.com
CHNGE is a genderless clothing brand committed to sustainable and ethical practices. The brands' graphic t-shirts, track pants and sweatshirts champion topics such as self-love and growth, women's rights, climate change and ending discrimination. Their garments are produced in a Fairtrade factory in Tirupur, India, where workers are paid decent wages while working in a safe environment. Overtime is voluntary and workers will receive double their hourly wage.
CHNGE is also committed to tackling the fashion industry's large amount of carbon emissions by offsetting 48.5 pounds of CO2 for every shirt produced. This equates to the amount of CO2 emitted by their supply chain, plus the first 50 consumer washes and dryers. Urban Outfitters, a leading fast fashion brand, is known for its Project Social T Skateboard Skeletons t-shirt, which retails for $39. It's almost identical to the price of CHNGE's Happy Loved Pieced Graphic Tee, priced at $35.
bare-in
Photo credit: nu-in.com
Launched in 2019, this primarily women's clothing brand offers a wide range of pieces including activewear, jeans, dresses, skirts and blouses. Nu-in promotes conscious fashion, which they believe is the cure for decades of fast fashion. Rather than constantly buying new clothes to keep up with each season's trends, Nu-in designs its high-quality clothes to encourage consumers to invest in fewer but timeless pieces.
Nu-in consciously chooses materials that promote water conservation and better livelihoods for those who produce the material. While regular water-dependent cotton uses toxic pesticides that harm those tending the crops, organic cotton is free of toxins and uses 88% less water. Nu-in also uses recycled polyester, made from melted and spun used plastic, as well as seaqual, a fiber made from marine waste.
Kotn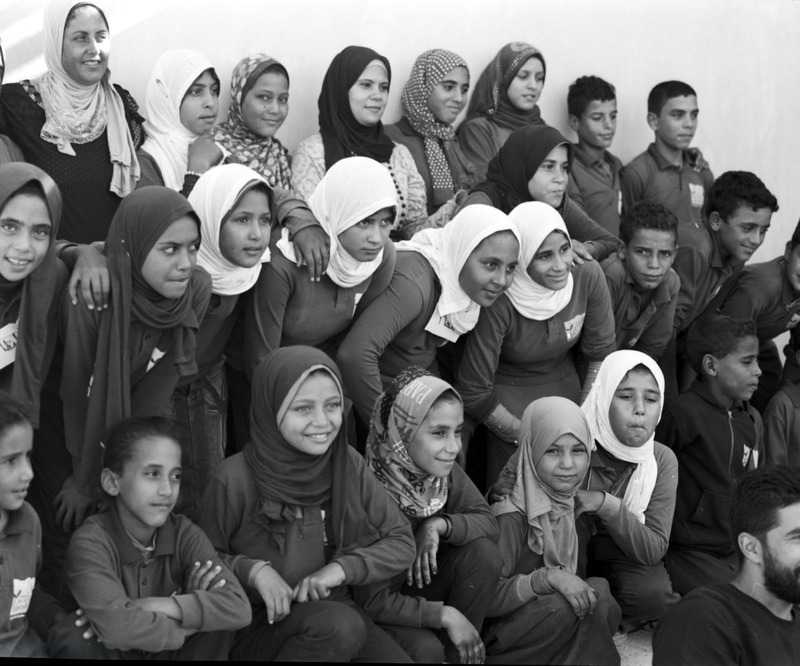 photo credit: kotn.com
Kotn's clothing consists of minimalist, high-quality pieces for men and women, created with the philosophy that less is more. Sourced from ethical cotton farms in Egypt, their natural fibers are turned into garments with limited waste, recycled water, certified non-toxic dyes and plastic-free packaging.
In partnership with a local non-profit organization, Kotn created the ABC Project to ensure that children in Egypt's farming community have access to high quality education. A portion of every Kotn purchase is reinvested to fund and build schools in the Nile Delta and Fayoum, Egypt. The brand is also a strong advocate for gender equality, empowering girls by implementing a 2:1 girl to boy ratio in schools.
pact
Photo credit: wearpact.com
Founded on the mission of creating "Earth's Favorite Apparel Company", Pact is a brand that offers children's, baby, men's and women's clothing, as well as bedding and bath items. Their products are produced in fair trade certified factories, marking their commitment to protecting the environment and providing their employees with sustainable wages and safe working conditions.
Pact has also partnered with Give Back Box to help nonprofit organizations. Customers can pack all gently used clothing, shoes and accessories in a cardboard box and ship them for free. The clothes will be sold by participating charities in the program, who will use the proceeds to fund community programs. Customers also reduce their carbon footprint by reusing an old box.
Tempted
Tentree is a men's and women's clothing brand committed to environmental sustainability. Along with pledging to plant ten trees for every purchase, their Climate+ program makes it easy for people to offset their carbon emissions created by their lifestyle. You can subscribe to one of their different subscriptions, including individual or family plan, long showers, food delivery, and overwatching, where Tentree will plant the amount of trees needed to offset the carbon emitted. Subscribers can log their trees to track their growth as well as check the Tentree blog for up-to-date photos of planting sites. Plantation sites include Kaffrine, Senegal, Biak, Indonesia, Mahabana, Madagascar and Abra Malaga, Peru.
John Nudie

Photo credit: nudiejeans.com
Nudie Jeans was built on the company's passion for dry denim – rarely seen in the fashion industry these days. Rather than buying a pair of prewashed, stonewashed jeans that look worn, Nudie Jeans goes untreated, preserving the dark indigo color of the denim. This means that no two pairs of Nudie Jeans are the same. Throughout the break-in period (6 months of constant use without washing), untreated jeans will wrinkle, fade and wrinkle in unique ways depending on the lifestyle of the wearer.
Nudie Jeans is committed to providing fair working conditions to its employees at every stage of the production process. As a member of the Fair Wear Foundation, the third-party non-profit organization conducts its annual brand performance check on Nudie Jeans to ensure and continuously advance the brand's commitment to working conditions. fair work. In keeping with the brand's commitment to transparency, these ratings are publicly available online.
girlfriend collective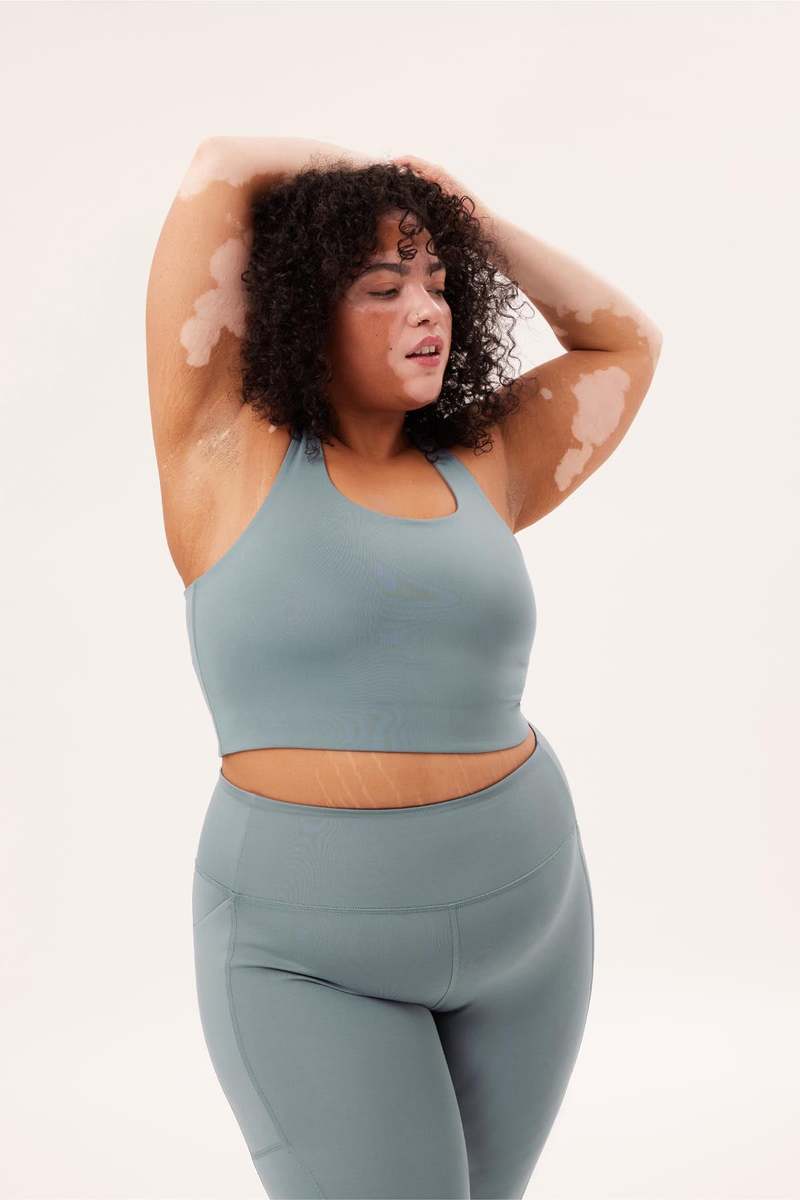 Photo credit: girlfriend.com
Girlfriend Collective is a women's activewear brand whose values ​​center on transparency and environmental support. Their compression leggings and bras are made from post-consumer plastic water bottles and the brand's t-shirts and tank tops are made from cupro, a fiber created from cotton industry waste.
After using toxic dyes and chemicals, many fast fashion facilities dispose of their wastewater into streams and rivers. This method harms the environment as well as the people and cultures that depend on the water source. On the other hand, Girlfriend Collective uses eco-friendly dyes and cleans its wastewater before discharging it. For comparison, the brand's best-selling high-rise compression leggings are $78, while Lululemon's Align High-Rise Pants range from $98 to $118.
As active consumers in the fashion industry, we have the power to influence how companies create their products. While we may not be direct proponents of fast fashion, constant shopping at stores such as Zara, American Eagle, and Hollister increases the demand for unethical products. We have the power to determine whether our planet and its people will continue to suffer from the damaging effects of fast fashion, or whether we will shift to promoting an industry of high-quality, ethically produced clothing.