Over the past few years, many celebrities have created and released their own beauty lines which have gained great popularity on social media. You may have heard of some of these popular beauty lines before, such as Rihanna's Fenty, Ariana Grande's REM, and Selena Gomez's Rare, to name a few. Celebrity beauty lines have been talked about a lot in the beauty community where their popular beauty products have been reviewed, and here are 6 of the most popular beauty lines by celebrities including their latest product releases.
1. Rihanna's Fenty
Singer, Rihanna founded Fenty Beauty in 2019 with the goal of creating a wide range of shades and tones to be inclusive for every skin tone and to inspire people to experiment more with makeup. Fenty has become a popular beauty line with the release of products ranging from face makeup to skin care products and makeup brushes. Fenty Beauty has revolutionized the game for beauty users by being inclusive with its 50 shades of face makeup, offering a variety of cream blusher shades, being transparent about ingredients, and being cruelty-free. Their best-selling and popular products include the pro filt'r long-lasting matte foundation for its long-lasting hold and its lightness.
If you're a Rihanna fan or a makeup lover, be sure to check out the new Limited Edition Bronzer and Highlighter Eye Palette, Face of Sun Stalk'r on their website.
2. REM by Ariana Grande
Talented singer and actress Ariana Grande launched her beauty brand REM in November 2021 with the goal of helping people express themselves with makeup and encourage creativity. REM is a responsible brand because it is vegan, cruelty-free, paraben-free and recyclable. Ariana Grande's beauty line offers eye, lip and face products in a variety of luminous colors, creamy textures and metallic finishes. Their best-selling and popular products include the 01_eyeshadow palettewhich includes 3 mattes and 3 metallic shimmers.
If you like shimmer and metallic shadows, you can check out the brand new Rem beauty collection, Chapter 2: Goodnight and Go, on their website or at Ulta stores.
3. Rare by Selena Gomez
Former Disney star and singer Selena Gomez founded Rare Beauty with a mission to make it more than just a beauty line through their message to break beauty standards. Rare Beauty is a makeup brand that encourages people to embrace themselves and embrace their imperfections. Rare Beauty is also vegan, cruelty-free and donates 1% of its profits to the Rare Impact Fund for mental health services. In the Rare beauty line you will find face, eye and lip makeup and other tools such as makeup bags, brushes and mirrors. Their bestsellers include the Stay Vulnerable Blending Blushand the new Warm Wishes Effortless Bronzer Stick.
The Spring 2022 collection includes setting powder, liquid blush and more which you can find on their website. If you are looking for natural, shiny and effortless makeup, the rare beauty is worth a look.
4. Florence by the mills
Stranger Things actress Millie Bobby Brown created Florence by Mills with the goal of creating fun, easy-to-use beauty products for people to define their own beauty rather than follow beauty standards. Florence by Mills beauty also prioritizes creating clean beauty products, which means they are paraben-, sulfate-, and cruelty-free. The beauty line includes face makeup, skin care, hair products and accessories. Their bestsellers include the Pout Party Coffee Lip Scrub and the Dreamy Drops Hydrating Serum.
If you are looking for clean skin care products, you can check out their new releases like the Sunny Skies Moisturizing Face Cream on the official website.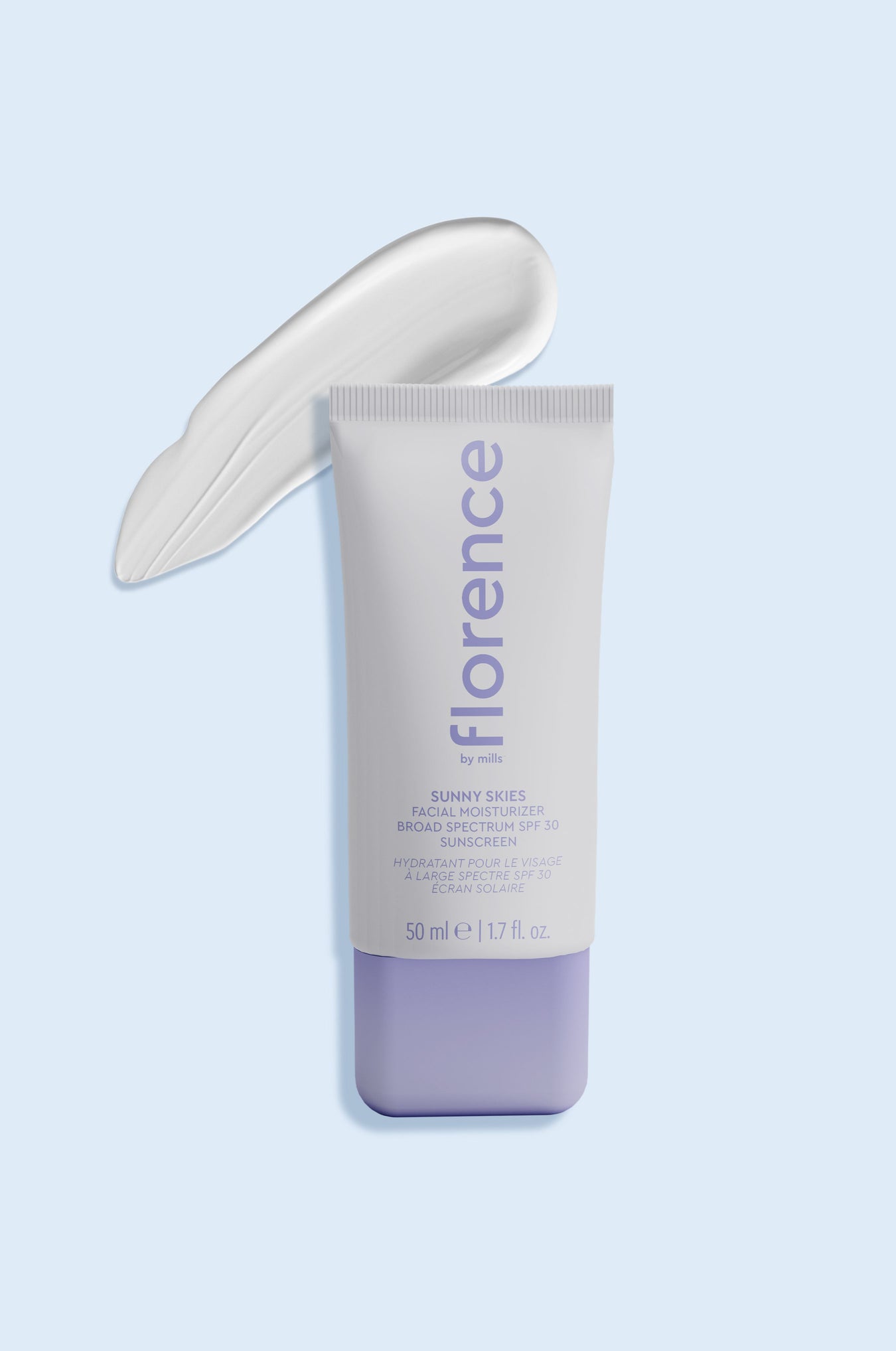 5. Please by Harry Styles
Former One Direction band member Harry Styles launched his own beauty brand in 2021 called Pleasing with the goal of creating planet-friendly beauty products and working with organizations. Pleasing has a unique concept: for each release, they choose a charity to partner with and create products while prioritizing the planet and communities. Pleasing's beauty line is very popular Flowering mushroom The collection includes nail polishes, face serums and clothing. The most popular product was nail polish, such as nail polish that grows. You can check out their Dreamy and Pleasing collections here.
6. Kylie Cosmetics by Kylie Jenner
I think we've all heard of the famous beauty brand Kylie Jenner since the Kylie Lip Kits Everyone Wanted launched in 2015. Since then, Kylie Cosmetics has released other beauty products such as palettes eye shadow, of course, other lip products, and also included skin care products. Kylie's cosmetics are also clean, vegan and gluten-free, which means there are no gluten-based ingredients to prevent sensitivity for those who may be allergic to it. Kylie Cosmetics has remained popular due to its constant release of collections, the most recent being the Kendall collection.
The Kendall-Collection includes a palette, lip liners, lip gloss, blush, and highlighter quad, and you can check out all of their different products on the Kylie Cosmetics website here.
Celebrities have loved venturing into the beauty industry and have offered something for everyone. They revolutionized beauty by being inclusive, clean, sustainable and sending a message to their customers that beauty has no standards. There are sure to be more celebrity-owned brands in 2022 or in years to come, and it's exciting to see what they bring to the table. Until then, there are so many options worth checking out!