Boujee, chic and classy: everyone wants to have that stylish look with a designer accessory by their side. Shoes, clothes, bags, everything that is made by a brand is extremely expensive. It's not entirely common for people to set aside a few hundred (or a few thousand) dollars to splurge on a single item for its high status in fashion, but while some have the luxury of doing so regularly, there are other ways to dress. without putting a major dent in the bank account.
High-end brands like Gucci, Louis Vuitton, Prada, and Chanel and even some local designers can be extremely priced, and while buying that luxury item might be high on the wish list and the shopping agenda, it doesn't always have to bankrupt you. So here are some tips and ways to look the part without paying the price.
Parts rental
If you really want to look decked out in a particular item for an event, party or occasion, and don't want to commit to buying or searching, then rental may be for you! Do a quick search online to find businesses near you that provide designer products and outfits for rent, and you'll be looking like a million bucks in no time. Match prices and compare different companies to get the best deal and look your best.
Research and savings
Now, while there's no guarantee you'll come back from a store with the exact item you wanted, there's always a chance you'll find it, maybe even something better! Used designer items can fetch you a good chunk of the money you would spend at the designer store, but you may not receive a genuine piece because the store may be selling counterfeits. If you happen to know your designers and certain aspects of the item, you might be able to identify if it is real. Most (if not all) designer items come with an authentication card, so if you see one, you've hit the jackpot!
Online auctions
Check online auction websites frequently, as you might come across extreme offers! You never know what might get listed, and more often than not, you'll be able to score something high. It might not be brand-new bags, shoes, or sunglasses, but there's a good chance you'll get that boujee look with just a few simple clicks. Online auctions are a great way to find designer items because if in doubt about authenticity, you can compare the images to the legitimate product and ask the seller lots of questions.
Buy recycled and refurbished
While this only applies to a limited range of accessories, one of my personal favorites on how to dress a designer without spending the price tag is to buy refurbished pieces. Smaller companies tend to do this, so it shouldn't take much more than a quick search online to find one near you. To do this, companies renovate vintage designer pieces, such as emblems, and turn them into beautiful necklaces. I splurged on two refurbished necklaces – a Chanel and a Louis Vuitton – and they became everyday wear! I constantly get compliments from people thinking I spent tons when in reality I recycled and supported a local small business!
Shop out of season and old collection
This is where you need to dig and get creative. Designer boutiques alone don't offer discounts on products…but department stores sometimes do. Take a look at some clearance racks at high-end department stores, and you might be lucky enough to nab a few coins. It'll probably be more expensive than any of the other ways on this list, but at least you're guaranteed to find a 100% genuine part. If you're interested in slightly older collections, then you're in luck, as major stores like Macy's, David Jones, and Nordstrom will offer the newer collections at high prices and list the older ones at lower prices.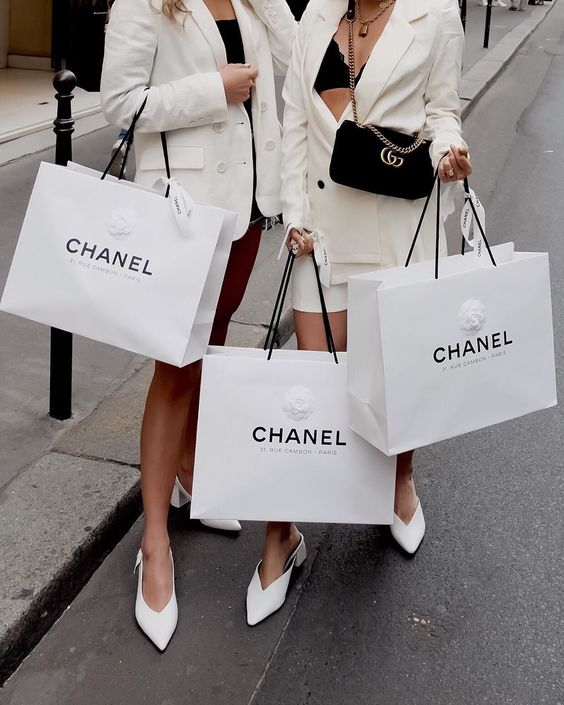 The clothing designer can take a lot of your time or a lot of money! It's definitely worth the hunt, and once you find some pieces you like, you'll be in heaven. There's no better feeling than looking fabulous and feeling chic with a stylish product that ties your entire outfit together.
Let me know if you have tried or will be try some of these tricks; they'll come in handy when you're considering buying that new bag that's just a tad too expensive for your paycheck. Good hunt!