Stop what you're doing, drop what you're holding, and direct your full attention to Lioness right now.
This hot Australian brand is serious about fusing high luxury and the latest trends to a whole new level, and we're totally here for it.
See this post on Instagram
Something about the brand completely amazes us – and it has to do with the brand's keen eye for cutting-edge designs, an air of effortless freshness and fierceness, and signature style. All that to say, we just have to share our favorites, because we are totally obsessed.
Shop Lioness at lionessfashion.com.
The Bel Air Collection
The Australian brand recently launched their Bel Air collection, and it's everything you think it is and more.
With sleek, modern looks fused with casual yet dressy looks, the Bel Air collection is the perfect definition of contemporary fashion that is both quality and on-trend.
See this post on Instagram
The Bel Air collection is simply something so fashion-forward that we only had to share some of our favorite Lioness pieces!
Popcorn tops are making a comeback
Hey fashionistas, if you've been keeping up with the latest fashion news lately, you might have heard that popcorn tops are back. It's true, even Vogue said so!
Y2k is back thriving, but in a much higher and cooler way. Lioness takes this approach in the form of the Kourt long sleeve top, with a frilly yet stylish look.
Shop the Kourt Long Sleeve Top in Black here.
This long sleeve top is defined to fit snugly and stick to your skin. Starting with a low ruffled turtleneck, the top elongates your arms with long sleeves and features a slight cut.
Of course, the biggest feature of this top? Popcorn-style gathered details. Everything is so it girl; it's unique and turns heads in the best possible way. Bubble details are all over the top, from neck to sleeves, front and back.
The fabric is nice and thin while being slightly stretchy. It's a bit sheer, but nothing too extreme. All it does is give you that casual off-duty model look!
The Kourt top is perfect for pairing with any of your favorite pants, even better if it's casual in style (because the skinny top-loose pants combo never fails)! Versatile and easy to style, this top is simply the coolest.
Your new favorite jeans
Everyone needs a classic pair of unripped light blue jeans that are slightly baggy but put together. Well, lucky for us, the Lioness French Kiss Denim Jeans are exactly that!
Buy the French Kiss denim blue jeans here.
French Kiss denim jeans aren't exactly tight or completely baggy, but just the perfect in-between. These jeans are perfect for emphasizing your figure in a casual and effortless way.
In a pretty sky blue colour, the French Kiss Denim jeans are classic and timeless at their best.
These jeans are a bit between high waist and mid waist. With belt loops all around, you can adjust these jeans with your favorite pair of belts.
Made from pure cotton, this denim is so comfortable. It's not stiff, so you'll feel in your most relaxed state even when wearing jeans!
Also, can we talk about pockets? Everyone loves a good pocket time, but the French Kiss Denim offers so much more than your standard jeans! With a five-pocket design, these jeans are so handy for storing all the random things that end up in our pockets.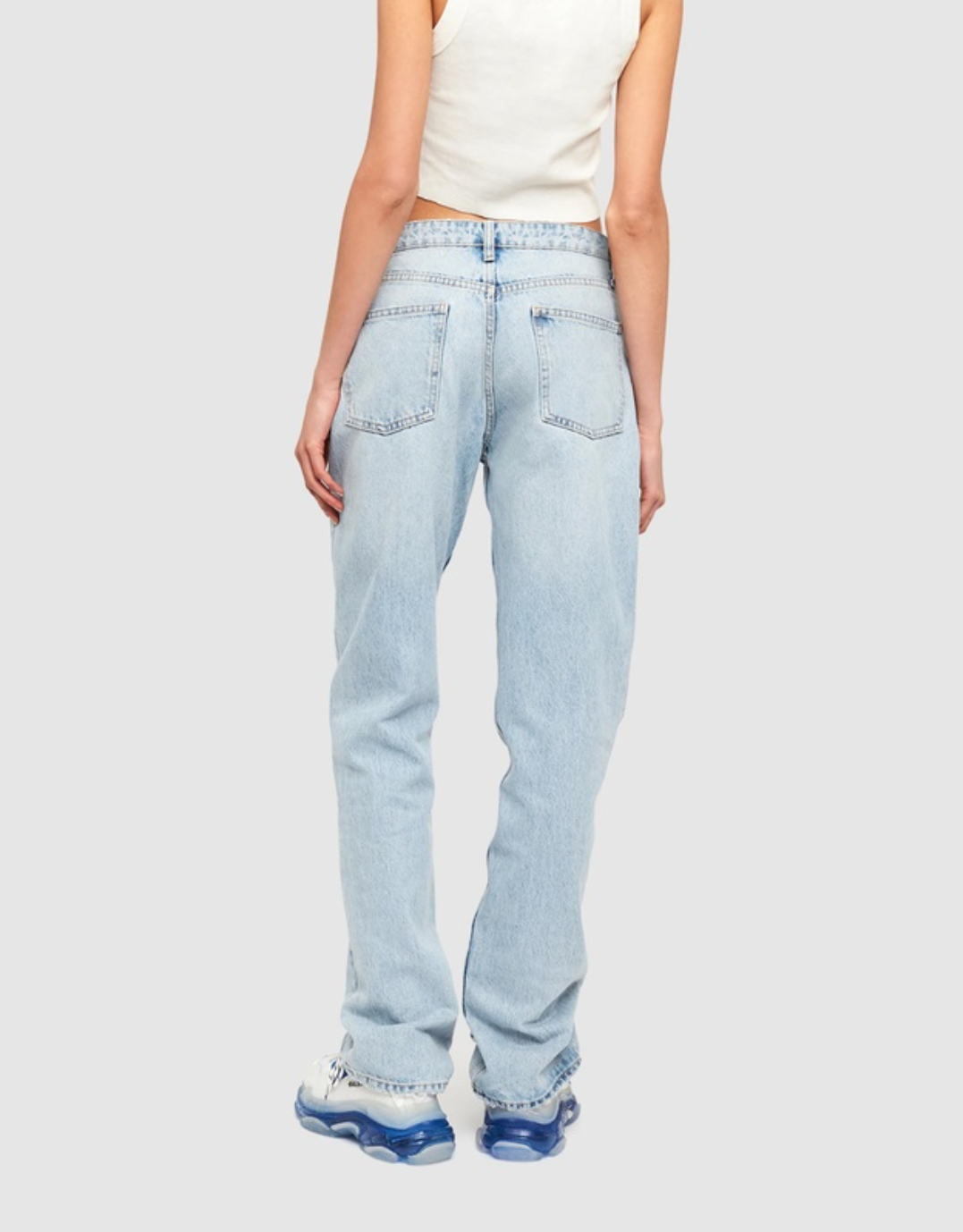 With a casual style, these jeans are all about feeling good without being overdressed while still being fashionable. Pair these cuties with your favorite cropped white tank top or pretty much any top, and you're good to go!
In our wildest dreams is the fantasy mesh
If there was ever a cropped tee that felt effortlessly glamorous in a very understated and subtle way, it would be the Fantasy Mesh.
"Be in a fantasy with our Fantasy Mesh Tee," Lioness says, and we totally agree.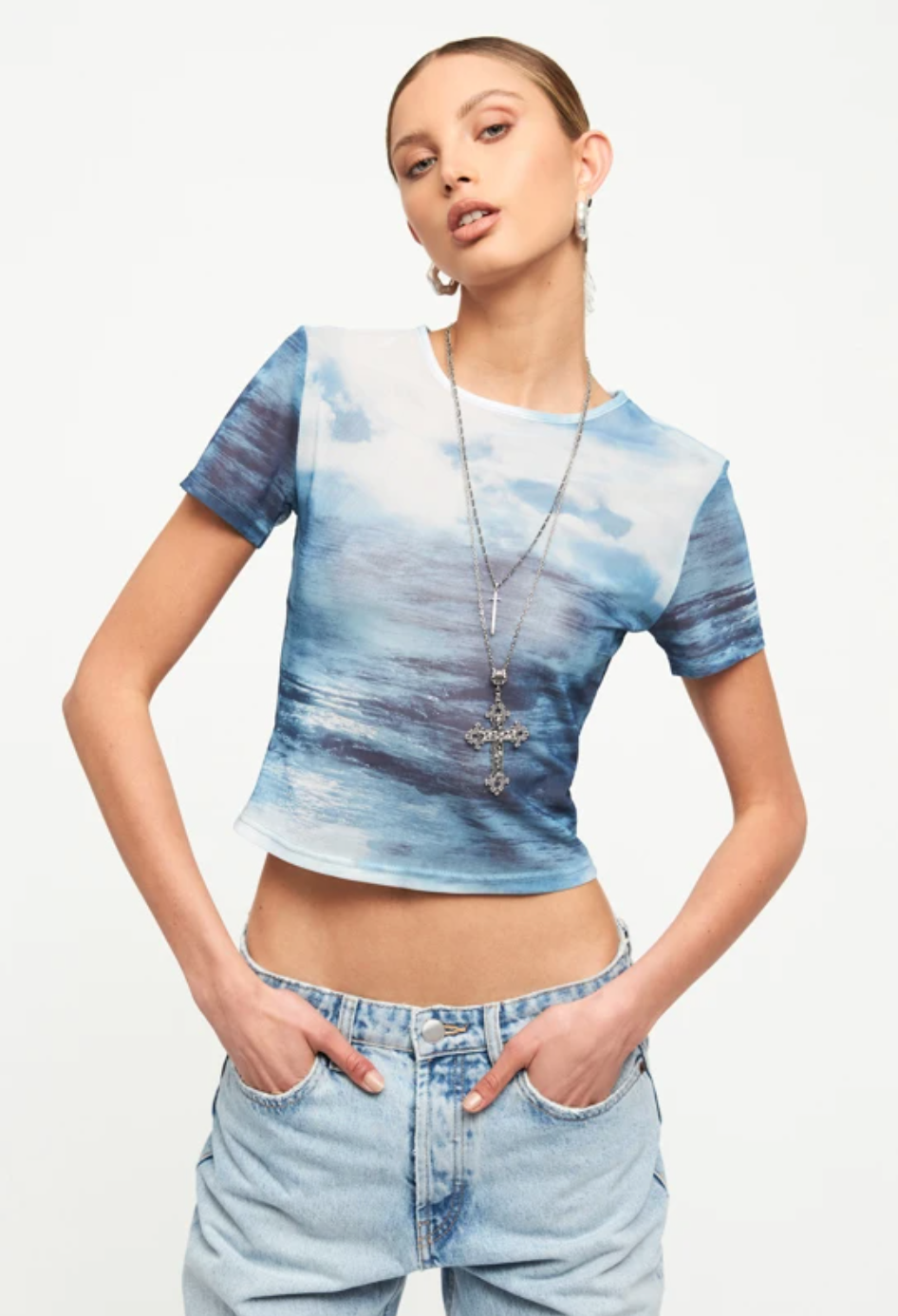 Shop the Fantasy Mesh Tee in Moonlight Blue here.
In a beautiful abstract moonlight print, this tee features swirls of different shades of blue, making it a work of art you can wear.
It has the softest fabric ever, with tiny holes all over it, which makes it super light and breathable. Seriously, I don't think I've ever felt such a light top before! It's slightly transparent, but nothing too extreme.
In a crew neck style, this top is cropped and has a t-shirt-like fit without being as tight.
Pair this top with your favorite pants, like Lioness' Miami Vice, and you're good to go!
Join the Miami Vice Club
You are officially invited by Lioness: "Join our Miami Vice club."
These cargo pants are not just ordinary pants. These are just so much cooler in a way that can't really be captured in words – it's like love at first sight.
These denim pants have a loose fit and low waist. He's slouched in an elegant manner, with a relaxed silhouette and a "don't care" look. It has a slightly looser fit, so it is advisable to size down if you prefer a more fitted fit.
With "tucked detailing along the inseam at the knees", the Miami Vice Pants take detailing seriously. With multiple pockets on the sides and along the legs and various buckles, these pants are just so well made.
The pants tend to be heavier as they are made from 100% cotton. I love the sturdy, premium feel, because you should never expect less from Lioness!
The Miami Vice pants are available in different sizes, including black, stone, forest green, white and denim blue. Our personal favorites Stone and Black are the perfect base pieces due to their easy to style colors.
Stone
The Stone is a gorgeous tawny wheat shade. It's a far cry from khakis but has a distinct stone-like color that's a must-have for your fall wardrobe.
Shop the Miami Vice Stone Pants here.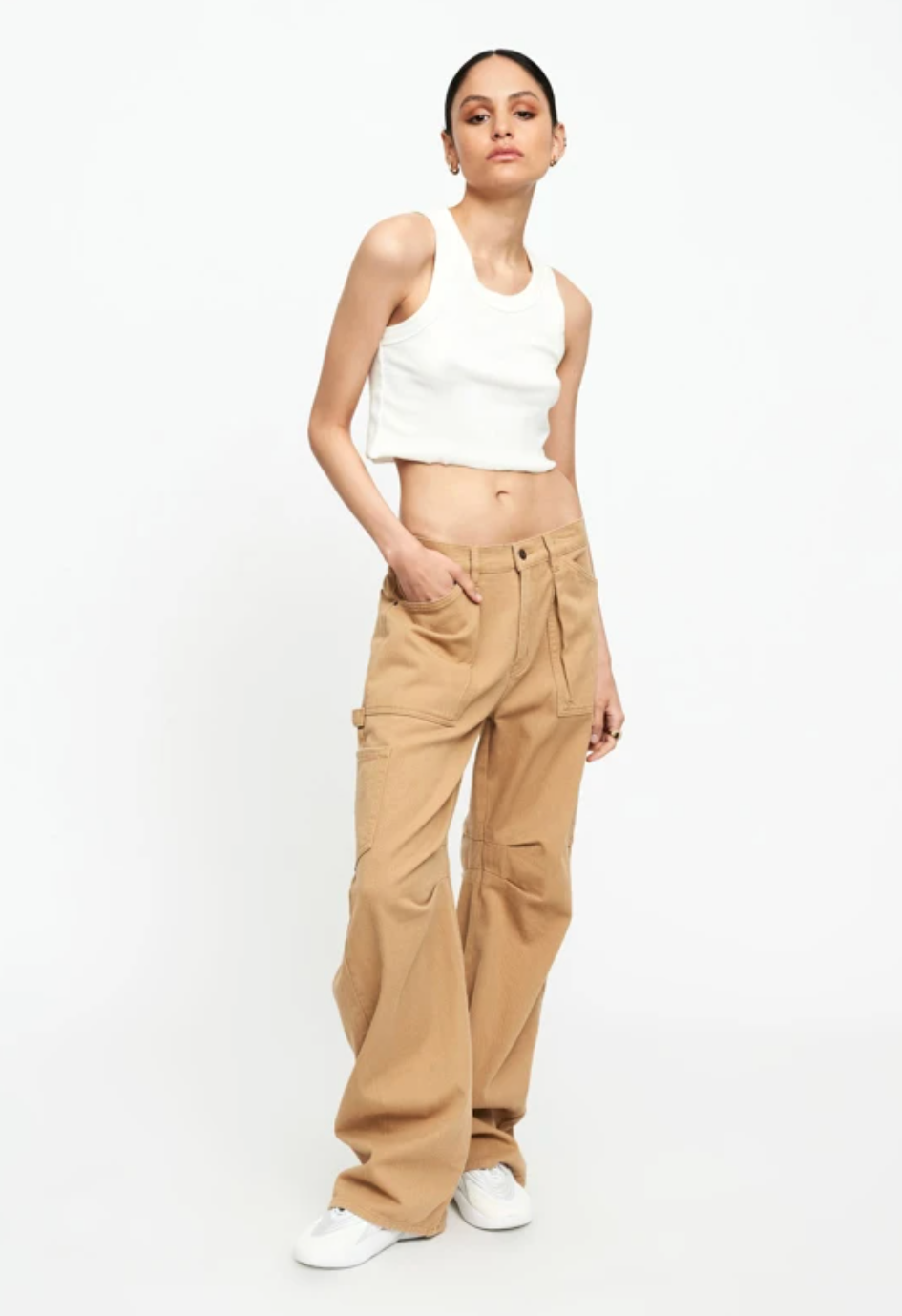 The Stone color is perfect for styling with other neutral shades such as white and black.
Black
Black is an inky, almost midnight hue with an in-between of very dark navy blue and black.
Shop the Miami Vice pants in black here.
You know it, black pants are the easiest thing to wear, and we love it! Opt for one of your favorite crop tops, and voila! You have it. If you want to dress it up, opt for one of Lioness' cuffed, cropped or embellished tops, and you'll be the star!
The most iconic Bel Air look
Alright, seriously, I don't think I've ever been so obsessed with a cardigan before, because Lioness' Bel Air top is everything. With a soft fuchsia pink cardigan with an open chain, what could be more Bel Air than that?
The Y2K era is screaming with joy right now.
Shop the Bel Air top in pink here.
With its scoop neckline, the Bel Air top is anything but boring. This long sleeve cardigan is the fuzziest thing ever. It feels so soft, and I absolutely love it!
I love the hot pink color – it makes it look so glamorous and it's the perfect throwback to the 2000s when fuzzy hot pink cardigans were totally in style.
The big game changer? Definitely the retailer chain if you ask me. This beautiful light gold colored chain extends to each end of the sides of the cardigan, making it the hottest cardigan on the market.
This cardigan offers more ways to wear it than you might think. You can use just the cardigan, but you can also layer another piece underneath to your liking. The possibilities are limitless!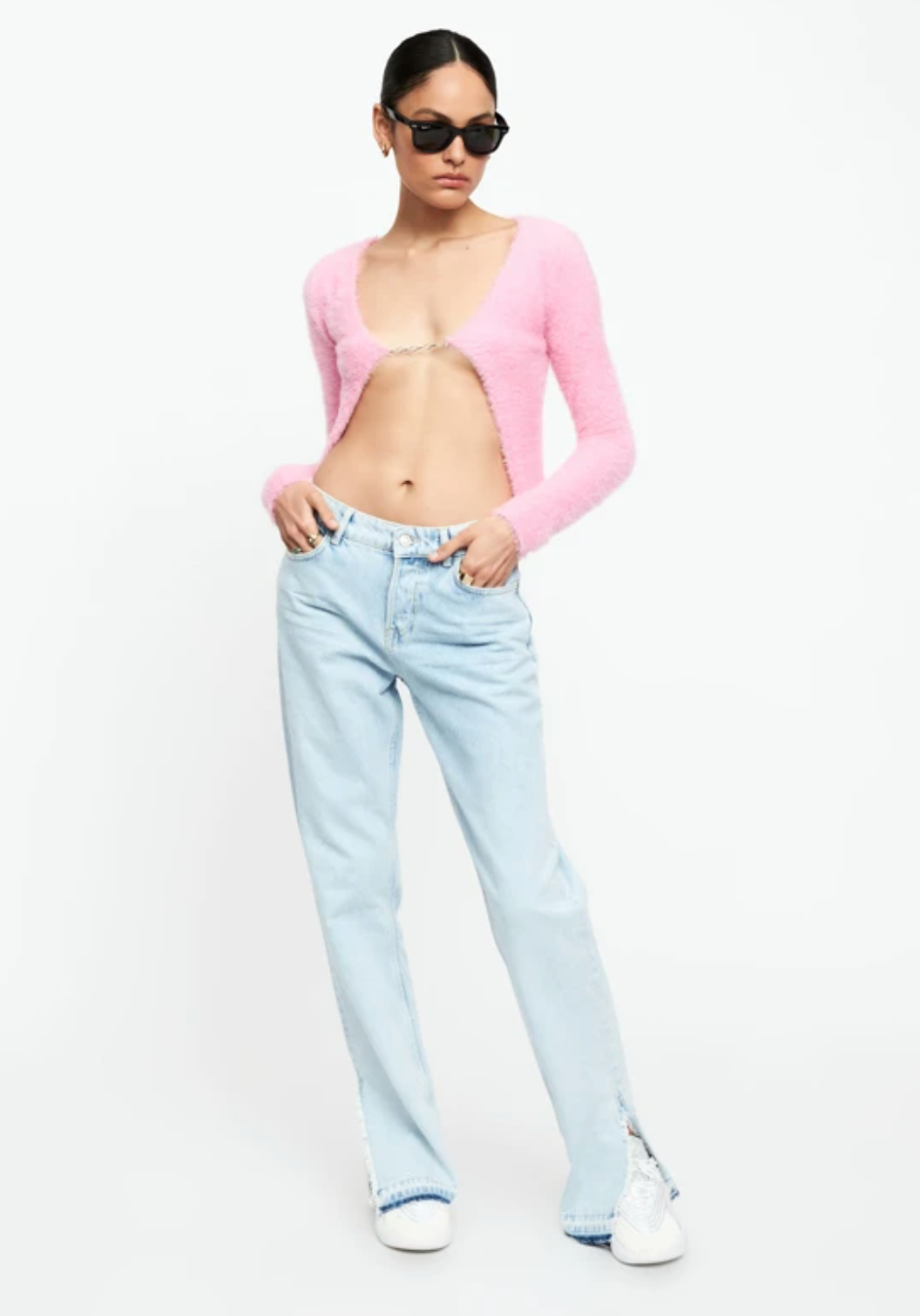 Give big LA vibes with this corset
The East Gate corset is designed for the perfect casual streetwear style. As Lioness says, "Big LA vibes, you'll love it." And we totally agree: we love it!
Shop the East Gate Stone Corset here.
With a stunning strapless cut, the East Gate corset makes you feel like a princess or a model strolling the streets of Los Angeles. Whatever you want, one thing is certain: you will feel good and you will look good too.
The corset has tie closures wrapped around the middle, which can be adjustable. I love the criss-cross pattern he takes on – it's absolutely stunning.
The back of the corset is just a support, and it's completely strapless, which makes it easier to wear and much more comfortable too.
The East Gate Corset is perfect to pair with the Stone Lioness Pants – it's the dream match!
How to Emit Goddess Energy
From the beautiful deep blue color that looks almost like royalty to the quality velvet look, the Goddess Crop stays true to its name.
"Unleash your inner Bel Air Goddess," Lioness says.
Buy the Goddess Crop in blue here.
With a one-shoulder look, this top is perfect for parties, concerts and fun nights out. The top is cropped making it perfect for pairing with any of your favorite high waisted bottoms.
The upper material feels like velvet, with its softness; it is also very stretchy, given its ruched style.
The Goddess Crop is available in different colors such as pink, python and black. The blue in particular is a very rich cobalt color and a beautiful rich blue undertone.
We should all be talking about this dress
I mean it when I say we should all be talking about this dress. What not to be obsessed with? From the fuzzy black trim to the open-back cutout, the Westside mini dress strikes us all in awe.
Shop the Westside Mini Dress in Black here.
If a dress could be a girl's best friend, it had to be this one. With an easy slip-on design, this dress is actually quite comfortable and easy to move around.
The whole dress is a fuzzy texture that feels so soft. We all love fuzzy things, and this dress looks like the complete hug!
This gorgeous dress features a crew neck and a fitted mini dress in the front. But in the back is a big part of the wow factor going.
With a cut-out scoop back, the back of the dress completely exposes your upper back, making this dress a sleek and modern take on your typical black mini dress.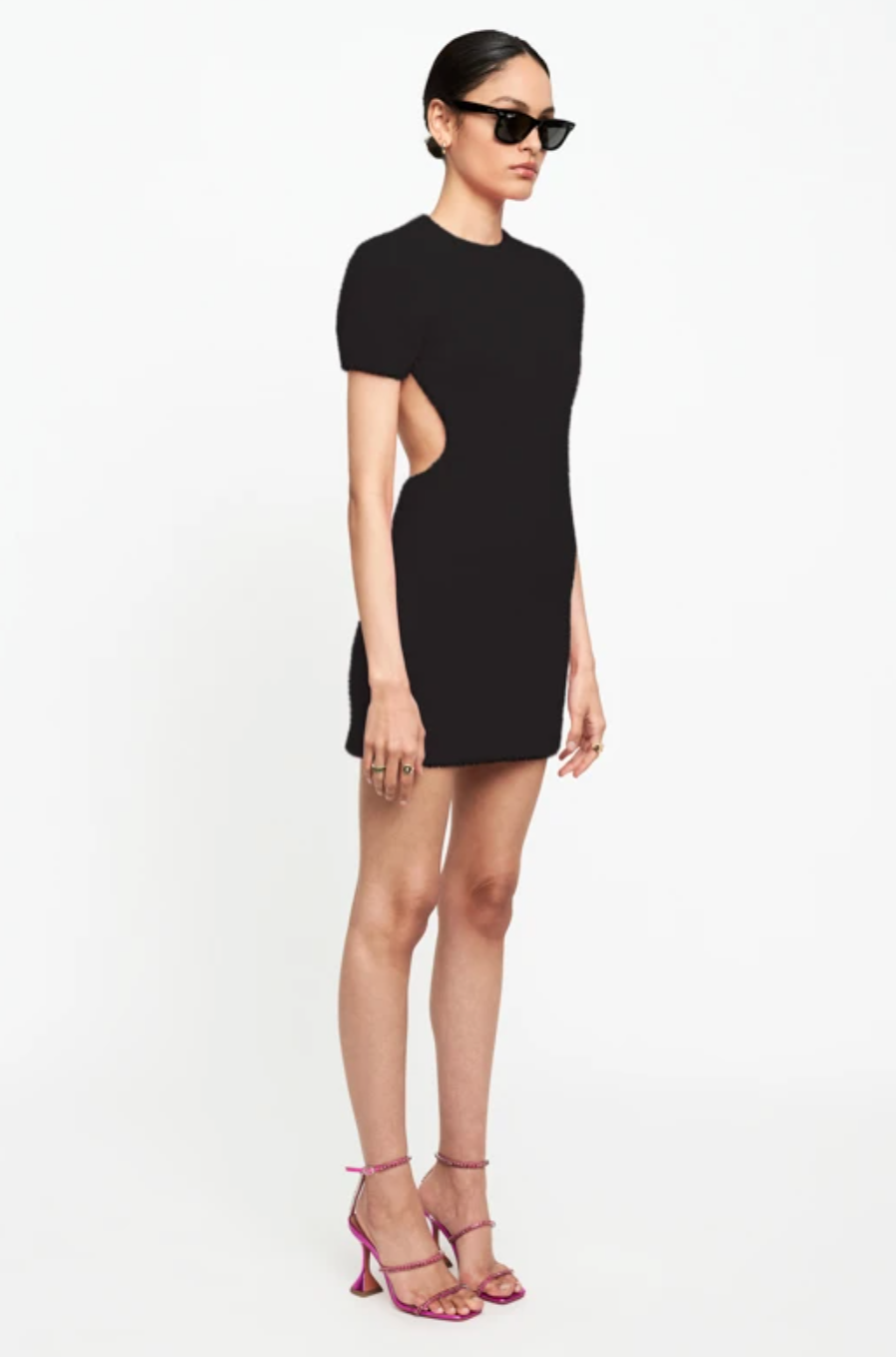 The Westside Mini Dress in Black would look totally stunning paired with your favorite pair of black heels. So many fun adventures await you in this dress!
follow the lioness
Be sure to follow Lioness on social media to stay up to date with their latest releases! Find them on Instagram @lioness_official.
See this post on Instagram