Have you ever looked in your closet not knowing what to wear? You've gone through all your Pinterest boards but can't find anything that speaks to you.
Why not go back in time to get inspired? Who knows what you might like, you might find your new favorite outfit or accessory! Starting in the 1950s, we'll feature some of the most iconic fashion trends of the past few decades and show you how to style them into your everyday life.
The 1950s: pencil skirts
Pencil skirts, available in various colors and prints, became popular in the early 1950s. The war had only ended a few years before and women were looking for inexpensive clothing due to the restricted Cold War economic climate. . The pencil skirt itself was invented by a man named Christian Dior in 1947.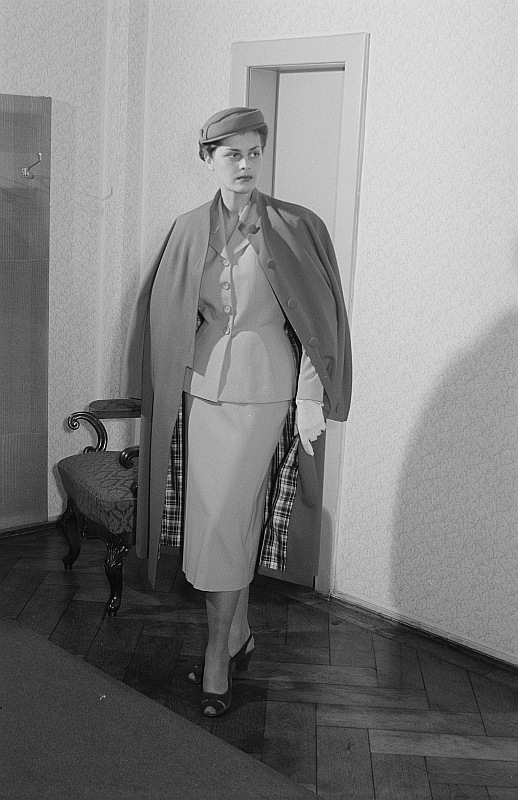 Credits: Deutsche Fotothek
These skirts go from the waist to the knees. You can pair the pencil skirt with any top you have (be it a crop top, a tee, or even a sweater). In the 1950s, pencil skirts were usually accompanied by a matching cropped jacket. Get your skirt at Lulus.
Source: i.pinimg.com
The 60s: colorful print
Colorful print was all the rage in the 60s. These fun patterns range from bright flowers and bold peace signs to psychedelic swirls and tie-dye patterns. They went over anything from dresses to skirts to pants. The colorful print style was later acquired by the hippies.
If you want to stand out with this lively style, don't hesitate to try these prints! These pieces can help you be as bold as you want.
Argentinian group "Los Gatos"; Credits: unknown author, 1968
To embrace this style, you can pair any bold or colorful piece of clothing you have with flares or a skirt. Try to find a garment with lots of bold and eye-catching colors to ensure you pull off this look. You can find colorful printed clothing at Yevu and Unique Vintage.
See this post on Instagram
The 1970s: the bell bottoms
Bell bottoms were popularized by the "hippies" movement of the 70s, acting as a staple piece during this time. Good news, they are making their comeback! These groovy pants were flared from the knees down, forming a bell shape. Trousers were often made from denim, shiny cotton or satin polyester and varied in color and pattern.
Credits: Author unknown – (Argentinian photoshoot for bell bottoms); Revista Pelo No. 26, public domain
To style these hip pants today, pair flared bottoms with any top: a matching jacket (see photo above), a cropped top, a solid color shirt, a long-sleeved shirt, a cotton button-up blouse or a retro graphic. t-shirt… Needless to say, these pants can be matched with absolutely anything. Get yours at Revice, Everlane or Warp + Weft.

Source: vintag.es
The 80s: Acid wash denim
Acid wash jeans were a perfect accident when they first appeared in the 1980s. The Rifle Jeans Company of Italy had accidentally mixed jeans with bleach and pumice – and forgot to clean them. 'add water. Luckily, the end result was a new and cool fashion item.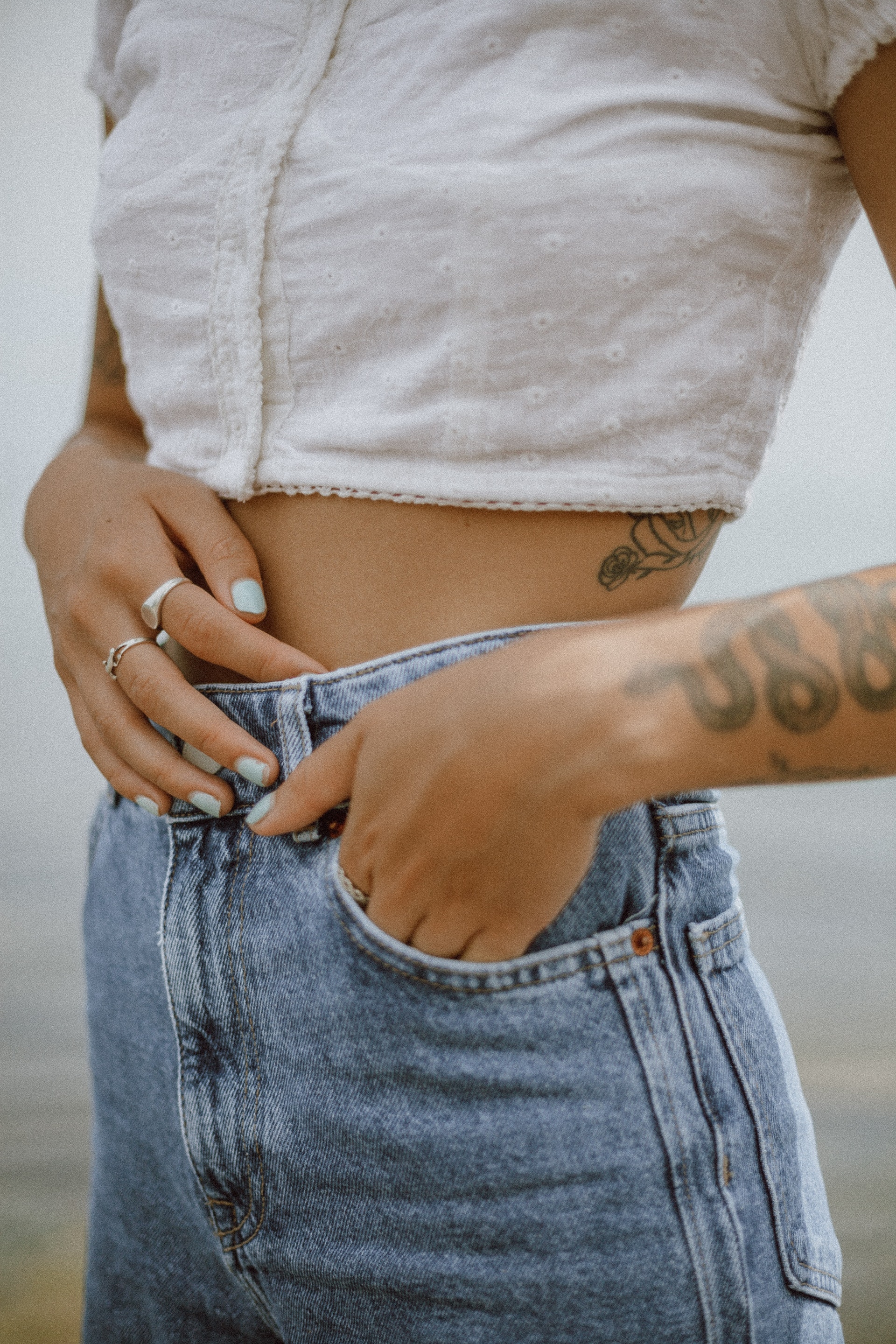 Credits: Jasmine Chew
These jeans are meant to look weathered and well-worn. Despite the name, no acid is used to create the distressed effect of denim. Not only do these jeans look super cool, but they are also very comfortable. The acid wash look has not only been done on jeans, it has been featured on skirts, denim jackets and many denim garments.
by GIPHY
To style acid wash denim, wear neon! It was popular in the 80s and any neon piece would go perfectly with a pair of acid wash jeans (think neon graphic tees, for example). The 80s were a very colorful decade and a pair of acid wash denim jeans are sure to make you stand out.
Find acid wash denim at Monki and Urban Planet, or create your own using the tutorial below.
The 90s: bobs
Bucket hats, which were originally designed in the early 1900s to protect Irish fishermen and farmers from the rain, gained popularity in the 1980s but continued to be so throughout the years. 1990. They are most often made from hardwearing cotton materials such as denim, tweed and canvas.
Many celebrities have worn bucket hats in the past and continue to do so. In the 90s, bobs were popularized by rappers such as Jay-Z. However, they made a sudden comeback in popularity in 2019. As a result, many influencers and celebrities wore bucket hats. Current popular styles of this cute hat include long brim and fluffy bucket hats.
See this post on Instagram
You can style a bob in several ways. Here are some ideas:
Monochrome outfit: Choose a bob and find matching color clothes. For example, if your bob is light green, find a light green top, light green skirt or pants, and you can add a light green accessory like a baguette bag.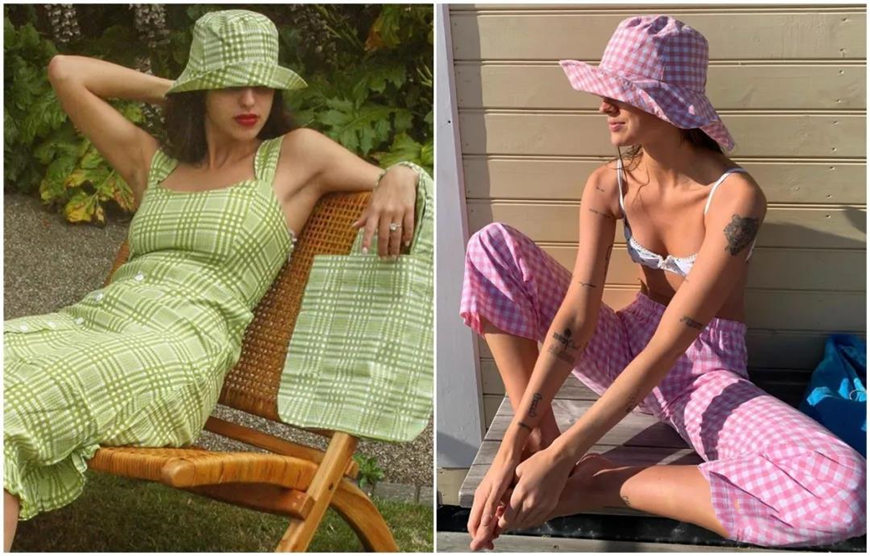 Source: EveryPretty Blog
Delicate dress: Find your favorite delicate dress (like a mini dress) and mix it with different bucket hats.

Jeans & top: Pair your favorite top (whether it's a crop top or a t-shirt) with a bucket hat and add baggy or bell bottom jeans. (Optional: For layering, add a cardigan of your choice. For example, a tie-front cardigan.)
Source: EveryPretty Blog
Matching vest: Find your favorite cardigan and pair it with a bucket hat in the same color. For an extra touch, wear cargo pants.

Go for this 90s look: Find a '90s-inspired top (like a graphic tee) and pair it with wide-leg pants. Complete the look with an iconic bob of the era.
Find bucket hats at stores like Rezek and Urban Outfitters.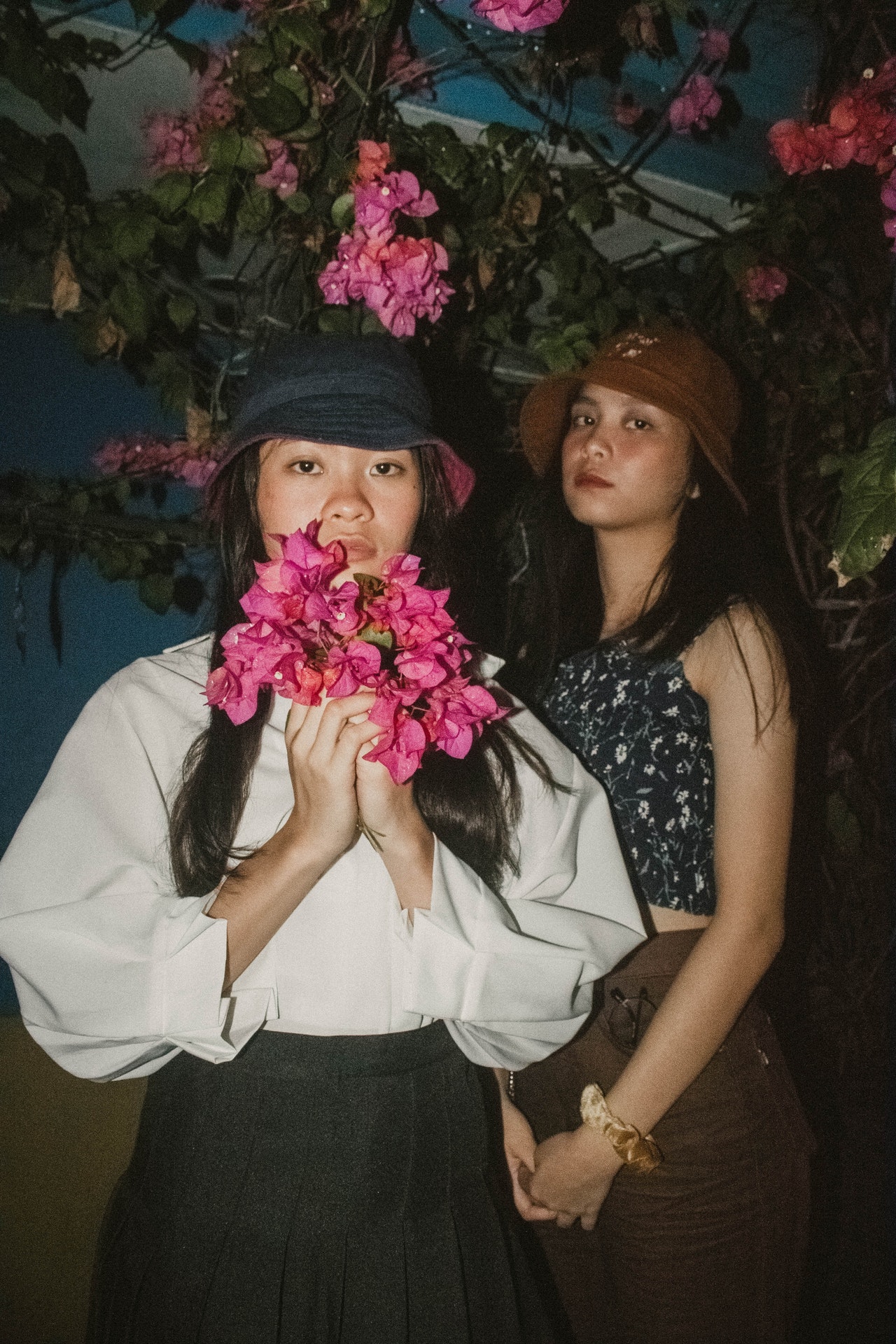 Credits: Renzy Atibagos
The 2000s: velor tracksuits
Y2K trends are then right now and what speaks more of the year 2000 than velor tracksuits? These iconic pieces of 2000s fashion are perfect for a lazy day at home or a stroll around the neighborhood. Popularized by a brand called Juicy Couture, they are both comfortable and stylish, creating a very coordinated and put together look.
Source: Vogue UK
Many celebrities, including Jennifer Lopez, Britney Spears and Paris Hilton, have helped make this iconic fashion piece famous.
Find velor tracksuits at ASOS, Urban Outfitters and JD Sports.
See this post on Instagram
The 2010s: Sportswear
If we went back in time about 10 years, we would notice that a large number of people wore sportswear. Almost everyone would wear leggings, the go-to clothing of the decade.
Sportswear, which mainly consisted of yoga pants, sneakers, and sweatpants, was a combination of sportswear and leisure wear. The goal of the style was to create comfortable clothes that you could wear while working out or whenever you wanted. He played a major role in the revival of sportswear in the fashion industry.
Source: Vogue
To try this 2010s trend today, layer an athletic set with your go-to clothes. For example, you can layer a sports bra with a denim jacket and sweatpants or leggings. You can also wear sweatpants with a matching sweatshirt and popular accessories like oversized sunglasses. Or you can just wear a sports bra and sweatpants (as pictured above).
See this post on Instagram
Activewear is great for days spent at home, especially during the pandemic when most of us are home most of the time. It's comfortable and practical. Find sportswear at Lapp. and Summer Salt.
See this post on Instagram
Want more inspiration?
In 2021, we explored looks and trends from the 1950s through to the 2010s. To find a look that suits you, play around with all of these styles, combining them where possible and making them your own. For example, you can wear a '60s tie-dye top, paired with 'rad' '70s flared bottoms and a cute '90s bucket hat. Or you can do something completely different: wear a denim jacket. 80s acid wash paired with a 50s pencil skirt. Get creative!
See this post on Instagram
Using current trends paired with past trends can also create a unique look. For example, instead of wearing a solid color bob, change it up a bit and wear a fluffy one instead – it's a unique current trend that's sure to make you stand out. A must-have pair of shoes for your outfits are white sneakers. They go with everything and you can't go wrong wearing them.
On that note, I would like to say that you can use any of these past trends to create your own style. Be yourself and be creative. Don't be afraid to step out of your comfort zone because you never know when you might find your new favorite piece of clothing.