In a world overflowing with makeup, finding the perfect clean beauty actually isn't impossible. Your makeup can look flawless, feel fun & fresh, and be easy to do- all while benefitting your skin along the way.
Personally, as a novice to the world of makeup, I love the way Jane Iredale makes me feel empowered and myself in the best way. I adore that their makeup has your and my best interests in mind, such as being cruelty-free, high-performance, and of course, being clean.
Jane Iredale emphasizes #BeautyThatCan for good reason- yes, you can, and clean beauty can deliver beautiful results! Also psst… stay tuned by the end, because Jane Iredale is having a Summer Refresh giveaway!
Meet Jane Iredale
"More than 25 years ago, Jane Iredale envisioned a makeup that was good for the skin – equal parts clean ingredients, skin-loving benefits and no-fade performance," writes the makeup brand, "She knew that what you put on your skin can change you, and she decided to make a change for the better." To get to know more about founder Jane Iredale, click here.
"My goal is to make products that look good, feel good and are good for the skin."

-Jane Iredale
Cover Up With SPF and Glow Time
After discovering this mineral BB cream, I think I might just ditch foundation and stick with BB cream. The perfect combination of lightweight yet fully covering, the Glow Time® Full Coverage Mineral BB Cream masters making the skin look its best.
Shop the Glow Time® Full Coverage Mineral BB Cream SPF 25/17 here.
After applying, every single blemish was perfectly covered- no kidding. Additionally, this BB cream has the powers capable of "minimiz[ing] the appearance of pores, disguis[ing] wrinkles" and can even "smooth and brighten skin." I mean, what more could you ask for?
This BB cream can cover anything with just the smallest amount of cream. I love that it isn't completely heavy and still manages to get everything that needs to be taken care of. The SPF that is included in the product is also a definite bonus point, as sun protection is essential!
The smooth texture it creates is everything, and makes the perfect canvas to apply some color. This also evened out my skintone really nicely and didn't feel cakey at all. I love to apply this onto my face with my fingers, and gently pat it on. It also applies incredibly well with a brush as well.
This product is 100% vegan and cruelty-free, and I love knowing that I'm applying something truly good to my face. I tend to be more cautious about what I'm applying to my skin, and with Jane Iredale, I always know it'll be clean.
Not sure which shade to pick? Jane Iredale's got you covered- no pun intended! Discover your perfect color match with Jane Iredale's Foundation Finder Quiz.
Brighten Your Eyes: The Silkiest Concealer
I just need to say this: Jane Iredale's newest concealer is a true lifesaver, and if there's a cover-up magic product one should absolutely have, it's this one. This super silky concealer is so lightweight that you'll forget it's even there, and it's so easy to apply it on.
Shop the Enlighten Plus™ Under-eye Concealer here.
Coming in 5 full-coverage shades, Jane Iredale has curated tones for everyone. The Enlighten Plus™ Under-eye Concealer offers great coverage to where it'll cover the darkest of dark circles- no joke!
Sometimes, when we're under the amount of sleep we need or are just really, really tired, we all need a little help. This concealer will magically erase all of the dullness and make your eye area completely brighten. Puffy eyes are literally the definition of morning disasters- but this concealer actually makes it look well-rested and controlled.
From medium to full coverage, the formula is made to be buildable, so you can apply to however you like it. It's so easy to put on, even some dabs with fingertips will do! This concealer also offers sun protection- broad spectrum (UVA/UVB)- sun safety is important!
Having trouble with caking and creasing with undereye concealers? No problem with this one. You can smile all you want, and the concealer will stay put, just the way you want it. All the fine lines by the eyes are also smoothed out, creating an even texture.
Jane Iredale also launched a new look to this concealer, which features "cooling, antimicrobial stainless steel applicator" for those puffy morning days and to chill your eyes out to bring on the day.
The overall design of the concealer is not only neat, but practical too. As Jane Iredale writes, the "curved design contours to the eye for smooth application"- and I can attest that it's 100% true. The applicator's curves fit perfectly under my eyes to give it the flawless coverage it needed. The pump release also allowed me to allocate the amounts of concealer to apply under my eyes, making buildable layers easy!
Long, Defined Lashes? Yes, Please!
The Longest Lash Thickening and Lengthening Mascara is very well named because that's exactly what it is. This mascara comes in the neatest squeezable tube and has a plump, feathery brush that is capable of catching every eyelash.
Shop the Longest Lash Thickening and Lengthening Mascara here.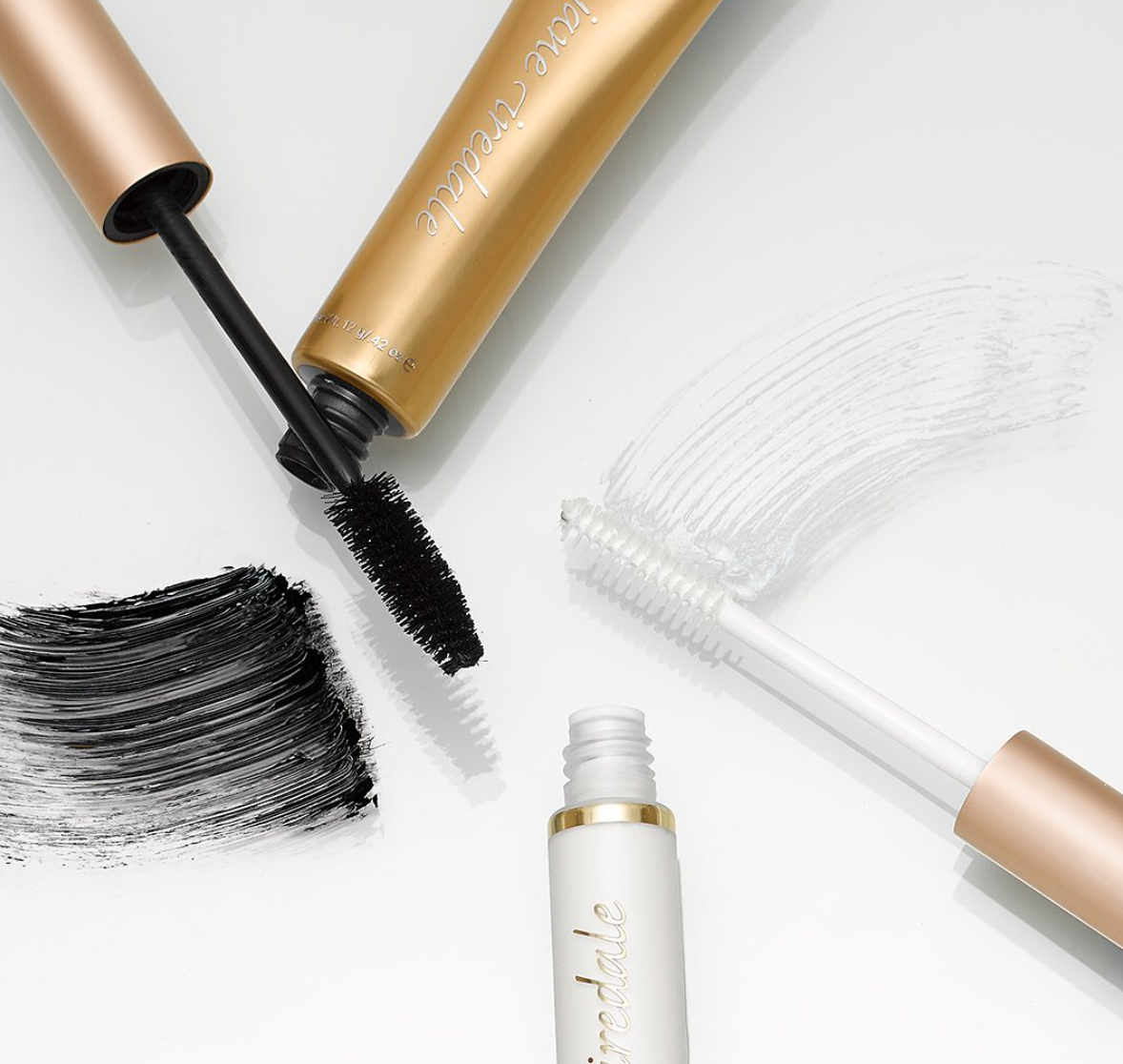 This lash is all about creating long, thick lashes in a natural way. This truly makes your lashes look amazing without making it too obvious, which I really liked. The Longest Lash doesn't make your lashes look like falsies, but rather more natural-looking lashes.
The brush is of high-quality, jumbo-sized hollow fiber, and the thick wand is a convenient length that allows you to easily brush up on the lashes. This mascara is "formulated with triple-length Cellulose Fibers that contribute to the appearance of extra length and thickness" and really amps up on the length.
Also, did you know? This mascara can actually reduce splitting and breaking! Too often to count, mascara can lead to broken lashes that get left in an even worse state after removing the mascara- but with Jane Iredale, your lashes are left looking and remaining their best.
I loved that the mascara didn't leave any traces under or on my eyes and didn't make me feel like I had "raccoon eyes", which was definitely a plus.
This Is The Way To Prep Your Skin
Before you put on all your favorite Jane Iredale makeup, primer should go first! This allows for the makeup to more seamlessly be applied onto your face, and helps ensure it stays on longer.
Not only that, Jane Iredale's Smooth Affair® Brightening Face Primer can "minimize the appearance of pores and fine lines while bringing out your natural radiance." I put that to the test, and let me tell you- this statement is a total fact!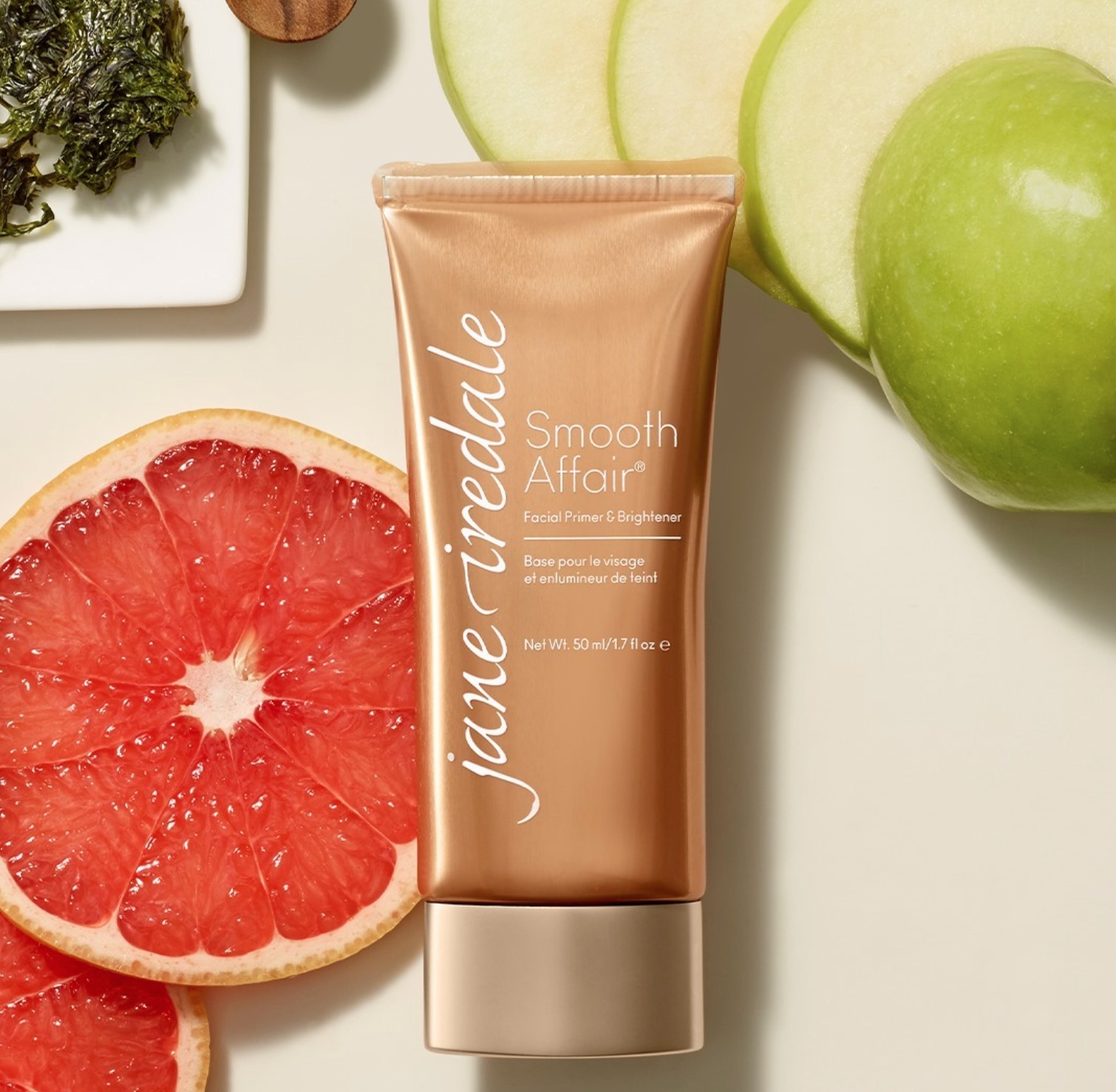 Shop the Smooth Affair® Brightening Face Primer here.
This primer is so hydrating that it makes your skin feel absolutely smooth and alive. While it's "quenching" your skin, it also "helps the skin to hold on to more of its own moisture" so it doesn't feel dry when all the makeup is on- which is actually quite common, making this primer more essential.
I love that this makes my skin feel completely smooth without any odd texture, and totally evens it all out to make a nice base for all my makeip. It also makes my skin look brighter than ever and feels very hydrating.
This lightweight primer also smells amazing and is a total professional at making complexions look toned and even.
How To Illuminate And Make Your Skin Glow
It's official: I am a total fan of this gorgeous, hydrating primer. I love it because of the way my skin is totally glowing, and this primer simply does wonders and makes your skin look radiant.
Jane Iredale's newly launched Smooth Affair® Illuminating Glow Face Primer is the master of making your skin have the "glowing, blurred" effect with the perfect prior touch up to follow up with makeup.
Shop the Smooth Affair® Illuminating Glow Face Primer here.
Not only does this primer completely smooth over my face (goodbye, unwanted texture!) to make the perfect base for foundation to follow, it really illuminates my face. I look glowing, and like I've been sunkissed- and this primer is truly magic. It's not too shiny, and has just the right amount of radiance.
This also has the effects of visibly reducing the appearance of pores and the pesky fine lines, and makes your skin have that "subtle pearl finish" look. This primer isn't kidding around, and makes my makeup go on the smoothest I've ever seen!
Plus, hydration is key with this primer. It "hydrates and locks in moisture with Hyaluronic Acid"- your favorite ingredient when it comes to retaining moisture and keeping your skin happy and hydrated. "Wear as standalone skincare or under makeup for more staying power," advises Jane Iredale.
Bronze It Up! Time To Contour
Conturing is definitely a must in the steps of a makeup routine, and the So Bronze is definitely a huge favorite of mine. This powder is so easy to apply, and makes you look so sunkissed and simply radiant.
Shop the So-Bronze® Bronzing Powder here.
The colors are natural and makes your makeup truly complete. I love that it's subtle and has the perfect combination of the bronze and sparkles, making you look illuminating. The bronzer shade is not harsh at all, so it definitely looks more natural.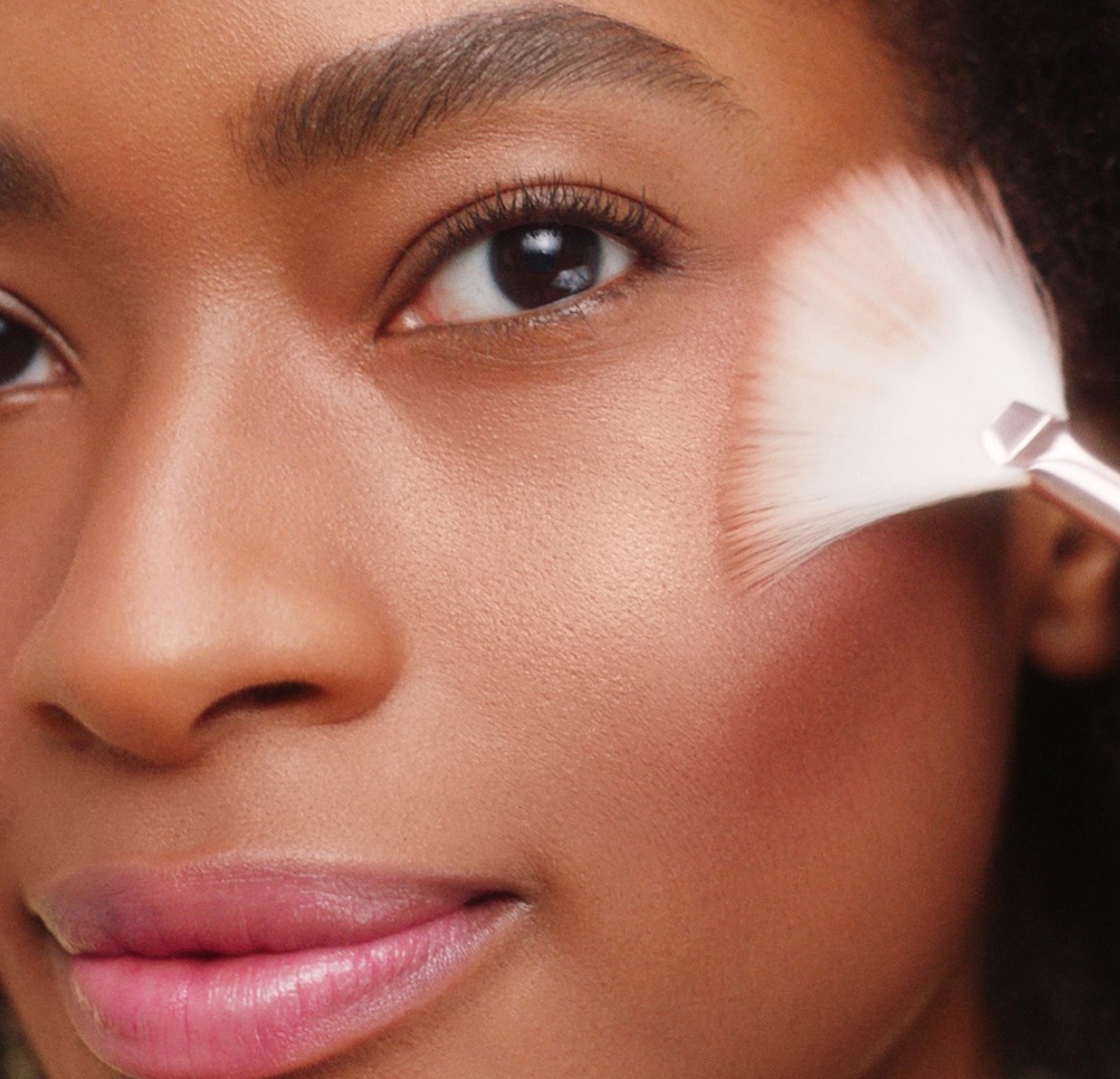 The slight shimmer added with the warm tones of the blush adds beautiful color to your cheeks. I mean, you could even use it as a blush if you wanted to! I love that the bronzer really stays on and that the colors are so delightful.
The So Bronze comes with a silver, mirrored Refillable Compact, and refills available.
Not sure how to apply the bronzer? Jane Iredale instructs, "Apply with White Fan Brush on cheeks, nose, chin and forehead for a sun-kissed look. To refill, gently insert a straightened paper clip into the small hole on the underside of the compact to remove old refill and replace with new refill."
Blushing And Glowing
Nobody does multitasking better than the Glow Time™ Blush Stick. This blush stick is perfect to swipe on lips, cheeks, and anywhere else to create the perfect glowing look and a tint of color.
Shop the Glow Time™ Blush Stick here.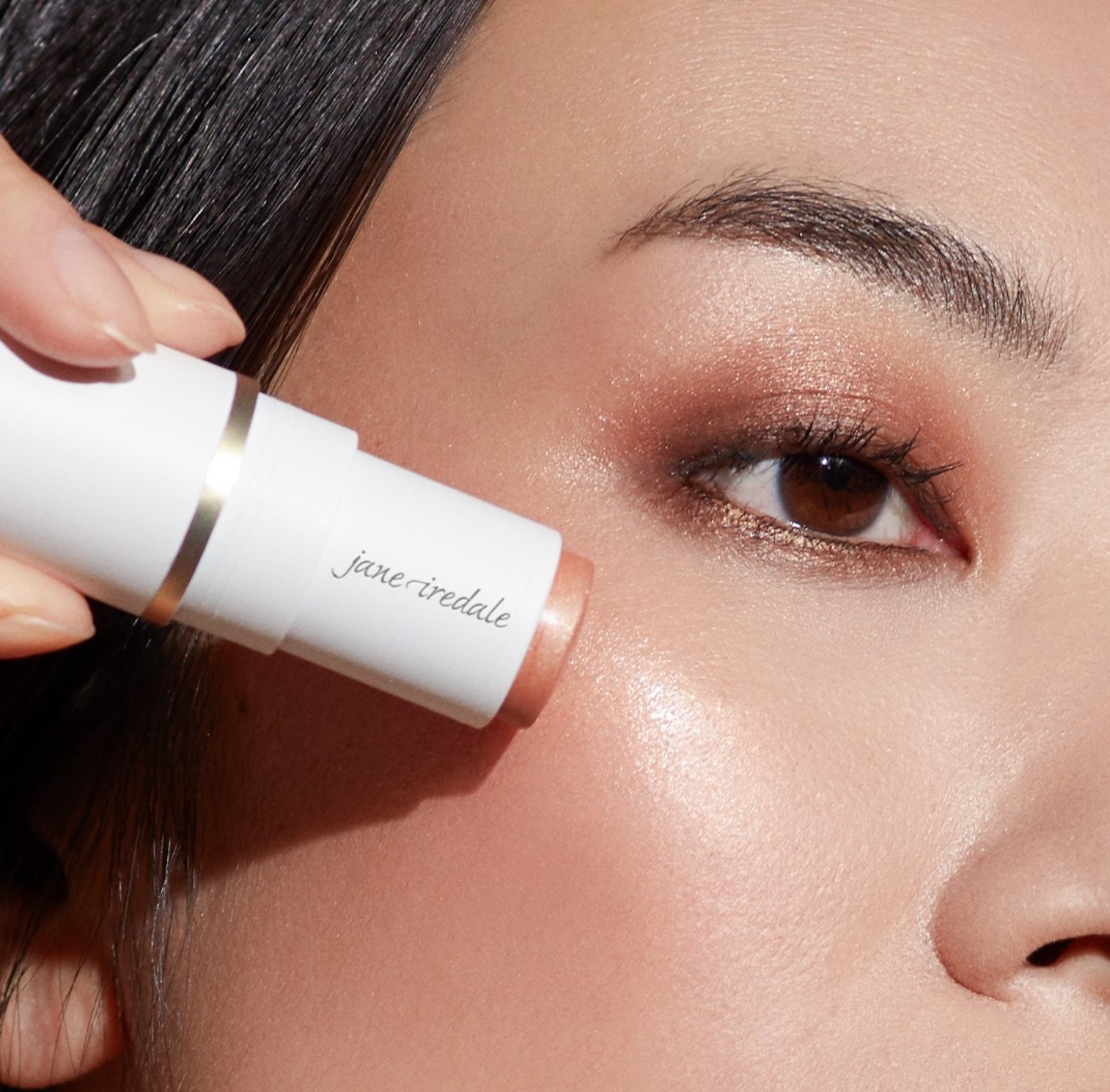 Shimmer is what this blush does best, aside from the dreamy hues of pink perfect to lightly dab across your cheeks. I love the "lit-from-within glow" effect that this blush has, and it really makes it look natural and like I've spent some beautiful times outdoors!
This blush stick has a formula that is easy to build up on the strongness of the blush colors, and the tint is very easy to blend in. It's honestly so ideal to carry around to touch up whenever needed, and the way it's so easy to apply makes it truly the best.
The blush is very creamy, and doesn't feel greasy at all. With Jojoba Seed Oil added for hydration, this also has the marvelous effect of smoothing out skin.
The Glow Time™ Blush Stick comes in five colors. The Enchanted is a soft pink-brown that has the prettiest golden touch. The Aura is a guava color with almost reddish-nude tones. Ethereal is like a dusty rose pink with sparkles, and Glorious is a chesnut red with gold shimmers. The Mist is a summery pink that is lighthearted and airy.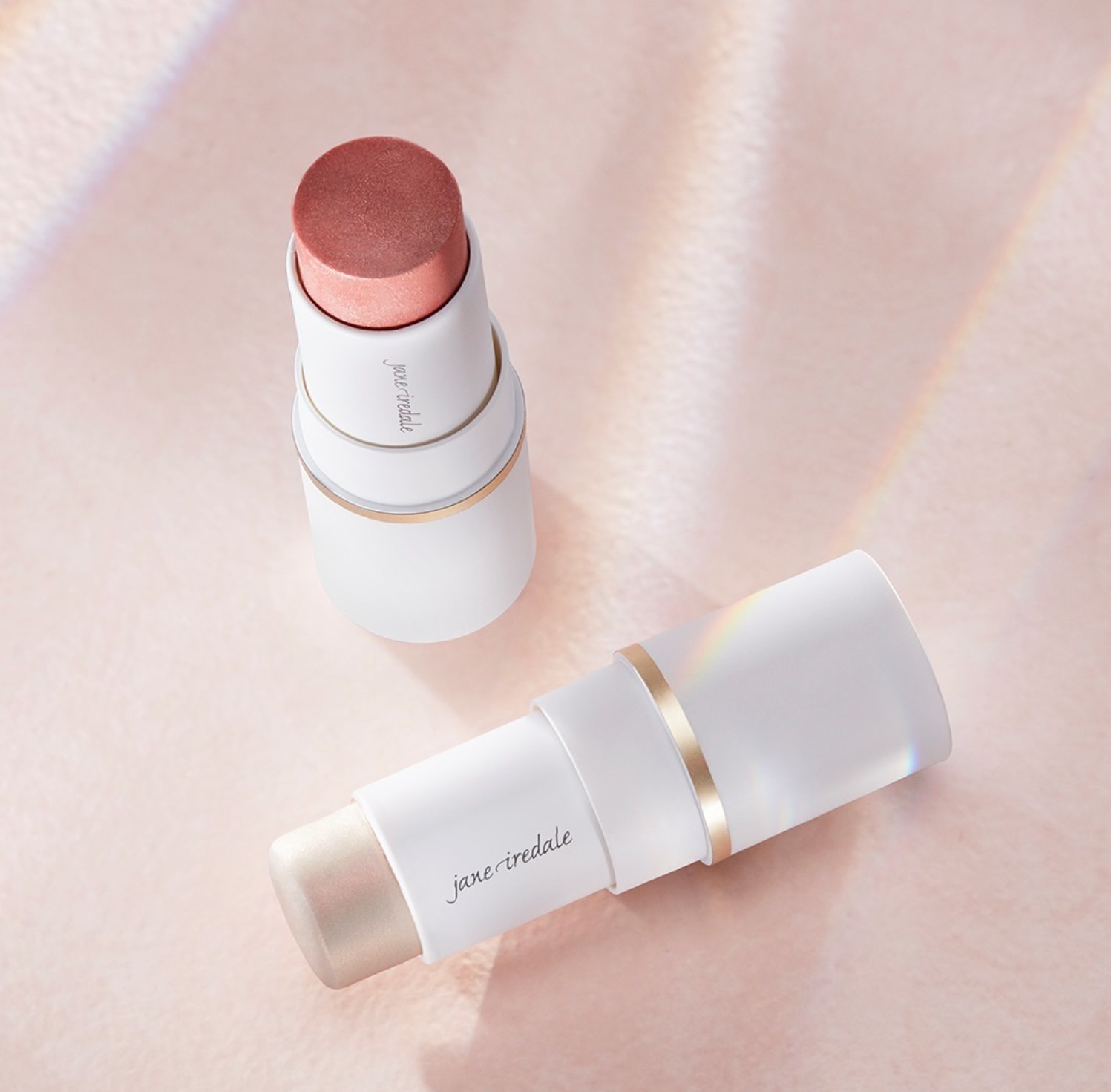 Highlight On The go: Summer Shimmer
The perfect companion for your blush sticks, the Glow Time™ Highlighter Stick is perfect for summer but also year-round. With its easy application and creamy formula, this is perfect to carry on the go.
Shop the Glow Time™ Highlighter Stick here.
View this post on Instagram
This multitasking highlighter stick is perfect to swipe across your features and the blendable formula creates the prettiest glow ever. I'm not even exaggerating- this highlighter makes you feel like a princess! I don't think I was a huge highlighter person, but this highlighter has changed me; it's really that gorgeous.
I love the pearl finish it has, and the colors are just simply so elegant. I love how natural it looks, and the streak-free application ensures it really is blended into your skin nicely.
My two favorite highliter colors are Eclipse and Cosmos; Eclipse is a golden sheen with subtle shimmers, and the Cosmos is a pearly pink that airy and light.
Matte Lips Are The Way To Go
These liquid lipsticks are probably the cutest ever, and their vibrant colors are not to go unnoticed. These beyond matte finishes and vivid colors are absolutely attention-grabbing, and the Beyond Matte™ Lip Fixation Lip Stain is definitely a look!
Shop the Beyond Matte™ Lip Fixation Lip Stain here.
These intense colors are bright and are simply powerful. These matte lips are here to stay for the long run- these "ultra-long-lasting color" can last "without feathering."
With the addition of plant-based oils that can condition the lips, the Beyond Matte™ Lip Fixation Lip Stain also protects your lips. Which is always great, because healthy, plump lips are always good!
With the best scent ever of sublime flavor from Tahitian Vanilla, I am totally raving about these lipsticks. With an "optimized ergonomic applicator for precise application," putting on these lipsticks is not hard to do at all and stays put so incredibly well.
The compact sizes are adorable and are perfect to slip into your purse so you can carry them with you wherever you go!
I simply just love these colors- they are so bold and aren't shy to make a statement. The Muse is a pretty nude pink, almost mauve- and the Captivate is a plum berry shade. The Indulge is a chocolate-brown that's deep, and the Entranced is a gorgeous plum brown. Not to be missed, the Infatuation is a bright captivating coral red.
Keep Up
Be sure to follow @janeiredale on Instagram. Speaking of which, their Summer Refresh giveaway is live right now on Instagram and ends July 31st. Be sure to enter for a chance to win $500 worth of Jane Iredale!
View this post on Instagram
Jane Iredale is also on other social media platforms, such as Twitter, YouTube, and Pinterest. Be sure to keep up with our new favorite beauty brand!