A quick PSA: if you love the dewy, clear feel of healthy skin and that gorgeous, airy scent of skincare, you're about to be obsessed with Saturday. Not just the weekend, but specifically, Saturday Skin.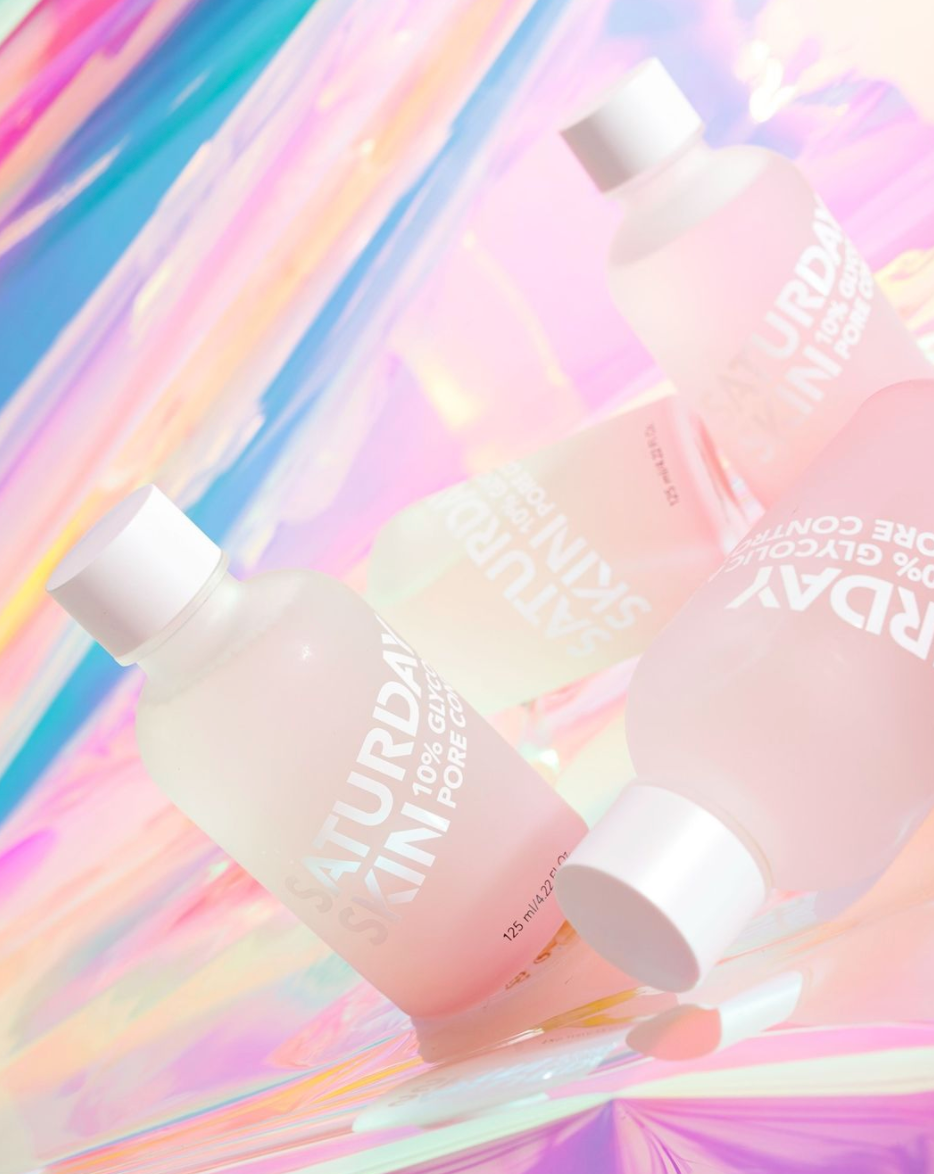 Saturday Skin is not only meant for that specific day of the week but is also perfect for everyday use for that fresh, oh-so-sweet feeling.
shop Saturday Skin at saturdayskin.com
The Real Clean Beauty
"Clean Beauty" is a term that's been used pretty widely, but Saturday Skin truly means it when they say all of their ingredients are formulated with care and cleanliness in mind.
"We won't ever use parabens, sulfates, synthetic colors, or fragrances," promises the brand, "We are also celebrating being Clean Beauty Certified at Sephora!"
We are inspired by you… we connect and engage with you to turn ideas into innovation and are driven by real results. Working closely with our team of experts, each ingredient is carefully selected in our formulas to also reflect the delicate balance needed to de-stress even the most sensitive skin.

The collection is a recipe for radiant, rested skin—like the perfect Saturday, time slows down and your face lights up.

-Saturday Skin
Superfood-Packed Bursts
Want to know a secret to keeping your skin happy and healthy? Feed it some superfood!
There is no better superfood for your skin than the combination of carrot and other ingredients such as niacinamide, ceramides, lipids, and more. This nutrient-overload cream is here for healthy skin, hydration, and youthful tone and texture.
To shop the carrot + niacinamide moisturizing cream, click here.
I am so amazed by how lightweight yet thick this cream is, and it never fails to completely moisturize my skin and leave it feeling hydrated. Just a small tap of the cream left my skin glowing, and all the dryness was gone- just like that!
The cream has a nice consistency that doesn't grease up your skin, yet still coats it nicely to give it that full-on moisture. It absorbs nicely as well without leaving residue.
View this post on Instagram
"This ultra-moisturizing cream is packed with superfood extracts from carrots, combined with ceramides and lipids that help to protect your skin's appearance from drying environmental and digital exposure," says Saturday Skin, "(Think blue light glasses for your skin!)"
"Three extracts from the carrot help with the look of skin's tone and texture. Niacinamide works to improve skin's moisture barrier, while Centella Asiatica extract assists with the appearance of healthier-looking skin overall."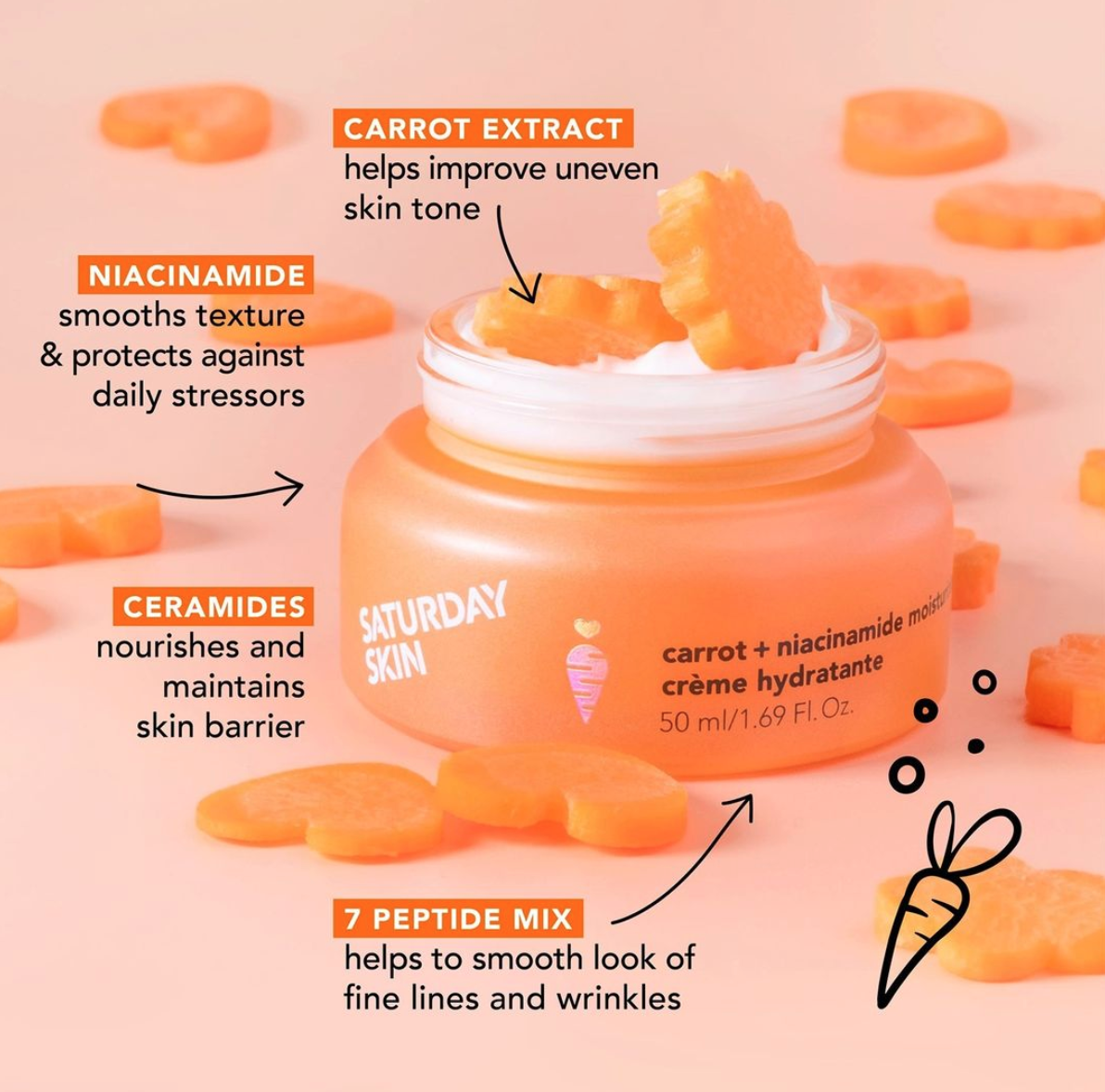 Carrot Extracts: Antioxidant-rich and promote visibly brighter and firmer-looking skin

Niacinamide: Powerhouse ingredient that improves skin tone and texture for smoother, clearer-looking skin

Ceramides & Lipids: Essential for nourishing and protecting skin's natural barrier—leaving skin visibly healthier and hydrated over time

Centella Asiatica extract (CICA): Known to have properties that visibly assists in the appearance of a clear, balanced skin complexion
I love how it smells like nature- nothing artificial, nothing too strong nor too light, either. It's a perfect balance, just like the cream's texture.
I am seeing some serious results with this cream, and I am completely hooked. This newest product from Saturday Skin is definitely a favorite, and I am officially a fan. This cream is here for some serious glow!
Wake Up With Yuzu
Waking up with blurry, puffy, and dull eyes is never fun. With Saturday Skin's newest yuzu fruit-infused eye cream, all of those issues will be gone quickly, leaving you with the brightest, wide-awake eyes that actually make it look like you got a good beauty sleep.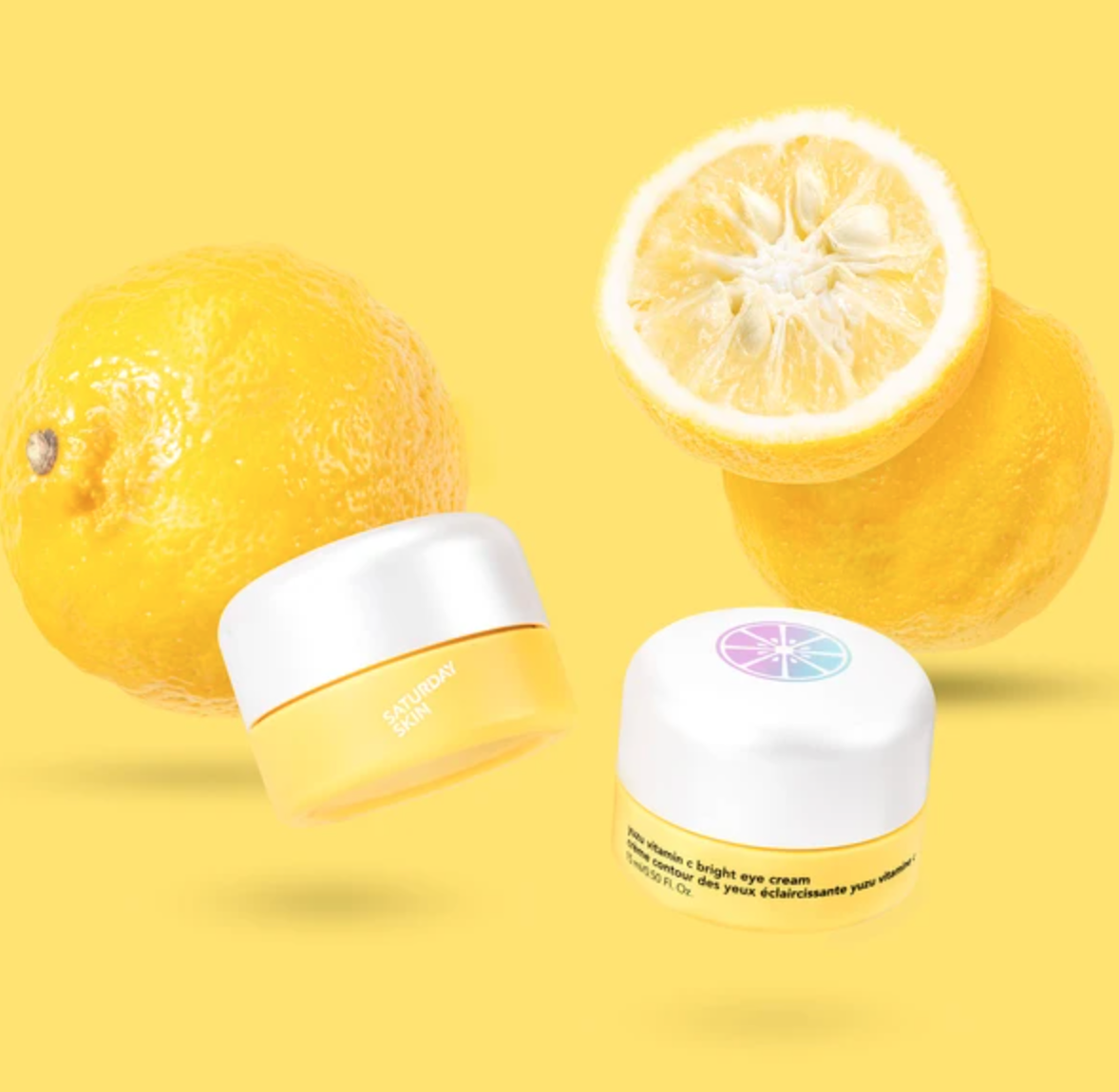 As a huge eye cream fan, I have to say, I am seriously obsessed with this one. Don't sleep on it!
To shop the Yuzu Vitamin C Bright Eye Cream, click here.
This eye cream is hydrating and actually erases the tiredness away from your eyes. The buttery feel of the eye cream applies silky smooth, and even makes for a great base for applying concealer underneath!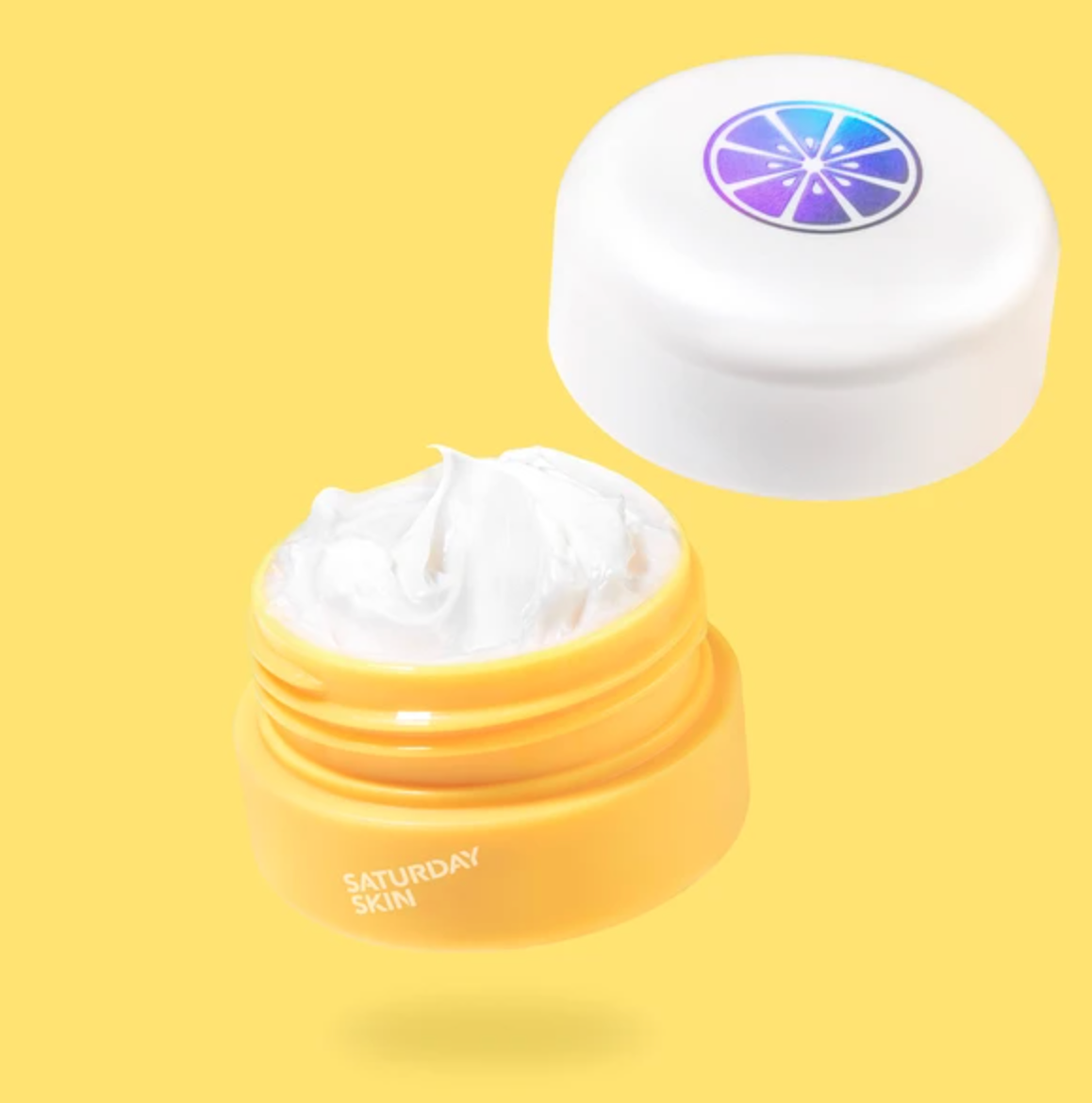 It absorbs quickly and works quickly, too. I love how it doesn't leave any residue, making it easy to go about my day.
"This buttery eye cream will melt into your skin with an infusion of the yuzu fruit, which delivers 3x the Vitamin C than any other citrus," says Saturday Skin, "Combined with targeted ingredients such as the Active Vital Complex and Niacinamide, it will help improve moisture retention, hydrate, and blur the appearance of fine lines around the delicate eye area to reveal smoother and brighter-looking eyes."
View this post on Instagram
You may be wondering what a yuzu fruit does- and let me tell you, it does wonders! Along with smelling good, Saturday Skin combines powerful ingredients to create a safe, gentle eye cream that zaps away the puffiness.
Yuzu: Delivers powerful antioxidants and 3x the vitamins to protect skin from daily stressors and enhance visible radiance

Niacinamide: Minimizes the look of pores and improves uneven tone and texture

Active Vital Complex: contains 10% humectant to draw and seal moisture in, while a plant-based aqua filler and panthenol work to increase moisture retention overall for suppler, smoother skin.
I've got to say, this eye cream is definitely a five-star. Saturday Skin definitely knows how to work the yuzu!
Water Cream is Actually Life-Changing
Dry skin is the absolute worst, and as we all probably know, the best way to combat that is with moisturizer. However, this raises the question of which moisturizer is the best one- and let me tell you, the water cream is a total game-changer.
To shop the Waterfall Glacier Water Cream, click here.
The Waterfall Glacier Water Cream is not just your regular moisturizer. It's a thick, dense formula that seriously locks in hydration. It feels almost like a gel moisturizer!
At first glance, it was love at first sight. This water cream has the best, thick swirl ever, and I just know that this will perform magic when wintertime comes around.
"This anti-aging glacier water cream delivers mineral-rich moisture while protecting skin from free radicals; a fusion of ferments, amino acids, and plant extracts help calm skin while boosting vitality and suppleness," says Saturday Skin. "Hydrating Iceland Moss extract helps to soothe dry skin while revealing radiance."
Sounds fancy, right? The key to this water cream's magic is all in the ingredients.
Alaska Glacier Water: Mineral-rich water protects skin and visibly hydrates

Xpertmoist: A fusion of ferment extract and amino acids that shields skin while improving skin vitality

Iceland Moss: Calms and reduces the appearance of redness
Apply a nice goop of the water gel-cream onto your skin, and your skin will feel immediately nourished. I feel like my skin is so much calmer now, and it also feels smoother, too.
The water cream is especially nice to apply after cleansing to prevent drying out your skin. I'm definitely adding this to my everyday routine now!
To use the Waterfall Glacier Water Cream, Saturday Skin suggests: "Place moisturizer into the palm of your hand. Using all four fingers, apply in an outward circular motion tapping the moisturizer into skin."
Sleep Tight & Have Better Skin Overnight
This face mask features our favorite ingredient- yuzu! Bouncy and like jelly, this Yuzu Vitamin C Sleep Mask will get that super soft, hydrated skin overnight. Talk about beauty sleep!
To shop the Yuzu Vitamin C Sleep Mask, click here.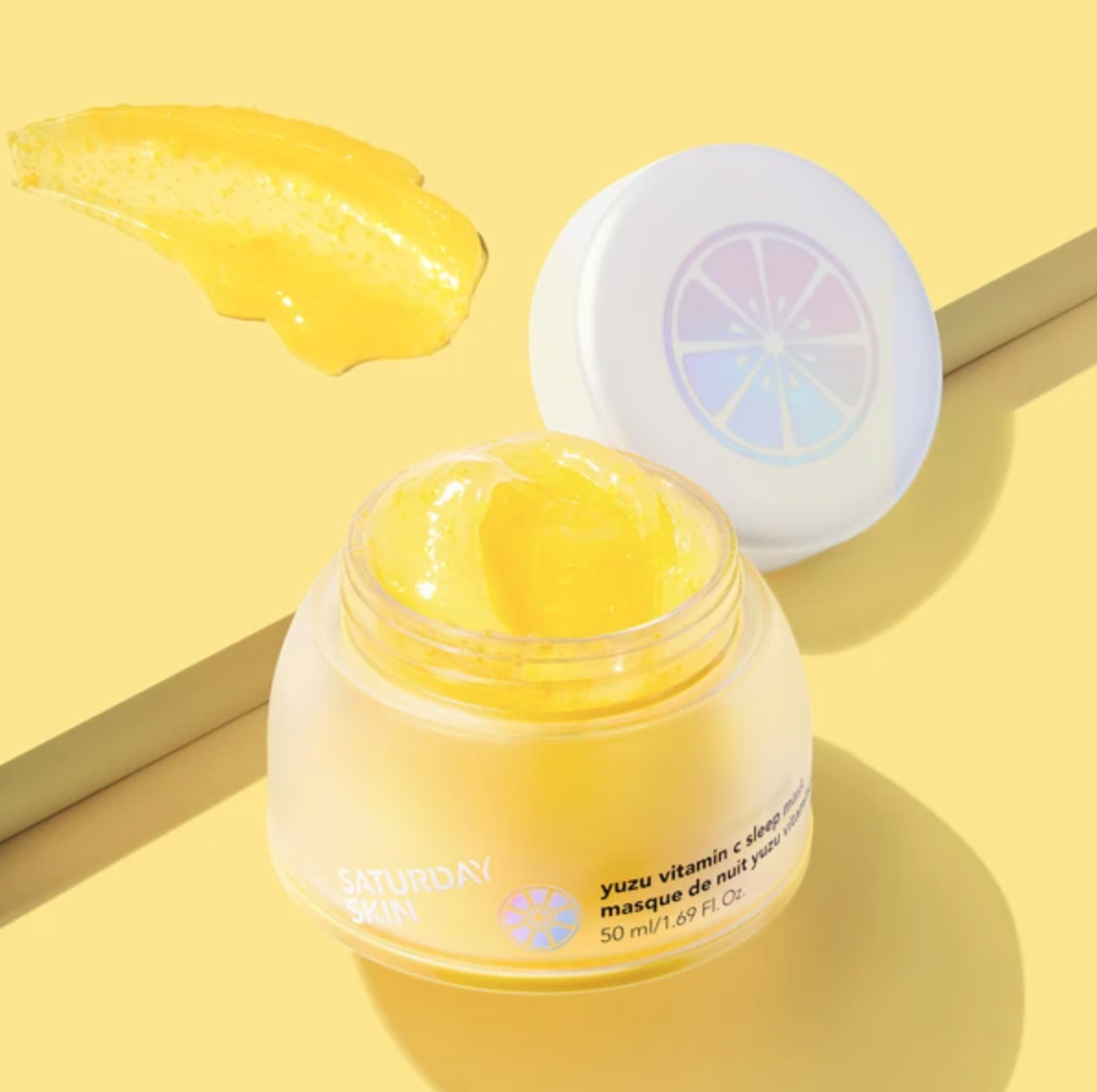 "This unique jelly-textured mask infuses your skin with yuzu, which contains three times more Vitamin C than any other citrus," Saturday Skin informs us.
I knew this had to be completely golden- from the color to the results- and I was not disappointed at all. After using, my skin was glowing and radiant- all through the power of the ingredients.
Even with slightly sensitive skin, I feel as though the yuzu has thoroughly worked its magic on my face. My skin feels so much smoother, and the mask has helped with the texture. I'm also noticing a shift in how my skin is much more hydrated.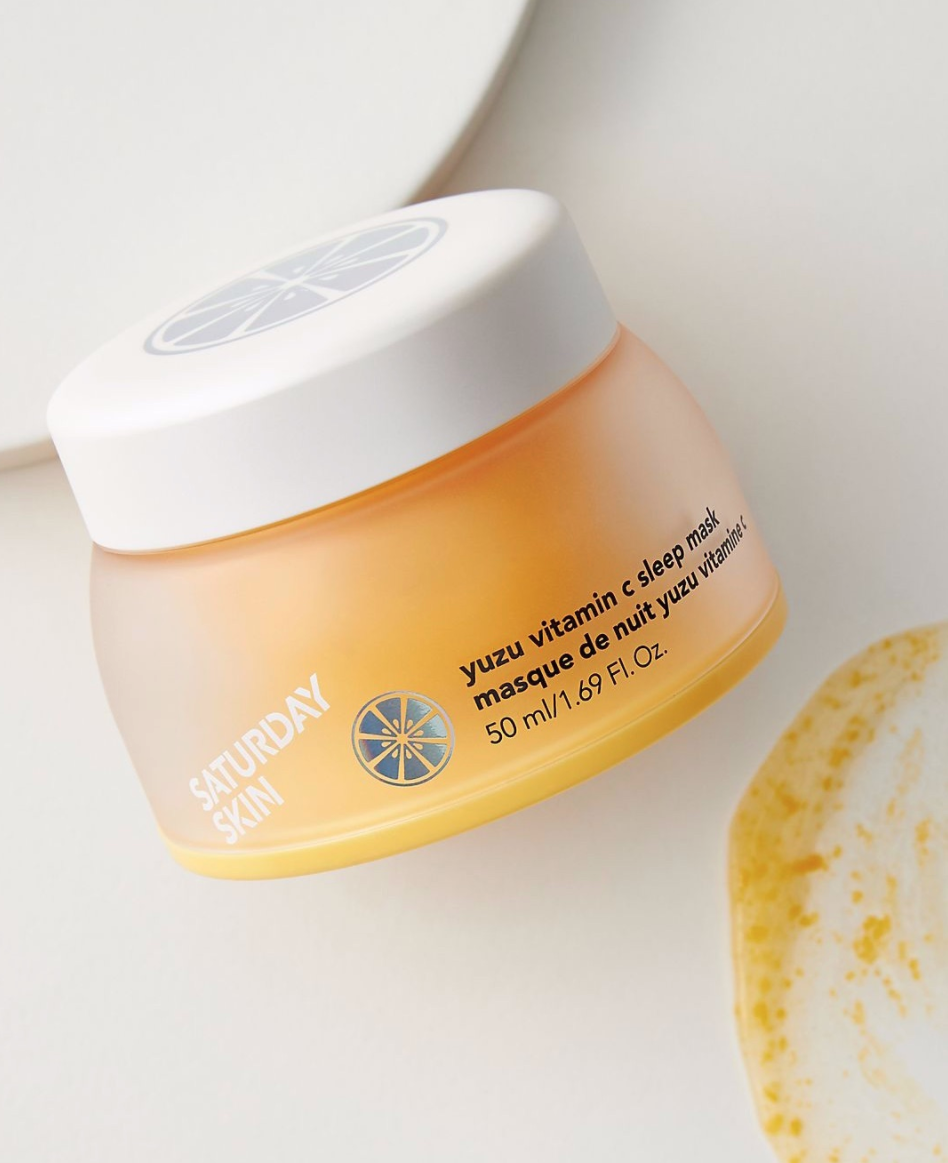 Plus, the gorgeous yuzu scent is simply delightful. Everything about it feels so nice on the skin!
Yuzu: Delivers powerful antioxidants and vitamins to protect skin from daily stressors and enhance visible radiance

Niacinamide: Minimizes the look of pores and improves uneven tone and texture

Retinol: Smooths and refines the appearance of skin's texture while visibly enhancing radiance and addressing signs of aging
View this post on Instagram
"It works overnight to soothe skin, support better barrier function, and improve dryness so your skin feels hydrated, supple, and smoother. This lightweight mask also targets signs of aging, dullness, pores and stress," says Saturday Skin.
To use the Sleep Mask, "Apply after moisturizer. Leave on overnight & may be used 3-5 times a week."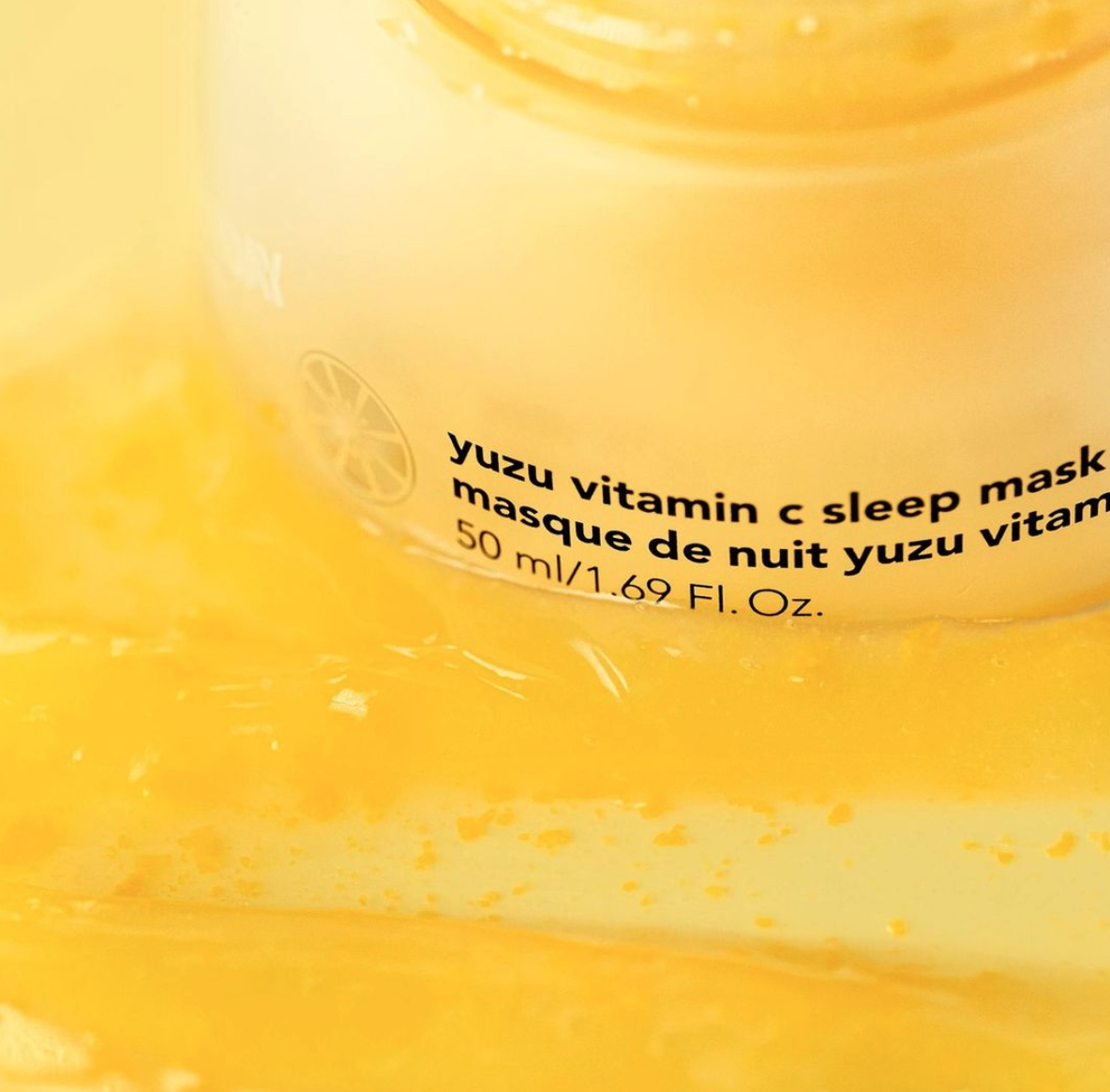 Worried that the sleep mask will get everywhere will you sleep? Not to worry- this mask isn't greasy and doesn't leave any sticky residue. You're set to go get that glowing skin!
Rub Away The Bad
If you're struggling with too-big pores, dull/uneven skin, texture, or blemishes, you're in the right place. Rub-A-Dub will quite literally remove your skin problems with a gentle peel gel formula with cleansing and calming properties.
To shop the Rub-A-Dub Refining Peel Gel, click here.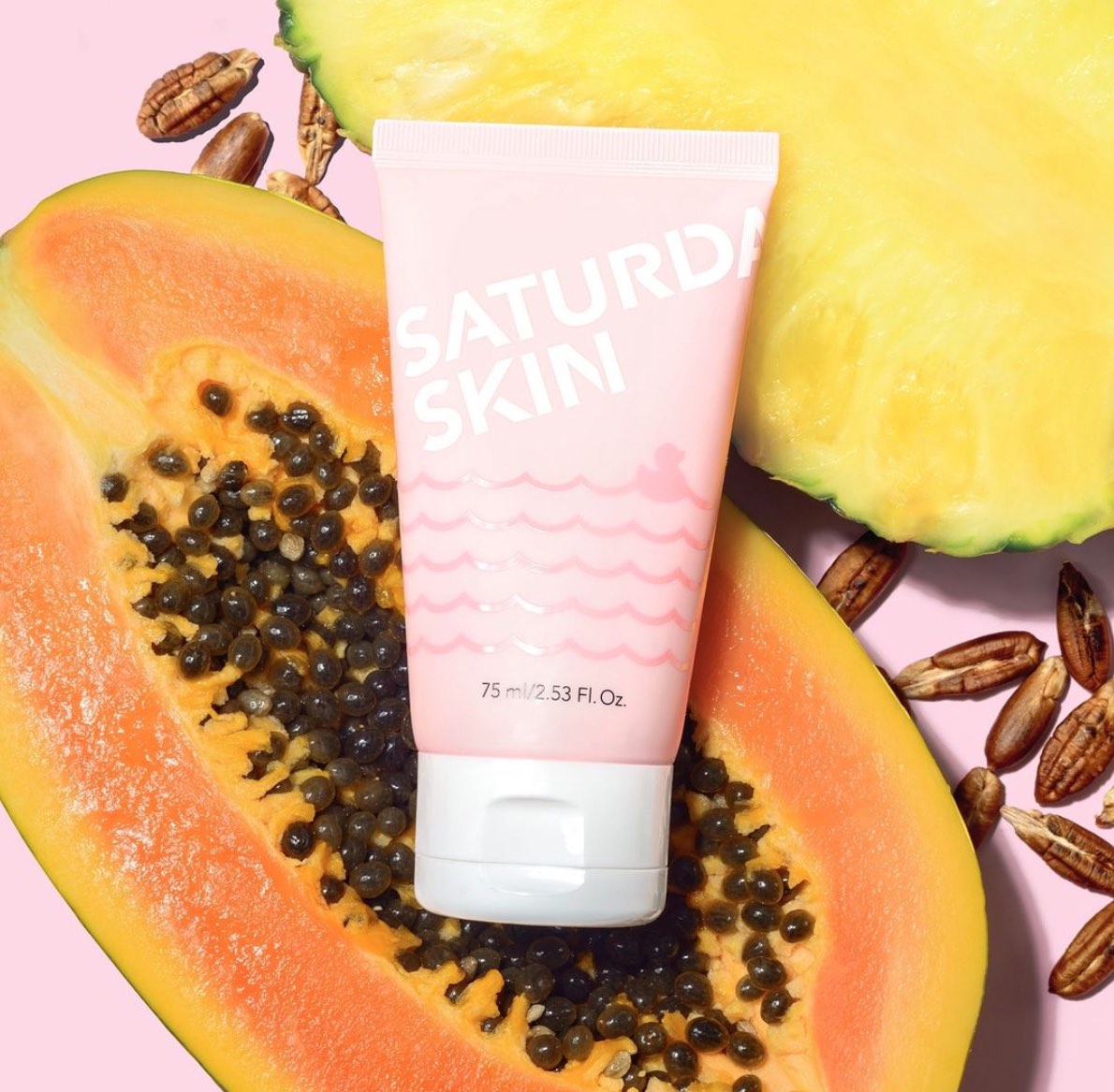 I'll be honest- I tend to be a bit particular about exfoliating, but to put it simply, Rub-A-Dub really does work without making your face feel raw and stripped! It's not harsh at all and is very gentle on your face.
Let me tell you- this peel gel has left me with absolutely glowing skin. I definitely can feel how my face is so much cleaner after removing all the dirt and impurities. My skin feels so much smoother afterward, and it's honestly like magic.
I also really love how this is not a very harsh exfoliant. As mentioned above, exfoliating can be a picky topic when choosing the right exfoliator- but without a doubt, the Rub-A-Dub works wonderfully, and works effectively with sensitive skin as well.
"This refining peel gel gently cleanses skin and improves dullness with natural fruit enzymes. Natural cellulose lifts and removes impurities while aloe extract soothes the skin," says Saturday Skin.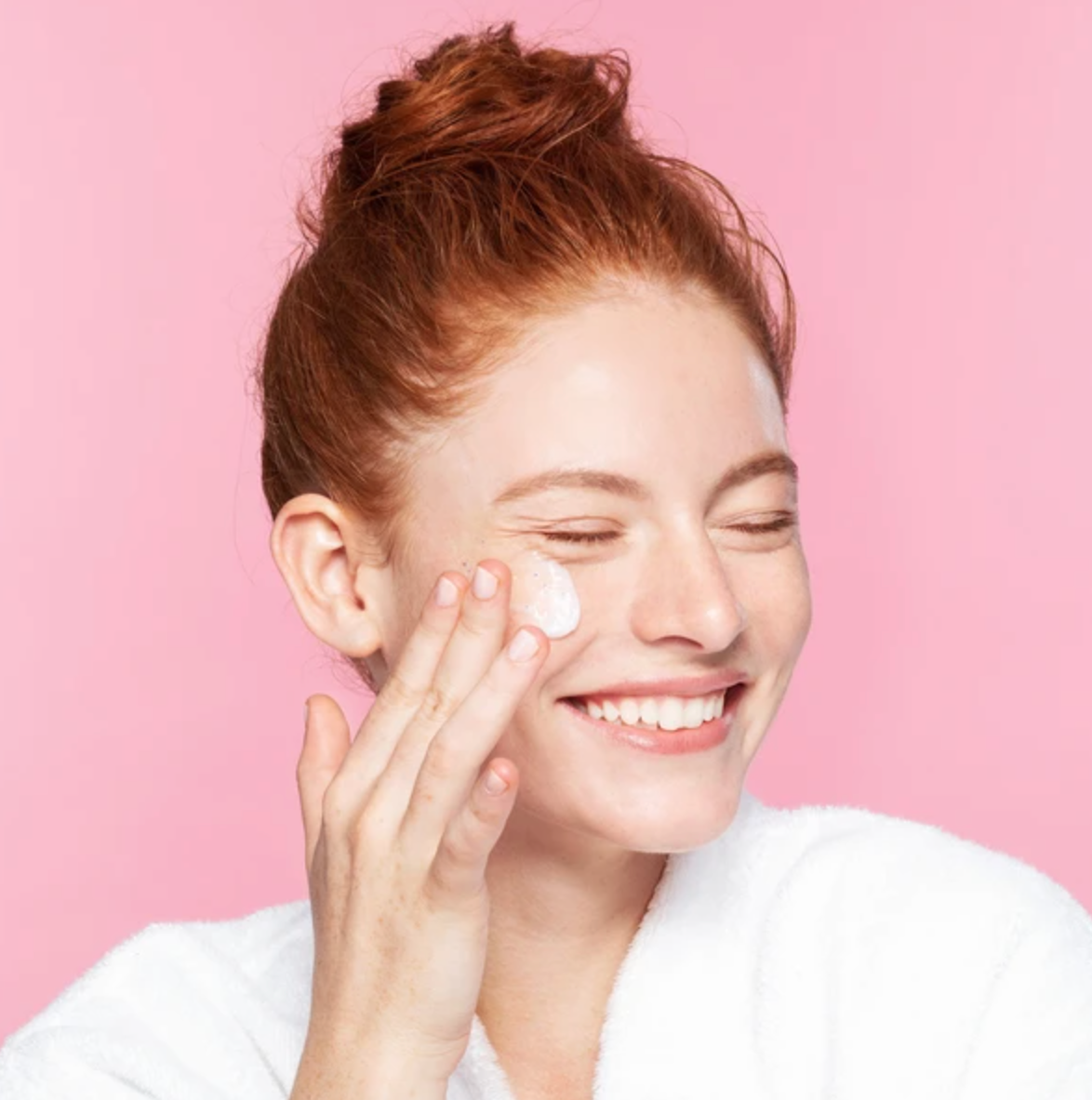 Wondering what's inside the mask? Let's take a look:
Papain (Papaya): Promotes the look of smoother, brighter skin due to its antioxidant-rich properties

Bromelian (Pineapple): Assists in gentle exfoliation

Aloe Barbadensis Leaf Polysccharides: Helps to calm and nurture skin's appearance
Infused with papaya, this mask smells oh-so-good. Simply putting on this gel will instantly lift your mood- that's what Saturday Skin is all about!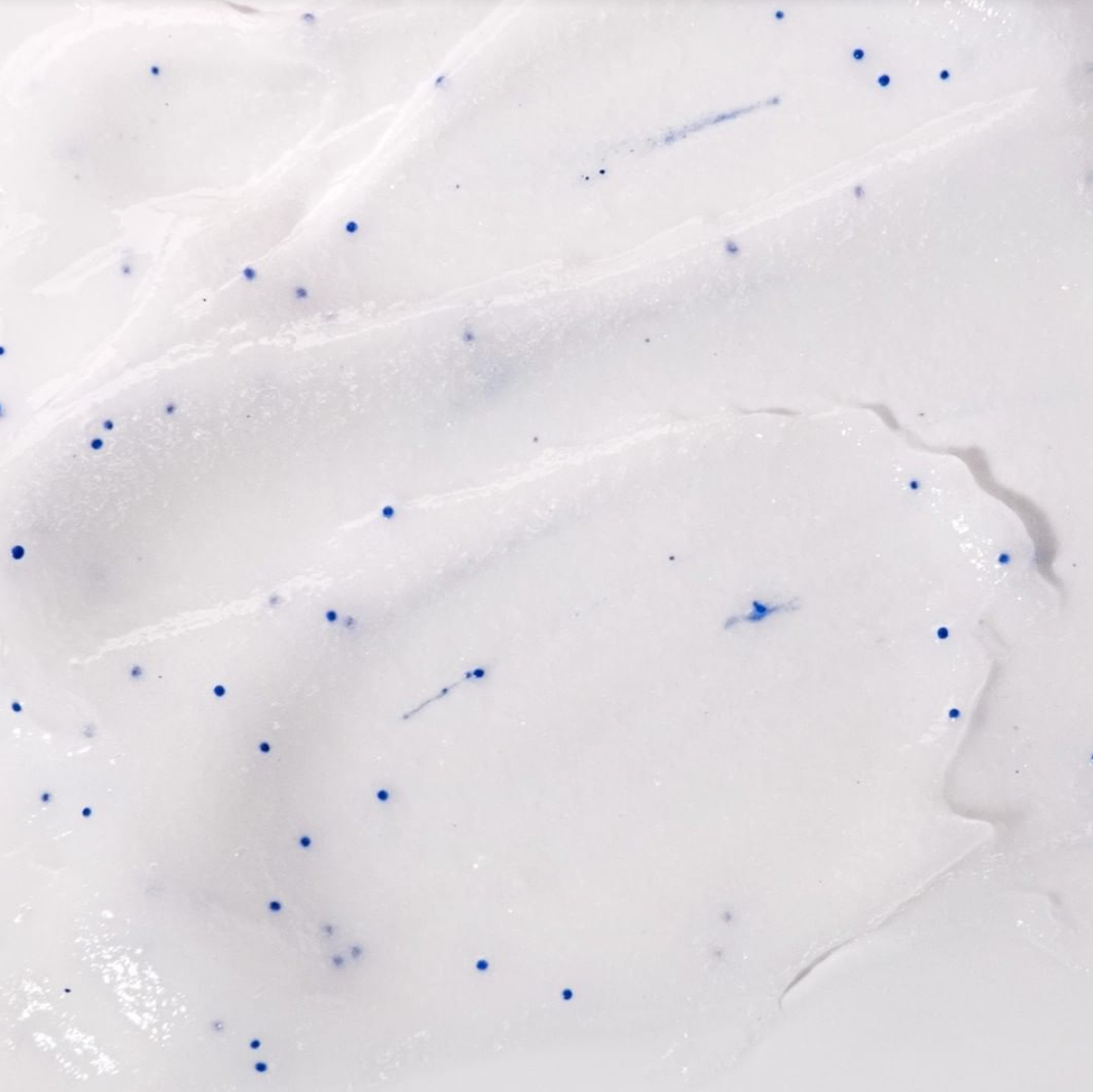 I am also definitely a fan of the cool speckled texture. I mean, how cute does it look? A fancy, non-boring gel? Yes, please!
To use Rub-A-Dub, "Cleanse and then pat dry your face. Gently apply to the face and rub in circular motions for one minute. Rinse clean with warm water. May be used once or twice a week."
Smooth Out That Skin
If you're not already incorporating toner into your skincare routine, this is your sign to start. Designed for reducing those pesky pores, the Pore Clarifying Toner is perfect for smoother, even skin!
To shop the Pore Clarifying Toner, click here.
"This Pore Clarifying Toner helps to smooth and refine your skin's appearance with an effective dose of 10% Glycolic Acid. Our Pore Control Complex targets pore concerns with a blend of ingredients that help improve the look of balanced, clear skin," says Saturday Skin.
After using, my skin already feels so much more evened out, and the toner also helps with hyperpigmentation. I love that this product doesn't dry out my skin! It's extremely efficient and effective in tackling its problem targets. Also, the scent is definitely a plus. I adore the sweet scent it has.
To tackle the problems of tightening and cleansing pores, dullness, and blemishes, Saturday Skin formulated the toner with the following key ingredients:
Glycolic Acid: Effectively exfoliates skin and minimizes the look of pores

Pore Control Complex: A blend of Tea Tree Oil, Witch Hazel, Red Clover; antioxidant-rich & synergistically works to balance skin while enhancing the look of the pore structure

Sodium PCA: Supports skin's natural moisture factor
To use the Pore Clarifying Toner, "Apply gently to cleansed face with a cotton pad. May be used three to five times per week. Avoid eye area. Slight tingling may be experienced. Follow up with your favorite sunscreen."
Also, do note: "Contains alpha hydroxy acid (AHA) that may increase skin's sensitivity to sun. Please wear sunscreen."
Some (Intensive) Skin Improvement
If you need some serious skin hydration, you're in the right place! Make hydrating so much easier and fun with some sheet masks.
To shop the Intense 5 Hydration Masks, click here.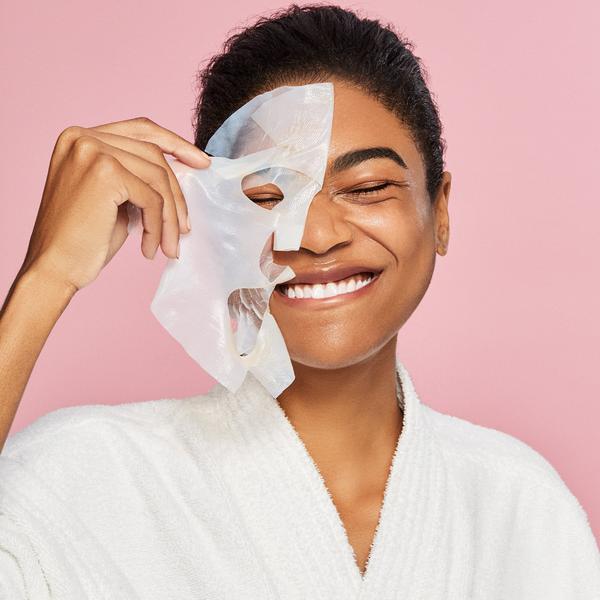 "This intense hydration mask is a cooling bio-cellulose mask saturated in saccharomyces ferment and super-charged antioxidants to help nourish and refresh skin. Hyaluronic acid replenishes moisture, while watermelon and aloe naturally hydrate your skin, resulting in a perfect facial," says Saturday Skin.
The ingredients create a super moisturizing serum that leaves a cool effect on your skin. I love how much serum was in the sheets- they were completely soaked!
I love how the sheet mask completely allows the essence to soak into the skin. My skin felt so supple after, and I couldn't recommend it enough!
Some (Spotlight) On That Glow
Want to know the secret to look like you didn't just wake up? It's the Spotlight Brightening Mask!
To shop the Spotlight 5 Brightening Masks, click here.
"This brightening mask is a cooling bio-cellulose mask saturated in bilberry, licorice, and lotus extracts which help diminish the look of a dull complexion while uncovering your natural radiance," says Saturday Skin.
Using Saccharomyces Ferment, bilberry extract, licorice extract, and more, this mask completely brightens up your face and gives you a glow that you've never experienced before.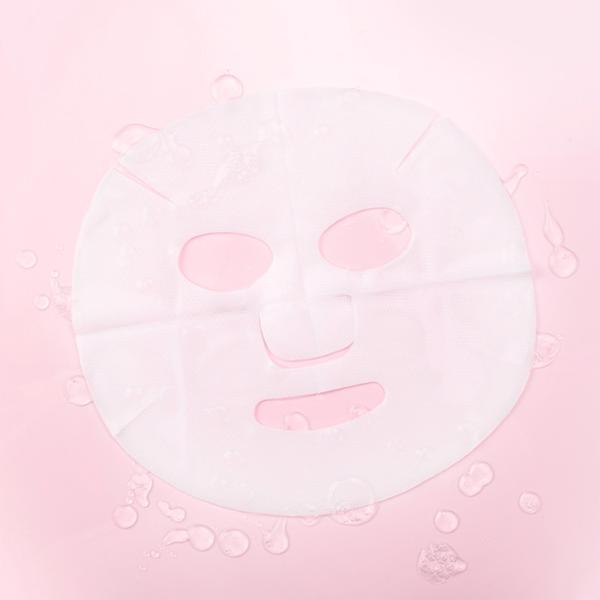 I feel so energized and my skin feels so hydrated and happy. These masks are so convenient, and I love the way my face feels afterward.
I have to say, I really am obsessed. Don't skip out on these sheet masks- they are seriously worth it!
Keep Up With Saturday Skin
To keep up with Saturday Skin and stay up to date with everything skincare, be sure to follow @saturday_skin on Instagram and @saturdayskin on TikTok.