Are you tired of eating the same boring foods? Do not be afraid !
TikTok has a plethora of foodies who will show you the best and easiest recipes to make.
It's no secret that food TikTok or "foodtok" is a huge trend.
From feta pasta to cloud bread to whipped coffee, there are plenty of recipes on TikTok. Some are delicious and some less so.
Here are 10 Food TikTok accounts that will show you the best foolproof recipes to spice up your daily meals!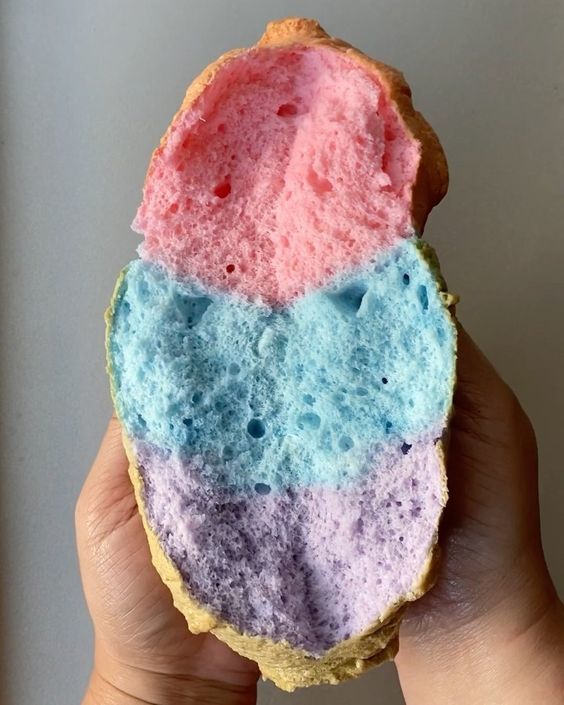 1. @ScheckEats
Jeremy Scheck aka @scheckeats is one of the top food bloggers on TikTok.
Jeremy is a student at Cornell where he took courses in food science and even visited Italy to see how cheese is made. Because of this, Jeremy has a wide range of food knowledge.
Her videos not only share delicious recipes, but are also often educational! My personal favorite videos of Jeremy are his pasta recipes – they all look so delicious you'll be mouth watering by the end of the video.
If you want to learn more about cooking and food, follow Jeremy.
@scheckeats

the REAL Alfredo // I could write a dissertation on the misconceptions about this dish. ##pasta ##italy ##fettucinealfredo ##alfredo ##alfredosauce

♬ Are you bored yet? -Origgek
2. @Newt
Newt not only posts delicious recipes, but he is also one of the funniest TikTokers on the app.
Newt has acquired over 6.7 million subscribers on the app which he fully deserves. He is charismatic and his videos are always entertaining. Her cooking videos are easy, delicious and hilarious.
I highly recommend following Newt if you're not only looking for delicious recipes, but also a good laugh!
@triton

Mongolian beef 😳🥩🍚❄️

♬ original sound – newt
3. @TraceOats
Traceoats, or Trace Alexander, is a high school student from Tennessee who loves oats a lot.
Most of Trace's recipes revolve around oats, whether it's baked oats, salted oats, or even an oatmeal pizza. He also frequently does "What I Eat in A Day" videos which provide lots of healthy food inspiration.
Trace has an oatmeal recipe for everyone, so even if you think you don't like oats, try one of her recipes!
@tracesoats

Reply to @trumpphobe top tier pie ##oat ##oats ##oatmeal ##oated ##oatmealrecipes ##oatmealrecipe ##oattok ##oattiktok ##oatmealtiktok

♬ Black and White – Nasty C & Ari Lennox
4. @TheKoreanVegan
Joanne L. Molinaro, or better known as "The Korean Vegan," somehow manages to teach her followers how to cook while simultaneously teaching them life lessons.
All of Joanne's recipes are vegan and always look delicious. Joanne always has great advice for her followers, so I highly recommend following her!
@thekoreanvegan

Response to @ham_tony IB: @miloandnoah ##foodie ##baking ##advice ##love ##vegan

♬ Imagine your favorite place – Netherfriends
5. @MiaChalliner
Mia Challiner is a 16-year-old food tiktoker who cooks healthy and creative recipes. In addition to recipes, Mia often posts "What I Eat in a Day" videos and general health tips.
I've tried a few of Mia's recipes, and they're always super easy and delicious.
If you are looking for easy and healthy recipes, Mia is the girl for you!
@miachalliner

Of course I had to go spill it lol – easy but yummy breakfast idea for you guys! ##fyp ##smoothiebowl

♬ SUNNY DAY – Matteo Rossanese
6. @ThatDudeCanCook
Sonny Hurrell, aka That Dude Can Cook, is one of the app's most knowledgeable food TikTokers.
Sonny is a professional chef which gives him a great in-depth knowledge of all things food. Her recipes are delicious, especially her rosemary salt (if you know, you know), and her videos are always upbeat and cheerful.
Sonny is so talented he can make a simple grilled cheese look gourmet. Highly recommend following Sonny for great cooking tips and recipes!
@thatdudecancook

This reverse seared steak method guarantees a perfect steak every time ##steak ##steaktiktok ##learnontiktok ##homecooking

♬ Baby Work It – Your Favorite Boy
7. @TazXBakes
If you love aesthetic baking videos, @TazXBakes is the account for you. All of Taz's videos not only look delicious, but they look good too.
All of her recipes look so delicious that you won't be able to resist trying a few. Trust me when I say it's impossible to scroll through Taz's account without going hungry.
Go follow Taz for mouth-watering recipes!
@tazxbakes

Thick and gooey Oreo cookies 🥰 Complete method on my insta @tazxbakes ##recipe ##cookies ##oreo ##fyp

♬ Don't Panic – Coldplay
8. @MatthewInTheKitchen
If you've watched a baking or cooking show for kids, you've probably seen Matthew.
Matthew has appeared on many shows including Kids Baking Championship, Guy's Grocery Games, and Chopped Jr. Obviously, Matthew has a lot of talent, which is clear on his TikTok. Her videos are creative and always look amazing.
From brownies to banana bread, to pancakes, to pink pasta, Matthew has tons of delicious recipes to try.
@matthewinthekitchen

BANANA BREAD X BROWNIES?!?! This recipe is INCREDIBLE but so good!! ##baking ##brownies

♬ original sound – Matthew Merril
9. @Justine_Snacks
If you like random but delicious recipes, you have to check out Justine Snacks.
Justine has crafted recipes ranging from coffee whipped mug cakes and potavocado (avocado toast, but on a potato), to peach and mint pancakes. These recipes may sound weird, but somehow Justine always makes them absolutely delicious.
Follow Justine for tons of positivity and weird but delicious recipes.
@justine_snacks

thank you, next

♬ thank you, next – Vitamin String Quartet
10. @mxriyum
Mariam's recipes look so delicious it's unreal. She posts dessert recipes, meal ideas and more.
My favorite videos of Mariam are her "imitated" recipes where she cooks your favorite restaurant dishes at home. At the end of the week, Mariam often posts all the recipes she has made in her kitchen and she continually outdoes herself every week, with delicious new recipes almost every day.
If you wanted to try new recipes, definitely check out Mariam's account!
@mxriyum

Episode 5: "Everything I've done in my kitchen this week" 🤎🎞 HAPPY Monday

♬ Sixty second commercial 1 by Michael Reynolds – malcolm