As we all know, breakfast is the most important meal of the day because it keeps your metabolism going and helps you burn calories throughout the day. In the 1960s, nutritionist Adelle Davis said, "Eat breakfast like a king, lunch like a prince, and dinner like a pauper." If breakfast wasn't so important, she wouldn't even bother to say it, would she? Now that we know that breakfast is very important, let's jump right into 5 healthy and simple breakfast ideas that will help you start your day off right.
1. Elegant pancakes
As the name suggests, it's everyone's favorite breakfast, pancakes! I mean, who doesn't like pancakes? For this we need a medium-sized banana, about a third cup of oatmeal and two eggs and a blender, mix them well. I like to put my skillet on the stovetop over medium to high heat and after it's hot I keep it on medium heat and like to grease it with oil so it doesn't stick to the pan. I like a tablespoon of batter per pancake and when ready I serve it with nut butter (unsweetened) and fruit of my choice.
2. Tasty quinoa porridge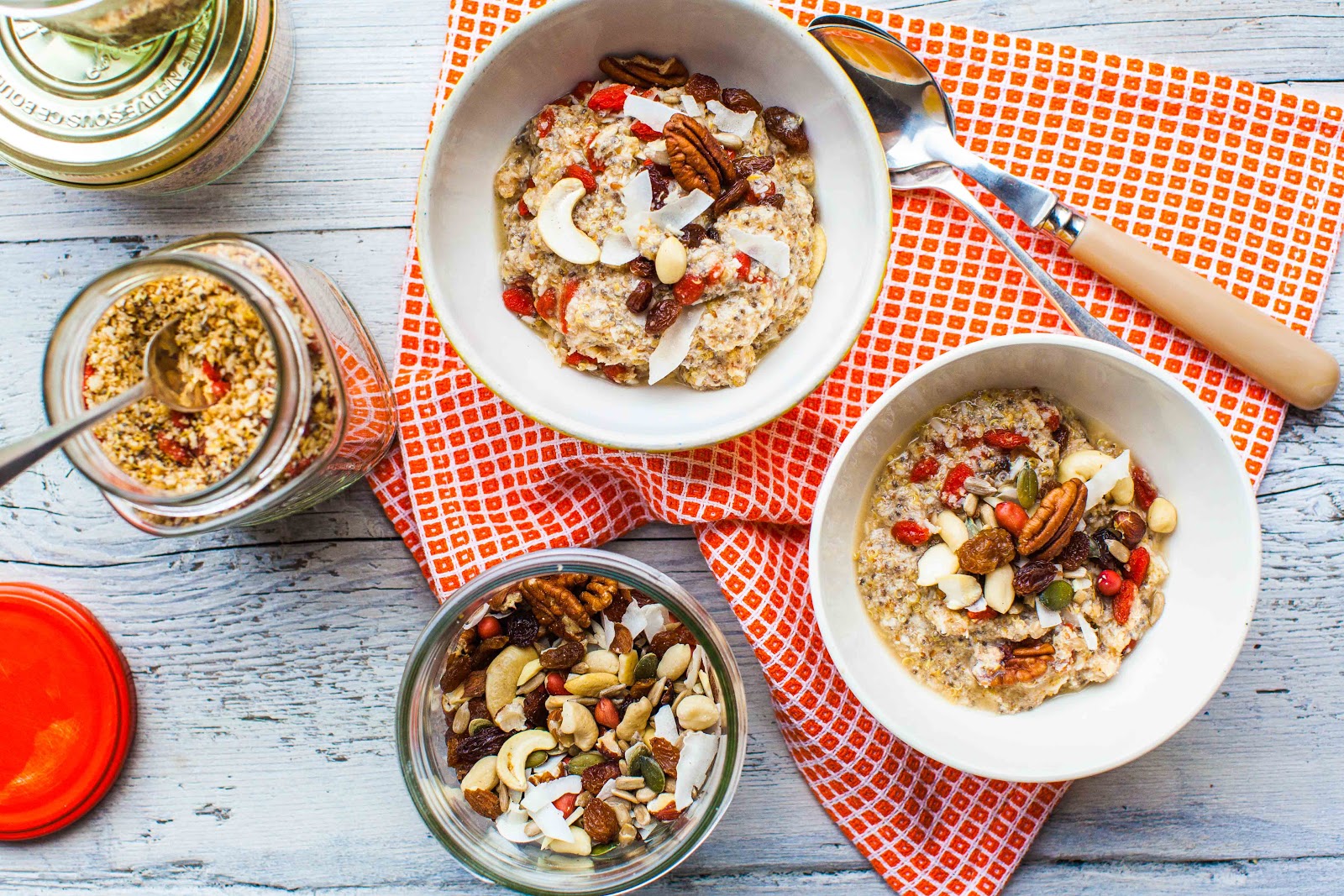 It's really easy to do, I mean, it's easier to do than it looks. For the quinoa porridge, we will need a quarter cup of dry quinoa and wash it under running water, then add a cup of milk and boil for 10-15 minutes and stir it for let it boil. If you need more milk, go ahead and add more. After that I like to add half of a medium sized banana for sweetness and obviously you have to mash it. Also coconut oil and milk, if desired, but best if you add these as the coconut oil gives the creamy texture and not to mention, extra protein and good fats and calories because you're not only adding coconut oil but also milk, so it's a good option. I like to add half a teaspoon of vanilla extract and a pinch of cinnamon, but that's totally personal preference. Then add a teaspoon of natural sweetener like maple syrup or honey or you just add the half used banana or the full banana and less sweetener and finally serve it with some slices of fresh strawberries and raw almonds.
3. Chilli and Avocado Toast
I know it's a very basic breakfast, but it's easy, quick, and healthy as well as being basic. So I always use and make sure to eat whole grain rye bread because it is healthy. So first I toast them and for the avocados I cut them in two halves and a half into two other halves and mash them and spread them all over the bread or you can just mash the avocado slices on the bread to using a fork since the avocado is soft. Then use as many dried chili flakes as you want. Also for more flavor, add sea salt and black pepper. Sometimes a little cherry tomatoes and lemon juice never hurt. Also adding baby spinach to your chili and avocado toast is a great way to add greens to your breakfast. There you go, chilli and avocado toast.
4. Fruit and nut yogurt
It's very easy and it can be done in 5 minutes. For this breakfast, I like it because it can be done in 5 minutes. For this breakfast I like to use coconut yogurt but you can use any yogurt you want to use or maybe Greek yogurt because it has more protein than regular yogurt is therefore a good option. I like to have this with strawberries and blueberries. I use a mix of nuts rather than using just one type, but this mix of nuts contains seeds like pumpkin. Voila, a tasty, quick and healthy breakfast ready in 5 minutes.
5. OATS OVERNIGHT (CRANBERRY-APPLE FLAVOR)
It's really easy to do. For this I use ½ cup rolled oats or any oats you wish to use, then mix together 2 tsp chia seeds and ½ cup milk or you can also use water. Then I also add raw almonds and cranberries. Store it in the refrigerator overnight, then serve it with fresh apple slices, which provide the apple-cranberry flavor.
There you have it, 5 quick, simple and healthy breakfast ideas to start your day better than any other day. It's never too early or too late to think about taking care of yourself and start taking care of yourself! But that doesn't mean you suddenly have to change your routine or the habit of eating "More junk food, less healthier food". What I mean is that it DOES NOT have to be a DRASTIC change, you know what I mean? DO NOT RUSH !. Take time, take SMALL steps, make those small steps CONSTANT, magnify those small steps, push yourself little by little out of your comfort zone. Always put your best foot forward.