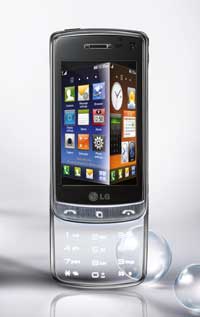 LG Crystal GD900, bringing crystal clear sound quality to its design, is on sale in Turkey with a special campaign just for Vodafone!
LG Crystal GD900, which has gained great fame in the world with its extraordinary design, is offered for sale only with Vodafone in Turkey. The LG Crystal GD900 not only attracts attention with its unique transparent keyboard and 8-megapixel camera, but also offers great convenience in terms of technology and use with its multi-touch screen. The LG Crystal GD900, with 3G technology and a connection speed of 7.2 Mbps, offers fast mobile Internet access to Vodafone subscribers. The 1.5 GB internal memory and the microSD card slot with support for up to 32 GB make it more pleasant to enjoy the wide multimedia support of the device with its 3-inch screen. With LG Crystal device campaign organized only with Vodafone in Turkey, it is possible to have mobile internet access at 3G+ speed and LG Crystal GD900 with special 1 GB data usage by paying 79 TL per month, all taxes included, for 18 months!
You may be interested

The most important question: OK or continue?