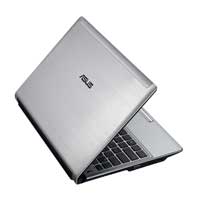 The new ASUS UL series aka "UnLimited" is definitely worth a look!
ASUS' new "UnLimited" series laptops are designed to deliver the ultimate computing experience for performance-minded users. The UL series Noebooks, which offer many features such as solving intensive applications with the latest Intel® Core ™ 2 Duo SU7300 processor technology, and instant performance increase with ASUS Turbo33 technology, offer users the gaming experience and the most realistic movie enjoyment thanks to NVIDIA® GeForce® G 210M graphics card. offers. With ASUS "UnLimited" series laptops, ASUS GraphiX Boost technology allows users to enjoy uninterrupted computing by adjusting battery power based on graphics usage, increasing the life of the laptop. the battery at 12 o'clock*. All of these innovations are complemented by an elegant aluminum-clad enclosure less than 1 inch thick.
You may be interested

The most important question: OK or continue?