Most of us know the best secret menu items from popular fast food chains. Have you ever tried a pink drink from Starbucks? Or have you ever ordered an animal burger from In-N-Out? These special commands are actually secret menu items. When you get tired of ordering the same meal at your favorite restaurant, switching it up by ordering items from a secret menu is a great option. These ten secret menu items from different fast food outlets are sure to impress you.
1. McFlurry Apple Pie from McDonald's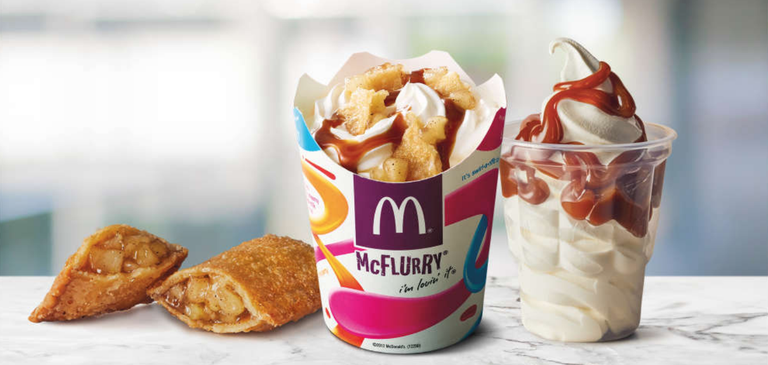 If you're not quite in the mood for a McFlurry, but still want a delicious dessert, try McDonald's Apple Pie McFlurry. Apple Pie McFlurry is one of McDonald's best-known secret dishes. To order the Apple Pie McFlurry, order a plain McFlurry with hot caramel. Be sure to order two separate applied pies. Then crumble your applied pies in your McFlurry to enjoy a sweet treat that will keep you from ordering a plain McFlurry again!
2. In-N-Out Animal Fries
Although In-N-Out hasn't done the best job of keeping its animal fries a secret, customers love these fries. Once you order animal fries, you won't go back to ordering regular fries from In-N-Out. Animal Fries consist of fries topped with melted cheese, caramelized onions and, of course, In-N-Out's famous spread. Some customers even request the restaurant's "roadkill" fries, which are quite similar to In-N-Out's animal fries except for the addition of a crumbled burger on top.
3. Chick-fil-A Frosted Dr Pepper
You might have tried any of Chick-fil-A's frozen drinks on their menu, like their frozen lemonade and frozen coffee. Yet most customers don't know that they can request that any non-alcoholic beverage be frosted. With a taste similar to a root beer float, a Chick-fil-a Frosted Dr. Pepper will surprise you with its mouth-watering taste. It is important to note that some Chick-fil-A restaurants do not allow customers to order the frozen soda of their choice. However, in this case, just order your favorite soda and the ice cream cone from Chick-fil-A. The combination of club soda and ice cream will create the same flavor as Chick-fil-A's Frosted Dr. Pepper.
4. Jamba Juice Pink Starburst Smoothie
Jamba Juice Pink Starbust Smoothie tastes just like pink Starburst candy. The smoothie is made with lemonade, strawberries, and raspberry sorbet, which never fails to remind customers of Starburst. The Pink Starburst smoothie strikes the perfect balance between sweet and sour and is definitely one of Jamba Juice's most popular secret dishes.
5. Starbucks Cotton Candy Frappuccino
If you are someone who likes a sweet and creamy drink, the Cotton Candy Frappuccino is an order you need to try. Luckily, unlike most Starbucks secret menu items, this drink doesn't have a complicated order. Just ask for a Vanilla Bean Frappuccino with a pump or two of their raspberry syrup, depending on how sweet you want your drink to be.
6. Subway's Pizza Sub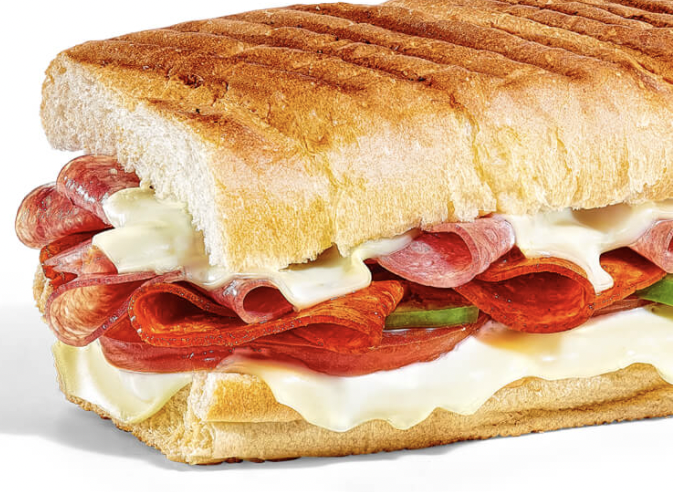 Photo credit: Metro
With marina sauce, spicy pepperoni, shredded cheese, and any other toppings like onion or peppers you could desire, Subway's Pizza Sub is loved by many. Ordering the grilled sandwich, you will be impressed by the uncanny resemblance of the sub to a pizza. A pizza and a sandwich in one, it's a must!
7. Starbucks Key Lime Pie Refresher
Photo credit: Holly Walker/totallythebomb.com
Most customers can agree that Starbucks refreshments almost never disappoint. But, even the refreshments from their secret menu are impressive. Key lime pie refreshment is my new must order. To order the lime pie refreshment, ask for Kiwi Starfruit refreshment, a drink already on the menu, with light coconut milk and a pump of funnel cake syrup.
8. Chipotle Quesarito
Chipotle's quesarito is similar to a burrito, but instead of being wrapped in a regular tortilla, a cheese quesadilla is replaced with the shell. Unquestionably, Chipotle's quesarito is a secret menu worth trying. This will make for a satisfying meal and serve as a break from your usual order of burrito or bowl of Chipotle.
9. Dairy Queen's Iced Hot Chocolate
Photo credit: Dairy Queen
Made with cocoa fudge and Dairy Queen's classic vanilla soft serve, their frozen hot chocolate is a rich, creamy treat. Frozen hot chocolate is usually topped with whipped cream and a drizzle of chocolate. But, Dairy Queen's Iced Hot Chocolate is no longer a secret item, even though it started out as such. Iced hot chocolate was added to the Dairy Queen menu, due to its popularity on the secret menu.
10. Sonic's Pickles
If fries don't sound appealing to accompany your meal, try Sonic's Pickle-Os. These fried pickles are perfect when you crave something salty to snack on.
Trying secret menu items is always a fun experience. While some items will disappoint you, others will immediately become your new favorites.