Christmas is fast approaching and even the atmosphere seems more joyful. As the Christmas holidays approach, many people may be wondering how to spend their time and what to do.
How about watching a movie?
You can go to the cinema on a beautiful snowy night, Or, even better, watch a movie lying on your sofa with a cozy and warm blanket, next to the fireplace, and with a cup of hot chocolate in your hands! Sounds nice, huh? Sounds fantastic to me! That's why I'm going to introduce you to some Christmas movies you can watch! (Particularly suitable for Christmas!)
1. The Claus Family (November 1)
96 mins – Comedy | Family | Fancy
Holiday-hating Jules discovers his family's magical heritage when his grandfather falls ill, and he's the only one who can save Christmas.
The film is directed by Matthias Temmermans.
Stars include Jan Decleir, Mo Bakker, Bracha van Doesburgh.
2. Santa Claus is back (November 7)
105 mins – Comedy
Father Christmas Is Back centers on four sisters who reunite for the Christmas holidays at a Yorkshire mansion. Misunderstandings reveal the long-buried secret that tore their family apart so many years ago.
The film is directed by Mick Davis | Philip Martinez.
Stars include Elizabeth Hurley, John Cleese, Kelsey Grammer.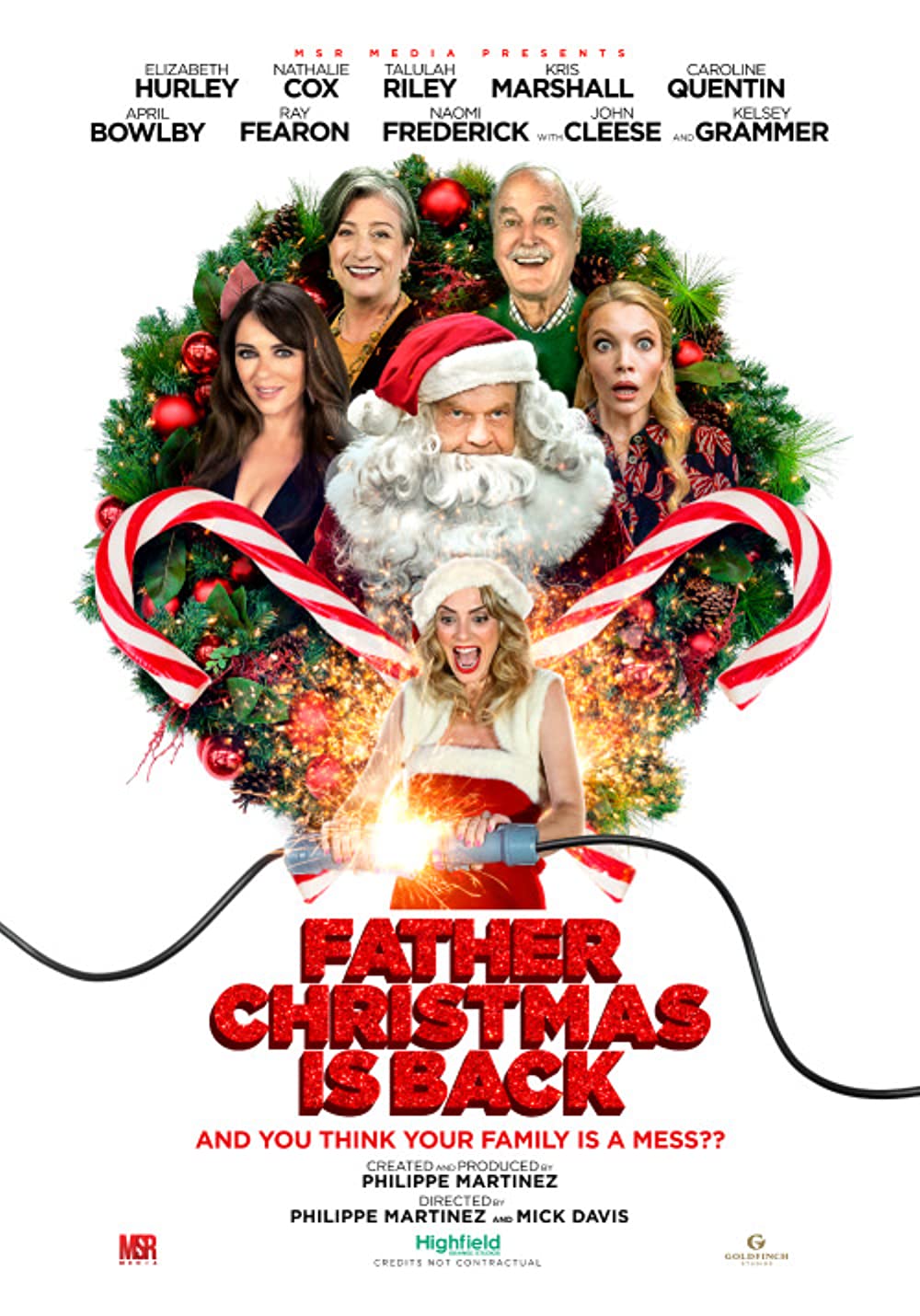 3. Christmas Stream (November 17)
50 mins – Comedy | Music | Romance
A Christmas romance blossoms between a famous rapper and a journalist, but can they make it work?
The film is directed by Henri Debeurme, Marianne Levy, Victor Rodenbach.
Stars include Tayc, Shirine Boutella, Marion Seclin.
4. Soufflé: Christmas (November 19)
Reality show
A spectacular holiday showdown on the Glass Blowing Contest Series will award the winner and the charity of their choice $10,000 each.
Stars include Bobby Berk, Cat Burns, Katherine Gray.
5. A Boy Called Christmas (November 24)
106 mins – Adventure | Drama | Family
Nikolas, an ordinary child, heads for the snowy north to find his father, who is in search of a legendary elf village.
The film is directed by Gil Kenan.
Stars include Maggie Smith, Isabella O'Sullivan, Joel Fry.
6. A castle for Christmas (November 26)
98 mins – Adventure | Comedy | Family
An author (Brooke Shields) travels to Scotland to buy her own little castle, but the current owner (Cary Elwes) doesn't want to sell to a stranger. They bump heads but also manage to touch hearts.
The film is directed by Mary Lambert.
Stars include Brooke Shields, Cary Elwes, Lee Ross.
Here are some Christmas movies you can watch during Christmas. I hope you can all find one you like! Have fun and stay merry!
PS: Credits. Thanks to today.com and imdb.com for providing the movie descriptions.