When I imagined preparing for summer 2020, I imagined a high school musical –ish stage. All eyes on a slow motion clock. Students pound the desks as a chant of "Summer. Summer. Summer" erupts through the classroom. The bell finally rings and notebook paper is tossed in the air like graduation caps as we race for the exits.
As a senior in high school, I had a lot of bittersweet plans for my last summer with my high school team. Endless sleepovers, a spontaneous road trip and instagrammable memories made my list of things to do this summer. However, the coronavirus pandemic has turned our lives upside down with its dramatic entry and we are forced to accept the unexpected. We all know the importance of staying at home during the current health crisis, even after the end of the confinement, in order to return to normalcy safely in the months to come.
So while it may already seem like we're on an extended introvert summer vacation right now, I have some special summer plans I'd like to share in the hopes that you too will be inspired to pull the trigger. best of summer 2020!
Some assembly but no extra effort required.
1) The online concert experience
Being in a crowded stadium and jamming with your music idol at a concert can seem impossible while still maintaining social distancing. With major world tours such as K-Pop group BTS and Justin Bieber's Changes postponed indefinitely, as well as the cancellation of hardcore festivals like Coachella and Tomorrowland, live concerts in destination may not be possible.
But what about hosting one in the comfort of our own home?
Virtual concerts are a popular alternative, especially since Lady Gaga's online benefit, One World: Together at Home. Be sure to check out the Billboard Music website for more info, as well as your favorite artist's Instagram stories for live music sessions at home! String up string lights, plug in your high-bass speakers, bring out glow-in-the-dark sticks, and keep a group Zoom call going for the DIY gig experience.
2) Find happiness and study love online
When my dad told me he was taking an online happiness course, I may have looked at him a little oddly. However, it turns out that there is an online learning site that offers a popular course on pursuing happiness called "The Science of Well-Being" from Yale University, among other great courses such as modern art and the evolution of love.
If you are a student looking for a non-academic but educational program or a high school student looking for socio-cultural enlightenment, an online course from a prestigious institution may be for you! Try to stick to light topics, and since the courses are self-contained, you can access the content on your schedule. Plus, most classes are free!
Right now, I plan to use my summer months to improve my French. Working on my French accent, which still sounds like that of a very lost, very confused American tourist, and expanding my vocabulary are my main language goals. Learning a new language or refining a second language on your own isn't that hard with resources like Duolingo, bilingual news sites, and online grammar help. Don't forget to stick to it!
3) Quarantine Upper Fixer
How about a lockdown-style summer makeover? We spend a lot of intimate time with our homes during confinement, so why not revamp the interior comfort? Nothing screams summer more than camping, and it doesn't have to be under the stars (unless you have a fancy LED spotlight or glow-in-the-dark stickers).
At my house, we created a slumber party style decor in the living room for the warm summer months. We used our single mattresses to create a plush Moroccan-style seating area. Imagine lots of floor pillows and ottomans with prime spots in front of the TV for movie marathons. Tik Tok videos also provide creative ideas for indoor cover forts or theater-style seating. Take advantage of the absence of guests to impress!
4) The outdoor experience
While adopting the 24/7 couch potato lifestyle may seem like the only healthy way to get through isolation, it is recommended that we all experience air fresh air and natural light whenever possible. And with the summer sun beating down on us, make the most of the warm weather by sunbathing in your garden or balcony, but don't forget the sunscreen!
One of my favorite parts of summer is the drive-ins and outdoor theaters. Try creating the cinematic experience in your own backyard by placing beach chairs, beanbags and rugs as seating, while using a projector to watch your favorite movies. It's also the season for fireflies and fireworks, so break out the sparklers, prepare the barbecue and enjoy the beauty of the great outdoors. If you only have a balcony like me, create an outdoor reading nook and surround yourself with enough potted plants to create a garden getaway.
Also, if you live near hiking and walking trails, check your community listings to see if they're open to the public, and hit the trail!
5) Vlog Diaries and YouTube Fame
My photo gallery is filled with funny videos of my family's antics during lockdown and I plan to create a personal vlog and video compilation of all of our comedy moments from the summer as a keepsake for the future! It's a sentimental idea, but if you're like me, always ready with a camera, it's a perfect way to enjoy all the family time.
I'm also a singer, and since all of my summer recitals have been canceled, I plan to upload acoustic covers to YouTube and Instagram in June. As taxing as it can be to showcase your talents in a public forum, if our current situation has taught me anything, it's having a Carpe Diem mentality!
6) Summer fruit baskets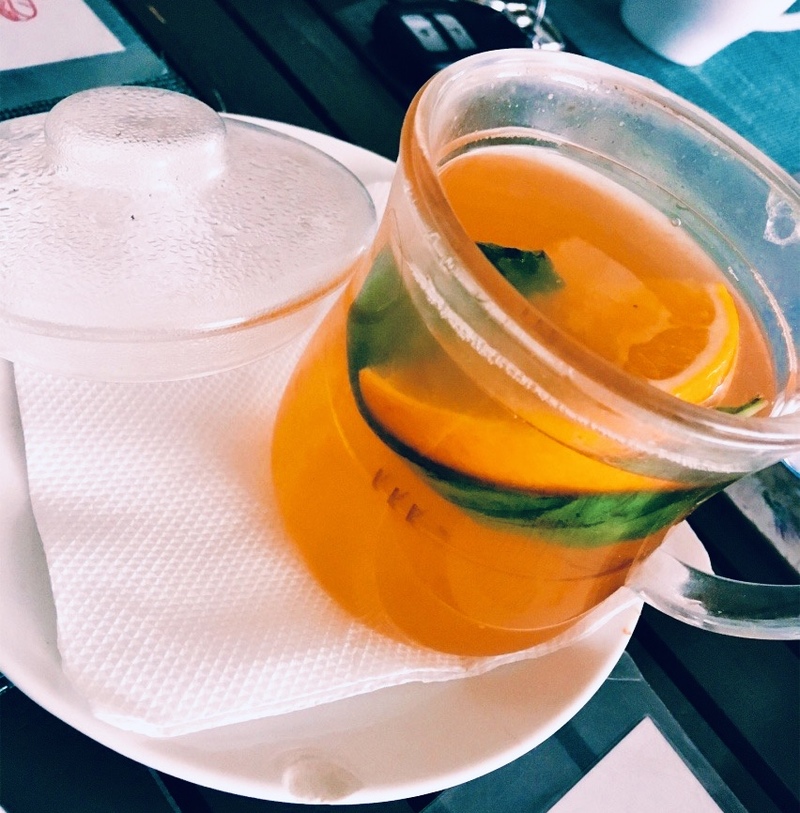 With the return of seasonal favorites like mangoes, watermelons, berries and peaches, I can't wait to make my famous mixed berry smoothies (secret ingredients are chia seeds and honey), mocktails with fruit and lemon iced tea!
7) Online sleepovers
Falling asleep on a Zoom call might not sound exciting, but my friends and I have made our online slumber parties worth every minute together. Through Netlfix parties, phone pranks, multiplayer Ludo, karaoke sessions, we've recorded every embarrassing moment for future reference. As a result, the distance between us becomes insignificant.
8) Travel experiences
While summer plans for a roadtrip to a beach town with my girl gang have been canceled, I'm using summer to list all the places I look forward to visiting when possible. If you miss the surf and sand, there are live ocean view streams at popular west coast beaches, as well as virtual tours of cultural sites around the world.
9) University planning
With only four months to go to college, I'm going to use the summer to mentally and physically prepare myself for the fall semester. As an international student abroad, I use the grace period to connect with students in my program, find roommates, collect study resources, get insider information from graduates, and find out all about what my new city has to offer, so that I feel at home when I arrive. Drawing inspiration from Pinterest boards and VSCO feeds, I'm already planning the aesthetic of my future dorm room!
10) Learn to be productive
With all that free time, it can seem like we can procrastinate and get by. While it's important to take advantage of this well-deserved summer to de-stress after an unprecedented end to the school year, it's also important to be productive. Motivate yourself to find an activity that excites you, broadens your outlook, or uses your skills, so that in September you can be proud of all you have accomplished during these hectic months.