Redemption is one of the greatest things to witness and one of the most relieving things to experience. After all, it is inevitable that we, as humans, will all make mistakes. And we are bound to have periods in our life where we feel absolutely suffocated by heartbreak and grief—but when we surmount the odds, we relish in the adversity.
We've compiled some heart-wrenching and agonizingly-relatable novels dealing with redemption that readers spanning from GoodReads to BookBub are gushing over. Check out this list of breath-taking novels that tell the tales of tumultuous plights to scope out your next compelling read!
1) The Story Teller by Jodi Picoult
Written by veteran writer, Jodi Picoult, as her twenty-second novel, The Storyteller revolves around 25-year-old Sage Singer. Sage is a busy baker living in New Hampshire who is very familiar with grief. Just a few years prior to when the story takes place, she lost her mother in a car accident while she was behind the wheel. Sage is left with a gaping, mother-shaped hole in her heart and a large scar across her cheek, constant reminders that she was (she feels) directly responsible for her mother's death.
Since then, Sage has been languishing in the night shifts at the Our Daily Bread Bakery and leading a lonely life (which she believes she deserves). She avoids contact with her sisters, scared that they blame her for their mother's passing; she is in a complicated relationship with a married funeral director; and, despite coming from a profoundly-Jewish family, Sage describes herself as an atheist. All the while, Sage is finding the weight of flashbacks, loneliness, grief, and the looming presence of her mother's death unbearable.
Things take a turn when she meets Josef Weber, a newly-widowed older man who the community as a "model citizen", through her grief support group. The two strike an unprecedented connection and begin confiding in one another. But the surprising relationship takes an even more unexpected turn when Josef tells Sage one of his most concealed and shameful secrets—one that could change Westerbrook, New Hampshire's perception of him—and asks her for an unfathomable favor. Should she accept, she will face moral conflict and potentially legal persecution. As the story progresses, Sage must decide how to prioritize her morals and if she should while facing some difficult questions.
Jodi Picoult is an avid writer, having published 26 books as of 2020. She received an A.B. in English from Princeton University and a degree in education from Harvard. Her novel, Storyteller, called "searingly honest" promises to be complex and heartrending.
2) Burial Rites by Hannah Kent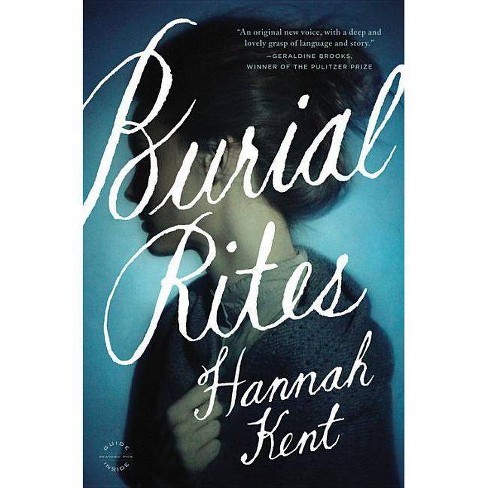 In her debut 2013 novel, Burial Rites, Australian writer, Hannah Kent, gives an electrifying retelling of the last public execution in Iceland. In 1829, an Icelandic servant named Agnes Magnusdottir was convicted of killing her employer and another man, then burning their remains. While awaiting Denmark (who then controlled Iceland)'s ratification of her death sentence, Agnes is sent to intern at an isolated farm. And this, the months before Agnes' death, is where Hannah Kent's fictional account takes flight.
Kent reimagines Agnes' past. In the riveting story, the family that owns the farm is horrified at the idea of housing a convicted murderer, and they actively distance themselves from her. Agnes can only find solace and compassion in a local priest named Tóti, who has mysteriously chosen to be her spiritual guardian and attempt to salvage her tarnished soul. As the tale unwinds, the family holding Agnes slowly comes to learn, much like the readers themselves, that there is another face to the widespread story that they have heard.
The sensational and haunting novel offers a new, redeeming, and enduring perspective to the tragic and evocative Icelandic legend. Chilling and instilling, Burial Trials is sure to be an excellent choice for those intrigued by a novel with a twist of historical fiction,redemption of a formerly-reprimanded figure, and folklore.
3) The Seventh Most Important Thing by Shelley Pearsall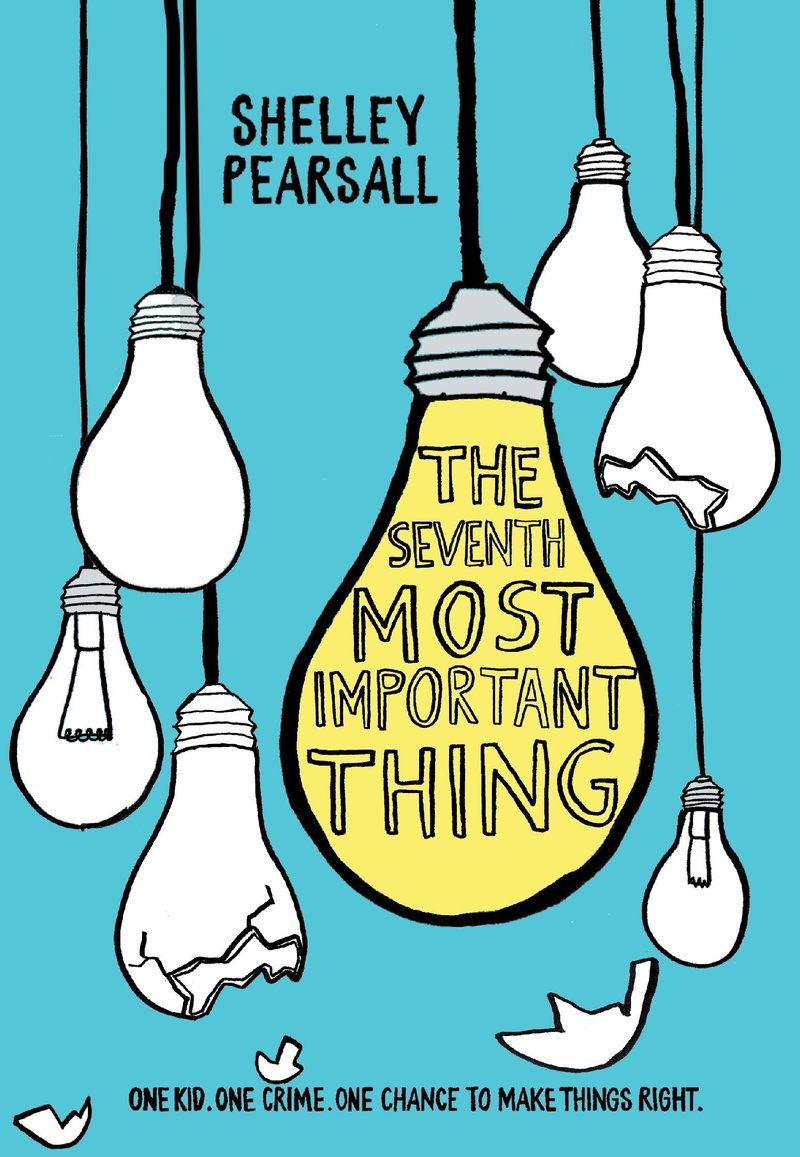 Former teacher and historian, Shelley Pearsall, brings a sublime twist to historical fiction with her 2016 novel, The Seventh Most Important Twist.
Teenager, Arthur T. Owens, is struggling through the emotions and trauma of his father's recent death. It an outburst of anger, 13-year-old Arthur picks up a nearby brick and throws it at the Trash Man as he collects the garbage. The brick hits the Trash Man's arm—thankfully not his head—but the judge still looms the threat of juvenile detention over the young, grieving boy's head. That is, until, the assaulted Trash Man himself offers an alternative…120 hours of community service, working for him and by his side.
The Trash Man gives Arthur a list of the "seven most important things" that he must collect: glass bottles, foil, cardboard, pieces of wood, lightbulbs, coffee cans, and mirrors. At first, Arthur is appalled by the idea of scouring through others' trash, but eventually—he and the Trash Man begin to form a bond, and Arthur comes to learn that the man AKA Mr.Hampton is collecting the apparent "garbage" and transforming it into fantastic, striking art. Slowly, Arthur begins to cope with his grief and grow a love for forming masterpieces and slowly work towards redeeming his character.
Based on Shelley Pearsall's experience with the artist James Hampton, a janitor who built works of art out of broken glass, wire, and lightbulbs, mirrors, and foil in his Washington D.C. garage, The Seventh Most Important Thing has been exulted continually by teachers and librarians alike.
Called "luminescent, just like the artwork it celebrates" by The Kirkus Review, The Seventh Most Important Thing is a raw and wonderous read, and a great selection for those interested in a wholesome story with components of self-reflection and discovery, grief, and survival spun in the middle.
4) The Year of Magical Thinking by Joan Didon
The experience of losing a loved one is always filled with agonizing despair. Joan Didon is familiar with this experience. In her 2005 National Book Award-winning memoir, The Year of Magical Thinking, Joan explores her subsequent emotions after the striking loss of her husband, John Gregory Dunne. The pair had been married since 1946 until John suffered a heart attack and died in 2003.
Joan recounts her husband's death and the series of graveling events surrounding it with new analysis, contemplating the thoughts and emotions she waded through during that time and how the fundamental functionality of her life changed afterward. Joan exposes the relentless strife of that period in her life with vulnerable relinquishment: days before her husband's death, their daughter, Quintana, was hospitalized with pneumonia. And when Quintana found out about her father's death, she rushed to board a flight to her childhood home of Malibu, later falling and hitting her head while disembarking, again being hospitalized and rendered unconscious for days afterward.
At the beginning, Joan first expresses abnegation towards her grief, displaying very little raw or unveiled emotion, or eloquent diction. However, as the novel progresses, her mind begins to swirl with questions about the medical details relating to her husband's death, the agony of realizing that John could have possibly been expecting the sudden end to his life, and new waves of guilt. The enormity of the recalled events begin to take their toll on her, that is, within the few times the pressures of her daughter's continuing health concerns aren't stunting the natural course of her grieving process.
The title of the memoir itself is conceived from Joan's own thin, anthropological idealogy of hope: that if a person hopes for a better outcome hard enough, or they perform the right rituals, seemingly unavoidable and soul-crushing events can be averted.
Real, rigid, and vulnerable, The Year of Magical Thinking is resounding and perfect for the reader yearning for their soul to be touched.
5) I'll Give You The Sun by Jandy Nelson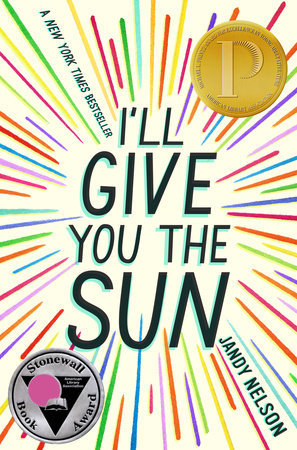 Jandy Nelson's second novel, a Pritz and Stonewall Honor Book Award-winning sensation, I'll Give You the Sun, is a book with a gravitational pull revolving around twins Noah and Jude Sweetwine. The two almost-teenage siblings have become polarized in recent years for more reasons than one. They both share a competitive spirit—over the affection of their mother, Dianne, and furthermore, a spot in a highly-selective art high school. But the separation does not end there—the twins' very identities contrast, with Jude being a red-lipstick-loving reserved artist who enjoys cliff-diving and the affection of boys, and Noah being the expressive artist and closeted gay teenage boy falling in love with the boy next door, Brian.
But now, after years of not speaking to each other, Noah and Jude must confront the lies, secrets, guilt, and grief that brought them to their present-day life, each sharing half of the difficult and convulsing story. Already suffocated by heavy circumstances, the twins must learn to forgive, however agonizing, in order to reshape their world and rekindle their relationship. Along the way, the must ask themselves and each other extremely difficult questions.
With two different perspectives twisted together, I'll Give You the Sun is a radiant, harrowing, and profoundly-moving is a perfect addition to the acclaimed author of The Sky is Everywhere's work and a perfect read those seeking an artfully-woven story about betrayal, forgiveness, and acceptance.
6) The Kite Runner by Khaled Hosseini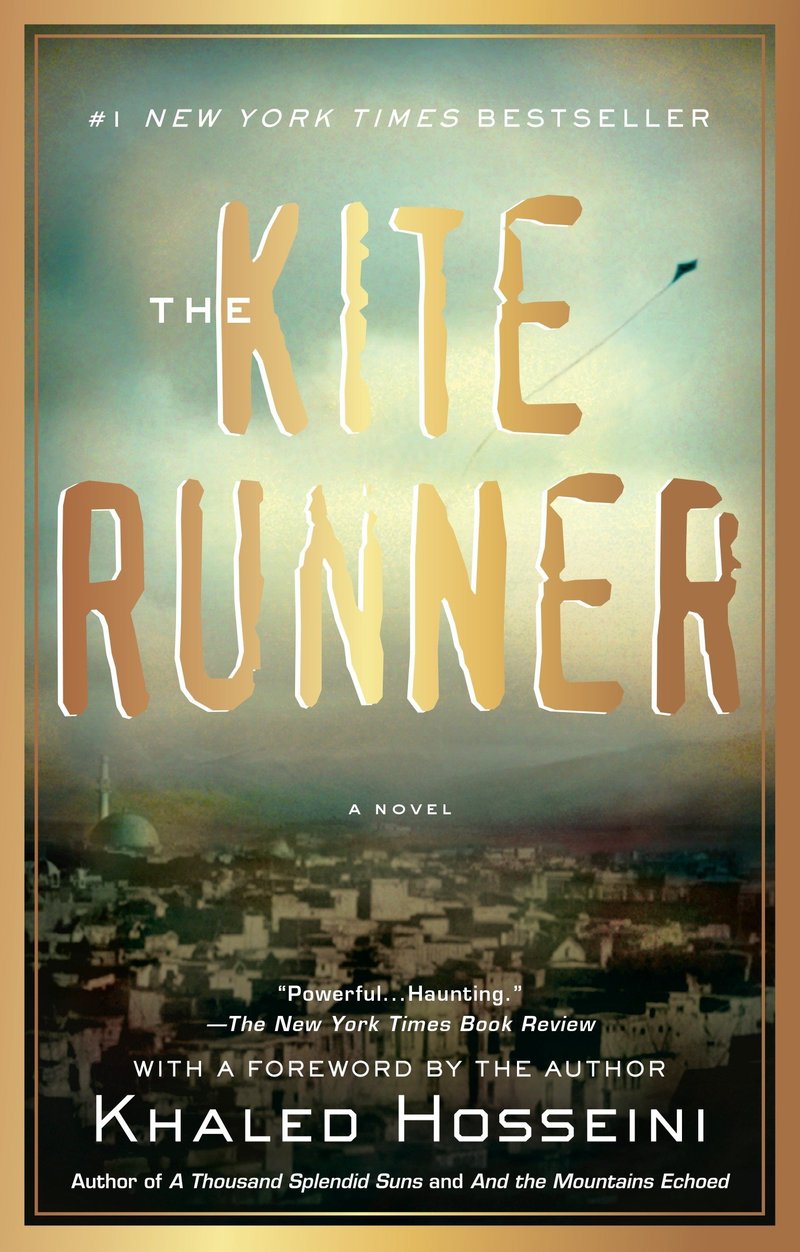 Afghan-born acclaimed author, Khaled Hosseini, responded to the ongoing immigration crisis with his tragic 2003 novel, The Kite Runner. The elaborating and grappling story revolves around the friendship between a young, wealthy boy named Amir and Hassan, the son of his father's servant. The two find solace in peacefully flying kites through the air while the tumultuous events of Afghanistan rage behind them: from the fall of the monarchy to the Soviet military, from the flood of refugees to Pakistan and the United States to the rise of the Taliban regime.
The two form an unimaginable bond. That is, until, Amir's father begins showing affection to Hassan while still criticizing his own son's actions and love for writing (which he claims is a talent only useful to women). Additionally, the diminishing world surrounding them begins to come crashing down on them with full force. Now Amir must course through a strenuous path of redemption, betrayal, friendship, sacrifice, and fatherly love.
Besides writing his astonishing novel, The Kite Runner, has provided empathetic advocacy to the immigration and Afghan crises in more ways than one. He is a Goodwill Envoy for the UNHCR and the UN Refugee Agency. He is also the founder of the Khaled Hosseini Foundation, a non-profit that provides humanitarian support for those struggling in Afghanistan.
Intense and considered a quick class, The Kite Runner will strike a chord in those looking for a touching yet heart-wrenching story.
7) Unfollow by Meagan Phelps-Roper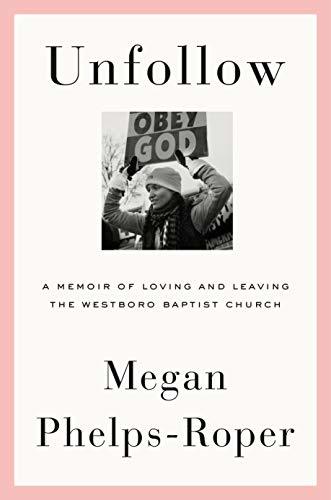 It already seems unbearable enough to live in the same world as the Westboro Baptist Church, a cult-like "religious" organization based in Topeka, Kansas know for their inflammatory hate speeches; unfathomably inappropriate and heartless protests at the funerals of veterans, AIDS victims, and shooting victims; and their appalling behavior towards Jews, Muslims, members of the LGBTQ+ community, Catholics, Orthodox Christians, 9/11 victims, and atheists. But what if you were forced to be a member of the church and participate in the cruel protests? For Megan Phelps-Roper, the question is more than a horrifying hypothetical—it was reality.
Megan Phelps-Roper was born into the Westboro Church as the oldest of seven siblings. Her grandfather, Fred Phelps, was the founder. She began participating in the church's provoking protests as young as five-years-old. When she got older, she served as the outrageous organization's Twitter spokeswoman. That is where she experienced her awakening. Through the dialogue of commenters rebutting her posts, Meagan began to see things from a different perspective and doubt the claims of the caustic organization she had been a part of for the vast majority of her life. As she countered the critics, Meagan began to grow a somewhat-open mind. She later began exchanging messages with a man that would help to change her life.
Finally, in November 2012, Meagan Phelps-Roper renounced the Westboro Baptist Church along with her sister. Since then, she has traveled around the world, telling her story and warning others about the despotic church as well as meeting and talking with the groups she once protested against.
Released in 2019, Unfollow is a memoir of Meagan's experiences with the church as well as the exhausting process of seeing the truth and untangling herself from the organization. Unnerving and harrowing, Unfollow is the perfect anguished story with a triumphant and redeeming ending.
8) Finding Me: A Decade Of Darkness, A Life Reclaimed: A Memoir of the Cleveland Kidnappings by Michelle Knight With Michelle Burford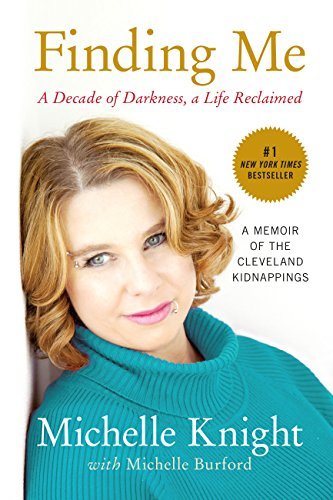 No one was expecting to find the three young women that went missing in Cleveland, Ohio in the early 2000s. Families, and the state alike, were losing hope. Approximately a decade passed from when they each first went missing, and finally, Amanda Berry, Georgina "Gina" DeJesus, and Michelle Knight all escaped their abductor, Ariel Castro's, torturous prison of a house in May of 2013. "The Cleveland Kidnappings", also called the Ariel Castro Kidnappings, occurred from 2002 to 2004. Each girl was taken from relatively the same area, and each was deployed into Ariel Castro's sickening world of constant and horrific sexual, emotional, domestic, and psychological abuse while their heartstricken families searched for them. In an absolutely miraculous turn of events, Amanda Berry managed to escape the house with her six-year-old daughter (a result of one of Castro's several non-consensual sexual acts) and catch the attention of a nearby neighbor of Castro's, who helped her contact the authorities. The police arrived at Castro's on the fateful day of May 6, 2013, and at long last, freed the enduring victims much to everyone, especially the families', relief, awe, shock, and joy. The story swept headlines all over the world as Cleveland, Ohio welcomed back the survivors in utter amazement.
Ariel Castro was sentenced to life in prison plus 1,000 years with no opportunity for parole on August 1, 2013; however, he later died on September 3, 2013 after committing suicide in his own cell. He served a little over a month for his crimes, while Amanda Berry, Georgina DeJesus, and Michelle Knight were forced to live in a nightmarish world he created for ten years.
Michelle Knight, one of Ariel Castro's three captives, was well acquainted with hardship before being abducted in August of 2002 at the age of 21 after stopping in a store and asking a man (Castro) for directions. She grew up in a despotic household struck by poverty and sexual misconduct. At 18, she gave birth to her son, Joey, but she later lost custody of him after her mother's drunken boyfriend fractured the three-year-old's knee and social services eventually put him in foster care. Desperate to get her son back, Michelle got lost while on her way to a case management meeting and stopped to ask directions from the same man who would become her captor. After fifteen months of searching, the police declared her a runaway due to her experiences of running away from home in the past and took her off the missing persons list.
In her unnerving and endearing memoir, Finding Me: A Decade of Darkness, a Life Reclaimed, Michelle Knight (now also know as Lily Rose Lee) recounts her horrifying and downright-unimaginable circumstances, the theologies that helped encourage her spirit, the trials she had to stand witness at, and the process of rebuilding her life after her sensational escape. Heartbreaking and horrendous, Finding Me is the perfect selection for a reader seeking out a powerful and compelling tale of unfathomable endurance.
Readers should be warned that Michelle Knight's memoir is raw and real, and therefore, discusses some of the non-consensual sexual acts that she was forced to participate in, which some readers may find triggering.
9) The Heart and Other Monsters: A Memoir by Rose Andersen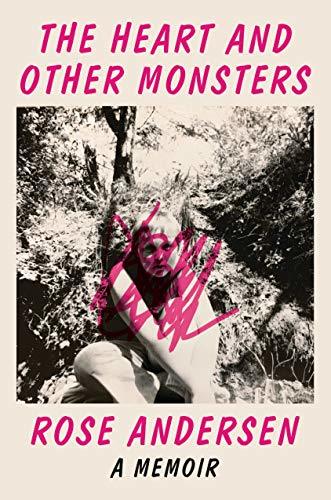 In her 2020 debut novel, The Heart and Other Monsters: A Memoir, Rose Anderson goes on an exploration through her own lingering and festering grief.
In 2013, Rose lost her sister, Sarah to an overdose, a complex tragedy often met with misconception and harsh criticism. Sarah was only 24-years-old when she overdosed on heroin in the bathroom of her boyfriend's home while living in a small town with the highest rate of opioid use in the state. In her grief, Rose longs for understanding. She decides to attempt gaining her sister's perspective on life. To do so, she starts revisiting their explosive and tentative picture with a fresh mind. Doing so leads to a shift in her vision of their upbringing, as what she recalls is a once-veiled despotic home with a constantly-enraged pathological liar of a father. As the new, confusing picture of their childhood comes into focus, Rose does some research into the availability of rehabilitation in small towns in America and into the opioid crisis in general. What she finds is shocking and heartbreaking.
But then another unexpected curveball is thrown Rose's way when the coroner assigned to Sarah's case informs her that Sarah's cause of death an overdose of methamphetamine, not an overdose of heroin.
In her stunning and tranquilizing memoir, Rose recounts her emotionally-draining pursuit following the death of her sister and the imagination she had to summon in order to finally receive closure. Readers join Rose in the enthralling novel about sisterly-love and perception as she wades through the path of awareness and discovery, an elusive verdict looming over her head.
10) Blame by Michelle Huneven
California food journalist and author of Round Rock and Jamesland, Michelle Huneven, returns with a volatile and hair-raising addition entitled Blame.
The novel, which was named a Washington Post Best Book of the Year in 2009, opens with twelve-year-old, precocious Joley getting her ears pierced by her uncle's girlfriend, Patsy. In Part Two, the story begins to shift and revolve solely around Patsy, who is a twenty-eight-year-old history professor with a new Ph.D. and a wild streak. She has a habit of drinking to the point of blacking out. It is after one of these instances that the once-promising graduate finds herself in jail the next morning, accused of murdering a mother and her daughter after running over them in her driveway. While in prison, Patsy works at a firefighting camp and is forced to join A.A. (Alcoholics Annonymous). Guilt and shame inspire her to make amends and correct her life. After spending decades in prison atoning her mistakes, Patsy is released, now sober. She starts life with a fresh outlook. She moves into a new apartment (one that bears no association to her crime or addiction), returns to teaching, and marries a much older man she met while in A.A.
Things are on the come-up for Patsy. That is…until Joley suddenly re-enters her life, now in her twenties, and exposes a part of Patsy's crime (and life) that will force her to re-analyze the events in a new light.
Astounding and morally-complex, Blame is the perfect read for those seeking a story involving compunction and forgiving the seemingly-unpardonable.
11) Atonement by Ian McEwan
Beloved British author, Ian McEwan, wrote the metafiction novel Atonement in 2001, and it quickly rose to the status of "classic" in the subsequent years.
With eloquent twists of symphonic diction, Atonement tells the story of Briony Tallis, a thirteen-year-old growing up in 1935 England with a talent for writing. Briony lives on her family's country estate with her parents and sister, Cecilia, a recent University of Columbia graduate. Cecilia starts to develop a relationship with fellow classman, Robbie Turner, son of one of the family's servants and a childhood friend of Briony's. But one day, Briony spots Cecilia and Robbie struggling by the fountain. Her inability to fully-comprehend adult films paired with precocious love of literature lead her to interpret the scene as a moment of sexual tension between the pair. Briony further misconstrues the situation and comes to believe that Robbie is acting aggressively towards Cecilia. The day she walks in on them having sex in the library does not help matters.
But when Briony's maternal cousin, Lola, and her twin brothers come to stay with her family while their parents sort through an inflammatory divorce, Briony witnesses a horrific act involving Lola- and she takes her fantasies a step too far—making an irreversible accusation that will tarnish the family and her sister's passionate relationship.
As the novel follows the repercussions and guilt of Briony's claims, the story is divided into three parts: 1935 England, Second World War England and France, and present-day England—making it the perfect read for those seeking a historical novel with tangible slivers of reliability.
A masterpiece spun from gentle, invoking authority and moral complexities, Atonement is a gut-wrenching story about half-innocent mistakes, making reparations, and experiencing delayed guilt.
It is worth noting the "horrific act" that Briony witnesses is of graphic sexual nature, and could be potentially triggering for some readers.
12) Wild: From Lost to Found on the Pacific Crest Trail by Cheryl Strayed
Later made into a 2014 film adaptation, Wild: From Lost to Found on the Pacific Crest Trail is Cheryl Strayed's sensational memoir, recounting 1,100 mile hike through Pacific Crest. After going through one of the most arduous years of her life—in the wake of her mother(who was only 45)'s premature death, her family is divided, she is later divorced, and in the subsequent years, a lover convinces her to try heroin. Four years later, with lingering grief and nothing more to lose, Cheryl makes an impulsive decision that will change her life forever: with no prior training, Cheryl decides she walk over 1,000 miles of the Pacific Crest Trail from the Mojave Desert—from California to Oregon, to Washington State—and she would do it alone.
At the age of 26, Cheryl sets out on a journey to surmount both the Pacific Crest Trail and her own grief, making observations and profound realizations about life along the way. A raw retelling of transformation, endurance, self-discovery, and spiritual-realization, Wild: From Lost to Found on the Pacific Crest Trail pledges to be the perfect novel for readers yearning for an undoubtedly and simply inspirational story.
Good Reads: Page Turners!
These books about redemption will no doubt leave a wow to your mind and inspire you with different perspectives. As they say, good reads feed the soul!