Although winter is a truly beautiful season, being stuck indoors all the time can start to weigh on you and your mind. Luckily, there are plenty of ways to enjoy the season without feeling lost in a blizzard.
1. Bake
Because there are so many winter holidays, the colder months are the perfect time to start learning how to make everything from pies to cakes to breads.
Start by learning how to make simple things like banana bread and progress to baking more complicated breads and desserts. Once you've gained confidence in your baking abilities, start baking for special events and show off how far you've come.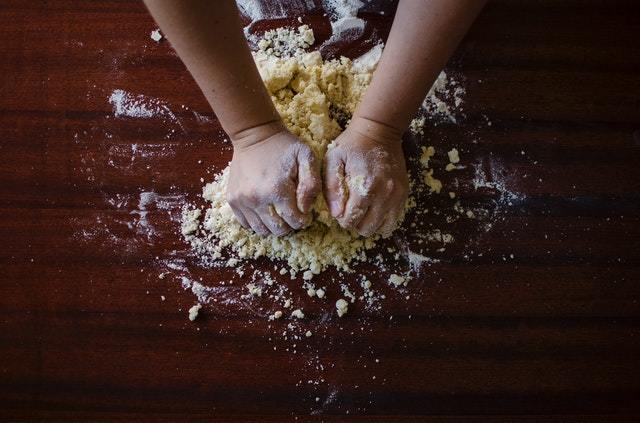 2. Read a new book
Reading is a great hobby to take up this winter because you don't have to physically go anywhere, you can just curl up on the couch and go wherever you want.
When the weather starts to cool down, head to your local library and pick up a bunch of books. Then spend time reading whenever you don't feel like going anywhere.
3. Plan a fantastic vacation
Is there a place where you always wanted to travel? Why not plan your dream trip to this place if money was no object. Plan all the details, from the decision to drive or fly, to all the stops you're going to make and what you're going to do when you reach your destination. Make it as elaborate as you want. You might even go so far as to plan your outfits and hair for each day.
4. Build a snowman
Even if you're not a fan of the cold, some parts of the winter months are worth embracing, like building a snowman. Snowmen don't mind standing outside and they look cute doing it.
There are two main ways to make a snowman: the rolling method and the sandcastle method.
Supplies: sticky snow (not powdery), sticks for the arms, peanuts or coffee beans for the face, props, carrot for the nose (optional)
How to build a snowman rolling method:
This method works best when you have several feet of snow on the ground.
1. Form a snowball the size of a basketball. Then roll it in the snow, patting it down as you go until you have a big snowball.
2. Shape 2 more snowballs the same way you did the first, making each one smaller than the last.
3. Stack the snowballs from largest to smallest.
4. Fix facial features and accessories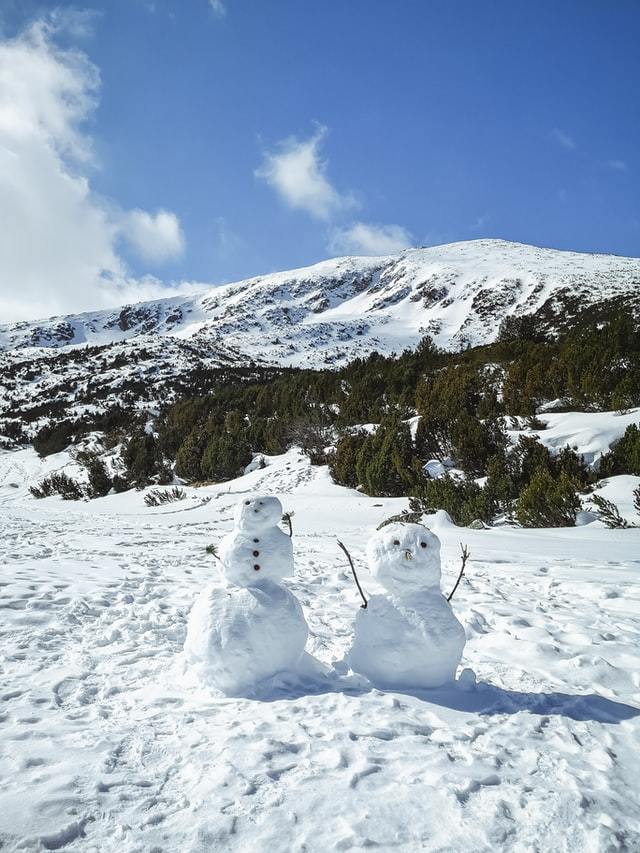 How to build a snowman sandcastle method
1. Pack a 5 gallon bucket with snow as tight as possible. Then turn it over like you would if you were making a sandcastle. If the snow does not clear, tap the bucket lightly. Repeat. You won't want to stack your snowman more than two buckets high.
2. Accessorize your snowman.
5. Go for a swim in an indoor pool
If you desperately miss summer, why not recapture some of that warm weather joy by going swimming in December?
Often leisure centers have indoor pools open to the public during the winter months, so you can swim when it's cold and blowing outside. Usually it only costs a few dollars for a day, and some places offer a pass that lets you pay once and swim all season.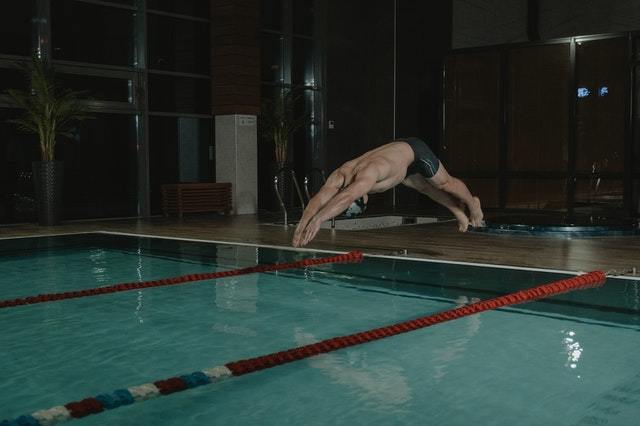 6. Start a gratitude journal
It's easy to find things to complain about when looking only at the bad, but if you tend to think about what's good, it's easy to find reasons to be grateful.
One of the best ways to find out what's good is to start a gratitude journal, where you write down the good things that happened each day and what you're grateful for.
Later, when you have a bad day, reread your journal and cherish all the good things you wrote.
7. Write a short story
Have you always dreamed of writing, but don't know where to start? Why not start with a little story?
Short stories are great for beginning writers because they're only 500-3,000 words long and don't require as much commitment as a novel.
One of the best ways to start writing stories is to start with a prompt and let your imagination run wild. One of the best ways I've found to get writing prompts is to look on Pinterest. There are hundreds of prompts in all genres.
Once you have an idea of ​​what you are going to write, sit down and let the words flow. Don't worry about grammar, spelling or the perfection of your work, just write what you feel.
Once you've finished writing your short story, let it sit for a while, about 2-4 weeks, then go back and watch it. Figure out which parts you like and which you don't. Rewrite or cut out the parts you don't like. Keep working on your story until it's something you're proud to show others.
8. Make snow ice cream
Snow Ice Cream is a wonderful treat that combines the theme of the season (snow) with the simplicity of vanilla ice cream in one incredible dessert. Here is a link to an easy recipe.
9. Watch a new TV show
Sometimes during the long winter nights watching a new show is just the thing to warm you up and with so many streaming services getting new shows and bringing back old favorites, it's not hard to find something to watch.
Some of my favorite shows:
1. White Collar – FBI agent Peter Burke teams up with con man Neil Caffrey to solve crimes.
2. Alias ​​- Sydney Bristow thought she was working for the CIA, until her boss had her fiancé killed. Now she works as a double agent for the real CIA.
3. Gilmore Girls – The iconic mother-daughter team of Lorelai and Rory Gilmore drinks coffee and deals with affluent parents and grandparents with lots of laughs, smiles and help from their colorful hometown residents.
10. Create a Winter Reading List
I love music and so creating playlists to go with different seasons is always fun for me. The great thing about creating seasonal playlists is that you can follow them in many directions, including filling them with holiday music or just songs that remind you of the season.
11. Adopt the flavors of the season
Why not enjoy all the specialty flavors the season brings? For most fall months (September through November), maple and pumpkin are king, but when December rolls around, peppermint takes over.
These flavors have become a phenomenon that has gone so far as to have its own section in some grocery stores.
Try all the fun and weird combinations, like pumpkin spice popcorn and peppermint hot chocolate.
12. Spend time with family and friends
Winter is full of vacations and reasons to spend time with those we love. But often we take that time for granted. Remember to relax and enjoy the time you spend with those you love.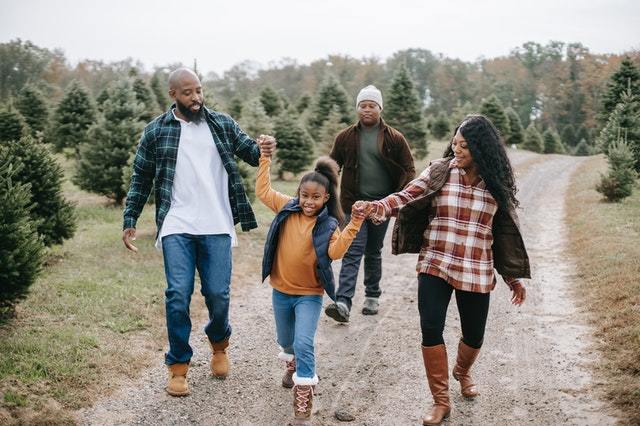 Although winter can be a difficult season, it can be improved by finding joy in life regardless of the season and remembering that spring is just around the corner.