Summer and ice cream go hand in hand, and while ice cream makers have been popular in the past, they aren't always easy, affordable, or realistic. Check out some ice cream recipes that don't require an ice cream maker, plus frozen treats from around the world! Whether you prefer sweet, sour, or somewhere in between, there's something for everyone.
Basic ice cream recipe
The classic recipe makes creamy, rich, velvety-textured ice cream and uses only two ingredients! Simply whip two cups of heavy cream until stiff peaks form and add a can of condensed milk. Pour it into a container and leave it in the freezer for a few hours. Tip: remember to freeze the bowl used to whip the cream to prevent the cream from melting!
Ice cream flavors
While you can enjoy this treat on its own, we encourage you to try some of the flavoring options below!
Vanilla
Do you like vanilla? Stir a little vanilla extract into your ice cream before freezing to get that classic flavor! Or better yet, use a vanilla bean for a cooler taste, and those tiny black specks! Be sure to add chocolate syrup, sprinkles, or any toppings of your choice.
Butter cookie
Sometimes the only comforting thing is a plate of warm, gooey chocolate chip cookies. Well, imagine that combined with ice cream! Stir in a few scoops of your favorite cookie dough before freezing the cream mixture. Feel free to experiment with different cookie flavors, whether it's sugar, oatmeal raisins, or peanut butter!
Chocolate
While chocolate is a truly iconic flavor, it can be messy to make, from recipes requiring hours of melting and chocolate preparation to convoluted multi-paragraph instructions. Instead, try adding melted chocolate to whipped cream, before putting it in the freezer! Silky, creamy and delicious. . . everything that makes the perfect chocolate ice cream.
peach pie
Nothing says summer like juicy peaches. Peach tarts, peach pies, but why not peach ice cream? Add a few sliced ​​peaches to your heavy cream and condensed milk before freezing. You're sure to be satisfied with this light and slightly tangy ice cream recipe, perfect for sharing with friends, family and loved ones!
mint chocolate chips
Another classic flavor of ice cream, mint chocolate chips, is as eye-catching as it is tasty. This recipe perfectly balances the richness of chocolate with a lighter, minty taste. We recommend adding dark chocolate for more contrast, but feel free to add whatever you prefer!
Lavender Earl Gray
You probably haven't even heard of Lavender Earl Gray Ice Cream, but by adding a cup of Earl Gray tea to your ice cream, you can make it yourself! Instead of snuggling up with a book and a hot cup of tea, imagine snuggling up with a book and some cool Lavender Earl Gray ice cream!
espresso
Why not include espresso ice cream in your mornings? It's the perfect way to energize your morning and an excuse to eat more ice cream! Simply add a cup of your favorite coffee before freezing your ice cream. Tip: add a little whipped cream or a drizzle of hot fudge for extra sweetness!
Pina Colada
Piña Colada is a well-known cocktail made with rum, coconut milk, and pineapple juice. Enjoy your own Piña Colada ice cream (without alcohol!) by adding coconut milk and pineapple juice to your ice cream. Be sure to add pineapple wedges and a maraschino cherry for that classic look!
Wafer with saffron oil and sesame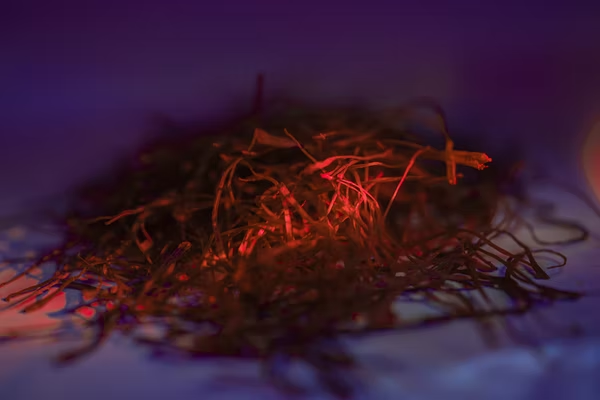 Sure, saffron oil and sesame patty ice cream may look unconventional, but it tastes delicious! Saffron is a threadlike red spice that comes from the Crocus flower, and sesame wafers are a popular snack in Asia. When combined with ice cream, it's sure to impress your friends and family! Stir saffron into your ice cream mixture and top it off with crispy wafers from a local supermarket!
Peanut butter and jelly
Peanut Butter and Jelly Ice Cream revamps an old fashioned lunch item. Add peanut butter and fruity jam to your whipped cream, it will surprise and delight you! If you are allergic to peanuts, try replacing peanut butter with different nut butters.
Apple pie
If you're ready for fall, try this apple pie ice cream. Add cinnamon and apple slices before freezing your cream, and use crumbled crackers to encapsulate that tart taste! Also, don't feel limited by the variety of apples, be it Honey Crisp, Granny Smith or Fuji.
As one of the most popular summer treats, ice cream never disappoints. What could be better than enjoying a fresh scoop of homemade ice cream? Be sure to enjoy the rest of your summer with these simple and delicious recipes!