The well-trodden path of going to school, college, and then getting a job is the one that many people believe is the best path to success. Monetizing talents like writing, singing, and dancing can seem far-fetched, especially for teenagers who are just getting started.
However, teen entrepreneurship is quickly becoming a hot topic. Thanks to social media platforms like Instagram, TikTok, and YouTube, users can now instantly promote their businesses to mass audiences.
The following five teens are all on the path to entrepreneurship and have some advice for anyone looking to follow in their footsteps.
1. Milly (millydoesmakeup_)
With 119,000 followers on Instagram and 2.05,000 subscribers on YouTube, 15-year-old aspiring makeup artist Milly has a huge presence on social media.
Milly started learning how to do makeup by watching makeup videos online and soon after she decided to start her makeup account "millydoesmakeup_". The account offers makeup and skincare tutorials, but also contests such as international giveaways. Initially launching her makeup account on Instagram two years ago, Milly has recently expanded to include YouTube videos to further promote her content. "I've started a YouTube channel where I can post makeup tutorials while talking, or maybe also talk about my life there." Milly explains that she aims to allow her followers to "know her more".
"Go for it! It's very scary, but I promise it's amazing. Also, push yourself and never give up! Milly advises those who want to follow in her footsteps: 'Finally, have fun!
2. Mel Torrefranca
Mel, 17, is a YouTuber, writer and editor for Lost Island Press. Self-publishing her first novel at 13, Mel recently published the book Depart from Wishville.
Mel promotes her work through a range of mediums – posting trailers for her novel via YouTube, running giveaway contests on her Instagram page, and posting artwork of her characters. "Social media has been especially valuable to me," reveals Mel, "especially Instagram."
Mel credits Instagram for providing her with valuable networking opportunities within global writer communities and for making like-minded author friends. "They supported my projects, gave me constructive criticism of my work, held me accountable for my goals, and even helped me promote my books," says Mel.
"If I hadn't met these teenage writers, I doubt I would have had the motivation to finish and publish my first novel," she adds.
"My biggest piece of advice for teens interested in publishing a book is to join an online community of writers, whether it's Instagram, Twitter, or even a community blog," Mel says. "It will not only help with marketing, but also build lasting friendships with like-minded people."
3. Evan (evan.jb_visuals)
Evan, 15, a self-taught Ohio-based photographer, also relies on Instagram as a platform for his business. "I wanted my work to be recognized and I wanted to inspire other budding photographers," says Evan. "I also use Facebook, but mainly for close friends and family."
Evan started taking photos on his iPhone, and it quickly became a passion: "I switched to a real camera and learned how to use editing software," he says. Photography has also become a tool of positivity in other areas of Evan's life, as he reveals it was his "coping mechanism for my depression and anxiety".
When asked if he had any advice for budding photographersEvan said, "Remember to keep their options open and not get so stuck on something that they miss out on amazing opportunities."
4. Kanticha Chumma
Although no longer a teenager herself, Ticha started her career at an early age. Winning Season 2 of The Face Thailand in 2016 was a turning point, propelling her to Instagram fame. Now a model, actress and social media influencer, Ticha has 1.2 million followers on Instagram and 666,600 fans on TikTok.
Maintaining her following on social media required strict marketing from Ticha. "I had to post every day to keep the engagement going," she says. Her success is hardly a surprise as she seems to be a ruthless self-critic. "I'm not one to do just one TikTok video, and I know that would be good. I would do 30-40 videos! I'll keep repeating until I find the best, perfect one that I like ", says Ticha. , revealing that she even marks up draft videos before uploading them.
"Do a little of what makes your soul happy!" Ticha added when asked what she advises readers looking to follow in her footsteps. "Enjoy the ride – don't just expect it to be perfect all the time, sometimes just enjoy what you're doing."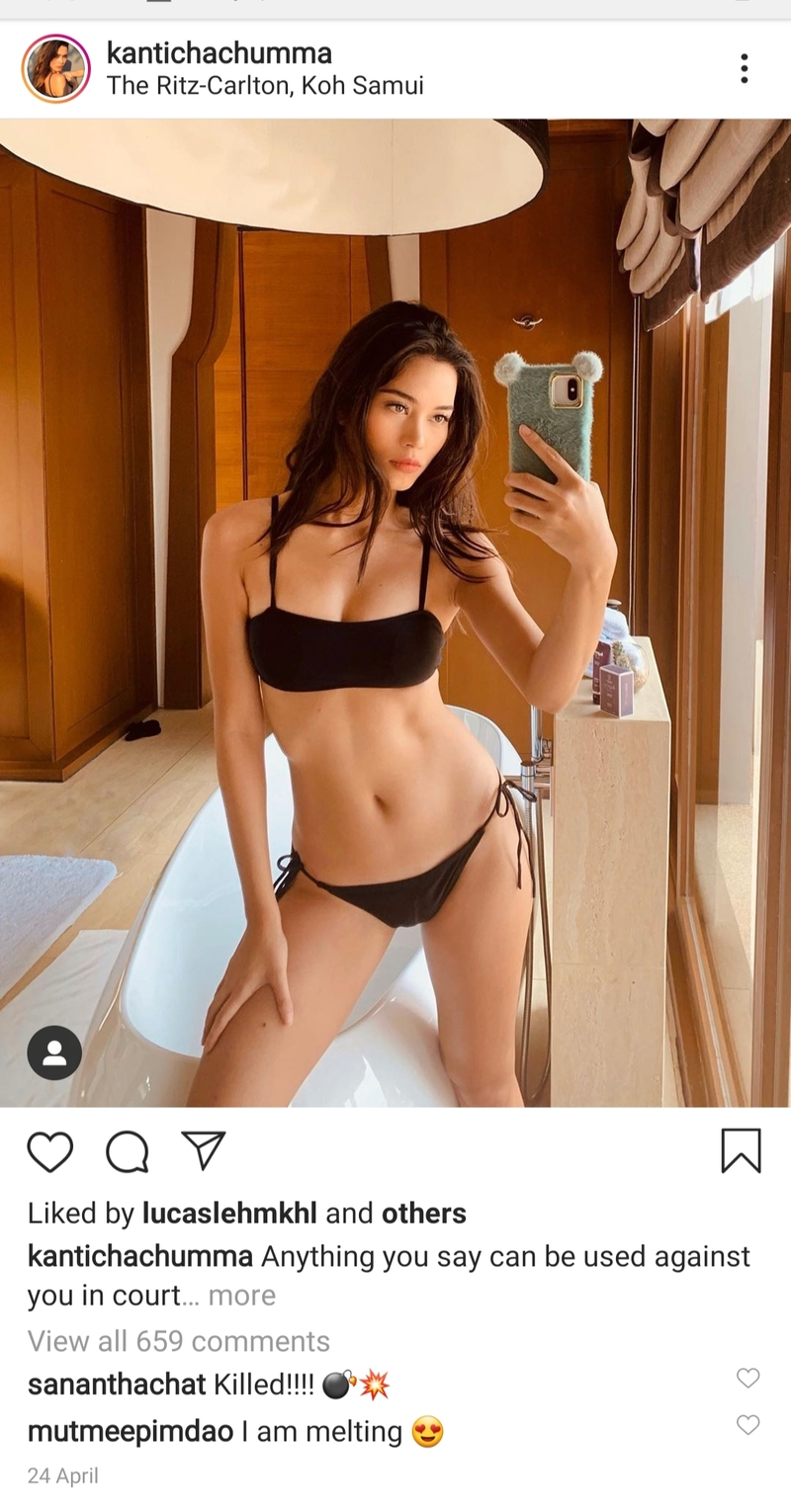 5. Catherine (cc_snaps)
17-year-old teenage photographer Catherine also uses Instagram as a marketing platform for her work. "My friends embraced my idea of ​​sharing on Instagram with nothing but love and support, encouraging me to pursue this idea," she says after opening her photography account. "At that time, I never imagined it would become anything more than just a way to share my passion."
The inspiration for creating the account also occurred in the company of Catherine's friends. "My friends came during the summer and I mentioned that I had just bought my first camera. We ended up taking so many pictures in my garden, making it my first time taking pictures with it. my camera", explains Catherine. "I was really proud of how they turned out and couldn't think of anything better than online."
Entirely self-taught, Catherine stumbled across her camera at a pawn shop almost two summers ago. Today, she monetizes her talent through photoshoots, offering packages that include portraits and wedding photography. "I take pictures for charity in certain situations," she adds.
"Be unique! There are many photographers out there, so do something that sets you apart and differentiates you from others!" Catherine advises budding photographers. "All it takes is a pawn shop camera and the passion to start now and chase your dreams."
Teenagers are monetizing their talents and embarking on inspiring journeys to entrepreneurship on a global scale. Using social media platforms such as Instagram and TikTok facilitates a huge marketing platform, ideal for teenagers who already have a deep understanding of networking.
With no better time to start than now, what are you waiting for?