There are only a few days left for Black History Month 2021. Nevertheless, to celebrate, here are some literary recommendations! From poems to YA page turners and classic novels, these books will always be there to inspire, move and educate.
The Hate You Give, by Angie Thomas
The main protagonist of this book, Starr Carter constantly switches between two worlds. From the poor, mostly black neighborhood where she lives and the wealthy, mostly white prep school she attends. The precarious balance between these worlds is soon shattered when she witnesses the fatal shooting of her childhood best friend. Starr must find her voice and decide to stand up for what is right.
March Series, by John Lewis and Andrew Aydin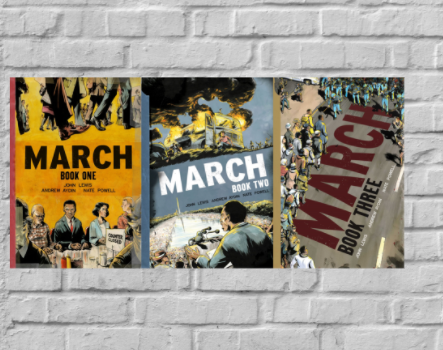 The March Trilogy is a trilogy of black-and-white autobiographical graphic novels about the civil rights movement, told from the perspective of civil rights leader and U.S. Congressman John Lewis. The series is written by Lewis and Andrew Aydin, and illustrated and written by Nate Powell.
Dear Martin, By Nic Stone
Dear Martin by Nic Stone is a realistic fiction book. It depicts identity, racism, and adolescence through the eyes of an African-American teenager named Justyce McAllister. It's the story of an African-American student with ties to the Ivy League named Justyce who becomes a victim of racial profiling.
Brunette girl dreaming, by Jacqueline Woodson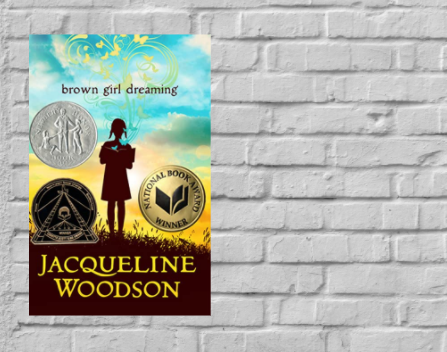 Brown Girl Dreaming follows the childhood of author, Jacqueline Woodson, from birth to about ten years old. Jacqueline was born in Ohio, the youngest of three children. This book is set in 1963, at the height of the civil rights movement.
Newbie, Jerry Craft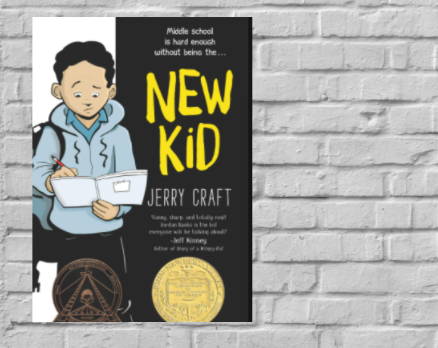 This book is about seventh grader Jordan Banks, who loves nothing more than drawing cartoons about his life. However, instead of sending him to the art school of his dreams, his parents enroll him in a prestigious private school known for its academics, where Jordan is one of the few children of color in his entire class.
The Watsons go to Birmingham, by Christopher Paul Curtis
This book tells the story of a loving African-American family living in the town of Flint, Michigan, in 1963. When Byron, the eldest son, gets into trouble, the parents decide he should spend the summer and maybe the next school year with Grandma Sands in Birmingham, Alabama.
Becoming, by Michele Obama
Becoming is the memoir of former First Lady of the United States, Michelle Obama. He talks about her roots and how she found her voice, as well as her time in the White House, her public health campaign and her role as a mother.