Summer is all well and good, but fall has always been my favorite season. I can already see the leaves turning brown, the sky darkening a few hours earlier, the mornings getting cooler. In the words of Ms. Taylor Swift, August has truly slipped away as a moment in time…
With the colder, darker and cozier months ahead, I've compiled my list of must-read books; eclectic, with lots of variety and my favorites to enjoy with a cup of tea on a cold day.
THE CLASSIC:
DraculaBram Stoker
Dracula is the essential classic that helped spawn the modern vampire we know and love from YA series like Twilight and Vampire Diaries. Partly inspired by Sheridan Le Fanu's earlier gothic short story "Carmilla," "Dracula" explores the concept of ancient evil, the "threat" to female sexuality and salvation. Although some of the ideas are quite old, "Dracula's gothic setting and chilling story set in familiar British locations make it one of my favorite books".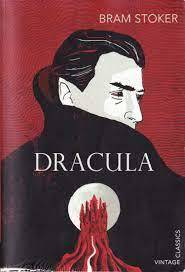 THE FAVORITE YA:
Legendborn by Tracy Deon
Legendborn is a BookTok fan favorite, featuring themes of race, magic, heritage, and heritage. It follows Brie Mathews as she navigates her pre-college classes while battling demons and exploring the mystery of her mother's death. The dark, academic setting of a historical society in early fall makes this book perfect to read at this time of year.
THE MODERN CLASSIC:
His Dark Materials, Phillip Pullman
His Dark Materials, by Phillip Pullman, is a modern classic for a reason. Pullman excels at world-building and creating memorable characters, and it's nearly impossible not to immerse yourself in Lyra's world.
THE GRAPHIC NOVEL:
Chilling Adventures of Sabrina, Roberto Aguirre Sacasa
The CAOS series on Netflix was a cult favorite…until the rushed and underdeveloped last season. Luckily, we can still follow Sabrina Spellman's story as a young half-witch in the form of graphic novels. Chilling Adventures follows Sabrina Spellman, a young witch approaching her 16th birthdaye birthday, tackling teenage angst, romance and magical forces. Although the show is set more firmly in the modern world with 60s/70s elements and aesthetics, the graphic novel is set in the 60s. The gothic Halloween vibes are very strong and perfect for a fun day.
THE FANTASY FAVOURITE:
Stardust, by Neil Gaiman
As the film version of this novel was one of my favorites when I was younger, this book brought back a lot of nostalgia for me. "Stardust" is best suited to older, adult readers, and is full of magical creatures, incredibly inventive characters, and fascinating world-building.
THE CONTEMPORARY YA:
The List, Siobhan Vivian
The list is a super readable and relatable commentary on the beauty myth and societal pressures on teenage girls, following an annual list released each September, naming the "ugliest" and "prettiest" girl in each group of girls. 'age. The list contains elements of mystery, suspense, friendship and relationships, and contains content on eating disorders, sexism and bullying.
Perks of Being a Wallflower, Stephen Chbosky
The Perks of Being a Wallflower is a cult classic for a reason – heartbreaking and honest, this book is not only painfully raw but also perfect for the fall months – perhaps it's the nostalgia attached to the book itself, the infamous "infinite" drive. , or the relativity of the school of navigation.
THE PEDAGOGIC:
Norse Mythology, Neil Gaiman
For mythology fans, "Norse Mythology" is the perfect fall read. It tells ancient myths in a fun, easy-to-digest way, with Neil Gaiman's distinct voice bringing the stories to life.
I hope this list has given you some recommendations for enjoyable, interesting, and engaging books to read this fall. For more recommendations, check out Prerana Manoj's article; 10 books to read to help YOU get out of a reading crisis (theteenmagazine.com) or The Books That Got Me Into Reading by Valentine Marselou (theteenmagazine.com)