As we've probably all heard of the most popular movies, like "After", "The Kissing Booth", "To All the Boys I've Loved Before", and many other popular teen movies, I'm here to share 10 underrated movies. movies you need to add to your watchlist. Some of the movies on this list are not on Netflix, at least in some countries. However, they are definitely worth a look.
1. Miracle in cell C7
At number 1 on this list, we have Miracle in Cell #7a 2013 drama. This is a Turkish film based on Korean 7-beon-bang-ui seon-mul. A mentally ill father is wrongfully accused of a murder he didn't commit. After being separated from her father, the six-year-old girl reunites with him in prison, their new home. It was probably one of the saddest movies I've ever seen, so you definitely have to be prepared with tissues. This movie has an 8.2 rating on IMDB.
2. Blinded by the light
The next film on our list is something completely different that will help you recover from the tears you shed in the first. Blinded by the light is a 2019 comedy, drama and musical film. A story inspired by journalist Sarfraz Manzoor and his love for Bruce Springsteen. The film follows a Pakistani teenager living in 1987 England, Javed. He likes rock, but his parents don't really like him. He writes lyrics for his best friend Matt's band, but they find them very depressing. He learns to live his life and understand his family, while finding his own voice. This movie has a 6.9 rating on IMDB.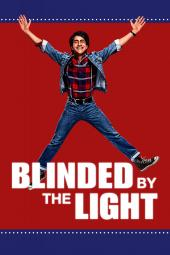 3. Cuba and the cameraman
What kind of movie list would it be if there were no documentaries? ! It's probably the best I've ever seen that you can find on Netflix. This documentary, directed by Jon Alpert, follows Cuba and three struggling families over the course of 45 years, where you can see stark changes that will touch your heart. You can notice a sea change between the optimism of the 70s, the fall of the Soviet Union of the 90s and the death of Fidel Castro in 2016. This documentary has an 8.3 rating on IMDB.
4. Spotlight
This is a shocking film that follows the true story of how a group of reporters, who worked for the Boston Globe, uncovered the massive scandal around the local Catholic Archdiocese and its cover-up of pedophilia being practiced by priests. This movie has an 8.1 rating on IMDB.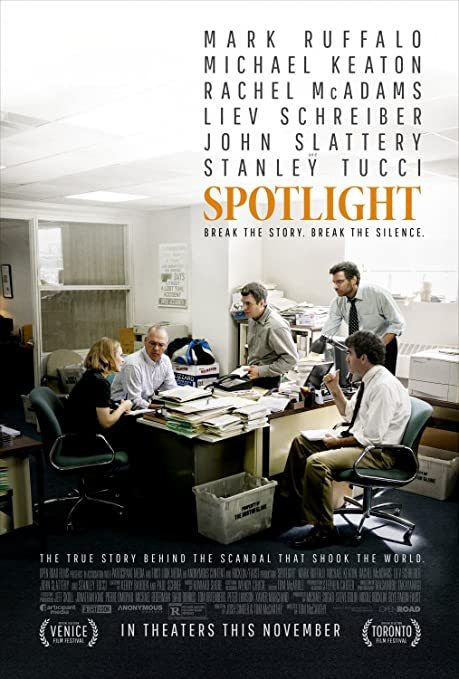 5. Marriage Story
This next one, despite winning an Oscar and other awards and being nominated for many more, still feels underappreciated. With an excellent cast with Adam Driver and Scarlet Johansson, this follows the story of a married couple, a director and an actress, with one child, who decide to divorce. Along with the process, the fights and the changes, they move from New York to Los Angeles. This movie has a 7.9 rating on IMDB.
6. Dirty Dancing: Havana nights
You've probably all seen the original Dirty Dancing, however, this 2004 version is definitely worth checking out. It follows a high school girl, Katey, when she moves to Havana in November 1958, when her father gets a promotion. There she meets a local waiter, who teaches her how to dance and move Cuban style. After being fired, they decide to enter a dance contest for the prize money. The film has a 6.0 rating on IMDB.
7. Under the sun of Riccione
It's an Italian romantic comedy that's definitely worth watching (and don't worry, it's on Netflix). This film follows a summer vacation at the beach in Riccione and a group of teenagers who get to know each other through parties, old friendships and work. That summer, they fall in love, but also learn to deal with heartbreak. This movie has a 5.4 rating on IMDB and it's perfect when you're feeling sad.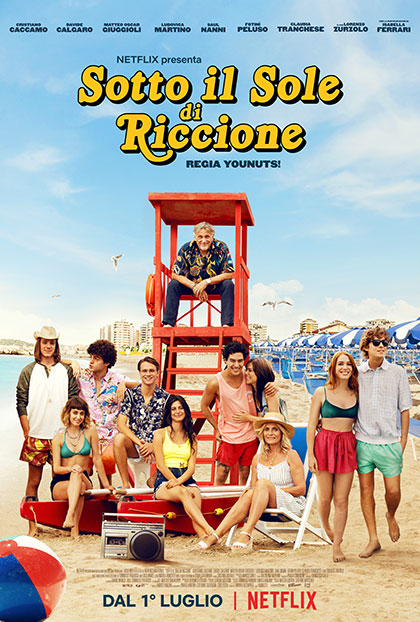 8. And While We Were Here
Another movie with a great summer and vacation vibe. This 2012 American film follows a couple who travel to the island of Ischia, when Leonard, the husband, is invited to give cello lessons. The woman, Jane, who is working on a writing project, finds herself embroiled in a love affair with a "native" young man. This movie has a 5.8 rating on IMDB (although not very high, the vibes are worth watching, as is the last one, and can we talk about that title?!).
9. Special correspondents
Now this movie will definitely leave you in a good mood. Written and directed by the one and only Ricky Gervais (a British genius), this film follows a radio journalist (Eric Bana) and his technician (Ricky Gervais), when they decide to fake their own kidnapping, after being unable to enter in Ecuador, since they lost their passports and boarding tickets. They find themselves documenting the uprising in South America from a New York apartment. This movie has a 5.8 rating on IMDB.
10. The Platform
To end this list in style, how about I show you a horror movie?! (note the sarcasm). If you're like me, you don't really like horror movies. However, this is the one I really recommend. More on the thriller and science fiction side, this film will leave you thinking and wondering about the world we are building for ourselves. This Spanish film tells the story of prisoners in a vertical prison, with one cell per level. Two people per cell, who will have to fight for food. A food platform that lasts only two minutes goes from the highest levels to the lowest, being the first two prisoners who eat the most. Every day prisoners wake up at a different level, the same way they can wake up at the first as they can wake up at the last. This movie has a 7.0 rating on IMDB.
While this is just a list of 10 of the most underrated movies, there are plenty more waiting to be watched and loved. My advice to you is obviously to watch these movies and then keep an eye out for the good underrated movies. And don't forget to share your findings with your loved ones too, they might enjoy the movie too, and they didn't even know it existed.