The sweltering heat and sky-high plane tickets have pushed everyone inside their homes for the summer. While a glass of lemonade or flavored popsicles might help, a trip around the world from the comfort of your couch is unmatched. Here is a list of seven books written by people of color that will guide you in this ambition!
Additional note: If one wonders why we take special care in selecting the books of people of color, it is because these books exist as such and deserve to be testified! And not only are they underrepresented, they are sometimes intentionally buried under the onslaught of books to come. These books deserve the hype our beloved books are already getting (not to say you shouldn't read these books) and the reader should have the empathy to discover their feet in new shoes. People of color write books that will give you the same zest for life as books written by white people: they will make you cry, laugh, smile a little, then a little more, make you really angry and finally close the book. with a resigned sigh. Plus, who doesn't like to fight systemic racism through education and subtlety?
1. The village by the sea by Anita Desai
Genre/s: Realistic YA

Age group: 12 years and over

Country of origin: India
The village by the sea is an exciting and moving story about life in both an Indian coastal village and the impossibly large city of Bombay. This is the story of Lila, 13, and her brother Hari, 12. At the start of the book, Lila wades through the sea to bring scarlet hibiscus, fragrant lilies and butter-yellow allamanda flowers to the sacred rock that fisherwomen's wives pray to, just as her mother did before her husband died. has to sell his boat. pay her debts and she fell ill herself. Now Lila and Hari have to take care of their sick parents, as well as their two younger sisters.
Sensing adventure and a chance to save his family, and possibly his village, Hari impulsively joins a group of farmers and fishermen traveling to Bombay to protest the construction of a fertilizer factory that threatens to pollute. the coastline and destroy their livelihoods. Will the challenge succeed? Can Hari survive in the city and can Lila manage at home without him? Using their own resources and the kindness of strangers, Hari and Lila must find a way to "fit in!" Adapt! as their ornithologist friend urges, just as birds and animals must do to survive.
Buy a copy now!
2. What the day owes the night by Yasmina Khadra
Genre(s): Literary fiction

Age group: 16 years and over

Country of origin: Algeria
As a boy, Younes' life was irrevocably changed when he left his broken home in rural Algeria for the colorful and affluent European neighborhood of Río Salado. Renamed Jonas, he now begins a new life and forms a unique friendship with a group of boys, a lasting bond that nothing, not even the Algerian Revolt, will shake. Yet with the return to Río Salado of Emilia – a beautiful, seductive girl who captures the hearts of all who see her – an epic love story is set in motion that will challenge the bond between the four friends and force Jonas to do a series of difficult choices: Algerian or European, past or present, and whether to abandon oneself to fate or take one's destiny in hand.
Buy a copy now!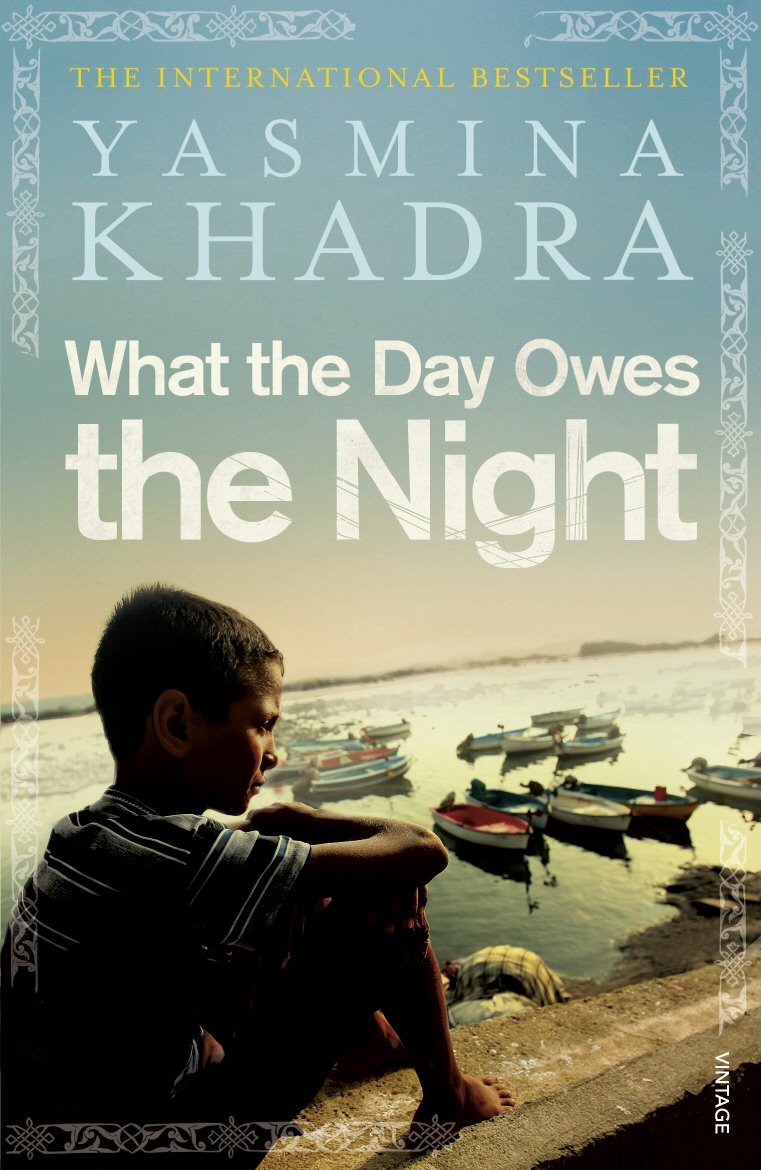 3. The Sarabande of Sara's Band by Larysa Denysenko
Genre(s): Historical fiction

Age group: 12 years and over

Country of origin: Ukraine
Saraband is a novel presented primarily through the characters' rapid-fire interactions in one-on-one or small-group situations. Most of the novel revolves around the male protagonist, journalist Pavlo Dudnyk, who takes his school friend Sara Polonsky as his second wife. Sara, who went from a low-key overweight teenager to a vivacious woman, used to taunt him at school with the nickname "Underbutt" for his bony behind that always needed padding on the chairs in the classroom.
When Pavlo marries Sara, he doesn't realize at first that he's also married to his extended family, Sara's Polonsky group, with their myriad quirks and peculiar behaviors. The novel features a number of small slices of life and is filled with lively repartee. There are plenty of comedic moments, and the novel is saturated with a great deal of puns and humor. It gives the reader a good insight into the lives, loves and tribulations of ordinary Ukrainians today.
Buy a copy now!
4. The blind owl by Sadegh Hedayat
Genre(s): Literary fiction

Age group: 16 years and over

Country of origin: Iran
A haunting story of spiritual loss and degradation, The blind owl tells the story of a young opium addict's despair after losing a mysterious lover. Through a tightly woven series of events that revolve around the same set of mental images – an old man with a chilling laugh, four cadaverous black horses with hoarse coughs, a hidden urn of poisoned wine – the narrator is forced to record his obsession. with a beautiful woman, even if it drives him even further into frenzy and madness.
Buy a copy now!
5. Krabat and the Sorcerer's Mill by Otfried Preussler
Genre(s): Children's fiction

Age group: 7 years and over

Country of origin: Germany
The new year has passed. Twelfth Night is almost here. Krabat, a fourteen-year-old beggar boy dressed as one of the Three Kings, travels from village to village singing Christmas carols. One night, he has a strange dream in which he is summoned by a distant voice to go to a mysterious mill, and when he wakes up, he is irresistibly drawn there. At the mill, he finds eleven other prisoners, all like him: the apprentices of his Master, a powerful wizard.
During the week the boys work tirelessly grinding grain, but on Friday evening the Master initiates them into the mysteries of the ancient Art of Arts. One day, however, the sound of church bells and a passing girl singing an Easter hymn enters the boys' prison. Finally, a plan is set in motion that will win them their freedom and put an end to the Master's dark designs.
Buy a copy now!
6. Daughter of the Moon Goddess by Sue Lynn Tan
Genre(s): Fantasy

Age group: 12 years and over

Country of origin: Malaysia
Growing up on the moon, Xingyin is used to loneliness, unaware that she is in hiding from the mighty Heavenly Emperor who exiled her mother for stealing her elixir of immortality. But when Xingyin's magic breaks out and her existence is discovered, she is forced to flee her home, leaving her mother behind.
Alone, untrained and scared, she heads for the celestial realm, a land of wonder and secrets. Disguising her identity, she seizes the opportunity to learn alongside the Crown Prince, mastering archery and magic, even as passion burns between her and the Emperor's son.
To save his mother, Xingyin embarks on a perilous quest, battling legendary creatures and vicious foes across the land and skies. When betrayal looms and forbidden magic threatens the kingdom, however, she must challenge the ruthless Celestial Emperor for her dream, making a dangerous deal in which she is torn between losing everything she loves or sinking the kingdom. in chaos.
Buy a copy now!
seven. The fifth season by NK Jeminsin
Genre/s: Dystopian fantasy

Age group: 15 years and over

Country of origin: United States
This is how the world ends… for the last time. It begins with the great red rift at the heart of the world's only continent, spewing ash that obscures the sun. It begins with death, with a murdered son and a missing daughter. It begins with a betrayal, and long dormant wounds awaken to fester. It is calm, a land long accustomed to disasters, where the power of the earth is used as a weapon. And where there is no mercy.
Buy a copy now!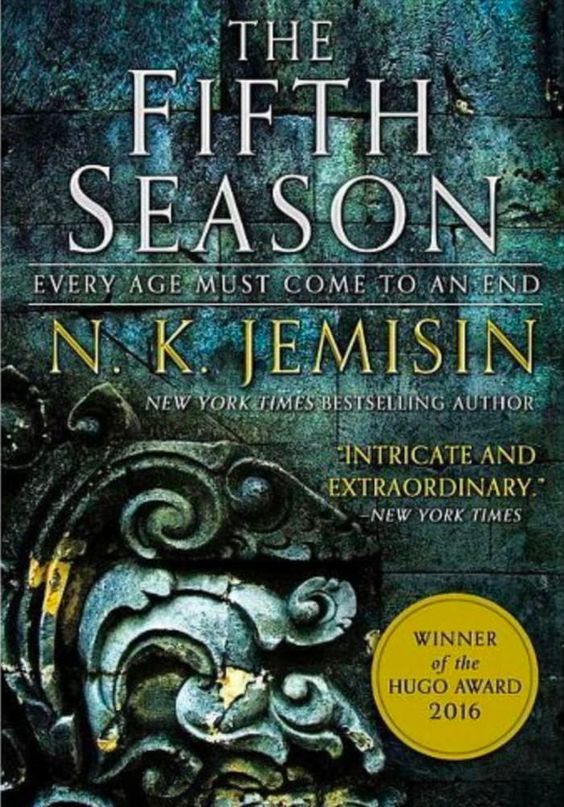 We hope you've found some amazing POC-written books for the upcoming summer. Whatever the weather, these books (and many more) will accompany you on incredible adventures!