Right now we all need a little escape from all the news going around. I've always been a huge book addict, but it's hard to always find a list of good books to read. I know for a fact that I'm not the only one and you also need help finding some great book recommendations (because you clicked on this article!).
Finding great books to read has almost become a hobby and I document all my recent reads and TBR (To Be Read) on my IG (what.leli.reads) which is FILLED with amazing content so if you'd like to pop there, you would be more than welcome! I'll also be including my favorite book of the year on this list, so stay tuned!
Okay, on the books:
1) Almost Midnight by Rainbow Rowell (ROMANCE)
This was my last read and I loved it! It was so adorable, and there were 2 stories in this curation book of short stories. Rainbow Rowell is one of my favorite authors of all time. The first "Midnights" story follows Margaret and Noel every Christmas Eve through high school and beyond. It was a perfect short read, so if that's your thing, what are you waiting for? The second "Kindred Spirits" story was a bit longer and is about 18-year-old Elena, who decides to camp outside movie theaters in anticipation of the new Star Wars movie, only to find two men in line. . Plus, if you're still not convinced (why?), there are incredibly cute illustrations inside, like seriously!
"'Midnights' is the story of Noel and Mags, who meet every year at the same New Year's Eve party and fall a little more in love each time…
"Kindred Spirits" is about Elena, who decides to wait in line to see the new Star Wars movie and meets Gabe, another fan."
2) Crazy Rich Asians by Kevin Kwan (CONTEMPORARY/YA)
Need I say more for that? After watching the movie before reading the book (oops), I knew I had to pick up a copy. I was not deceived. This book was addictive and above all fun. I posted a review about it on my IG, and one of my followers said, "I love how you said the most important thing was that this book was fun! I think that's best part of reading!" and I completely agree. If you're feeling a little down right now, the characters in this book are sure to lift your spirits.
"When Rachel Chu agrees to spend the summer in Singapore with her boyfriend, Nicholas Young, she envisions a humble family home and time with the man she might one day marry.
What she doesn't know is that Nick's family home looks like a palace, that she'll be traveling in more private planes than cars, and that she's about to meet the group of people the most. strangest and craziest that exists."
3) Paper Towns by John Green (CONTEMPORARY/MYSTERY)
Yes, it's JOHN GREEN, bestselling author of The Fault in Our Stars and Turtles All The Way Down. Every aspect of this book was interesting and it was such a page turner. You really wanted to know what happened to Margo, and it was like you were with Quentin looking for clues! It's the kind of story that leaves you sitting in silence thinking about the ending.
"When Margo Roth Spiegelman beckons Quentin Jacobsen in the middle of the night – dressed as a ninja and plotting an ingenious campaign of revenge – he follows her. Margo has always planned wildly and, until now, she has always planned solo. After a lifetime of loving Margo from afar, things are finally looking up for Q…until the day breaks and she's gone. Always an enigma, Margo has now become a mystery. But there are clues. And they're for Q."
4) Rainbow Rowell Fangirl (YA)
Lo and behold, Rainbow makes a splendid appearance again! I'll be honest, I read this book *partially* because of the cover. But honestly, look at it! Fangirl was one of those reads that left me all warm and happy inside, and dove deep into the concepts of love, friendship, and family.
"Cath and Wren are identical twins, and until recently they did absolutely everything together. Now they're in college and Wren has decided she doesn't want to be half a pair anymore – she wants to dance , meet boys, go to parties and let loose. It's not that easy for Cath. She's horribly shy and has always immersed herself in the fan fiction she writes, where she always knows exactly what to say and can write a romance far more intense than anything she's experienced in real life.
Without Wren, Cath is completely alone and totally out of her comfort zone. She has a surly roommate with a charming, ever-present boyfriend, a fiction-writing teacher who thinks fan fiction is the end of the civilized world, a handsome classmate who only wants to talk words. . . And she can't stop worrying about her father, who is loving and fragile and has never really been alone.
Now Cath must decide if she's ready to open her heart to new people and new experiences, and she realizes there's more to learn about love than she ever thought possible. "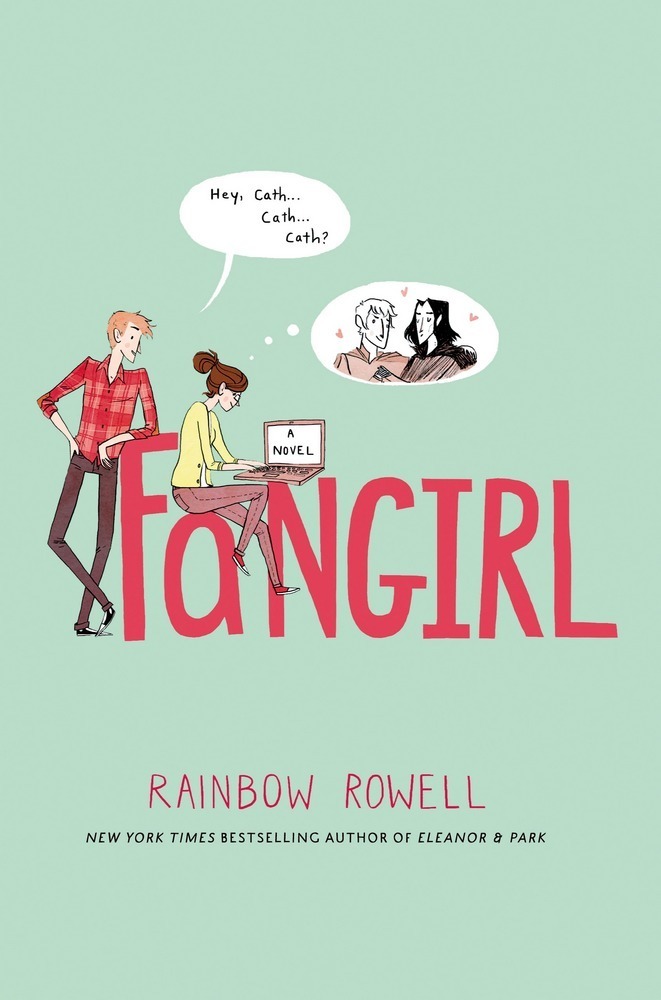 5) Kim Liggett's Year of Grace (DYSTOPIAN)
Lucky last, my favorite book of 2020 so far! After diving deep into the Hunger Games trilogy, I fell in love with the dystopian books. I was mindlessly browsing the shelves of my library and found this gem! After reading the blurb, I ran to borrow it. And… I finished it very quickly. It's one of those books that instantly pulls you in, makes you want more and more until you realize it's 12pm and you should probably sleep. It's similar to The Handmaid's Tale, so if you like it, you'll love it!
"Nobody talks about a year of grace. It's forbidden.
In Garner County, girls are told they have the power to lure grown men out of bed, to drive women mad with jealousy. They believe that their skin emits a powerful aphrodisiac, the powerful essence of youth, of a girl on the verge of femininity. This is why they are banished for their sixteenth year, to release their magic into the wild so they can return purified and ready for marriage. But not everyone will return home alive.
Sixteen-year-old Tierney James dreams of a better life – a society that doesn't pit friend against friend or wife against wife, but as her own year of grace draws near, she soon realizes that it's not just the brutal elements they must fear. It's not even the poachers in the woods, men waiting for a chance to catch one of the girls to make a fortune on the black market. Their biggest threat could very well be each other.
With sharp prose and gritty realism, The Grace Year examines the complex and sometimes twisted relationships between girls, the women they eventually become, and the difficult decisions they make between the two."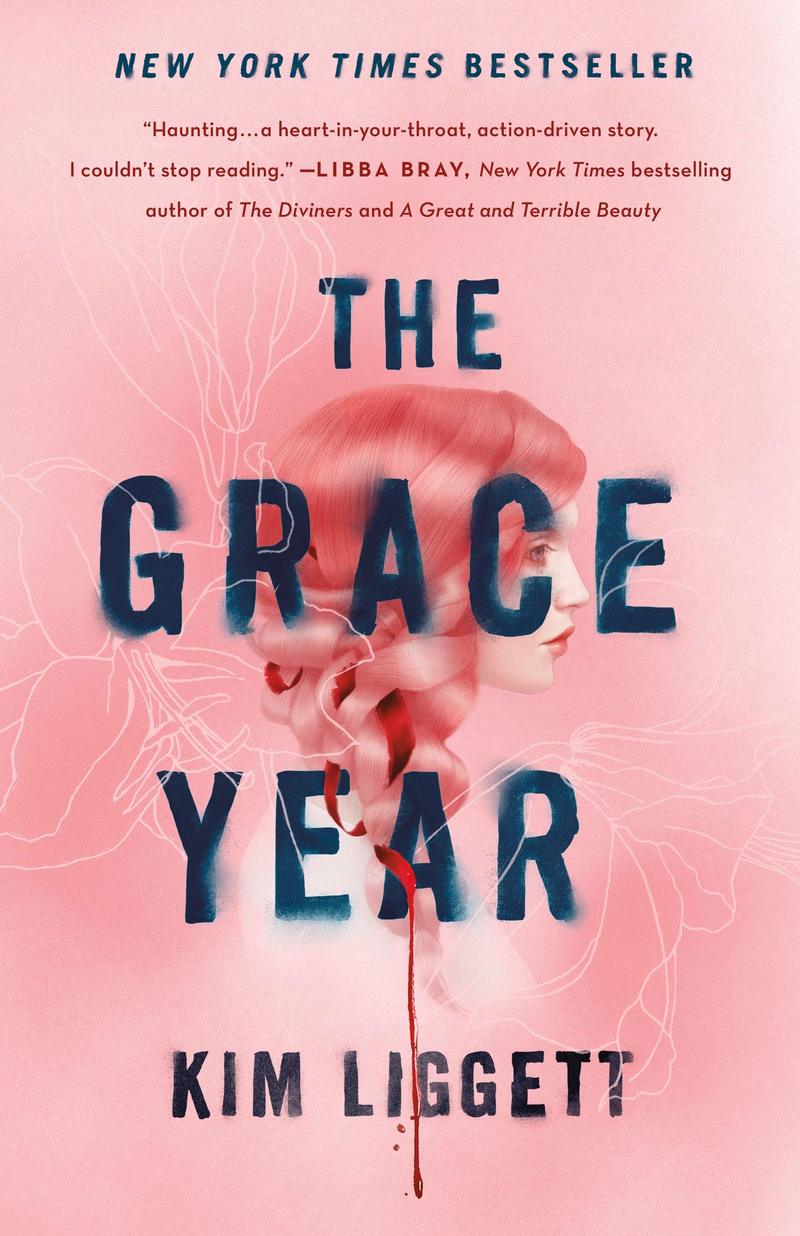 Aaaand it's a wrap! I really hope you have found a good book to get through quarantine.