Sometimes doing the same hairstyle every day can get a bit boring. If you're struggling to learn how to do intricate braids or just don't have time for intricate hairstyles, hair accessories can give you a whole new look. All the accessories listed below are affordable and sure to give you a cute new hairstyle.
1. Big hair claws
Hair claws are all the rage right now, and they're not hard to find. Using a bobby pin to pull your hair up is quick, easy, and looks great too. Gone are the bad days when you can use a hair clip to give yourself a natural and cute look. These simple and inexpensive hair clips are also ideal for thick hair.
2. Hair sticks
I love hair sticks. They are better than using hair ties because they cause less breakage and they keep your hair in place all day! There are many styles you can try out with bobby pins, and all of them look great. Hair sticks are also available in many different colors, materials, styles, and sizes. Word of advice: don't use chopsticks as it could be considered cultural appropriation. Hot Topic has the coolest Beetlejuice hair sticks here.
3. Flower hairpins
These beautiful bobby pins look great in updos or braids. Flowers add a little something extra, and they are my favorite. You can use them for special occasions or when you want to add something to your look. These are the flower hairpins that I own.
4. Coiled hair ties
These little plastic hair ties stretch to fit around your hair. They are a much better option than normal hair ties because they cause less breakage. The best part about it is that it doesn't leave any creases or imprints in your hair when you take it out! Target sells hair ties with designs on them.
5. Makeup headband
Not technically a hair accessory, but still super cute! This headband can be used when applying makeup or doing skincare to keep your hair out of your face. A must if you want your spa evenings to be even more special. The Vintage Cosmetic Company has a great one here.
6. Pony-O
This creative hair tie keeps your ponytails high longer. No more sagging ponytails or headaches when this hair tie is here to hold your hair up! It's an innovative design that creates more volume by the way it holds your hair. It's not a normal tie, that's for sure. Buy the Pony-O here.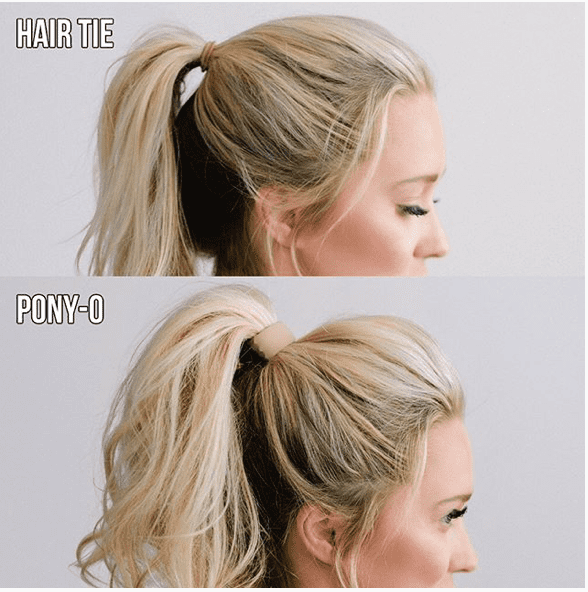 7. Chunky barrettes
You may have noticed that large barrettes are all the rage lately. They are cute and stylish and a great way to add something extra to add to your look. Pearl barrettes have been trending more than anything else. Find chunky pearl hair clips here on Etsy.
8. Scrunchies
Scrunchies were one of the biggest trends of 2019, and it's been making a comeback since the '80s. They're super comfy and there are plenty of options! If you already have a collection of scrunchies, buy some with satin or patterns to change it up. Sephora sells stylish silk hair scrunchies that are supposed to help prevent ponytail breakage.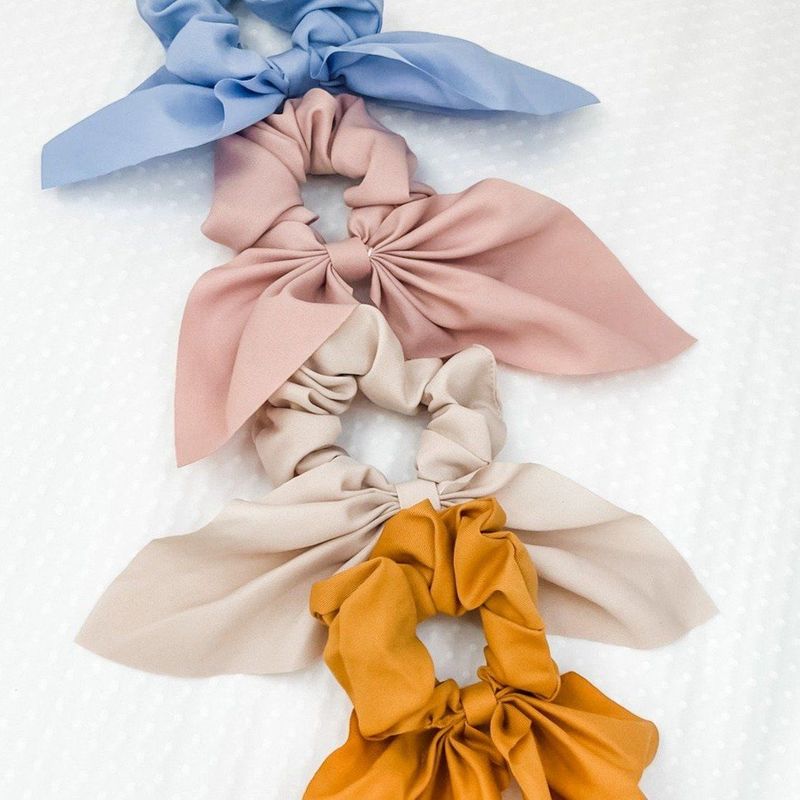 9. Sports headband
Use a headband to keep your hair out of your face and your head in play during sports. They work well and are quite simple so no flamboyant designs will get in the way of your activities. I love lululemon headbands, they are simplistic, cute and functional.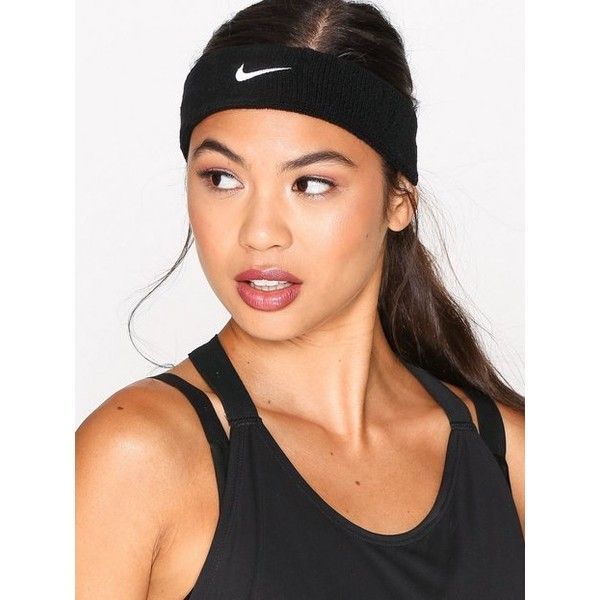 10. Bandanas
You can also use bandanas as a headband. They are chic and can be styled in many ways. You can opt for a boho or rosie-the-riviter look. I recently discovered some cool bandanas with different designs, colors and patterns on them at Target. They are affordable and can change the style of your outfit. Urban Outfitters also sell bandanas with interesting designs.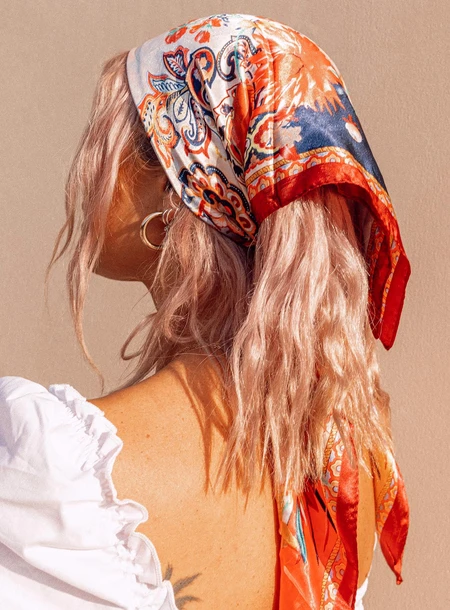 Hope these hair accessories can help you when you need inspiration for a hairstyle or a new look for school. These hair accessories work for all hair types, and they look great on everyone!