Looking for Halloween costumes to try out for this upcoming season? TTM is here for you! You should definitely try one of these Halloween costumes!
1. The Wizard of Oz
If you feel like you're not in Kansas anymore, this is the best costume for you and your friends on Halloween night! This is a great group costume for up to four people. You can find these costumes on these websites: Link to Dorothy's costume. Party City Wizard Of Oz Costumes.,Spirit Halloween Costumes.. You and your friends will have fun on Halloween in this costume!
2. Hippie

If you like to keep peace and calm, you should definitely be a hippie for Halloween! You would look super cute in this costume. You can find this costume on many online shopping sites. You can even gather some things from your closet to form this costume. Here are some links to websites to find this costume: Hippie Costumes. 1960s costumes.
3. Mean Girls
If you like Mean Girls, you will love this costume. You don't have to choose between Janice and Damien. You could be any of the characters from the movie! If you don't know where to find this costume, don't worry. Here are the links to the costumes: Mean girls Halloween costumes.
4. Carefree
Distraught. This word reminds me of guys these days. Let's get back to basics. If you've ever wanted to jump into Cher's shoes, now's your chance. You could be Cher, Dionne or Tai. Click on these links to find costumes! Cher and Dione costume. Expensive suit. Tai suit.
5. Sun and Moon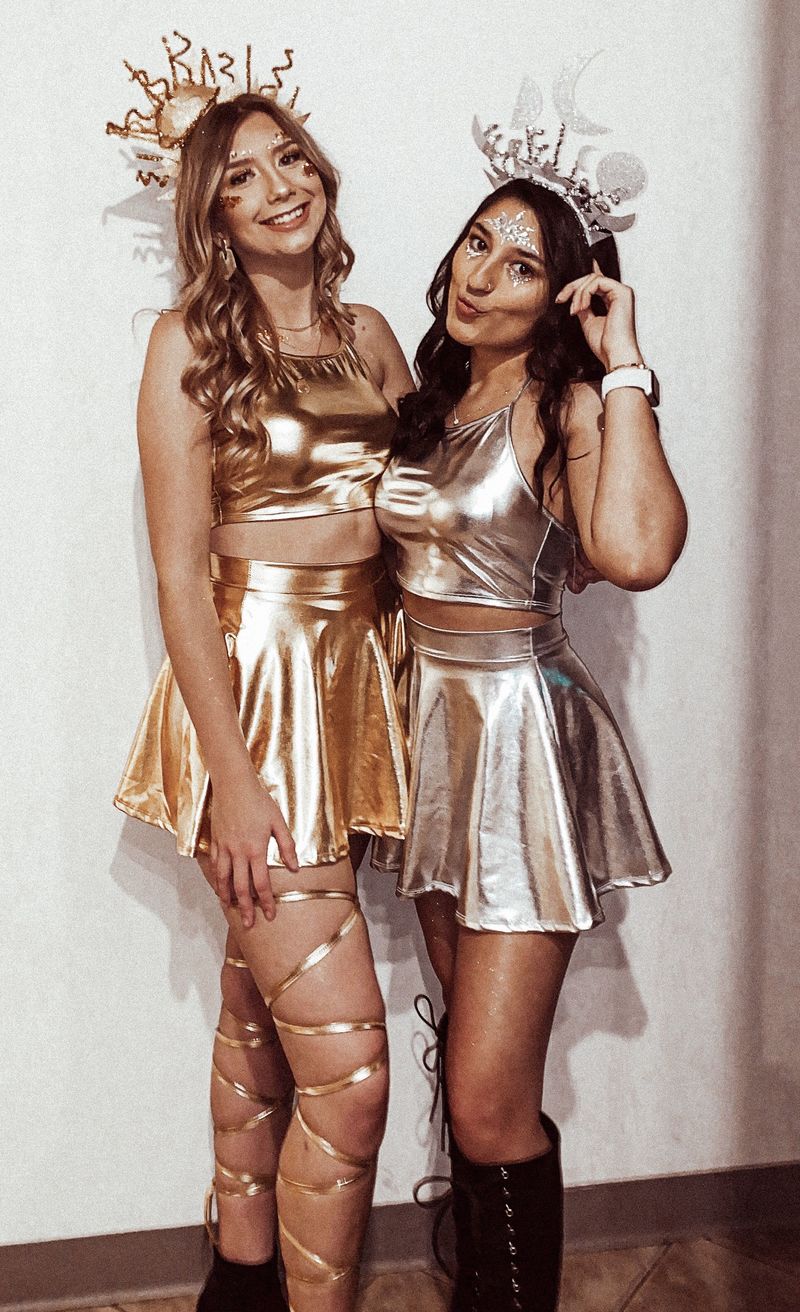 This costume is ideal for best friends. You and your best friend could become complete opposites for just one night. There is only one question, however. Who will be the sun and who will be the moon? Tie for golden skirt. Link for silver skirt.
6. M&M'S
This is one of the best Halloween costumes for a large group of people. This disguise can also be unisex. I don't know about you, but I'd definitely be a yellow M&M for Halloween and wouldn't be ashamed to do so. Link for shirts.
7. The Purge
The Purge is such a classic costume, but it's still the cutest. You can choose from all kinds of masks and clothes for this costume. There is a huge variety of clothes to choose from! What are you waiting for? Be ready! Purging masks.
8. Charlie and the Chocolate Factory
It's a great Halloween costume for the whole family! Your mom, siblings, dad and you could all choose a character from this movie and dress up! I don't know about you guys, but I love this movie and this costume idea. Link for costumes.
9. Alvin and the Chipmunks
Alvin! You better click the links below and grab this costume! All you need is makeup, socks and a hoodie! Link to costumes.
10.Hydroflasks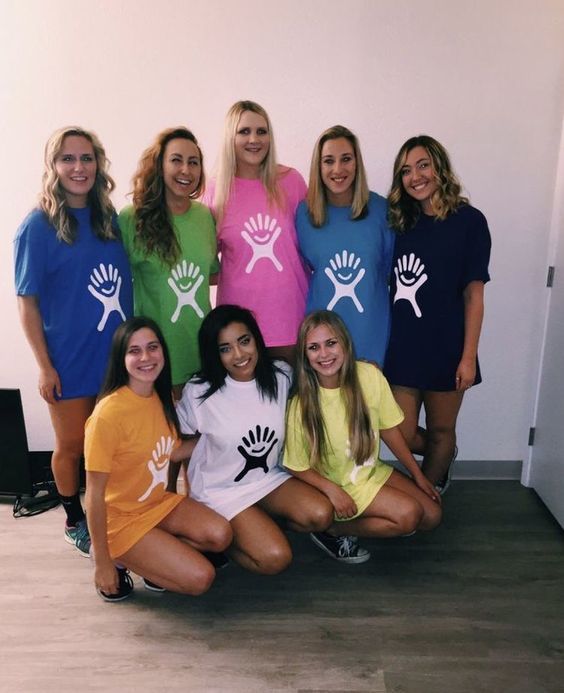 "And me oop." Don't miss this group costume! You could be any color you want. You can even add some scrunchies and friendship bracelets to this costume to make you a real VSCO girl. Link to the pink shirt. Link to the yellow shirt. Link to the black shirt. Link to the white shirt. Link to dark blue shirt. Link to the green shirt. Link to baby blue shirt.