Need trendy and super cute hairstyle ideas and inspiration? Take a look at some of my favorite hairstyles straight from my Pinterest board. Grab your hair wax and brush and try out your favorites!
#1: Braids
The famous pigtails of the 90s are back! Pigtails are super cute and easy to make. They will give you an automatic facelift and who says no to that? Watch Hailey Bieber absolutely rock the hairstyle!
If you need help, check out the Youtube tutorial below, which I think explains the method very well.
#2: Model Bun
This updo will give you the off-duty vibe of the taller model. You may have heard of the off-duty fashion model, but how cute is the bun version? It's super easy to do and will only take you a few minutes. Also perfect when you've skipped a laundry day. Bella Hadid shows us her sleek model bun and absolutely nails it.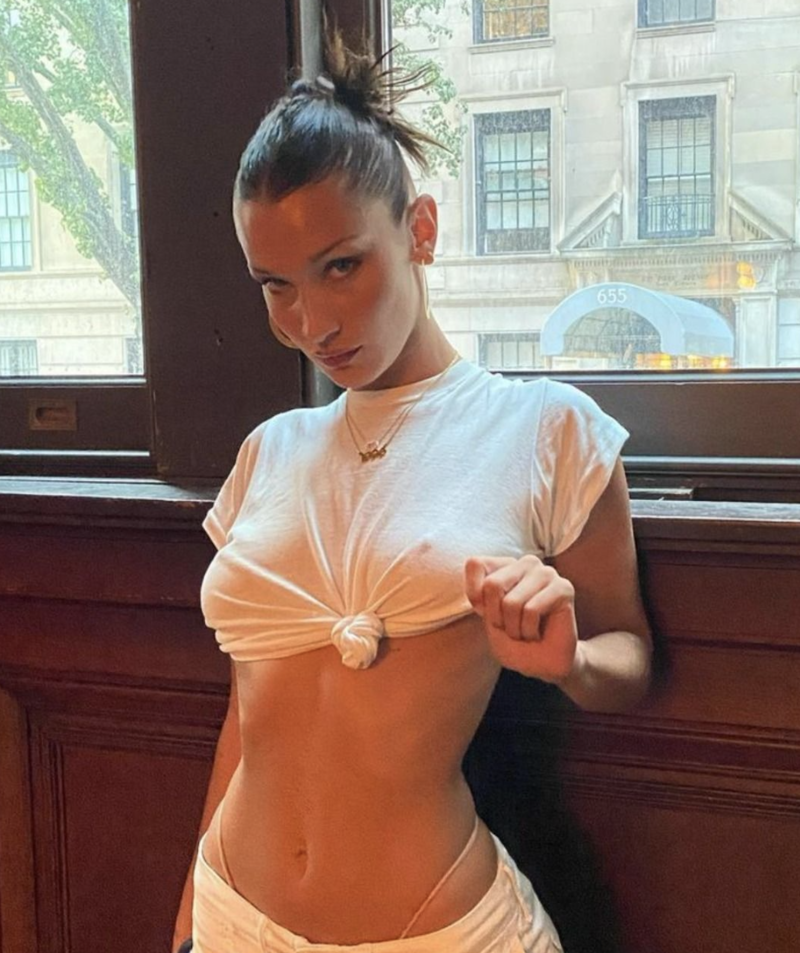 Watch the Youtube video below for a short but fairly clear tutorial.
#3: Half Up Half Down
The Half Up Half Down hairstyle has so many variations. You can add cute claw clip, ribbon, bow and more. This is a fun hairstyle that you can experiment with. My favorite version, however, is definitely the "ponytail effect". It gives your hair a voluminous boost and makes it look longer too. You can decide which version you prefer, see what works for your hair.
For straight hair, for example, I really like the "Kim K"-inspired ponytail (tutorial linked below).
For curly hair, I think it looks so cute with some bangs/front strands pulled out (also linked below). These will work for many hair types, but find out which variant is most comfortable for you.
#4: Bubble Braids
I'm sure you've heard of the trendy bubble ponytail, but the bubble version is definitely worth it. They may take a little longer, but the end result is so cute. It is also an awesome and super trendy hairstyle for the hot summer days that are coming.
If you are having trouble with this hairstyle, watch the video below for a step-by-step tutorial.
#5: Sleek Low Bun
This one is a classic and will stay cute forever. It's super easy and quick, plus it looks really fancy too. I like when it's smooth and gelled, but of course it doesn't have to be. It's really simple, minimalist and perfect for the famous "clean girl" trend. If you want to spice up the look a bit, add some small braids, put on a beaded hair clip, etc.
Watch the video below for a basic tutorial on the stylish bun.
Hope this will give you new and fresh hairstyle inspiration. These #5s are all so cute and I'm sure after you've mastered your favorites, you'll be able to do them in less than 5 minutes. I guarantee you will look absolutely fabulous with every one of them.