Lorelai Gilmore, one of the protagonists of the hit series Gilmore Girls, is known for many things. Her quick wit, obsession with coffee, and independence have all defined her character throughout the show's seven seasons. What has often slipped under the radar, however, is her glamorous and fun sense of fashion.
Each episode, she had a new outfit that caught the eye. Beautifully colored sweaters, spectacular dresses and elegant coats filled her closet. She wore too many adorable outfits to count! Here are some of his best.
laundry day
The infamous "laundry day" is deep in the hearts of Gilmore Girls fans. It's Lorelai's daughter Rory's first day at her new elite private school and Lorelai has to go in and meet the principal. Unfortunately, all of her presentable clothes were at the cleaners, so she was forced to wear a pink tie-dye shirt, denim shorts and a black down coat. Despite the embarrassment that Lorelai and Rory have faced, this outfit remains one of the most iconic. Tie-dye was a staple in Lorelai's closet, and this outfit captures it best.
Party in the United States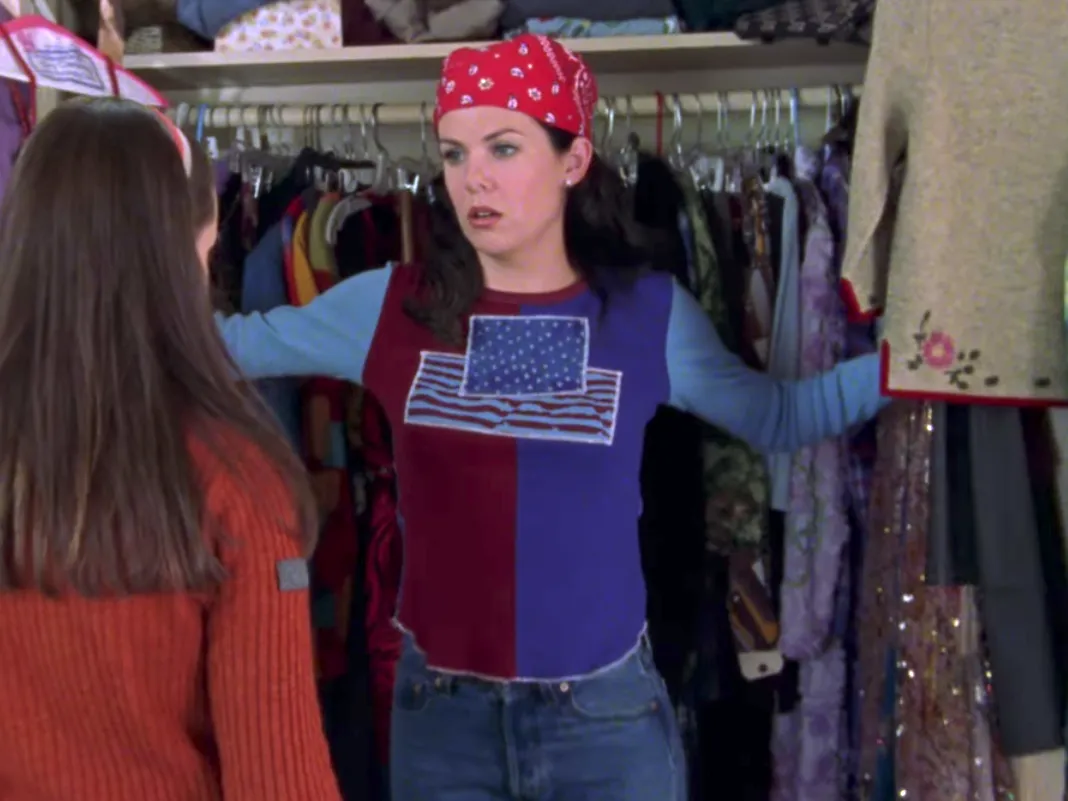 Here, Lorelai looks like she's just returned from a very festive evening on the 4th of July. The bright red bandana really makes the outfit pop, while the darker colors of her long-sleeved shirt complement each other nicely. Patches meant to replicate the American flag add flavor to the otherwise soft shirt. Her blue jeans tie it all together and that's what I call an outfit.
bucket hat galore
If you didn't know, Lorelai Gilmore is a big fan of the color pink. I didn't even notice how well she wore the color until I finished the set, but she works the color well. In this fun and very 2000s outfit, she wears a pink dress with a floral pattern, a youthful white bob and a large necklace of what appears to be a rose. A perfect outfit for running errands or just hanging out in her town, Stars Hollow.
Red, red and red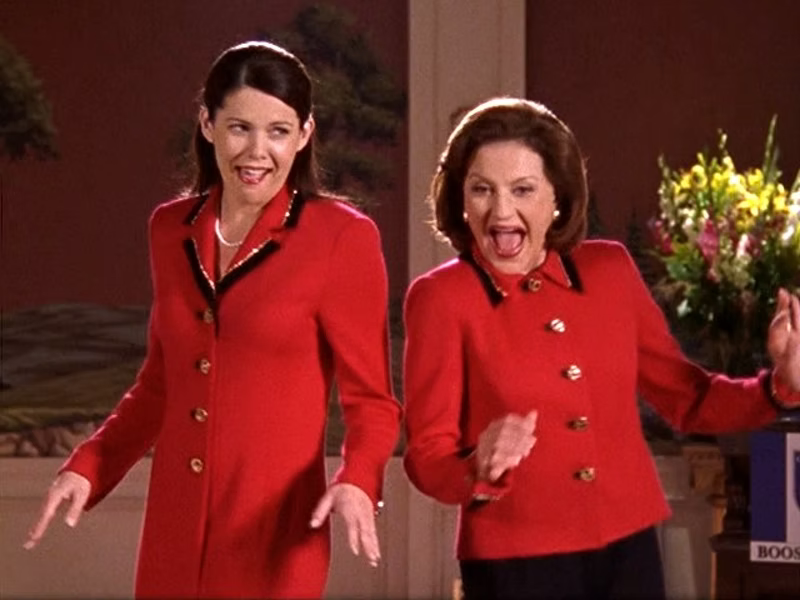 The title of this episode was "Like Mother, Like Daughter" and it couldn't be more fitting for this scene. When Lorelai volunteered to model at a fundraising fashion show, she didn't realize she would be required to wear matching outfits with her mom! Despite Lorelai's displeasure, she still looks fantastic. The bright red eloquently compliments her black hair and her necklace adds another element of chic. Lorelai (and Emily!) rocked this track.
Instagram influencer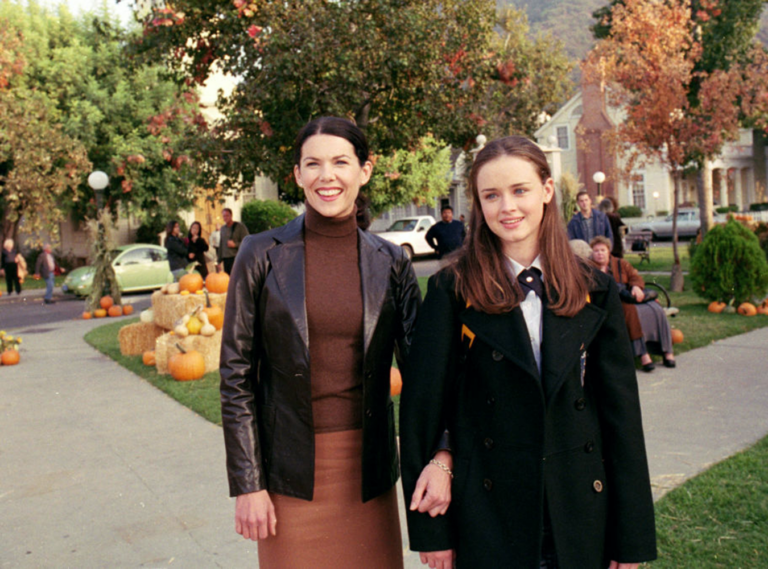 The show was set in the early 2000s, but here Lorelai seems way ahead of her time. This look reminds me of what today's influencers wear when they walk the streets of New York. The leather jacket is sophisticated, yet elegant. The chocolate brown turtleneck looks great on Lorelai and the tan skirt is a perfect match. This outfit is perfect for fall, the season the Gilmore girls do best. I think it's safe to say that Lorelai is fabulous here!
The dress "My parents are still married"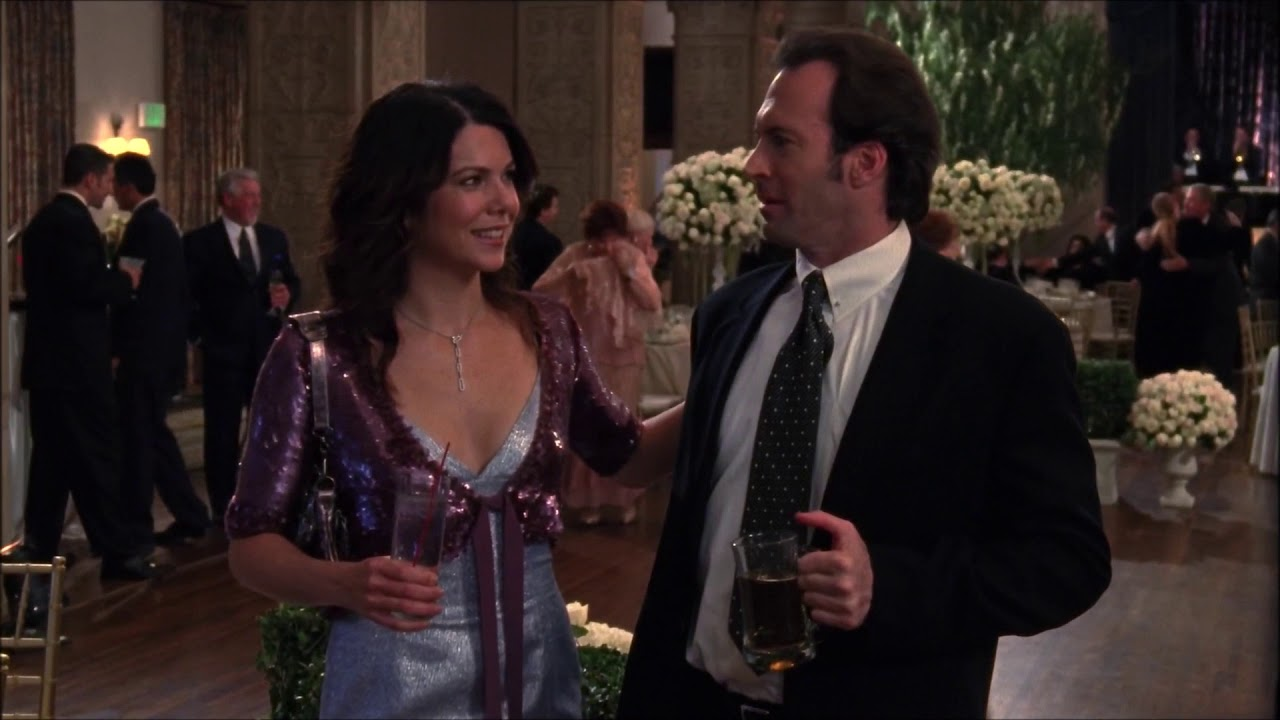 Due to some rough bumps in the relationship between Lorelai's parents, Emily and Richard, there was a moment on the show while they were apart. Luckily for all those Emily and Richard senders, they revived and chose to "renew their vows" in very chic style. It looked like a wedding ceremony followed by a party, and again, Lorelai's style of dress didn't disappoint. She wore a gorgeous sparkly blue dress that suited her so well. The dress was topped with a shiny purple shrug. For a glamorous event, she wore a surprisingly glamorous dress.
Back to school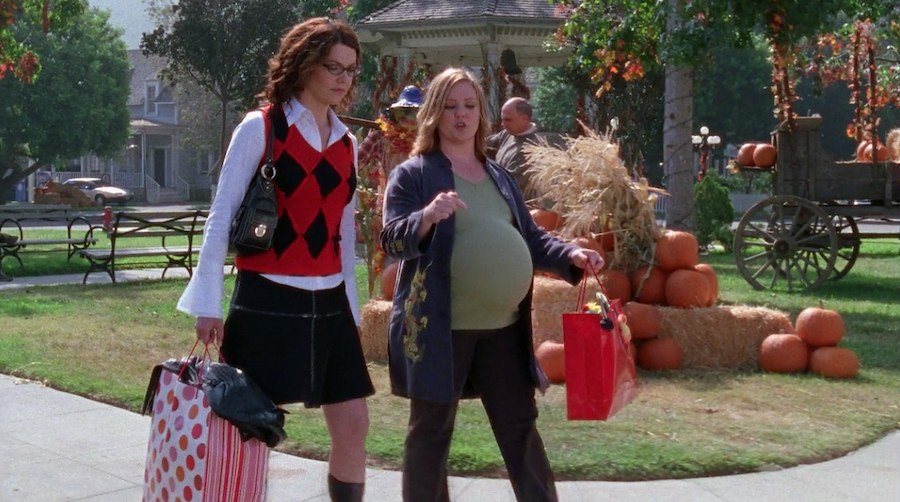 I don't know if Lorelai would be thrilled if she heard this, but she serves up a lot of schoolgirl vibes here. The collared shirt, sweater vest, and knee-length skirt really remind me of a private school uniform. Nonetheless, the jumpsuit is adorable and the glasses really complete the outfit. It's so interesting to see that the same style of sweater she wore back then is popular now. The vest is timeless!
After looking at all the photos of Lorelai's outfits, I feel inspired. I want his closet so much! She had the ability to turn otherwise simple looks into absolute masterpieces, all while being a single mom with a full-time job! Her fashion superpowers leave me in awe, and I can only hope to one day be as talented as her.