For so long I tried different products, brands, cheap and expensive. Recently I found a routine that works for me with products that give me results. If you are looking for products that help get rid of acne, scars and prevent acne, definitely read below. Don't want to go to the store every month to get a new bottle? Look no further because MDAcne is a subscription box with products that last for three months.
Old routine:
Since I started having acne around the fifth-sixth grade, I have used Neutrogena products, almost all of them. I was trying all their new stuff but didn't see any results. Between my freshman and senior year, Neutrogena came out with a stubborn acne product that I had to try! I did this and it worked great, but when school started I went out of my way and my acne came back. I tried going back to this product even now as a college freshman and had no results. I always have an almost new bottle in my bathroom that isn't being used, I didn't want to give up or try something new. I even used the same moisturizer forever, the drastically different yellow bottle from Clinique. It was definitely time to try something different.
MDAcne:
I decided to try something new using MDAcne, and I liked the idea of ​​a subscription box because I live in a dorm and it's pretty easy without me seeing a dermatologist or I have to go to different stores. I was surprised at the results and atmosphere of this product and the company behind it.
MDAcne is a personal acne treatment based on your profile and all about one application. It's an affordable way to treat your skin and follow a routine. For me, the hardest part is sticking to my routine, doing it day and night, but with the reminders in the app and my own commitment to never let acne define my life, I was able to stick with my first three month. Founders Dr. Harth and his son Oded Harth worked hard to create an app that could connect communities and talk about how everyone's skin is different and how it should be treated in those different circumstances.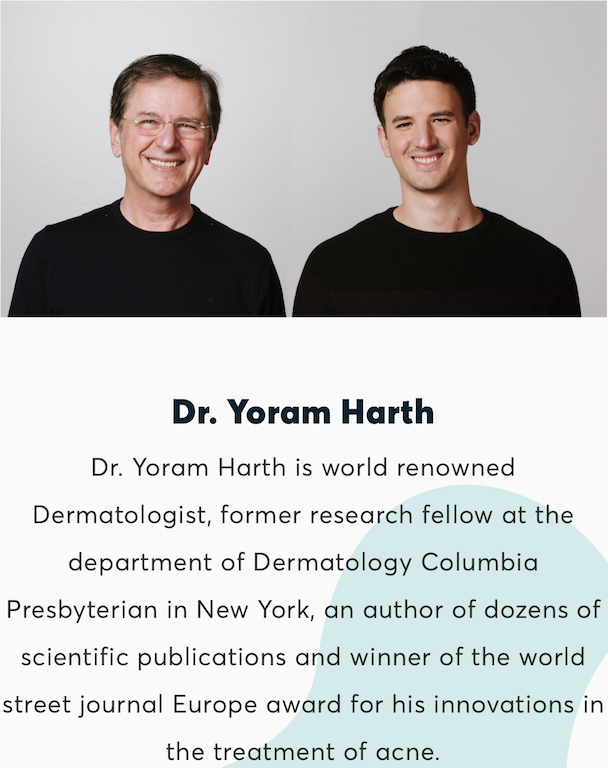 What to do when you receive your first box:
The packaging of each box is perfect and like a nice surprise. There will be three bottles that you will use for the three months. Soap, moisturizer and night cream. The soap smells good, like the Jolly Rancher with green apples. A small amount is enough because the soap is very soapy but not at all rough on the skin. It lathers on the skin and should be left on for thirty seconds before rinsing off. During the day, use moisturizer which is great for your pores because it won't clog them. It's not streaky at all and blends into the skin so well. In the evening, after washing your face, the night cream also smells very good. This is my favorite product because it looks like a lotion, but it does something for my skin throughout the night.
Some challenges I faced:
I'm from a super humid and sea level area and everything and moved to study in a desert which means my whole skin routine has changed and my makeup habits have changed as well. When I first started using the product I thought the night cream made my skin dry and after several days very dry. I had to skip the night cream for two days. It helped, but it was the soap that made my skin really dry. I went out of town to an area that was higher elevation in the winter and even drier, this was my second week of using my product, and my skin got super irritated during that week. I was able to find help on the application and just doubled the moisturizer which stopped the irritation. It hasn't happened again and my skin feels great now. Definitely, if anything happens to you or you have any questions, the app is a great help and you can also chat directly with Dr. Harth for other questions.
Make-up and routine:
For the first few weeks, I didn't wear makeup on my face simply because I wanted to give my face time to adjust to the new products without having to deal with foundation or cream. I also went through all my products to check their throwaway expirations. I didn't want to cause new acne to appear. It is completely acceptable not to wear makeup or to do so while using your products. After a few weeks, I started to wear makeup again. I recommend not wearing pore-clogging foundation and having your moisturizer and primer on your face for about ten minutes before putting on your makeup.
My results:
Throughout this trip I noticed that my skin didn't get oily when I had back-to-back classes and went to meetings etc. and that the moisturizer lasted and worked. By logging my weekly or daily treatments on the app, I can see that the acne around my chin has cleared up and I've only had two incidents where I got new acne, that it went away. act as buttons or buttons. My forehead acne has improved greatly. I just had lots of red spots and little bumps, some of which are still there. They gradually disappear or become smaller. I'm so happy with this! I also recommend having a set sleep schedule and following a diet you like, the app also explains in detail what other outside factors affect your face and can cause acne.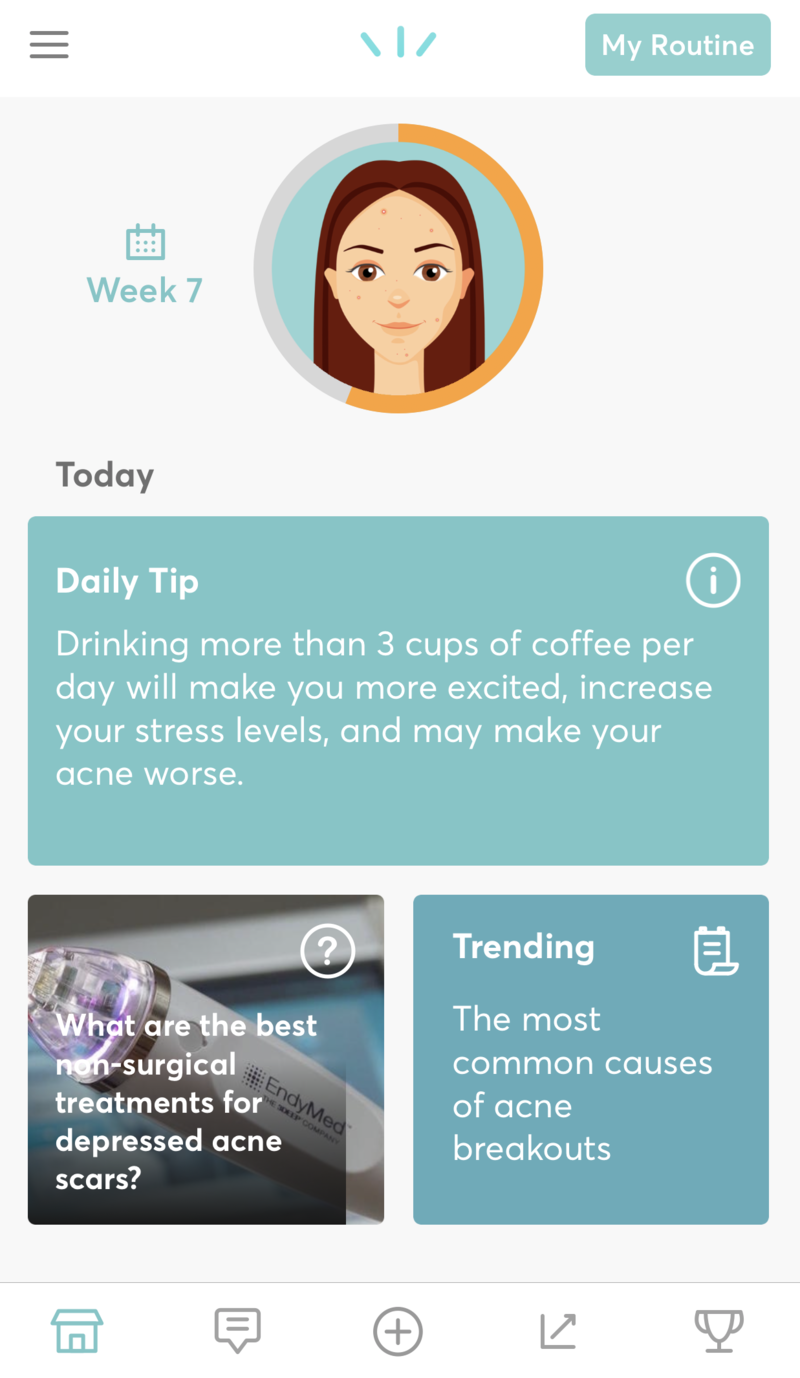 What did it do to me:
Due to my forehead acne, I rarely took selfies or took too many photos with friends with me. I've always loved photographing others and being the cameraman to keep my acne from showing up on film. I definitely feel more confident in myself because I don't think people are looking at my acne face. I have short hair at the moment which is all over my face sometimes, but I wouldn't do anything about it because I never wanted to show my forehead. Now I'm completely normal to rock my half-high half-low pony to study at the library or with friends. Little things like these have lifted my mood and I feel happier with a routine that I know I want to keep doing.
How affordable is it:
Get your subscription box for $29.95/month plus full access to an app that provides personal dermatologist chats, community connection, results you can check for yourself, plus a 3-day supply month every three months, and the products are personalized to your skin. They also have a 60 day money back guarantee. For the first time use, here are some promo codes: HEART-70% for 70% off, HEART-30% for 30% off, 70 OFF.
Check out MDAcne's social media below:
Website: https://www.mdacne.com/
Instagram: https://www.instagram.com/mdacne/
App: https://itunes.apple.com/app/apple-store/id1044050208?mt=8