The dawn of the 2020s presented a unique shift in fashion, taking fashionistas back to the early 2000s. A truly simpler time. Paris Hilton's age, diapers, hot pink and Lizzie McGuire. Large, thick, layered gold jewellery. The signet rings, all that aesthetic.
Maybe you're looking for your new favorite brand to get new outfits on your radar, or maybe you're looking for some epic Y2K jewelry. Anyway, the days of dresses with jeans from Ed Hardy and Forever 21 (to look at you, Ashley Tisdale) are long gone. The new "in" is small brands, and there are so many to choose from.
If you're looking to recapture the whole Mean Girls / Our Lips Are Sealed aesthetic, Moxiewrrld is about to be your new favorite brand. The entirely handmade brand began by recycling second-hand pieces before transforming into a full-fledged business, designing and curating stylish collections reminiscent of a whole new brand.
See this post on Instagram
I had the chance to speak to Moxiewrrld mastermind Sophia Boyer to explore what she hopes to do with her brand, her inspiration, and a few other burning questions at the Y2K clothing hotspot.
How did you come up with the idea of ​​launching Moxiewrrld?
Moxiewrrld started last February, and I basically had this little business before this one called "Strung by Soph". I didn't really think of it as a business per se. I was sort of selling jewelry, and I guess I realized along the way that I really liked the idea of ​​having my own business. This epiphany happened at the same time that I was starting to work on the clothes; so I took the new name "Moxiewrrld", incorporated it and started to take the whole thing a little more seriously. I obviously love clothes, so when I wanted to build a business, I wanted to do something that I loved. Not only do I create the pieces, but I style them for the shoots and design the website.
Have you had a favorite piece or collection that you have published?
I really like some pieces I've done in the past, but I try to move away from all of the "designer inspired, reworked" pieces and create my own unique brand, so I don't sell them more. I'm a big fan of graphic tees, especially now that I find myself at home and in my bed all the time. Other than the drop I'm working on right now, I'd say one of my favorite pieces is this yellow "save the rainforest" t-shirt with this funky little parrot on it, and I put the Moschino logo on it . I just feel like all the colors of the shirt and the brand logo worked really well together, so this is definitely one of my favorites.
Sophia styled the piece with these gothic crossover jeans, a pair she called "understated tailoring" because they look super expensive and high-end, but aren't referencing any brand labels, which which makes it a very unique "Moxiewrrld" piece.
Who would be your style icon?
It changes all the time, but I definitely find a lot of inspiration in my TikTok and Pinterest. I can just log in and there are so many people with the coolest fashion sense. My whole For You page is filled with these girls with these super cute outfits, so it's definitely not hard to find style inspiration.
Sophia also cited a few Instagram fashion accounts as sources of inspiration, in particular Kat Castellano and Internet Girl. "I can appreciate the looks they pull off, even though we don't have exactly the same style," Sophia claims.
See this post on Instagram
As for celebrities, she cites Devon Carlson and Bella Hadid as two of her recent fashion inspirations.
How do you deal with being a student and owning a full-time small business?
My freshman year of community college, I think I felt pretty depressed because all of my friends were having a traditional college experience and I was home. I didn't really know what I wanted to do, but I think when I finally realized Moxiewrrld was something I seriously wanted to do, I realized being home wasn't really a bad thing . I spent a lot of time focusing on growing my brand, which I think wouldn't have been possible if I was a traditional college student. My final semester is coming up though, so I'm not sure what Moxiewrrld will be like when I transition into a more traditional college experience. But I really think being home has been a blessing for me.
How do you hope to develop your brand in the future? What's next for Moxiewrrld?
The brand is going through a pretty big rebranding right now, as I move it away from a more 1 on 1, designer inspired overhaul, to creating pieces that feature my brand or are entirely my creations. It's definitely going to be a big change, and I think it's a big thing because I can really show my style in the pieces that I design. I know a lot of my followers come from the reworked designer side, which scares me a bit, but I'm excited to have the opportunity to really create my own stuff. Instagram ads have definitely been a big part of growing my audience, so I think discovering a new audience through marketing is going to be really important while I'm making this shift.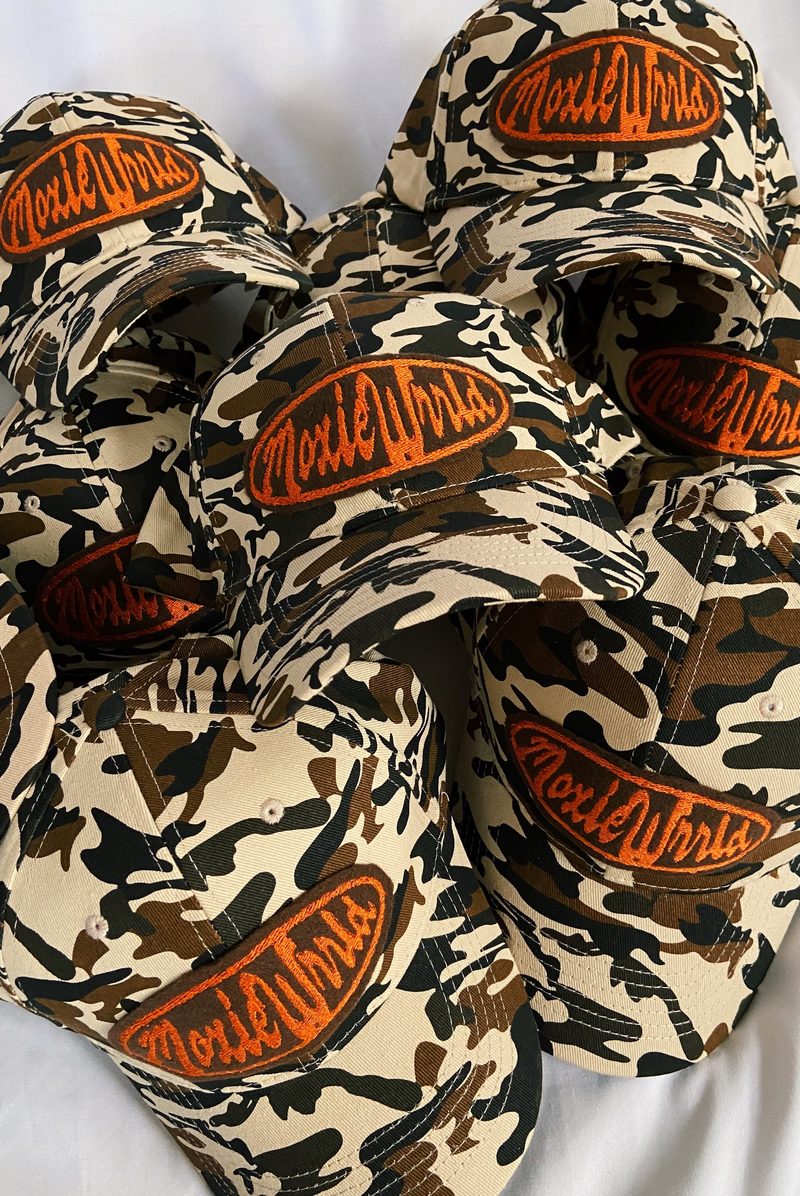 Do you have any advice for other small business owners or anyone else looking to build a brand?
It's easy to get discouraged, so don't be. Even now, I compare myself and my brand to others, and over-analyze how they got their customer base, what they sell, why I'm smaller, or why I'm not growing as fast. It's really toxic, and I know there might be people watching Moxiewrrld and wondering the same things. I feel like one of the downsides of social media is this constant comparison and kind of perpetual questioning about the success of my drops.
Don't compare yourself. This is the root of so many problems. While it can be good to watch others and learn from them, don't let it affect you or anything you do.
Sophia encourages other small business owners to focus on growing and enjoying what they create and publish. In the same way that Moxiewrrld takes a big leap forward, risk-taking and brand fluidity, she argues, are key to building a strong brand and much more self-confidence.
So why Moxiewrrld?
Sophia encourages people to buy small and support the people behind small businesses. Boyer is a real person who has a strong connection with his audience and places interaction and communication at the top of his priorities. She cares about her customers, in a way that is rare in big chains, even if the fashion sense is impeccable. She watches Desperate Housewives and works on every collection and design. There is something rather personal about plays in this context.
Moxiewrrld's next release is slated for December 28, including many featured pieces, so be sure to check out Sophia and her brand on Instagram @moxiewrrld to stay updated on future releases.