As you're just beginning to exercise, the aesthetic appeals of working out are clear. Matching sets of trendy clothes and shoes can speak to your fashion soul. There may be more to working out than just sweating it out! Maybe it's just fashion. Here are the 10 best athletic shoes for 2020 and where you can buy them.
#10: Nike In-Season TR 8
Color Selection: Available in Black/White and White/Silver (shown above).
Uses: Can be used in the gym on mats while lifting weights. They provide the perfect amount of cushion for your feet while doing intense exercises. (Indoor/Gyms)
Review: Reviews of this product have been very positive and indicate that the shoes are reliable and durable. On the plus side, they are relatively less expensive than most training shoes, so they are an affordable option for everyone. They can be a long-term investment, so make sure you understand the exact type of shoe you want.
Price: $45 (on sale); Regular $75
#9: Adidas Swift Run Shoes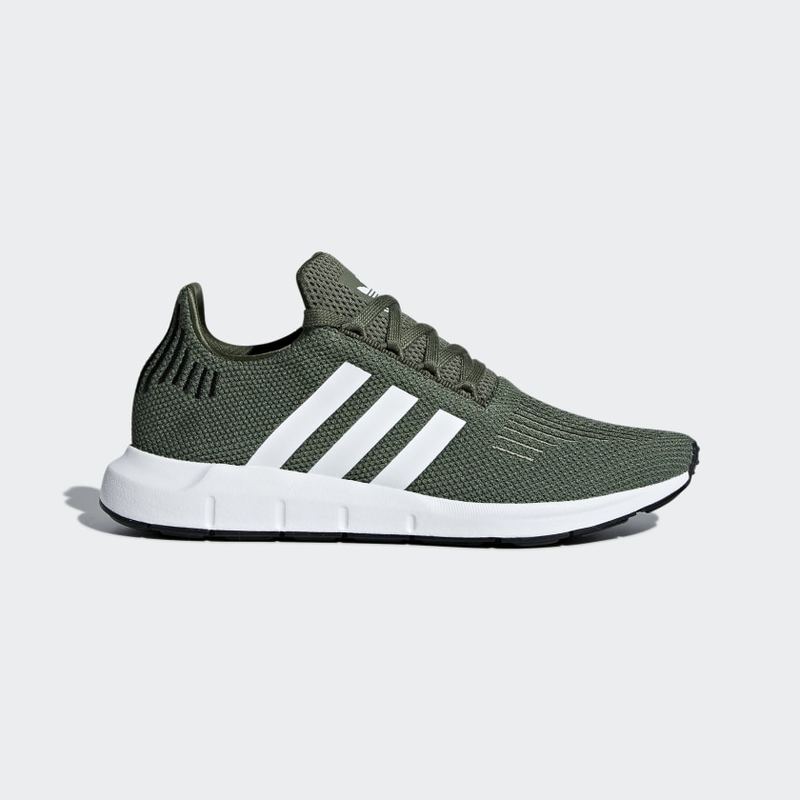 Color Selection: Basic Green (shown above), Cloud White, Ice Pink, Raw White
Uses: This is more of a pair of everyday shoes. Although this is traditionally a running shoe, it really can be used for anything. It's a great everyday shoe with an understated color scheme and comfort.
Review: This shoe is one of my favorites. It has an assortment of soft colors, which I love! It is also a relatively basic shoe that can go well with any outfit. Also, the soles have a lot of cushion, so
Price: $68; Regular $85
#8: Women's UA Charged Breathe Lace Up Shoes
Color selection: Pink/French Gray (above), Black/Jet Gray, White/X-Ray, White/White, Blue Ink/Frost Peach.
Uses: Can be used for a variety of reasons, from racing to fashion!
Review: Personally, I find these shoes to have a very sleek style that resembles today's fashion trends. Another feature is that the shoes do not contain the traditional lace, but have a new mechanism that does not require any laces! It is described as a slip-on shoe, which is great for convenience and speed! However, this shoe is more expensive, and this is perhaps the only negative aspect of this shoe.
Price: $80.00
#7: Nike In-Season TR 9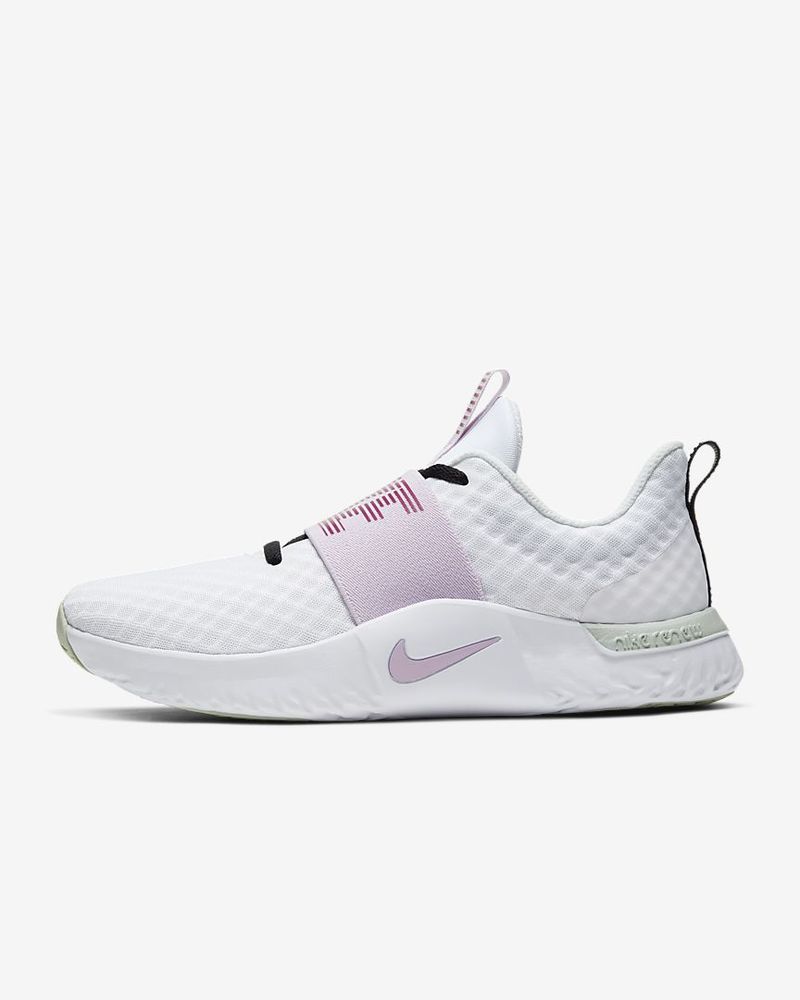 Color Selection: Fire Pink/Washed Coral, Black/Charcoal/White, Platinum Tint/Mint Moss, White/Black/Noble Red (shown above), Stone Mauve/Metallic Red, Black/Vivid Purple/Baby Pink, Gray Atmosphere/Rose Quartz, Black/Charcoal/Dark Grey, Vivid Purple/Photo Blue, Black/Metallic Copper
Uses: The website describes this show as a training shoe, which means it provides the perfect amount of cushion during regular periods of exercise (with or without equipment).
Review: I would recommend this shoe to an avid weightlifter. The insoles provide enough support, comfort and cushion, all necessary for a good lifting shoe. Also, I love the style of this shoe! It has a variety of colors to choose from, and it's a fun shoe to wear!
Price: $75
#6: Nike Revolution 5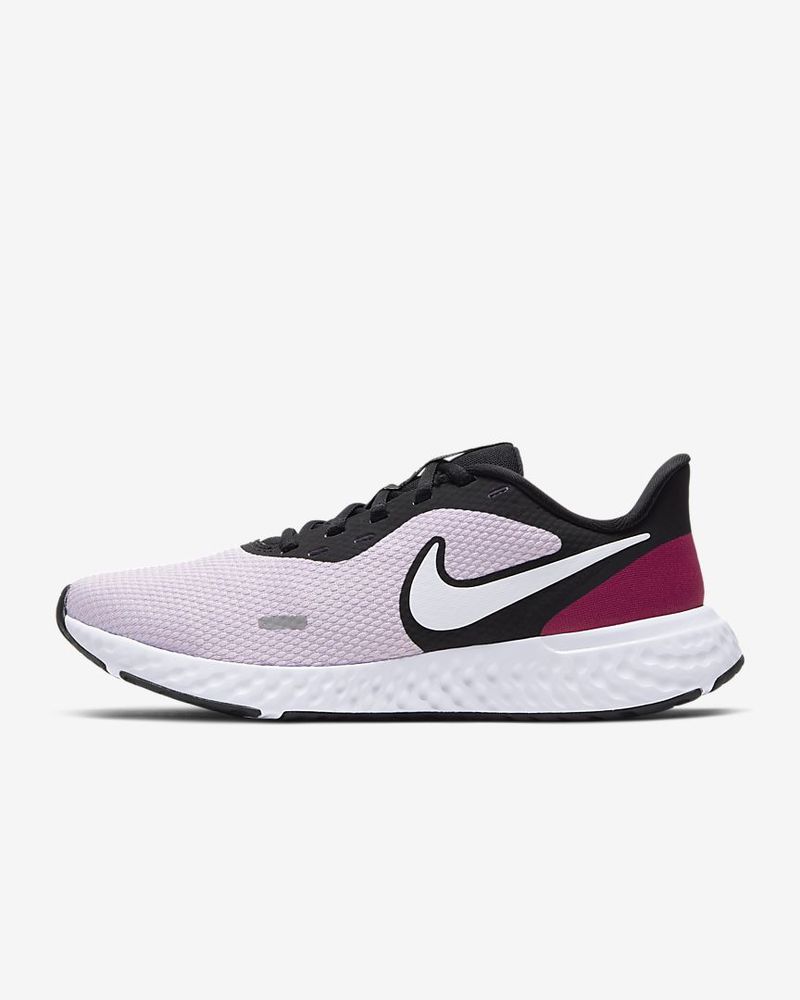 Color selection: Thunder Grey/Blue Fury, Hydrogen Blue/Track Red, Black/Plum Dust, Summit White/Fire Pink, White/Pure Platinum, Ice Lilac/Black (shown above), Baby Pink/Stone Purple, Black/Charcoal/White, Black/Dark Grey/Psychic Pink, Sandy Purple/Amethyst, White/Black/Vivid Purple, Platinum Tint/Pink Blast, Black/Charcoal
Uses: Is classified by Nike as a "running shoe"
Review: The color-block pattern on this shoe gives a very modern look and would be a great addition to most outfits. Plus, it's a great shoe for an adept runner. It offers extraordinary comfort and can really be used throughout the day, whatever the activity.
Price: $51.97
#5: Women's Erupt Trail Running Shoe
Color Selection: Silver Cloud/Ignite Pink (shown above), Puma Black/Mist Green, Overcast/Bleu Turquoise, Puma Black/Blue Glimmer
Uses: Although traditionally a trail shoe for hiking or running, these shoes can be a great addition for a fashionista.
Review: These shoes offer a pop of color and with the four color options, the range of shades is satisfying enough for everyone! In addition, the shoes are in the popular "chunky" format, which means that the soles are extremely thick. It would be a fun piece to add to your shoe collection and an investment in its own right.
Price: $69.99 (regularly $90.00)
#4: Women's Enzo 2 Metal Training Shoe
Color selection: Puma White/Rose Gold (shown above), CASTLEROCK/Metallic Silver, Puma Black/Gold.
Uses: This shoe is a training shoe, ideal for the gym and home workouts.
Review: I love this shoe because it's more affordable than many other shoes and still brings a sleek design and color palette to the table. The midsole is extremely lightweight as Puma introduced a new form of sole technology to the market. All in all, it is the perfect training shoe for someone new to a gym with its affordable price and fashion.
Price: The Puma White/Rose Gold and CASTLEROCK/Metallic Silver are $39.99 while the Puma Black/Gold Shoe is currently sold out on Puma's website.
#3: Nike Flex Experience RN 8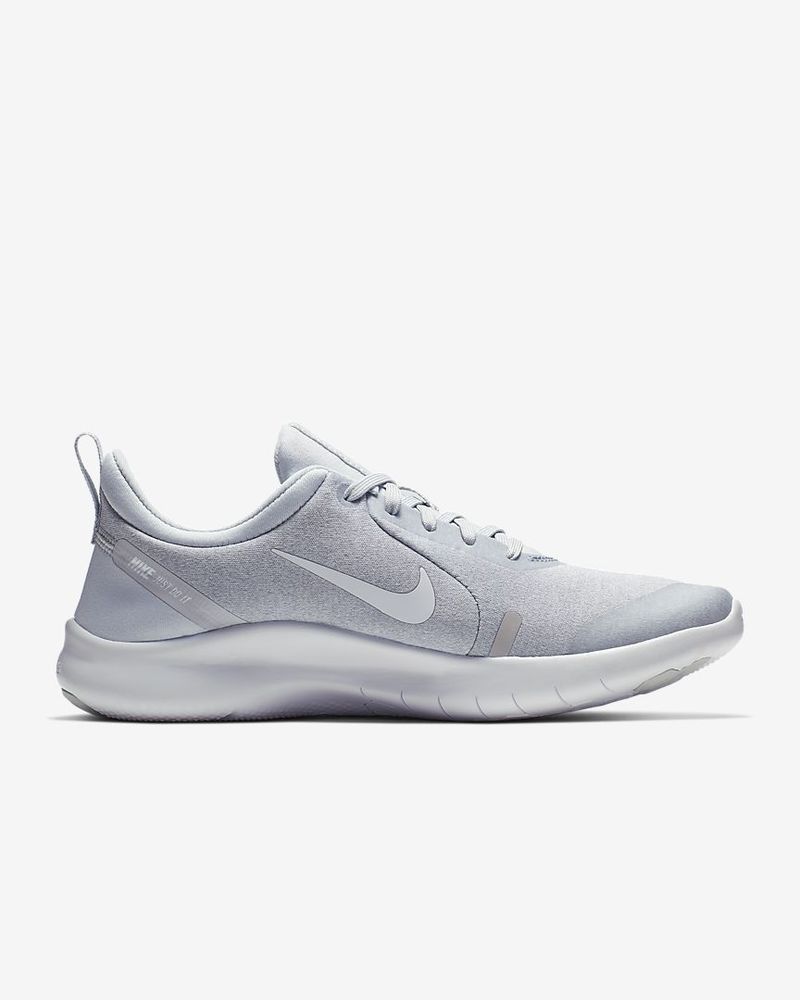 Color Selection: White/Grey (shown above), Black/Black
Uses: This shoe is a running shoe
Conclusion: This shoe is a relatively common shoe for its price as well as its simple design. While some may prefer the flamboyant colors of other shoes, I much prefer the monochromatic, polished look this shoe offers. It's one of the best running shoes you can find for the price, so I would recommend it to all my fellow runners.
Price: $65 on Nike.com, but is available on other sites for less than $40.
#2: Nike Air Max Motion 2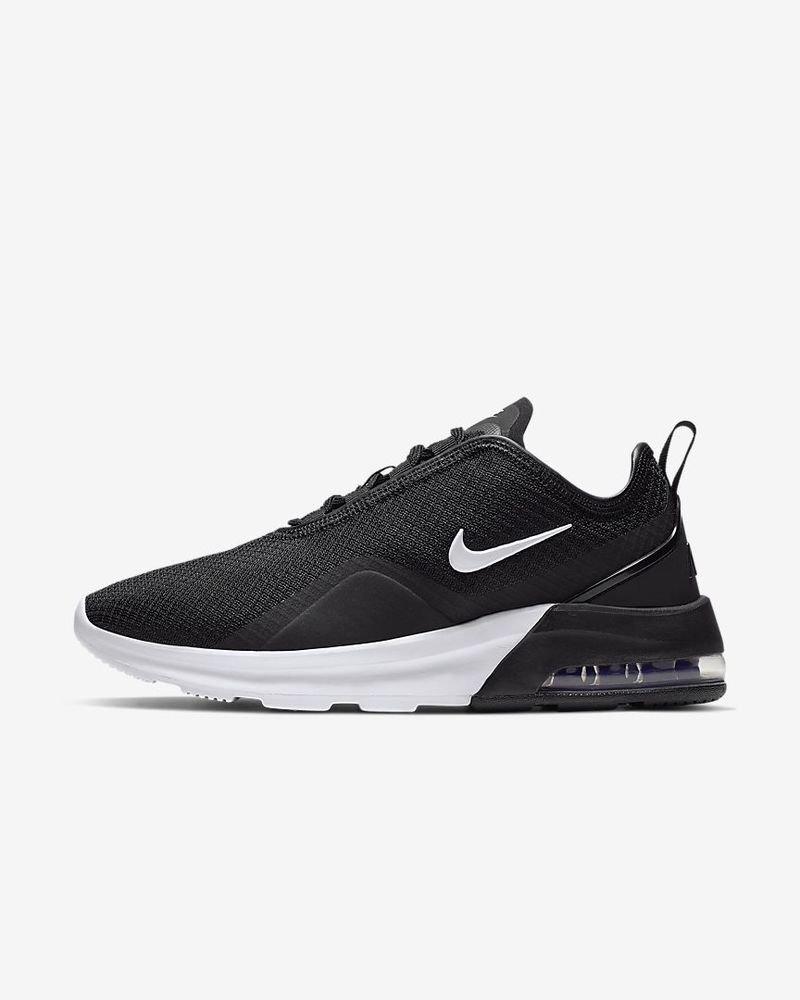 Color Selection: Black/White (Shown Above)
Uses: everyday sneakers; Can be used for many activities
Review: The reason this shoe is one of my favorites has to be the variety. If you look online there are many colors and prices. Plus, the padded footbed is perfect for giving anyone those extra inches that they crave! This shoe has a very fashionable sole and looks great when worn.
Price: $67.97 at Nike.Com
#1: Puma CELLULAR Phase
Colours: Black/White/Blue (above)
Uses: training/multi-use shoe
Review: This shoe has to be one of my all-time favorites. It also has a very comfortable sole and it feels like walking on clouds! In addition to being trendy, the price is also very attractive! With an affordable price and a durable exterior, it can't be beat!
Price: $39.99
And with that, this list is over! If you want to make a purchase, be sure to scour the internet for the best deals. The prices I listed are from very famous websites (Zappos/DSW/Nike/Adidas), but I'm sure you could find better sales if you looked!