Who doesn't love Target? It's a grocery store, department store, craft store and convenience store all rolled into one! A growing obsession with Target among the younger demographic is understandable; Target has so much to offer at extremely affordable prices. If you haven't jumped on the Target bandwagon yet, there's no need to worry. Here's a list of ten of the best teen finds at Target, perfect for yourself or someone else.
1. John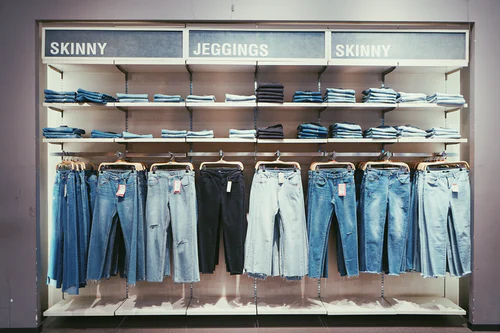 While I love teenage clothing brands like PacSun and Hollister, I don't like spending more than $50 on a single pair of jeans. Luckily, Target has you covered with cute, on-trend jeans for a fraction of the price. In 2018, Target took over the Wild Fable brand to connect more with its young shoppers and make the store more accessible to everyone. Wild Fable offers high quality clothing that includes sizing and all under $40; you can buy a pair of jeans for just $22.
When shopping for jeans, I usually have to choose between price and style. But I can say from personal experience that Wild Fable has effectively combined low cost with the colors and styles teens want, and that makes Target a great alternative to your typical expensive brands. The addition of cheap jeans and other apparel from Wild Fable also greatly expanded Target's junior section, making the store even more appealing to teens.
2. Jewelry
by GIPHY
It's no surprise that a store like Target carries jewelry, but their collection of earrings, necklaces, and more from multiple brands is impressive. The two biggest jewelry brands at Target are Universal Threads and A New Day, with Universal Threads being slightly more expensive. I love this section simply because you can always find something that catches your eye, and there's so much to choose from! Speaking of accessories, Target also has shoulder bags/handbags, sunglasses, and other items that can spice up any outfit for as little as $5.
3. Other clothes
by GIPHY
Target clothing brands such as Wild Fable, A New Day and Universal Threads bring you fashionable clothes that won't break the bank. You can find everything from crewnecks and sweatshirts to tank tops and summer accessories, sportswear and shoes. With good quality and a wide range of styles and sizes, there is something for everyone. Clothes can be extremely expensive and if you don't want to shop at Shein like me, you really can't go wrong with Target.
4. Swimwear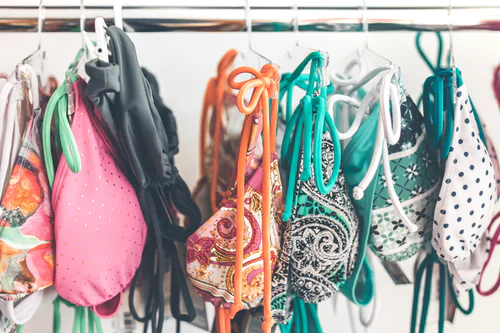 If you've noticed that swimwear is extremely expensive lately, you wouldn't be the only one. But with Target, you don't have to spend more than $50 on a single top. You can create your own costume by combining different textures, styles, and colors from a wide range of costumes, and you can walk away with a complete costume (top and bottom!) for around $38. There are also tons of options for girls, guys, and more with bikinis, tankinis, one-pieces, jumpsuits, rashers, swimsuits, swim skirts, and more. .
And don't forget the other swimming essentials! While you're at it, shop swimwear and accessories for as low as $10. These costumes are high quality and perfect for a day at the beach or lounging by the pool. The swim section is known as one of Target's "hidden gems" because you can find something for every style and preference. And because summer is already in full swing, you might even be able to find a costume on sale!
5. Bedroom/dorm decor
See this post on Instagram
Target is quite well known for its outstanding home decor collection. You could easily spend a day wandering the aisles of their house and imagining all the different ways to redecorate your room. And for all the high school seniors, Target is the place to shop for dorm decorations, including practical items like rolling carts for storage, shelves, and bedding, as well as more fun decorations like wall hangings, rugs, poufs and faux. plants (definitely check out the huge selection of fake plants already planted in small pots if you're as bad a plant parent as I am).
You don't have to sacrifice price for style at Target, and you can still create Pinterest-worthy bedrooms even on a shoestring budget. And be sure to check out this section for birthday or graduation gifts, as bedroom and dorm decorating is always popular with teens. I love how easy it is to elevate your space with items that make mixing and matching super fun and simple. Whether it's for a gift or for yourself, Target's home and decor section never disappoints.
6. Books
Target is known for having just about anything you can think of, but have you ever browsed through their selection of books? Most people aren't at Target to buy books, but there's no reason not to make a quick stop at this section, especially if you're the kind of person who'd rather buy them than borrow them. . Sure, prices in Target's book section vary, but you can get paperbacks for as low as $6, with most books capped at around $15.
If you absolutely must get your hands on a specific book, check Target first because your typical bookstores are often overpriced or, at the very least, considerably more expensive than Target. It's also important to note that all Target stores are different and while they may all carry clothing and groceries, not all may carry books. If your target doesn't, be sure to check out their website where you can find an even bigger selection and special discounts.
7. Summer/Holiday Items
Have you ever desperately wanted a cool pool float in the shape of a vintage cassette tape? Yeah, me neither, but that's just one of the many interesting (and random) things you can find in Target's summer aisle. From colorful tote bags to flip flops to towels, you'll have everything you need for a day at the beach or everything for a cute summer birthday present. That's one of the best things about Target: there's tons of stuff you can easily find on your own, and tons of stuff that everyone, including yourself, loves. which makes the store a great gift-giving destination.
And when it's not summer, Target also has vacation items for the nearest vacation. That might mean you can shop for Halloween in August, but Target is anything but prepared. Many of these things can be found in the dollar section (later in this list), which makes decorating and throwing parties cheap and easy.
8. School supplies
Target is also a great place to find year-round school supplies. But especially in July and August, Target rolls out its huge store of notebooks, pens, backpacks, and everything else you might need for the school year. Although it's a little sad to pass through this section during the summer, it's a good idea to check it out before it's all picked up in August. Another tip: Target has some of the cheapest planners I've seen, but they get purchased pretty quickly like with other supplies, so don't wait if you need school-related items.
9. Cosmetics
See this post on Instagram
It's definitely a teen find worth mentioning even though the prices for beauty products such as makeup and hair care don't differ much from other places. Even so, Target has a plethora of goodies in this department, more than drugstores such as Walgreens or CVS. And there are plenty of Target-exclusive products that many people swear by, so a visit to this section is a must for any beauty gurus or self-care enthusiast.
10. Other Dollars
by GIPHY
When I say dollar to others, I mean another benefit of Target: the dollar section. Often at the front of the store, this section has tons of super cheap items starting at just $1. A lot of this stuff is fancy and doesn't require you to spend any money (like most dollar stores do), but it's a lot of fun looking at all the random stuff out there. And for just a dollar, why not buy something you don't need? It will keep you entertained on the drive home, so worth it.
But seriously, the dollar store is a great place to find small freebies like mini bottles of hand sanitizer, hand lotion, stickers, and journals, among other things. You never know what bothers you to find in the dollar section, and that's really part of the fun.