Summer is considered a time for swimming and relaxing by the pool without makeup. But on nights when you want to go out for a girls night out or a cute date, you need a little glam! let us ~dive~ in full!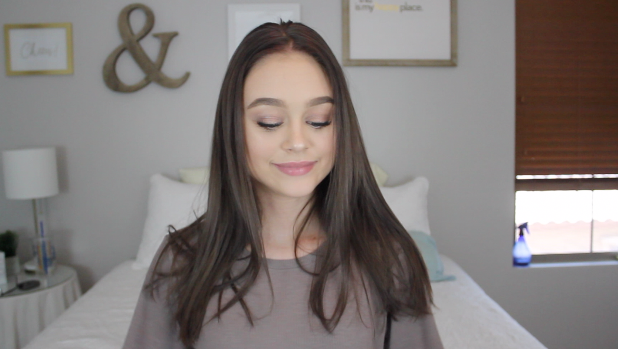 First step: First!
Forgetting to prep is the worst makeup mistake you can make… I'm a little addicted to primers. I mix 4 sprays of Mario Badescu rose water, a spray of MAC Fix+ and a pump of HangoverRX Primer by Too Faced, I spread this potion all over my face. This combination of primers is heaven for my dry skin, but if you have combination or oily skin, I'd roll with your favorite primer.
Second step: apply foundation and concealer!
One of the best foundations for summer is Maybelline's Dewy and Smooth Fit Me Foundation, this product will leave your face glowing to the makeup GODS! It's an incredibly lightweight yet full-coverage foundation that will stay put all day. When it comes to concealer, if you haven't tried Tarte Shape Tape… give it a go. This concealer makes my dark circles look like they never existed, it's amazing.
Step Three: Set & Bronze!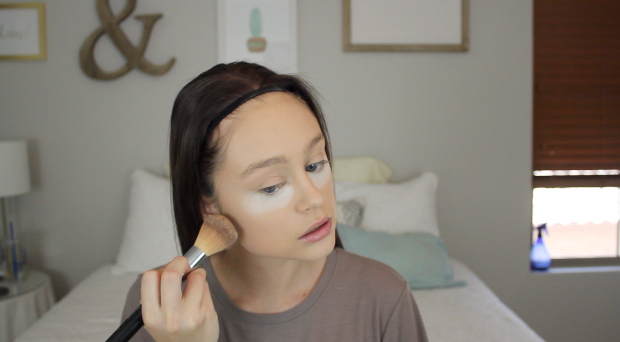 To set my face, I usually bake with RCMA No Color Powder, which works wonders. While my face is setting, I like to tan my cheeks with Benefit's classic Hoola Bronzer. They recently released Hoola Lite for all the pale pals.
Step Four: Blush and Brighten!
I use Tarte's Amazonian Clay Blush in the shade Paaarty. I got it as a free birthday present from Sephora and haven't put it down since. Finally, I style my cheekbones with Anastasia Beverley Hills Glow Kit. This product was limited edition but I'm also in love with the ELF Baked Highlights which are a much more affordable option.
Fifth step: the eyebrows!
For ages, I lived without doing anything to my eyebrows…it wasn't pretty. Be sure to color your brows at least a little, I love the IT Cosmetics Brow Power.
Sixth step: eyeshadow!
To learn how to achieve this look, head over to my YouTube channel where I work with the Morphe 35O and some drugstore options!
Seventh step: fakes!
Recently, I fell into the trap of wearing false eyelashes every day. Now I feel like no look is as glam without them. If you don't like fakes, just apply your favorite mascara!
Ladies (or gentlemen), you are ready for a summer evening! Go get them!!